From the coffee maker that helps you get going in the morning to the app that lets you book your next vacation, these products started as an idea. And it took someone in product management to coordinate a team to take that idea and bring the product to life.
If you've never thought about how a product goes from idea to market, now might be the best time to start. According to Glassdoor, product management is one of the 10 best jobs in the U.S. and can help you develop interpersonal skills that will impress many employers.
So, what is product management?
What Is a Product?
Before we talk about product management, you need to know what a product is.
In the broadest sense, "product" is the item you're selling. In the case of product management, the "product" is what you're developing and overseeing. A product can be a physical good, like a phone or a shirt, or virtual, like cloud software or an online video game.
Most products have niches or a market segment interested in buying and using your product. Gamers will want video games and computer equipment, while students may want backpacks or cloud services for their homework.
Products also have a lifecycle. They are relevant or useful for some amount of time. At the end of that time, the product is either phased out or reinvented to extend its life and make it more useful to users.
Product Management Overview
Product management is the oversight of a product's lifecycle. From beginning to end, the product manager ensures the product is created on time, on budget, and functions appropriately. Nearly everything a product manager does is done with the end user in mind, making product managers the customer's voice for the product.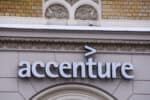 Product Desgin
Discover what it's like to work on a product team in this free course from Accenture. You'll add and iterate on a feature and explain your decision to stakeholders.
Avg. Time: 4 hours
Skills you'll build: Product thinking, UI design, UX design, Figma, product design, critical thinking
Jacob Brown, associate product manager at Atlassian, describes what he thought product management was.
I was under the impression that PMs were stuck in meetings all day and delegated most of their work to other teammates. While I certainly spend a great deal of time in meetings…I'm glad to say I quickly realized my initial preconceived notions were definitely incorrect.
Brown explains that a large part of product management is working with a "variety of roles and teams." You aren't responsible for building the product, but you do collaborate with the people who design its look, feel, and operation. And while a product manager spends a fair amount of their day meeting with the team, the majority of product management is solving problems with creative solutions.
So, what does the product management process look like?
Picking the Right Idea
The early stages of product management often include brainstorming. These ideas can come from almost anyone: client services, technical teams, even customer feedback. And what's great about a brainstorming session is that almost any and every idea is welcome.
>>MORE: Product Manager vs. Project Manager: What's the Difference?
At the end of a brainstorming session, you may have a lot of ideas, all of which seem fantastic. But not all of them may be achievable or possible — now, or maybe even ever. Conversely, all of the ideas may be achievable and possible, but not right now.
And therein lies the first task for a product manager: picking the one idea to pursue right now.
Defining the Details
Once the product manager has selected which idea to develop, it's up to them to define the details. At a broad level, those are:
Who is the product for?
What problem is the product solving? What is its purpose?
What does success look like?
Why figure out the details first? Without them, the team likely won't have a clear idea of what they should do or why a certain feature matters. That could lead to chaos throughout the process.
For example, if you're building, say, a virtual job simulation program so students can expand their skill set as they enter the workforce, your details might be:
The product is for motivated students
The product will help them get a feel for what it's like to work in a field like commercial banking
Success will be a student who completes the program and lands an interview with a top commercial bank
Mapping the Plan
The next phase of product management is creating the roadmap. A product roadmap is the overall guide to building the product and acts as the one true source of information.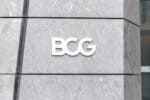 Strategic & Experience Design
Learn what it's like to design a new experience for customers in this free course from BCG. Try your hand advocating for the end user and ensuring the team rolls out the right solution.
Avg. Time: 5-6 hours
Skills you'll build: Design management, design framework, visual design, personas, ideation
If someone working on the product wants to know where the team is in the development cycle, they can refer to the roadmap for that information. Likewise, someone who isn't on the team can refer to the roadmap and see where the team is, what kind of progress they're making, or when they can expect a particular part of the product to be complete.
Prioritizing
With the roadmap in place, it's now up to the product manager to prioritize tasks. There are multiple methods to determine which tasks take priority (agile product management, RICE, story mapping, or the MoSCoW method, to name a few), but they all have one thing in common.
Just like you can't act on every idea at once, you can't attend to every task at once. An integral part of product management is figuring out which tasks are critical to the project and tackling them first. This helps the team work efficiently and effectively without wasting time or resources.
Delivering the Product
Once the roadmap is finished, the product manager steps back and lets the team do its thing. Everyone knows what they should do and when, so the product manager takes on more of an advisory role, checking in regularly with the team, helping them tackle obstacles they encounter, and keeping stakeholders in the loop until the product is delivered.
Improving and Iterating
With the product "in the wild," you may think the product management cycle has come to an end, but that's not the case. In many respects, the work has just begun!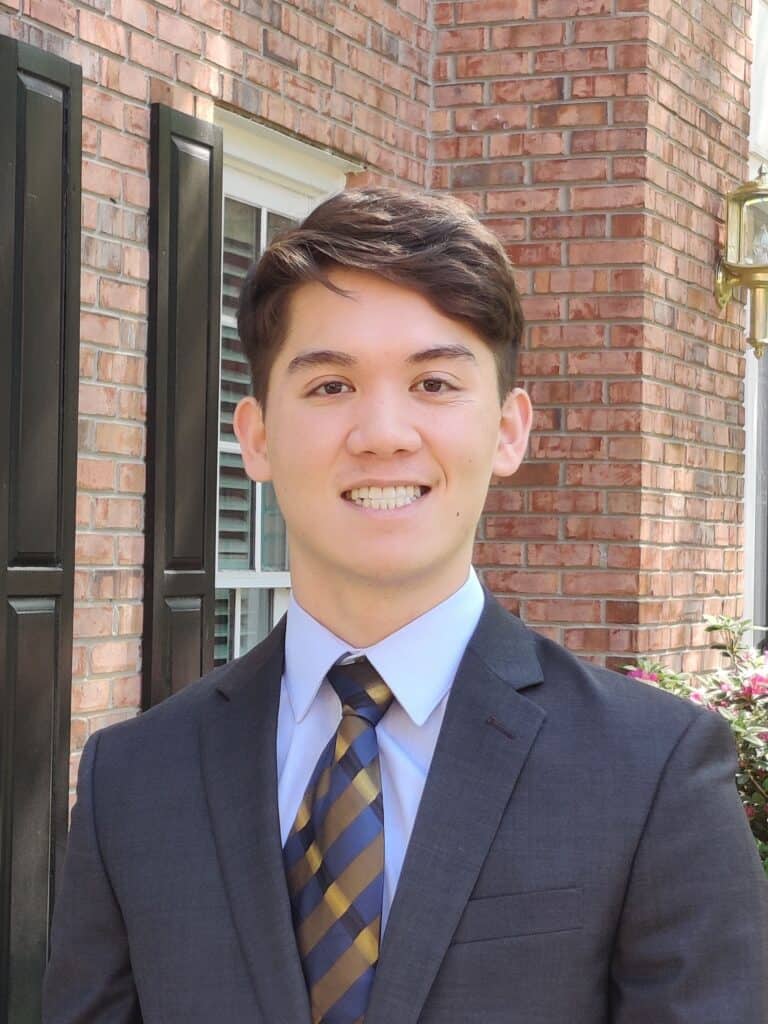 What's your favorite part of being a product manager?
"My favorite part of working as a product manager is making decisions that have a clear impact on our customers. Nothing feels better than seeing positive trends in customer behavior on top of receiving positive feedback."
— Jacob Brown, Associate Product Manager at Atlassian
As customers use it, product managers capture data on how the product is performing. They use information to improve and iterate on the existing product, starting the product management cycle over.
Types of Product Management
When it comes to product management, there's really only one type: product management! However, there are different product manager job titles, like associate product manager or senior product manager. And you can be a product manager in various sectors, like tech, automotive, or medical devices.
These jobs and the duties are very similar in that if you were to ask, "What is product management in tech?" you'd likely get the same answer as if you asked, "What is product management in consumer goods?" In a sense, a product manager is a generalist, someone who can put their product management skills to work for nearly any kind of product in any type of industry.
But if the idea of general product management feels too broad, there are niche types of product management you can specialize in:
Technical product management: manage the technical aspects of a product (like focusing on a software's code)
Data product management: responsible for improving access to and use of data within the business
Growth product management: grow the product or business with evidence-based decisions
Product management marketing: develop and execute the marketing plan for a product
Pros and Cons of Working in Product Management
All jobs have their pros and cons. However, product management is somewhat unique in that a common theme among product managers is that no two days are alike. Some say that's a pro, and others say it's a con! Here are other pros and cons of working in product management.
>>MORE: 10 Common Interview Questions for Product Managers
Pros of Working in Product Management
One of the biggest pros of a career in product management is that you'll have plenty of opportunities to develop your transferable skills — particularly your soft skills. Though collaboration is a big one, other soft skills you'll get to improve are:
Prioritization
Organization
In addition to expanding your skills, Brown notes that working in product management means you often get to work independently and determine a course of action. "[There are] ample opportunities to work on complex problems and own solutions that your team decides to pursue."
Cons of Working in Product Management
Because no two days are alike in product management, you'll have plenty of chances to improve your flexibility and adaptability skills. But pivoting on a dime isn't for everyone. A big part of the role is learning and improvising as you go.
"After starting my career in product management, I quickly realized that product managers have to quickly learn on the go in order to excel in the job," says Brown. "There are plenty of skills and methods I wish I had known about before starting my career."
Whether you feel you have too much work or not enough, Brown notes that another challenge is that you have to please and disappoint everyone equally. "At times it can be somewhat difficult to balance all of the responsibilities of the role and requests from various stakeholders. It is important to learn how to strategically prioritize and manage expectations."
Finally, you often won't get to set the direction of the product as much as you may want. Even at the more senior levels of product management, those above you may set the course based on business or technical needs.
But ultimately, a career in product management can be enjoyable and rewarding. "Personally, I don't feel there were any negative surprises that I wish I had known about beforehand," says Brown. "I genuinely enjoy what I am doing and encourage anyone interested to give it a go."
Learn more about a product manager's career path and trajectory!
Image credit: Canva