While a product manager vs. project manager job may seem like the same career, there are actually several differences. While it's true that one manages products and the other projects, there's much more to it.
So, what's the difference between a product vs. project manager?
What Is a Product Manager?
A product manager is responsible for the entire lifecycle of a product. They take the product from idea to execution and ensure upgrades and updates help keep the product functional, relevant, and useful. "The product manager is responsible for understanding the lifecycle of the product, the trends of the market, what the customer wants, and what is best for the product," say Ordonna Sargeant, PMP, PMI-ACP, and career mentor.
Much of a product manager's time is spent communicating and collaborating with others, like the product designers or UX/UI team. Product managers also make sure that everyone does their portion of the work in a timely manner to ensure the product is on time and on budget.
Some product managers also conduct market research. They may interview current or potential users to see what upgrades or features they want or review feedback from existing customers to see what is and isn't working with the product.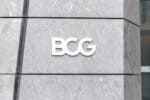 X Ventures
Discover what it's like to be a product manager in the free course from BCG. Help a small business come up with a new business idea and map the product's journey.
Avg. Time: 5-6 hours
Skills you'll build: Research, ethnography, journey mapping, digital roadmapping, competitor analysis
What Is a Project Manager?
A project manager oversees projects from idea to execution. They also ensure a project is completed by the due date and stays within the budget. And when the team faces challenges, it's up to the project manager to ensure the team has the tools and resources they need to continue working.
Project managers also spend a large portion of their time communicating with stakeholders. While that usually means coworkers, project managers often communicate with external stakeholders, like a homeowner building a new house.
Because project stakeholders often have different needs and goals (which can conflict), project managers may spend a good deal of time negotiating and compromising to ensure everyone on the project is satisfied.
Ready, Set, Agile!
Enhance your project management skills in this free course from Cognizant. You'll learn about methodologies, overcoming obstacles, and more.
Avg. Time: 5-6 hours
Skills you'll build: Agile, waterfall, user story, scrum, backlog, teamwork
How Are Product Managers vs. Project Managers Similar?
Product and project managers are quite similar. "Both roles are essential to delivering the strategic objectives of the organization, whether it is for a business, nonprofit, or a government entity," says Marshal Oller, PMP, president, Project Management Institute, Portland Chapter. Put another way, product and project managers are responsible for overseeing something from beginning to end.
Product managers and project managers also have to see the big picture. That's not to say they don't worry about the details — they do! However, product and project managers need the ability to take each of the details and figure out how those details fit into and support the larger vision.
>>MORE: What Is Product Management?
And both roles require technical skills to make those details mesh. The product or project manager is usually responsible for scheduling what happens when. They need to be able to sequence the steps and communicate who is supposed to do what and when, often using specialized software.
For example, if the end result is a software product, both the product and project manager need to know that first the code has to be written, then it's tested, bugs are squashed, then it's tested again, then it's released to the public. With this information, product and project managers can estimate when the software engineers will finish writing the code, then schedule the QA testers to find the bugs, and so on.
"However," notes Oller, "the better correlation would be supporting versus similar. Each supports the delivery of value to the customer, with the product manager focused on the vision of what the product could be and the project manager focused on the actualization of that product vision."
How Are Product Managers vs. Project Managers Different?
Though there are many similarities between a product vs. project manager, if you're interested in a career in either field, there is one key difference to keep in mind. "A project manager manages the 'how' a project is delivered," explains Sargeant. "A product manager is the voice of the customer and responsible for the 'what.'"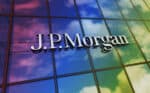 Agile
Step into the shoes of a project manager in this free course from JPMorgan Chase. You'll help the team during a software development cycle.
Avg. Time: 5-6 hours
Skills you'll build: Agile, scrum, user stories, backlog refinement, story points, daily standups
So, a product manager is generally responsible for a single product or single product line. They manage everything about that product, whether that's the color, the packaging, or updates. A project manager manages everything about an entire project. That could include a product launch but also includes things like market research and the advertising campaign.
Another way to look at it is that the product manager at a SaaS company is responsible for ensuring the product functions correctly and rolling out improvements and upgrades. The project manager would keep track of the product's progress as it's built and would also be responsible for communicating that information with the marketing team to make sure the advertising campaign is ready to go, the sales team has the necessary material and information for clients, and the content team has created the blog posts and technical documents for the product.
>>MORE: What Is Project Management?
Project Manager vs. Product Manager Salaries
The Bureau of Labor Statistics (BLS) reports that in 2022, the median pay was $95,370 per year and the median pay (people who create physical products ) was $107,560. Interestingly, the job outlook for project management specialists for 2022 through 2032 was 6% (faster than average), while the job outlook for product management specialists was 2% (as fast as average).
Here are the salary range estimates for a project manager and the salary range estimates for a product manager from Glassdoor:
| Years of Experience | Project Manager | Product Manager |
| --- | --- | --- |
| 0-1 | $56,000 – $90,000 | $85,000 – $141,000 |
| 1-3 | $64,000 – $102,000 | $95,000 – $157,000 |
| 4-6 | $69,000 – $111,000 | $101,000 – $165,000 |
| 10-14 | $85,000 – $134,000 | $123,000 – $197,000 |
| 15+ | $96,000 – $150,000 | $145,000 – $230,000 |
How to Become a Product Manager vs. Project Manager
Another similarity between product vs. project manager is that neither role has a specific educational path you must follow. Many people come to either field with a variety of work experiences and education. Some product managers have worked in product design, art, or business. And some project managers have backgrounds in law or social sciences.
That said, if you're interested in pursuing a product manager career, the Association of International Product Marketing and Management (AIPMM) offers certifications that may be useful. And future project managers can pursue different certifications through the Project Management Institute (PMI).
>>MORE: 10 Common Interview Questions for Product Managers
What Skills Do a Product vs. Project Manager Need?
Product and project managers need overlapping — if not the same! — skill sets to ensure whatever the deliver fits into the company's long-term goals.
"Both product and project managers need to watch for changes in the business environment while still paying attention to the tactical work need to deliver value to the customers. Both roles need the ability to recognize patterns and manage cross-domain complexities to identify and mitigate risks to value delivery," notes Oller.
However, there are some skills that you may lean on more in one role over the other. "Cost management skills are more aligned with project management, while product management must be able to describe to the product team what they are building in detail," says Sargeant.
Soft Skills for Product and Project Managers
Because product and project managers spend a lot of time coordinating and communicating, they need strong people skills and the ability to change direction quickly. Good soft skills to have are:
Flexibility
Conflict resolution
Hard Skills for Product and Project Managers
Though product and project managers rely on soft skills for much of the job, they also need a full set of hard skills. Many of them use specialized project management software like Jira or Asana for communicating and to keep track of deadlines and deliverables. Product and project managers often need hard skills such as:
Business acumen to ensure what's being developed supports the company's goals and objectives
Financial skills to calculate and forecast budgets
Negotiation skills
Planning and scheduling
Product Manager vs. Project Manager: The Bottom Line
In the case of product manager vs. project manager, the roles are fairly similar. Both shepherd something from idea to reality, both communicate and coordinate with other teams, and both use a mix of hard and soft skills to get the job done.
And if you're not sure whether a product manager or project manager role is right for you, because the skill sets are similar, you can make a career switch if you want. "Each role helps you better understand the scope of a project from different perspectives," says Sargeant. There are skills across both roles that are similar and, therefore, transferable."
| | Product Manager | Project Manager |
| --- | --- | --- |
| Responsible for | The entire lifecycle of a product | Seeing a project through from beginning to end |
| Average salary for 0-1 years of experience | $56,000 – $90,000 | $85,000 – $141,000 |
| Education requirements | None, but certifications from AIPMM may be useful | None, but certifications from PMI may be useful |
| BLS projected job growth (2022-2032) | 2% | 6% |
Image credit: Canva