Reasonable accommodations are adjustments to a hiring process, work environment, or job responsibilities so an employee with disabilities can apply for or perform their job. Depending on the type of disability, accommodations can look many different ways — from transcription services to accessible parking outside the office. In this guide, we'll share more about reasonable accommodations, examples, and how to request them in your job search or at your first job.
What Are Reasonable Accommodations at Work?
Work accommodations are changes to a hiring process, work environment, or job responsibilities that allow an employee with a disability to apply for or do their job.
What makes an accommodation "reasonable?" An accommodation is "reasonable" if it doesn't create an undue hardship on the employer — meaning it isn't exceptionally difficult or expensive for the employer to make the accommodation.
Not every employee with a disability needs the same accommodation; accommodations depend on the individual's needs and how it affects their ability to do their job. For example, reasonable accommodations can include:
Technical access, like an employee with impaired hearing who uses a transcription service
Physical accommodations, like a ramp for the office to make it accessible to an employee in a wheelchair
Changes to work schedules, like more flexible hours for an employee who has mental health challenges and may need more rest periods
These accommodations make it so every employee, regardless of ability, can succeed in their job.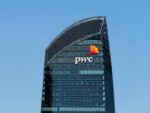 Power BI
Passionate about advocating for employees with disabilities and other underrepresented groups in the workplace? Learn how to use data to shape diversity and inclusion strategy with this PwC program.
Avg. Time: 5-6 hours
Skills you'll build: Insights and actions, calculating measures, self reflection
Examples of Reasonable Accommodations
Reasonable accommodations at work range far and wide depending on the type of disability an employee has. Some common reasonable accommodations include:
Change of job tasks
Flexible work schedules, including remote jobs
Improved office accessibility
Specialized software or equipment
Alternative supervisory structure or methods
Alternative formats of communication (written versus verbal communication, for example)
Reassignment
Here's how some of these accommodations function for various disabilities.
ADHD
Attention Deficit Hyperactivity Disorder (ADHD) is a neurodevelopmental disorder that can affect an employee's ability to focus, prioritize tasks, stay organized, and control impulses. In the workplace, accommodations for ADHD allow these employees to be productive in a way that works for them — mainly through adjustments to work schedules and environments.
Examples of ADHD accommodations at work include:
A flexible schedule that allows an employee to work when their energy and focus levels are best
A private or quiet workspace so an employee can work distraction-free
Task organization tools or software to help an employee prioritize and stay on task
Adjustments to meetings to make them shorter, have more breaks, and provide a clear agenda beforehand
Mental Health
Mental health conditions like depression and anxiety can affect an employee's ability to be productive, work closely with others, and work on a typical 9-5 schedule.
Examples of reasonable accommodations for mental health conditions include:
Flexible work schedules for an employee who needs to take time during the workday for treatment
Remote work for an employee who experiences intense social anxiety
Permission to bring a support animal to the office
Supportive and direct supervision style for an employee who needs positive reinforcement and feedback
A quiet work environment, either by providing a space for the employee to work distraction-free or technology like noise-canceling headphones
Physical Disabilities
Reasonable accommodations for physical disabilities vary widely and depend on the kind of physical disability a person has. For example, a blind employee and an employee in a wheelchair need very different accommodations to perform their jobs.
Examples of reasonable accommodations for physical disabilities include:
Assistive technology, like screen readers, voice recognition software, Braille displays, and specialized input devices to help an employee process or communicate information
Adjustable workstations for an employee with a physical impairment
Wheelchair accessible offices
Flexible work arrangements, including working from home, for employees who find it challenging to commute or need time for treatment
Adjusting job tasks that require physical labor
Diabetes
Employees with diabetes may experience a range of symptoms depending on how their diabetes affects them. For example, some employees may have diabetic neuropathy, a nerve disorder caused by diabetes that affects nerves in the hands and feet. Others may experience diabetic retinopathy, an eye condition that can affect vision.
Examples of reasonable accommodations for diabetes include:
Flexible work schedules or regular breaks to check blood glucose levels, eat, take medication, or go to the bathroom
Access to technology to regularly check blood glucose levels
Permission to use a chair or stool for an employee with diabetic neuropathy
A larger screen, screen readers, or Braille displayers for an employee with diabetic retinopathy
Pregnancy
Pregnancy is not a disability under the Americans with Disabilities Act (ADA); however, the Pregnant Workers Fairness Act (PWFA) is a new law that requires employers to provide reasonable accommodations to employees who experience limitations because of pregnancy, childbirth, or other related medical conditions. These work accommodations include adjustments to work schedules and changes to job tasks.
Examples of reasonable accommodations for pregnancy in the PWFA include:
Flexible hours or additional time to eat and rest
Access to accessible parking spots
Leave or time off to recover from childbirth
Excusal from strenuous physical activity or activities that may expose an employee to compounds not safe for pregnancy
Pregnancy and Breastfeeding
While the PWFA does not have any specific guidance about breast milk pumping, the Patient Protection and Affordable Care Act (PPACA) specifically covers nursing mothers in the workplace.
The PPACA includes two main reasonable accommodations:
Break time for an employee to express breast milk, up to one year after giving birth
A private place out of view and free of intrusion, other than a bathroom, to express breast milk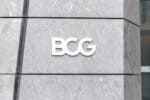 Return to Work for Parents and Carers
Coming back from parental or caregiving leave? Set yourself up for a successful, smooth transition with this course from BCG.
Avg. Time: 3-3.5 hours
Skills you'll build: Confidence, prioritization, teamwork, building support network, setting boundaries
Requesting Reasonable Accommodations at Work
Requesting reasonable accommodations at work is essential to advocating for what you need to succeed on the job. According to the ADA National Network, you're allowed to request — and must gain access to — reasonable accommodations at work, as long as:
You're qualified for the position, meaning you're able to perform the job's essential functions
You meet the definition of "disability" according to the ADA, meaning you have a "physical or mental impairment that substantially limits one or more major life activities"
The accommodation doesn't create an undue burden on the employer, meaning an exceptional difficulty or expense
Reasonable Accommodation Request Process
Reasonable accommodations, by law, must be addressed on a case-by-case basis. According to the ADA Network, the process is as follows:
An employee must disclose their disability to their employer and explain how the disability is affecting their ability to do their job.
The employee and employer discuss how the disability is affecting the employee's ability to work and share potential solutions.
If the employee's need for an accommodation is not obvious, the employer can request preliminary documentation of the disability.
The employee and employer both provide input on what an effective solution would be. The employer makes the final decision on what the accommodation(s) will be.
The employer either implements the accommodation(s) or denies the accommodation request.
It's up to the employee to bring their accommodation request to the employer. While the employer does have the final say, if an employee has a disability, it's their right to receive reasonable accommodations. They should actively participate in discussions on what those accommodations should be.
How to Request Reasonable Accommodations When You're Just Starting Out
So, you're thinking of requesting reasonable accommodations, whether you're in your first job search or have just landed your first role. We've outlined the step-by-step process, but how should those conversations go?
It's best to be proactive and straightforward while focusing on how you'll be able to thrive in the role.
"The best way is to confront and call out the problem and your expectations directly," says Roza Szafranek, founder and CEO at HR Hints. "It is good to clearly name from the beginning what is important to us and ask, for example, about arrangements for hybrid work, the need to work with a mask in common spaces, or the distance between desks in the office, if these are important to us."
Request Examples
Kraig Kleeman, CEO and founder of The New Workforce, a company that connects businesses with talent, gives an example of how someone on the job hunt with ADHD — who knows they might need extra breaks during the day — might request accommodations.
>>MORE: How Can You Tell if an Employer Values Diversity and Inclusion in the Workplace?
"Research the companies you're applying to and check if they have info on accommodations on their websites," Kleeman says. "Once you get an offer, that's the time to discuss your needs. Remember to have some documentation from your doctor or specialist. It helps human resources understand what you need. Be confident when discussing your skills and what you bring to the table."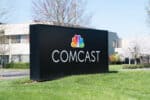 Unspoken Interview Fundamentals
Learn how to sell yourself and confidently discuss your skills in interviews.
Avg. Time: 2-3 hours
Skills you'll build: Identifying strengths, verbal communication, video interviewing
If you've gotten a job offer, congratulations! Kleeman advises being proactive about your accommodations and bringing them up on day one.
"Talk to HR or your supervisor early on," he says. "Like, on your first day, if you can. Share what you need to thrive in your role. It's a collaboration; you and your employer work together to make it happen. Be ready with any required documents and keep a positive attitude. Focus on how you can rock your new job."
What to Do If an Employer Denies Your Reasonable Accommodation Request
Unfortunately, not all reasonable accommodation requests will be approved.
"Application rejection happens often," Szafranek says. "The most common reasons are savings and lack of willingness or ability to take on more responsibilities in terms of managing the problems of the employed team. Company and team leaders are focusing on optimizing and simplifying everything that does not bring additional revenue and increases the efficiency of the team's work, so if they consider that, for example, they are unable to negotiate work from the office, they will not budge."
While an employer might feel strongly that their decision is final, you can try to negotiate a rejection or take further action.
"If they do say no, don't lose heart," Kleeman says. "Talk to them, explain why it's essential, and try to work something out. It's a two-way street. If you do take further action, contact the Equal Employment Opportunity Commission (EEOC) for help. They can mediate or investigate. If all else fails, you can consider legal action. But remember, that's usually the last resort. So, don't be afraid to speak up and advocate for your needs. The law's got your back when it comes to reasonable accommodations."
Are you in the midst of your first job search? Forage's job simulations are self-paced, free, and help you build skills hiring managers are looking for on resumes.
Image credit: Canva