As a Fortune 500 company, Citi is a well-known and established financial institution that you've probably heard of before. But could you imagine your future career with them? This guide walks you through the information you should know if you're considering working at Citi.
What Is Citi?
Citi is a global investment bank. Its employees advise individuals and companies to ensure they spend their money effectively. Citi's mission statement says, "we responsibly provide financial services that enable growth and economic progress."
The company is a major player in financial services, but it wasn't always so big. Citi has roots starting back in the 1810s and was originally called "City Bank." Since then, it has undergone many changes, including getting new investors and expanding overseas.
Currently, Citi employs over 223,000 employees worldwide, with headquarters in New York City. It has brought in almost $80 billion in sales.
Led by Jane Fraser—Citi's new CEO as of February 2021 and the first female CEO of a top U.S. bank—the company is investing in the wealth business. Fraser has an 85% approval rating and made the list of top CEOs in 2021.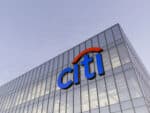 Investment Banking
Explore working for a top investment bank with this free job simulation from Citi
Avg. Time: 4 to 5 hours
Skills you'll build: PowerPoint, enterprise value, company research, Excel, financial modeling, forecasting, business valuation, critical thinking
Citi Jobs and Salaries
With locations worldwide, Citi offers a variety of career opportunities for people interested in finance, economics, and technology. There are also opportunities in departments including research, customer service, and more. Here's the breakdown of some of the most popular Citi positions and the typical salaries.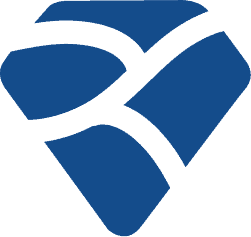 Forage Find
Hiring alert! Citi is currently looking for 2024 Summer Analysts. Students are eligible if they're graduating between Fall 2024 and Summer 2025 and have a GPA of 3.3 or higher. Apply for the role on Citi's website and prep for the application process with this free Forage job simulation.
Finance and Accounting
As a top financial services company, Citi needs to employ a stellar financial team to ensure the company lives up to consumer expectations. Citi's accounting department offers support to the financial department, ensuring all accounts are in balance. Here's the breakdown of average base salaries, according to Glassdoor:
On top of typical salaries, Citi gives substantial bonuses to employees in the financial field that vary based on position.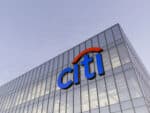 Finance
Learn how careful financial management helps keep big banks like Citi on track to meeting business goals with this free job simulation.
Avg. Time: 3.5 to 5.5 hours
Skills you'll build: Fact finding, data analysis, communication, presentation, commercial awareness
Business
Citi's business department keeps track of the company's progress toward both long- and short-term goals. They act as the tracks for the train, as they keep everyone aligned with their goals and target numbers. Here is a breakdown for the most popular positions in the Citi business department, according to Glassdoor:
Other Teams and Positions
Customer service: Citi's customer service team makes sure everything goes smoothly for individual customers and high-profile clients. Customer service representatives make about $35,000 a year, while bank tellers make about $36,000.
IT: The IT team manages data and software across all departments. An IT analyst makes about $80,000 a year, while a technical analyst makes about $130,000 a year.
Student positions: Citi offers programs for students, particularly graduated college students, interested in any career path with the company. The company created a short quiz to help determine which of its programs is right for you.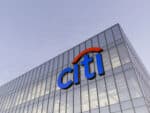 ICG Technology Software Development
See what software development for a major bank is like with this free job simulation from Citi.
Avg. Time: 4 to 5 hours
Skills you'll build: System design, flowcharts, machine learning, risk assessment, Java, APIs, back-end development, data visualization, front-end development
Citi Benefits
Citi offers its employees some perks beyond the typical company's benefits package. But the specifics depend on the position and full-time/part-time status. Here's what you can expect from Citi:
Health perks: Citi has a " Pulse Points program," where employees can connect their fitness trackers to earn rewards. Rewards include wellness perks, such as sleep coaching and phone health coaching.
Financial advice: Beyond the retirement savings matching program and the Health Saving Accounts (HSAs), Citi offers different forms of financial advising, from retirement tracking to savings.
Paid parental leave: Birth mothers receive up to 16 weeks of paid time off and eight weeks of paid parental bonding time.
Keep learning: Citi provides educational opportunities to expand your skills and deepen your knowledge once securing your position there.
Citi Culture
So what do Citi employees have to say about working there?
Culture 500's review compiles information from Citi employee reviews. One of the most commonly positively discussed qualities at Citi was diversity. On the other side, the most widely negatively discussed quality at Citi was agility.
On Glassdoor, the company earned 3.9 out of 5 stars overall. About three-fourths of Citi respondents would recommend working for the company to a friend.
In recent years, Citi made many Forbes lists that recognize top employers. For instance, they were awarded spots on "America's Most Just Companies," "America's Best Employers for Veterans," and "One of the World's Top Female-Friendly Companies of 2021."
The company has invested $1 billion in its Action for Racial Equity initiative, a program aimed at shrinking the racial wealth gap and increasing economic mobility. It has also created The Citi Foundation, which gives back to the communities worldwide. The organization has teamed up with over 250 different community organizations across over 80 countries. The Citi Foundation has offered college funds, small business assistance, research around coronavirus' economic impact, and more.
Citi vs. JPMorgan
Citi and JPMorgan are both worldwide financial service companies with good reputations in the field. However, JPMorgan has slightly better scores in employee reviews. Here's how Citi and JPMorgan compare:
Per Glassdoor, Citi employees rated the company 3.9 stars, while JPMorgan employees rated their company 4 stars out of 5.
Per Glassdoor, 76% of Citi employees would recommend for a friend to work there, while 80% of JPMorgan employees would recommend for a friend to work for their company.
Per Glassdoor, 67% of Citi employees had a positive business outlook for the company, while 76% of JPMorgan employees had a positive business outlook.
Per Comparably, Citi scored a 72% in diversity and a 70% in their gender score, while JPMorgan scored 65% and 67%, respectively.
Learn more about working at JPMorgan.
Get noticed by recruiters
Enroll in a free Forage job simulation to showcase your skills and connect with top companies.
How Does the Citi Interview Process Work?
Citi breaks down its application process into four steps. If you are looking for advice or tips at any stage, it offers a section where its recruiters share their best practices.
As for the actual interview process, according to Glassdoor, 64% of interviewees who left reviews had a positive interview experience. However, the interview rating is a bit more difficult than average, with an average rating of 2.9 out of 5.
When looking into how candidates landed an interview, the majority applied directly for the position online. About 20% came from campus recruiting, 10% from a referral, and 8% from a recruiter.
According to Indeed, most interviewees reported the interview process length was between one and two weeks. In addition, almost 80% percent of interviewees reported an on-site interview, and 64% reported a phone interview at some stage. Citi interviewees also commonly cite background checks and drug tests as steps of the process.
Learn how to prep for an interview by familiarizing yourself with these common interview questions across careers.
Takeaways
Citi is a prominent financial services company that emphasizes growth and economic progress.
The company offers job opportunities in finance and accounting, business, customer service, IT, and more.
Diversity is the most commonly positively discussed attribute of Citi, while agility is the most negatively discussed attribute by Citi employees.
Most interviewees thought the experience was positive, which was rated slightly above the average difficulty level.
Are you considering a job at one of the top U.S. financial institutions? Forage offers free virtual work experiences that let you explore a day in the life of an employee in a variety of roles.