As a former English major, I know the pain of coming home during summer break just for someone to say, "Oh, what are you going to do with that degree?" Jobs for English majors may not be as intuitive as other majors — like accounting majors becoming accountants or engineering majors becoming engineers. This doesn't mean that there aren't plenty of job opportunities for English majors; in fact, English majors have many valuable transferable skills that employers are looking for in 2023. 
>>MORE: How to Choose a Career: 6 Steps, Plus a Free Quiz
Jobs for English Majors Explained
Jobs for English majors include a wide range of professions that use writing, reading, analytical, and critical thinking skills in everyday work.
Artistic Administrator
Artistic administrators support artists — whether dancers, actors, or musicians — by organizing events and exhibitions and running theaters, galleries, and other arts spaces. They focus on administrative tasks like scheduling, budgeting, and promotion yet also are immersed in the heart of artistic productions and people.
To become an artistic administrator, you'll need a passion for the arts and good project management skills, organization, and even some accounting skills.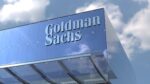 Excel Skills for Business
Learn and practice Excel skills professionals in business and finance use in a real-world context.
Avg. Time: 3-4 hours
Skills you'll build: Cell basics, charting, financial forecasting, income statement
Librarian
Librarians help people find the information they need, whether that's a college student looking for a book for a research paper or a community member looking for a new fiction book to read with their book club. They also may work on building and maintaining the library's collection, working on the library's budget, or organizing library events.
To become a librarian, school librarians in elementary, middle, and high school don't typically need master's degrees. If you want to work at a public library, you typically need a master's degree in library science, which teaches you about different research methods and online reference systems. However, if you choose to become a librarian in a specialized library, like a legal or medical library, you may also need a degree in that specific field.
Social Media Specialist
A social media specialist works on managing and creating social media content. They post content for the brand, company, or person they work for to get on-platform engagement and increase their client's products' popularity (and often sales). A social media specialist might create content for a specific platform or manage strategy for multiple platforms, like Instagram and TikTok.
To become a social media specialist, you must know how each platform works. You'll also need to be highly creative when creating content and organized to manage the schedule of what posts go out on what platform and when.
Teacher
When I told people I was an English major, most people would ask if I was planning to be a teacher. The skills an English major teaches you (more on that below) are highly applicable to teaching, whether you're teaching only English or other subjects.
>>MORE: Top 10 Teaching Skills for Your Resume and How to Highlight Them
Teachers plan lessons, educate students, and assess students on their learning. Teachers need impeccable communication skills, leadership, and empathy to succeed. To become a teacher, you often need a bachelor's degree and to complete a teacher preparation program. To teach at a college or university, you often need a master's degree or even a Ph.D. If you want to be a private school teacher, you typically do not need to meet the state requirements (like an advanced degree) to teach.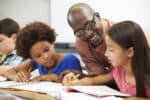 Engaging the Community
In this program from Teach for Australia, help increase access to higher education as you plan a school trip and create a proposal to increase student enrollment.
Avg. Time: 2-3 hours
Skills you'll build: Planning, organizing, leadership, problem-solving
Literary Agent
A literary agent is a publishing professional who helps authors get their work published. They are in the closest contact with writers, helping pitch their books to different publishers and negotiating contracts when selling their work. Literary agents spend a lot of their time reading work to discover authors they like and want to work with; however, they also need excellent communication skills to liaise with publishers and advocate for their clients.
Becoming a literary agent requires excellent time management, organization skills, and a passion for the industry.
Copywriter
Copywriters work to make information easily understandable and compelling to their audience. They may work on various materials for a brand, including website copy, emails, promotional ads, social media, and more. Copywriters typically work for marketing or advertising agencies or within a marketing department of a specific company.
To become a copywriter, you'll need top-notch writing and editing skills, and the ability to receive and implement feedback to iterate on your work to best suit client needs.
>>MORE: How to Ask for Feedback at Work (With Example Questions)
Public Relations Specialist
Public relations specialists focus on promoting and bringing positive attention to a company, brand, or individual. They might write press releases to share information about their clients with the media, manage their social media presence, schedule and help clients prepare for interviews, organize client promotional events, or craft responses in a media crisis. A public relations specialist, therefore, works across many different tasks, all focused on helping maintain their client's identity and positive image.
Public relations requires writing skills to draft messaging and interpersonal skills to communicate with the media. You typically don't need an advanced degree to go into public relations. Having a portfolio of work from internships, extracurriculars, or academic projects can be helpful when trying to land a job in the field.
Editor
Editors review content before its publication. There are tons of different editor opportunities depending on the kind of topics you're interested in editing — such as business or fashion — and the kind of content you're interested in editing, like articles or social media copy.
Entry-level editors may focus on reviewing content for clarity, comprehension, and grammar. As you advance in the career path, editor roles can also be strategy-oriented and focus on devising what content is written and published.
You'll need impeccable attention to detail and writing skills to become an editor. You do not need an advanced degree, though; many publications look for students with a bachelor's degree in English.
Journalist
Journalists keep people updated about what's going on in the world. Some journalists report on breaking news; others focus on more in-depth pieces on specific communities or write about a particular niche, like politics or theater. Regardless of what they write about, they aim to inform the public through accurate, thorough reporting, often using research and consulting with experts to find out information.
Journalists may work for specific newspapers, magazines, or websites or write for multiple publications simultaneously. They need impeccable writing skills to create their articles, research skills to find information for their story or pitch new ones, and communication skills to interview sources.
To become a journalist, you don't necessarily need an advanced degree, although some graduate schools offer specific journalism programs to build writing, editing, and reporting skills. Like many jobs for English majors, having a portfolio of your written work — especially if you've written for your school newspaper, local newspaper, or an online publication — is a great way to show off your writing and reporting skills.
Technical Writer
Technical writers break down technical information and explain it in how-to guides, instruction manuals, process guides, and more. For example, a technical writer might write a manual for how to build a specific piece of equipment; however, they also might write the "frequently asked questions" page for a product website.
Technical writers need good writing skills but also knowledge of technical elements such as engineering, software engineering, or information technology. Like other writing jobs, having an online portfolio of your work can help you land a technical writer position.
UX Writer
A user experience (UX) writer writes the copy for parts of websites or products that make it easy and efficient for users. For example, they might write the copy for a website table of contents or a button on an app. While UX writers write microcopy (short pieces of text), they often perform extensive user research and work closely with the UX design team to determine what users are looking for.
To become a UX writer, you'll need writing and research skills. Familiarity with design is also a plus because of how often you'll need to work with designers.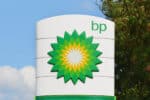 Digital Design and UX
Learn the basics of user research and design as you work on an app for the electric vehicle industry.
Avg. Time: 5-6 hours
Skills you'll build: User research, persona creation, empathy, wireframing, product design, prototyping
Consultant
Consultants work with different organizations to recommend ways to make that organization more efficient. They research the organization and speak to people who work there to understand its mission, processes, strategy, and current performance. Then, they develop ideas for how the organization can improve, whether through new technology, procedures, or changes to how it is structured.
Consulting is a great job for English majors because can it requires communication skills, organization skills, and creativity. To become a consultant, you may be able to land an entry-level position without an advanced degree; however, to move up in the career path, you likely need a master's degree in business administration (MBA).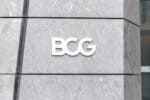 Introduction to Strategy Consulting
Help a fictional luxury company increase its sales by brainstorming with the BCG consulting team.
Avg. Time: 1-2 hours
Skills you'll build: Critical thinking, creativity, brainstorming
Lawyer
Lawyers advise clients on legal issues, whether in civil or criminal proceedings, large financial transactions, or when preparing and filing legal documents. There are various types of law — from criminal law to environmental law — that affect the types of cases a lawyer works on. Similarly, lawyers can work for a variety of employers, like state governments or corporations, that impact the types of clients lawyers represent.
Becoming a lawyer requires skills like research, logical thinking, and writing. After your undergraduate degree, you'll need to go to law school and get a law degree, then pass the American Bar Association's bar exam in the state you'd like to practice in.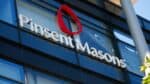 Introduction to Law
Learn what it's like to be a lawyer and perform everyday tasks as a part of the Pinsent Masons team.
Avg. Time: 3-4 hours
Skills you'll build: Legal research, legal drafting, time management, efficiency, communication, attention to detail
Brand Strategist
A brand strategist is the gatekeeper of a company's brand. They're a marketing professional responsible for a company's message and how they communicate it. Brand strategists aim to reach the company's target audience and convert their attention into company sales.
This job for English majors requires research skills to understand the company's target audience, what they want, and how to reach them, and writing skills to create and distribute content that markets the brand.

Omnichannel Marketing
Build an omnichannel marketing plan that reflects and sells the lululemon brand.
Avg. Time: 6-7 hours
Skills you'll build: Creative thinking, written communication, strategic and analytical thinking, project management
"English majors who are skilled at storytelling can become outstanding marketers," says Scott Lieberman, former managing editor and founder of Touchdown Money, a site that helps people build their careers or small businesses. "There will always be marketing jobs for people who can tell a brand's story and evoke emotion from prospects and customers."
Highest-Paying Jobs for English Majors
The highest-paying jobs for English majors are brand strategists, consultants, and lawyers, followed by two jobs in technology: UX writers and technical writers. Here's how all jobs for English majors stack up.
| | | |
| --- | --- | --- |
| Job Title | Average Salary | Projected Growth Rate |
| Artistic Administrator | $56,000 | 5% |
| Librarian | $64,770 | 3% |
| Social Media Specialist | $64,000 | 10% |
| Teacher | $66,450 | 1% |
| Literary Agent | $71,000 | 10% |
| Copywriter | $73,000 | 4%* |
| Public Relations Specialist | $78,540 | 6% |
| Editor | $84,820 | -4% |
| Journalist | $86,290 | -3% |
| Technical Writer | $86,760 | 7% |
| UX Writer | $91,000 | 16%** |
| Consultant | $104,660 | 10% |
| Lawyer | $163,770 | 8% |
| Brand Strategist | $120,948 | 10% |
*Using data from the Bureau of Labor Statistics for writers and authors.
**Using data from the Bureau of Labor Statistics for web developers and digital designers.
Top Skills for English Majors
Being an English major gives you impeccable writing and reading skills — but not just for writing persuasive essays or reading historical novels. These writing and reading skills are transferable skills, meaning you can apply them to various roles. For example, you can use writing skills to become a copywriter or a UX writer or use those same skills to thrive in any role as you communicate via email or Slack messages with colleagues.
"Many English majors also are very comfortable communicating with reading and writing," Lieberman says. "This makes them ideal hires for remote positions. In my current business, most communication is written and there are very few meetings. Understanding written directions is key. English majors are also typically voracious readers. Use your natural curiosity to your advantage. Businesses love employees who are excited to learn new things to grow in their career."
Other vital skills you learn with an English major include:
Communication (both written and verbal)
Research
Analytical thinking
Information literacy
Emotional intelligence
Creativity
How to Apply to Jobs for English Majors
English majors have the unique opportunity to apply their skills to nearly any industry and role they're interested in. To land a job as an English major, Deb Harrison, former English major and current consultant, coach, speaker, and author, says to focus on directly connecting the skills a position needs to the skills you have in your resume, cover letter, and interview.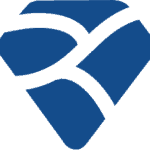 Resume Masterclass
Learn how to identify your transferable skills and add them to your resume to show your impact.
Avg. Time: 5-6 hours
Skills you'll build: Showcasing outcomes of your contributions, professional brand, identifying job titles
"Make a list of the skills you have acquired and developed throughout the English major and throughout all of your experiences, and make direct links between what you bring and what is needed for specific roles," Harrison says. "If you are considering multiple role types, you may need multiple lists or columns for 'how it connects.' Ask people working in fields you are interested in to review your list or offer tips on what skills are the most sought-after."
Trying to find and apply for jobs for English majors might feel confusing at first, as there's no one clear career path to take. However, that's also the beauty of this major — you can apply your skills to so many different industries and roles to find something you truly love.
Learn about jobs for other majors:
Image credit: Canva