You don't need professional work experience to have a great online portfolio. If you've written articles for the school newspaper, conducted research for a class, developed a video game in an extracurricular, or did some graphic design on your own time, these are all things you can — and should — include in an online portfolio.
>>MORE: How to Get an Internship Without Work Experience
This guide will show you how to create an online portfolio and why it matters in the job search process. We'll cover:
Online Portfolio: Definition
An online portfolio is a collection of your work, achievements, and personal information available on the internet. For example, a photographer might have an online portfolio with their top photos. A writer might use an online portfolio to put all their best stories in one place. What one online portfolio looks like compared to another depends on the industry in which the person works (or wants to work).
You typically use an online portfolio to showcase your work when applying. You may share this portfolio with recruiters, hiring managers, or others who want to see your professional work.
Why Do Online Portfolios Matter?
They Add Value to Your Application
An online portfolio is a great way to showcase your work, especially if you're applying for a job in a visual field, like graphic design or website development, or in a creative industry, such as writing. Online portfolios offer you a way to show, not tell (like you might in a resume), your skills and projects you've worked on.
"An online portfolio can benefit your overall professional profile with a deeper dive into your key value offerings, achievements and skills that a resume cannot always offer," Matthew Warzel, certified professional resume writer and former Fortune 500 recruiter, says.
Get noticed
Build a resume that hiring managers can't ignore with our Resume Writing Class.​
However, online portfolios are about providing additional value to a job application.
"An online portfolio shouldn't typically be seen as a substitute for a resume," Andrew Fennell, former recruiter and director at StandOut CV, a resume and careers advice service, says. "It can help you to show your skills if you have limited experience. It's important your resume shows your desire for work experience through personal projects and internships, and your cover letter discusses how you have developed your own portfolio already."
>>MORE: Learn how to write a cover letter.
The online portfolio is just one part of your application, and one you shouldn't rely on solely to get you the job — especially because it's not guaranteed that a hiring manager will look at it.
"Some do, and some do not," Warzel says. "The nature of staffing in general is that there are tons of personalities involved in hiring, each with a method of discovering or vetting a candidate in his or her own way. Some will want to see as much as they can before diving further into the interview process. Some just want a resume or LinkedIn URL to view."
Catch Your Network's Attention
Online portfolios can also help you before you apply to a job, specifically when you're networking or reaching out to recruiters on LinkedIn.
"If you were to contact someone directly via LinkedIn or Twitter and show them your portfolio, this could help you get your foot in the door if your resume isn't yet filled with experience," Fennell says. "Hopefully, the portfolio would then be enough to entice recruiters to talk to you further about the job opportunity."
>>MORE: Don't have any professional work experience? Here's how to write your resume.
Make Your Skills Visible
Like adding keywords to your LinkedIn profile, creating an online portfolio may help recruiters find and learn more about you.
"It can boost your online visibility during searches," Warzel says. "Plus, you can include the portfolio's URL on all of your job-hunting collateral as a quasi-business card or extended 'digital' resume."
Who Should Make an Online Portfolio?
While there's generally no harm in making an online portfolio (unless it doesn't represent you well), that doesn't mean it's necessary for every job applicant.
"Graphic designers, writers, photographers, architects, construction managers? Heck yes! Production foreman at an automotive company? Maybe not so much," Warzel says. "Think in terms of your audience (hiring managers and recruiters) and envision what you think they would like to see. If you fall in the somewhat 'creative' or 'research-oriented' space, it might be a nice idea to build an online portfolio."
How to Make an Online Portfolio
You've decided an online portfolio is right for you — exciting! So, how do you create an online portfolio?
1. Decide What You Want to Include
What's the purpose of your site? Before building it, consider what you want to showcase and why. You want to ensure your portfolio is hyper-relevant to the roles you're applying for, adds value to your application, and doesn't distract or confuse the hiring manager.
Anything you've worked on in your field is on the table, even if it's not officially published or part of a work experience. You can include extracurricular activities, academic projects, and anything you've created in your spare time in your portfolio if they demonstrate your relevant skills.
Don't be afraid to research and explore what other people in your industry are doing with their portfolios. How many pieces do they include? What kind of work do they showcase? Are there any industry standards? While your portfolio is unique to your work, it can be helpful to see what else is out there.
2. Choose a Portfolio Template
You don't need to know how to make an online portfolio from scratch. It's as easy as finding a template you like and adding content. Free online portfolio templates include:
Canva
Clippings.me
iPortfolio
Pixpa
Squarespace
Wix
WordPress
Choose the best template for the work you hope to put in your portfolio. For example, you might want to use something other than an image-heavy template if you're a writer trying to upload articles you've written.
3. Fill Out Your Portfolio
This is arguably the most challenging part of creating your portfolio. Start small and opt for your best pieces rather than breadth. Every piece should add value and showcase a different skill you've acquired.
"Take your time," Warzel warns. "Be strategic and understand what message you are sending when creating the content. Do not just throw items in that do not sell your abilities for a certain role you are targeting."
Just as a recruiter only takes seven seconds on average to scan a resume, assume that whoever's looking at your portfolio is doing so quickly without much scrutiny. The person looking at it should know what you do (or want to do) and what kind of skills you have at first glance.
For example, if you're a writer, you might categorize your writing by the main topics you write about with clear headings. If you're a photographer, you may choose three of your top images for your home page instead of an entire album of your work.
4. Add Contact Information or a Professional Summary
You'll also want to include a section that describes who you are. This might be on your home page or in a separate "about" section. Some people might opt to include their resume; others might write out achievements, like awards they're received or even testimonials from people they've worked with in this section. If you have these, great! Add them if you feel like they add value and showcase your work.
It's also important to include your contact information, whether it's an email form, your phone number, or LinkedIn.
5. Test Your Online Portfolio
It's a bummer to put work into creating your online portfolio, then send it to a recruiter only to have the URL not work or have functions not apply.
"Be sure to check whether your portfolio works, testing and clicking before sending," Fennell says. View it on "tablets, phones, and laptops," as recruiters might use different platforms to see your portfolio.
6. Share Your Work
Now that you've made your portfolio, it's time to share it! Add it to your LinkedIn profile, send it in your networking messages, and add it to your job applications.
Online Portfolio Examples
Online portfolios look different depending on the industry someone works in and what their goals for the site are. However, looking at online portfolio examples can help you decide what you want and don't want from your portfolio. Here are some examples courtesy of template.net.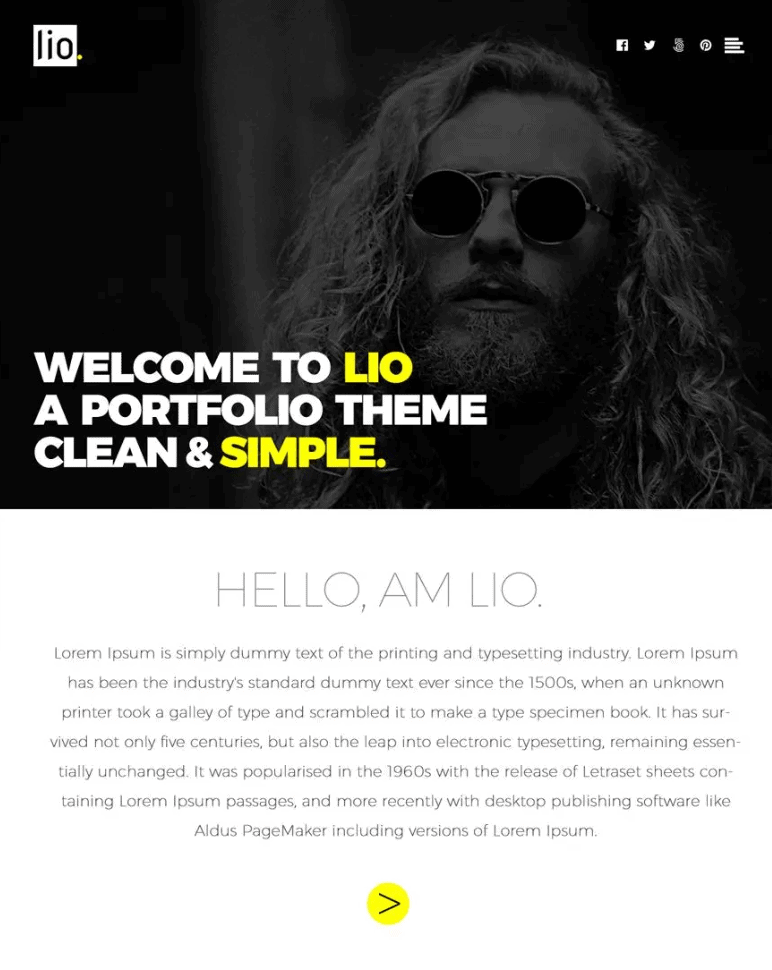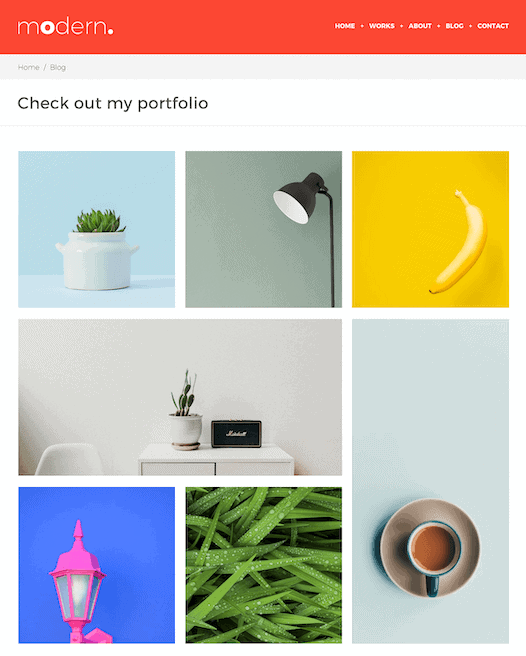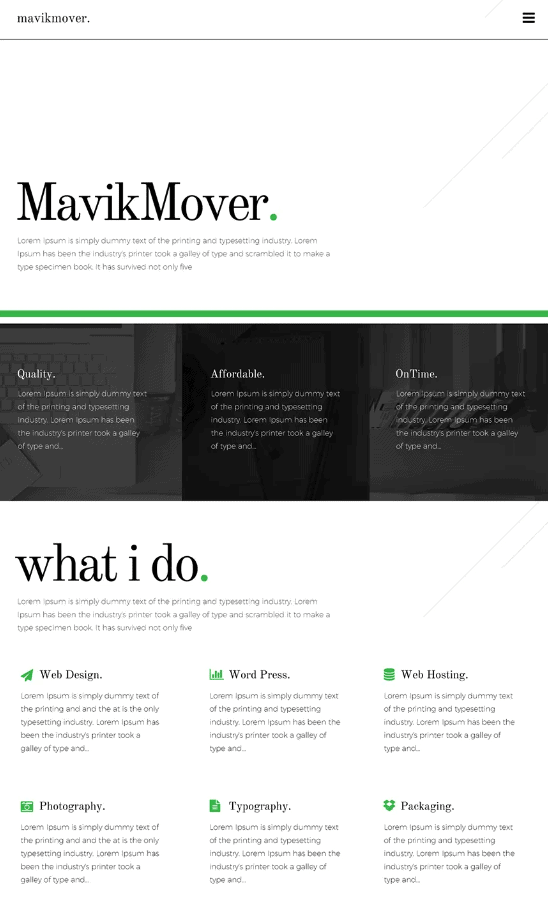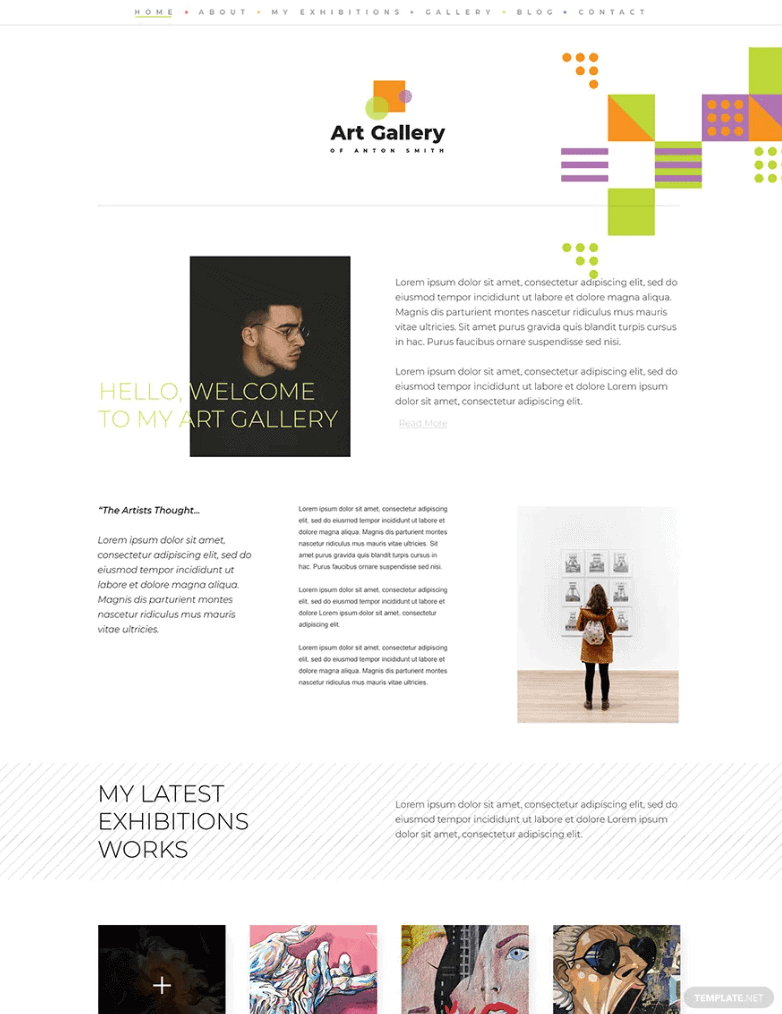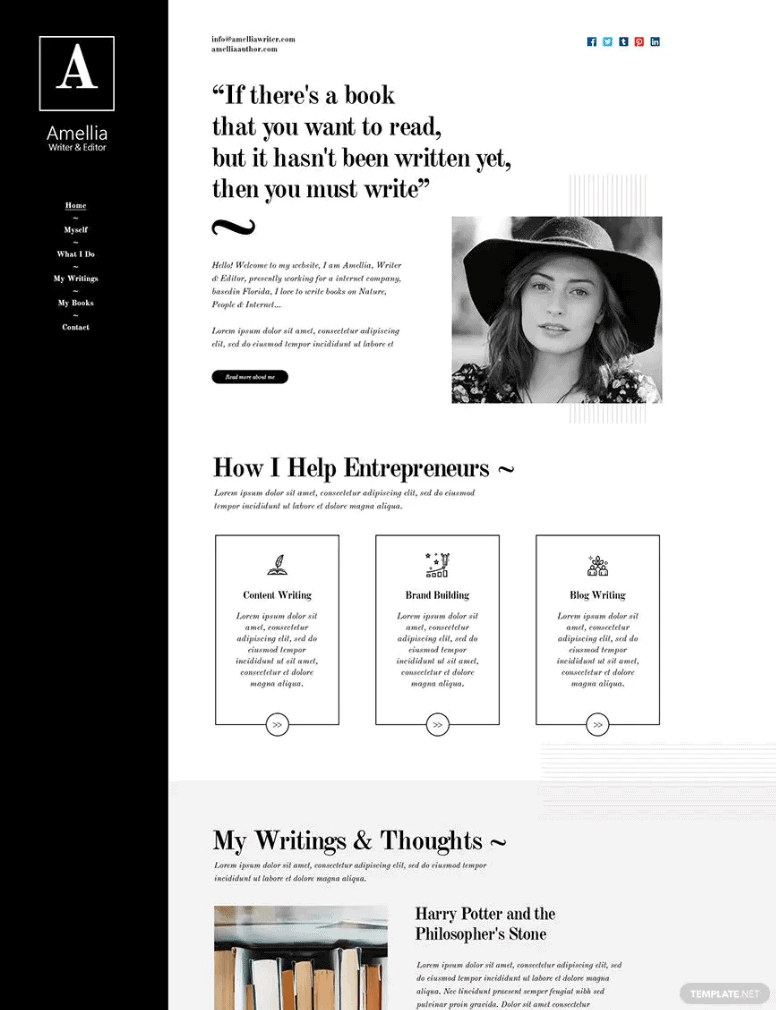 Online Portfolios: The Bottom Line
Online portfolios are a great way to add value to your job applications by showcasing your work — especially if you don't have much (or any) real work experience.
"If it's cost-friendly, use an online portfolio to your advantage," Warzel says. "More likely than not, you will be the sole applicant using one as part of your application. It can't hurt unless you build a sloppy portfolio. Make sure it's sound and effective toward your brand marketability."
Looking to build your job search confidence and workforce readiness? Check out Forage's personal development virtual experience programs.
Image credit: Canva