An internship can dramatically improve your odds of securing a full-time job. In fact, 68% of interns receive a full-time offer after their internship, according to research from the National Association of Colleges and Employers. But how exactly can you score your first gig when you … have yet to score your first gig? Here's how to get an internship with no experience. 
>>MORE: How to Find Internships That'll Jumpstart Your Career
Do You Need Experience for an Internship?
First things first: you don't need any professional experience to land an internship. In fact, most employers don't expect you to have any work experience in the field they're hiring for.
Instead, they're looking to see that you're a quick learner, are interested in the industry, and have some experience in the field. When we say "experience," we don't mean another internship or full time job; instead, "experience" means things like:
Classes you've taken in school
Projects you've completed for classes
Independent projects, like articles, open-source projects, or freelance work
Extracurriculars, including sports teams and school clubs
Volunteer work
So don't sweat it if you're trying to apply for an internship and don't have any professional work experience to put on your resume. No one expects you to!
How to Get an Internship With No Experience
If you don't need work experience to get an internship, how do you get one?
Highlight Your Transferable Skills
Your resume might feel like a blank slate, but chances are, you're more qualified for an internship than you think. After all, these are entry-level positions. Employers generally aren't looking to see that you've previously performed the role. Instead, they're looking for transferable experience.
>>MORE: How to Write a Resume for an Internship (With Template)
"So maybe you never had an office job in sales, but you had some retail experience," says Elisa Pineda, recruiting and human resources professional. That's a role you'll want to highlight on your application for an office sales job as you've likely used and developed some of the same required soft skills, like customer service or communication, during your tenure.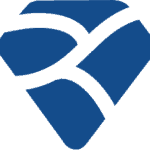 Resume Writing Masterclass
Learn how to write a resume — everything from your professional summary to your skills — from scratch. No experience required!
Avg. Time: 5-6 hours
Skills you'll build: Industry keywords, identifying transferable skills, illustrating your impact, showing outcomes
Start by looking at the job description to parse what kinds of skills and experience the employer is looking for. Again, you don't need to have built up these skills or experience from a professional job! For example, if you have self-taught programming skills, you can include them if the employer says they're looking for someone to code. Or, for instance, if the employer says they're looking for at least a year of writing experience, you can include your time working on the school newspaper.
Show Initiative
Across all jobs, companies are looking far and away for interns who are self-starters, Pineda says, so look for ways to go above and beyond the basic tasks of the application process.
For instance, Pineda recalls encountering an underclassman who was interviewing for an engineering internship.
"He had started to create a game within the game engine [the employer] used and gave it to interviewers," she says. That candidate ultimately landed the role, even though it was typically reserved for college juniors.
But don't despair if you aren't proficient in game or app design. There are other ways to demonstrate initiative.
Customize your resume for each internship application. Optimize for keywords mentioned in the job description and lead with the skills the employer says they're looking for.
Send along a small project or work samples with your cover letter. Think two-to-three slides of creative ideas for a marketing position, a link to a website you helped design, or an online portfolio of photos you've taken.
Complete a Forage job simulation to get real-world experience in your industry, learn new skills, and demonstrate your interest to recruiters. Visit our course catalog to find a program in your desired field.  
Demonstrate Your Willingness to Learn
Because employers aren't looking to hire interns with a wealth of professional experience, they're keeping an eye out for quick learners. They expect that when you're in the internship, you'll be able to pick up new skills and start getting work done fast.
How can you show this on your resume? Quantify your learning speed in the experience section of your resume. Show how quickly you learned a new skill in class, applied a new technology in an extracurricular activity, or completed an independent project.
For example, you might write something like:
Collaborated and organized group research project successfully to submit work one week ahead of deadline
Decreased club meeting time by 20% by training myself and group members on project management tool Asana
Sped up design turnaround process by three days after implementing new team calendar and work flows
Leverage Your (Full) Network
Still wondering how to get an internship with no experience? Chances are, other professionals were in your shoes — and it's worth connecting with them to see how they started their careers and what they've been doing since.
Networking involves establishing and leveraging relationships with people within your desired industry or area of interest. These relationships can make or break your odds in terms of getting an internship without experience, so prospective interns with thin resumes should prepare to cast an extra-wide net.
"Anything that comes your way, don't take it lightly," Pineda says. You might have your eyes on a swanky internship at a large firm, but a role at a small business could be equally or perhaps even more rewarding.
"Friends and family count, too," she adds. "Look for opportunity everywhere."
Here are some other ways to fully leverage a fledgling professional network.
Tap your adjunct professors. "They actively work in the field you're trying to get into," says Robert Sabori, talent acquisition coordinator at Eide Bailly LLP. So, they're more likely than full-time professors to know of open roles.
Attend meetings of local professional organizations or trade groups within your career of interest.
Maintain contact with your college career center or internship coordinator, even in the "off" season. You never know when a late-breaking opportunity might present itself.
Cold-Call
Consider contacting human resource professionals outside of your network as well via LinkedIn or, if possible, email. (Learn how to ask for an internship in an email.)
"You'll get more 'nos' than 'yeses,'" Pineda admits. "But there are quite a few [recruiters] that just want to help" job market newbies. 
Building Your Personal Brand
If you want to message recruiters on LinkedIn, you'll need to make sure your brand is professional, clear, and up-to-date. Learn how to make a LinkedIn profile that stands out.
Avg. Time: 4.5-6 hours
Skills you'll build: Online prescence management, brand management, personal brand toolkit
Avoid cold-messaging directors or vice presidents, who are generally time-poor and more removed from individual job searches. Instead, target junior or senior recruiters, Pineda says. These individuals can identify roles at their companies — or put you in touch with recruiters and hiring managers at other companies who might be looking for someone with your skill set.
>>MORE: Learn how to find recruiters and reach out to them (with templates!) on LinkedIn.
Be Yourself
Previously, recruiters were inclined to focus on the technical contents of an intern applicant's resume, but "what we're looking for now is your personality," Sabori says. "Not only are [we] looking for a right fit for the company but [we] want to make sure the company is right for that person and their development."
You want to make sure the company is right for you, too — and you're not likely to do so if you're simply telling each employer what you think they want to hear during the interview process. Instead, be your authentic self and ask the questions that are top of mind as you're evaluating your options. (Learn more internship interview tips from hiring experts.)
That way, you'll increase your chances of not only getting an internship without job experience but getting the internship that will most impact your professional development in the long term.
Ready to get started? Learn how to apply for your first internship.
Image Credit: Brook Cagle / Unsplash