Whether you're a new graduate looking for your first teaching job or someone who wants to make a career change to education, you need to include teaching skills on your resume. But how do you include your teaching skills on your resume without resorting to a laundry list of skills?
While you probably can't include all of your relevant skills, focusing on the top ones (as in, your strongest ones) will help you focus your application. The next step is describing how you use your teaching skills on the job.
Not sure where to start or which skills to pick? This guide has it all!
The Top 10 Teaching Skills for Your Resume
A majority of the top teaching skills for your resume are soft skills, though there are a few hard skills as well. And what's great about soft skills is that they aren't something you necessarily have to take a class for or learn on a specific job.
Soft skills, and by extension, teaching skills, are skills you develop throughout your life, making them highly transferable. Some skills you may have picked up at a summer job or internship and others you may have honed working on group projects. And there are a few skills you may have picked up in your day-to-day life, like staying organized so you don't forget any of your to-dos.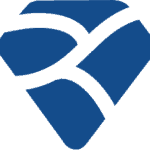 Resume Writing Masterclass
Discover the secrets of crafting a stellar resume in our free resume writing masterclass. Learn how to turn your skills into accomplishments and demonstrate your impact on teams.
Avg. Time: 5-6 hours
Skills you'll build: Resume writing, professional branding, professional summary, job titles, demonstrating outcomes
How to Include Teaching Skills on Your Resume
The easiest way to include the below teaching skills is to list them as part of the skills section of your resume. Alternatively, you could include them as part of your job duties in your work history (e.g., created presentations). However, neither explain how you use these skills as a teacher.
Now, normally, you would use the STAR method to describe how you use your skills at work, and for most jobs, results (the "R" of STAR) are relatively simple to include. You can talk about how many deals you closed, how much business you managed, or how you improved a process that saved the company money.
When it comes to including teaching skills — and soft skills in general — on your resume, there isn't always a concrete way to quantify your outcomes. But there are ways you can explain how you use those skills at work.
Each of these skills has a STAR-method example of how you can include your teaching skills on your resume.
1. Patience
Patience, as they say, is a virtue, and it's a skill teachers need plenty of — no matter which grade or subject you teach. From helping younger students learn their ABCs and how to tie a shoelace to working with older students who would rather watch TikTok instead of participate, teachers have to have patience.
Resume Example: Talk about a time you had to be patient on the job or in school. This could include having to follow up with a coworker multiple times or waiting for someone to finish their part of the project.
Tracked and followed up with team members on progress toward group goal to ensure project was completed on time
2. Conflict Resolution
Another critical teaching skill to include on your resume is conflict resolution. You'll likely have to help students navigate tricky situations, whether personal or academic. At those times, it's possible your student lacks self-control or awareness, which may make them less receptive to what you're saying and possibly act out.
And beyond the classroom, you'll probably use your conflict resolution skills when you speak with parents, other teachers, the administration, or school board.
Resume Example: You can talk about dealing with parents or students during your student teaching or about a group project you worked on where you de-escalated a conflict.
Mediated disagreements between students to ensure classroom remained a safe place to learn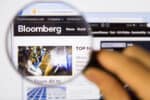 Client Services
Enhance your conflict resolution skills in this free course from Bloomberg. You'll identify problems, offer solutions, and learn different methods for de-escalating conflict.
Avg. Time: 3-4 hours
Skills you'll build: Conflict resolution, composure, critical thinking, multi tasking, triage
3. Time Management
While you know what happens at 9:55 a.m. and may even have a bell that cues you throughout the school day, you can't be halfway through your lesson by the end of class.
Teachers need top-tier time management skills to ensure they stay on time so students get the information they need, no one is late to the next class, and your class doesn't miss the bus!
Resume Example: Talking up your time management skills is very similar to project management, so you can talk about a project you managed from start to finish. Likewise, you can mention how you use your time management skills to ensure you don't fall behind on due dates.
Created calendar with milestone due dates to ensure group completed project tasks on time
4. Technology and Computer Literacy
In today's digital world, technological and computer literacy is a must. Even if you're not teaching a STEM class, there's a high probability you will use some kind of technology in the classroom. Textbooks may be online, as well as the gradebook and attendance reporting.
While you don't have to be a software engineer to be a teacher, you should demonstrate that you have some digital know-how.
Resume Example: Among teaching skills for your resume, this one is more of a hard skill and a bit easier to demonstrate. You can talk about how you're a wiz with spreadsheets (like Excel), run a hobby website, or design illustrations for lessons.
Use Canva to create interactive elements for lessons and worksheets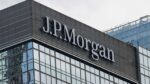 Excel Skills
Level-up your Excel skills in this free course from JPMorgan Chase. Master common keyboard shortcuts, learn conditional formatting, and use data to tell a story.
Avg. Time: 5-6 hours
Skills you'll build: Excel shortcuts, VBA macros, data visualization, dashboards, data exploration
5. Attention to Detail
Teachers are responsible for tons of details. You don't want to misrecord something in the gradebook or mark the wrong person absent. What's more, sometimes a substitute may take your place, so your lesson plans need to be thorough and detailed so the substitute can teach your students and ensure they don't fall behind.
Resume Example: Mention a time you had to use your attention to detail skills. Maybe you were the editor of the student newspaper, or you had to balance the cash register at night. Both tasks demonstrate that you pay attention to and notice the little things.
Edited student newspaper to ensure the final copy was error-free and reduce the probability of having to retract the article or issue a correction
6. Problem-Solving
Though most days at school are fairly routine, there will be times you have to engage your problem-solving skills. The power might be out, and you have to teach everything analog. Or the supplies you need for an experiment haven't shown up yet. Even though you have a lesson plan, you'll still have to improvise, and that means solving problems and engaging your creative thinking.
Resume Example: Talk about a time you had to think on your feet and be creative. That could be anything from devising a lesson plan from scratch to giving a presentation on the fly. 
Discovered data inconsistency with reporting and created a new filter to ensure more accurate results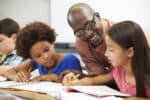 Engaging the Community
Develop practical teaching skills in this free course from Teach for Australia. Plan a meaningful and impactful field trip for students, then analyze data to support a school goal.
Avg. Time: 2-3 hours
Skills you'll build: Problem solving, leadership, communicating, influencing, planning
7. Leadership
When people think of leadership in relation to teaching and teachers, they probably think of the head of a department or the principal. While those are leadership positions, being the teacher in a classroom of 20 six-year-olds requires leadership skills.
For example, if you're trying to line the class up and move them quietly through the hall, accomplishing this task requires you to persuade, convince, and motivate a bunch of kids who may be hungry, tired, or need to run around outside. Your ability to make this happen uses a mix of soft skills, but they all come together to make you the leader of the class!
Resume Example: Leadership doesn't have to equate to "in charge." Think about a time you motivated and inspired others to get something done, especially if it was a task no one was interested in.
Ensured safety and well-being of 20 campers, including daily head counts, taking campers to the nurse, and teaching basic swim lessons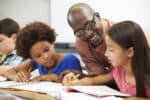 Leading a Classroom
See what it's like to lead a classroom in this free course for Teach from Australia. Observe a teacher in action then create a lesson plan to help your students grow.
Avg. Time: 1-2 hours
Skills you'll build: Respect, empathy, leadership, influencing, communication
8. Communication
Teachers use their verbal and written communication skills a lot. Whether it's writing a syllabus, explaining the water cycle, filling out report cards, or telling the class that recess is over, teachers spend most of their time communicating.
And teachers communicate with multiple groups, so the ability to vary your communication style for the particular audience is necessary. For example, how you present something to the board of education is very different from explaining it to seventh graders.
Resume Example: While your resume (and cover letter) are examples of your written skills, don't stop there. Talk about papers you've written or blog posts you've contributed. And for verbal communication skills, talk about the presentations you've given.
Presented senior thesis to Humanities department about improving reading skills in fourth-grade classes
9. Organization
Planning the lessons, scheduling the quizzes and tests, and making sure everyone is where they need to be requires stellar organization skills, but that's only one part of the puzzle. Teachers also make sure to teach students the information the school or state mandates at the right time, so students are prepared for required benchmark tests.
Resume Example: Describe how you stay organized, whether that's in school or on the job.
Used the Pomodoro technique to stay focused and ensure deadlines were met
10. Advocacy
Finally, you'll often need to advocate for your students, classroom, school, and even your community. But advocacy in this context generally requires a gentle touch and awareness.
Resume Example: Talk about a time you stood up for something, but ensure it's not "over the top." For example, mentioning how you spoke to the school board while you were in high school about adjusting lunch time, so people didn't have to eat at 10:00 a.m. is advocacy. Protesting outside a school is activism. To be clear, there's nothing wrong with activism, but it may not have a place on your teaching resume.
Requested for and received 17% additional funding for reading support program in school library
What Is the Job Outlook for Teachers?
The job outlook as reported by the Bureaus of Labor Statistics (BLS) is projected to remain stable between 2022 and 2032 for almost all teachers at 1%. Below is the median pay for teachers and estimated number of jobs that will be open between 2022 and 2032 from the BLS:
| | Median Pay | Job Openings |
| --- | --- | --- |
| Kindergarten and elementary school | $61,620 | 10,700 |
| Middle school | $61,810 | 5,100 |
| High school | $62,360 | 11,100 |
Which Teaching Skills Belong on Your Resume?
While these are some of the top teaching skills for your resume, they're not the only ones you can include. If you think adaptability, teamwork, empathy, or lesson planning are better fits for you, use those instead. Just remember to describe them using the STAR method so the hiring manager better understands how you'll use your teaching skills in the classroom.
And if you're not 100% sure that teaching is the right career for you, take our What Career Is Right for Me? quiz and discover career paths you may not have thought about.
Image credit: Canva