The best jobs for finance majors are well-paying roles with high projected employment growth rates. The business and finance industry as a whole is constantly expanding: According to the Bureau of Labor Statistics (BLS), the U.S. is expected to add around 911,000 business and finance openings each year over the next decade.
With the endless options, knowing where to start when looking for a career in finance can be a challenge. To help you determine your options post-graduation, we've compiled a list of the best jobs for finance majors in 2023 using BLS data.
Best Jobs for Finance Majors by the Numbers
| Occupations | Average Salary (2022) | Projected Growth Rate (2022 to 2032) |
| --- | --- | --- |
| Fundraiser | $ 66,670 | 5% |
| Market Research Analyst | $78,880 | 13% |
| Loan Officer | $84,160 | 3% |
| Accountant or Auditor | $86,740 | 4% |
| Budget Analyst | $87,680 | 3% |
| Financial Examiner | $95,610 | 20% |
| Securities, Commodities, and Financial Services Sales Agent | $100,740 | 7% |
| Management Analyst | $104,660 | 10% |
| Financial Analyst | $108,790 | 8% |
| Actuary | $127,580 | 23% |
| Economist | $128,180 | 6% |
| Personal Finance Adviser | $137,740 | 13% |
| Financial Manager | $166,050 | 16% |
Top 13 Careers for Finance Majors Explained
Fundraiser
Fundraisers work for organizations and political campaigns to solicit donations and raise money for specific causes. When working for organizations and institutions like nonprofits, fundraisers spend their days researching donors, creating marketing materials, and tracking progress toward monetary goals.
While there aren't specific degree requirements for fundraisers, finance degrees can be helpful in this role when it comes to financial planning and reporting fiscal information. Other common degrees for fundraisers include social science, business, and communications.
Market Research Analyst
A market research analyst analyzes economic markets to determine product or service performance. They look at micro- and macroeconomic factors, perform consumer research, and consider business constraints to help companies set prices and estimate future product sales. Most market research analysts have bachelor's degrees in finance or economics.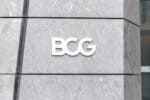 BCG Digital Transformation
See how analysts use market research, financial theories, and agile methodologies to improve sales with this free job simulation from BCG.
Avg. Time: 3 to 4 hours
Skills you'll build: Market research, synthesis, categorisation, PowerPoint, brainstorming, categorization, creative thinking, evaluation, prioritization, financial modelling, Excel, business judgement
Loan Officer
Loan officers work with clients to find and apply for loans, such as mortgages, personal loans, or business loans. A loan officer sometimes takes on the role of an underwriter, determining if someone is eligible for loans based on factors like credit score, financial history, and income. You need a bachelor's degree to become a loan officer, and experience in finance or accounting is preferred. Additionally, some loan officers, like mortgage loan officers, must be licensed.
>>MORE: Learn the subtle differences between underwriters and loan officers.
Accountant or Auditor
Accountants and auditors are responsible for reviewing and reporting financial information for companies, individuals, and government institutions. You typically need a bachelor's degree in finance, accounting, or a related field to become an accountant or auditor. However, some accountants and auditors have advanced degrees to help them meet educational credit hour requirements for professional certifications, like the Certified Public Accountant (CPA) license.
An accountant usually works in either private or public accounting:
Public accountants act as third parties to review the financial records of publicly traded companies and work for accounting firms.
Private accountants assist in managing and recording financial activities like quarterly performance, transaction details, and budgets for private businesses or individuals.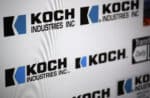 Koch Accounting
Experience a day in the role of an accountant: Fulfill requests from upper management and analyze financial data sets with this free job simulation from Koch Industries.
Avg. Time: 2 to 3 hours
Skills you'll build: Critical thinking, problem solving, process ownership, organization, Excel, data analysis, effective communication, financial acumen, project management
Similarly, auditors work internally or externally:
Internal auditors work for a company or organization and audit processes, finances, and systems to ensure accuracy, compliance with regulatory requirements, and efficiency.
External auditors work for third-party accounting firms and audit businesses' financial reports to ensure transparency, accuracy, and compliance.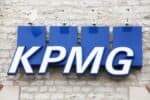 KPMG Career Catalyst: Audit
Explore a career in auditing by conducting an audit for a large multinational manufacturer through KPMG's free job simulation.
Avg. Time: 3 to 4 hours
Skills you'll build: Critical thinking, problem solving, Excel, audit planning, data visualization, analytical procedures, presentations, communications, pivot tables
Budget Analyst
A budget analyst's job is to create budgets and help companies stick to the plan. Budget analysts must be good with numbers and need analytical skills to quickly predict and prevent overspending, so a degree in finance or a quantitative field, like accounting, is typically required.
In their day-to-day roles, budget analysts evaluate budget requests, analyze vendor and purchasing options, and make recommendations to management teams on how to best allocate resources. Additionally, budget analysts monitor their organization's spending and recommend adjustments when necessary.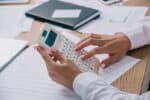 Chartered Accountants ANZ: What's it like to run your own business?
Learn the skills you need to craft budgets and track business performance with this free job simulation.
Avg. Time: 3 to 4 hours
Skills you'll build: Profit & loss, competitor analysis, pricing structure, business model canvas, collating findings, research
Financial Examiner
Financial examiners specialize in compliance. While working for banking or financial institutions, a financial examiner ensures the company complies with local, state, and federal regulations. A financial examiner also creates guidelines and policies to help employees understand the necessary rules and regulations. Most financial examiners hold degrees in finance, accounting, or related fields, but advanced degrees in business or accounting can be useful for career advancement.
Securities, Commodities, and Financial Services Sales Agent
Agents who sell securities, commodities, and financial services may have a variety of different job titles, such as investment banker, broker, financial planner, or insurance sales agent. You typically must be registered with the SEC and have at least a bachelor's degree, but master's degrees can be helpful for career advancement.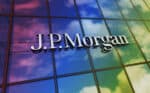 JPMorgan Investment Banking
Experience the world of investment banking: Advise your client on a suitable M&A target to expand their operations in Asia through this free job simulation from JPMorgan.
Avg. Time: 3 to 4 hours
Skills you'll build: M&A screening, collaboration, company analysis, strategic rationale, M&A process understanding, financial modelling, DCF, presentations
Management Analyst
Management analysts review systems and processes to understand how businesses manage their daily operations. A management analyst then determines if there are areas of inefficiency or inaccuracy and recommends ways to improve.
A degree in finance, business, or a related field is generally required for management analysts, though many pursue Master of Business Administration (MBA) degrees to make themselves more marketable. Management analysts typically work as consultants for large, third-party firms that offer their services to client companies.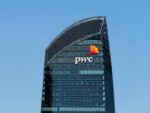 PwC Management Consulting
Learn how management analysts help adapt, improve, and evolve intricate systems with this free job simulation from PwC.
Avg. Time: 4 to 5 hours
Skills you'll build: Analysis, research, financial statements, prioritization, data collection (qualitative), communications, attention to detail, presentations, PowerPoint, Excel, basic modeling, strategic communications
Financial Analyst
Financial analysts perform in-depth analysis to find ways to increase profits and improve a company's efficiency. You typically need at least a bachelor's degree in finance or a similar field to be a financial analyst. However, some analysts hold advanced degrees to make themselves more marketable.
Explore the work financial analysts do with New York Jobs CEO Council's Financial Analyst Job Simulation.
The job title financial analyst encompasses a few different specific roles, including:
JPMorgan Quantitative Research
Build in-demand quantitative research skills with JPMorgan's free job simulation.
Avg. Time: 6 to 7 hours
Skills you'll build: Programming, data analysis, Python, derivatives, critical thinking, statistics, credit, dynamic programming
Actuary
Actuaries are responsible for risk management — they use mathematics, statistics, and financial theories to research and review potential risks and help companies and individuals avoid them. A bachelor's degree in finance, economics, or a related field is the best way to get started toward a career in actuarial sciences.
An actuary's job is vital in the financial services and insurance industries because actuaries are experts at predicting what could go wrong and devising ways to avoid it.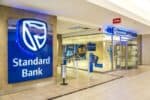 Standard Bank Actuarial
Experience a day in the life of an actuarial analyst with this free job simulation from Standard Bank.
Avg. Time: 3 to 4 hours
Skills you'll build: Actuarial techniques, judgement, Excel, critical thinking, presentations, PowerPoint, actuarial analysis, mathematical proficiency, analytical thinking
Economist
Economists analyze micro- and macroeconomic trends and apply them to policies for companies and government organizations. You typically need a master's degree in economics to work as an economist, though some companies and government entities prefer applicants with a Ph.D.
In business, an economist reviews and forecasts microeconomic trends, such as consumer demand or product sales. In government roles, economists inform public policy issues, perform in-depth research to predict future fiscal challenges, and help educate businesses and the public about potential economic changes.
Personal Finance Advisor
Personal finance advisers (PFAs) work with individuals and businesses to help them accomplish financial goals. PFAs need at least a bachelor's degree in finance, economics, or related fields. Some PFAs may also need to be registered with the U.S. Securities and Exchange Commission (SEC) if they buy or sell investment products for clients.
When working with individual or small-scale clients, like families or small businesses, PFAs often create monthly budgets to help their clients reach specific goals, such as retirement savings or college tuition. For larger-scale clients, like high-net-worth individuals and larger corporations, PFAs typically manage minute finances and perform a role similar to investment portfolio managers.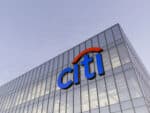 Citi Finance
Learn how finance professionals manage business KPIs, financial risks, and predict credit card sales with this free job simulation from Citi.
Avg. Time: 5 to 6 hours
Skills you'll build: Fact finding, data analysis, communication, presentations, Basel III regulation, judgment, commercial awareness
Financial Manager
Put simply, financial managers manage an organization's finances. They are responsible for a company's financial health and must analyze financial metrics to create long-term plans to ensure the business meets its goals.
You typically need at least a bachelor's degree in finance, economics, accounting, or a related field to get into financial management, but this isn't an entry-level role. Most financial managers have several years of experience in the industry and may hold advanced degrees.
Ultimately, the title financial manager is very broad and includes a variety of specific roles such as:
Chief financial officers (CFOs)
Accounting manager
Bank or branch manager
Accounts receivable manager
Controller or comptroller
Treasurer
Find your career fit
Discover the right career path for you with a free Forage job simulation.
Entry-Level Jobs for Finance Majors
The finance industry offers many points of entry for recent college graduates or even those still pursuing an undergraduate degree. Some of the best entry-level jobs for finance majors or those interested in a career in finance include:
Bank teller
Real estate agent
We asked students who got hired at JPMorgan, Bank of America, Wayfair, and Walmart to share their top tips on what actually works to get a finance or software engineering internship:
Highest Paying Jobs for Finance Majors
Finance majors have a breadth of options when it comes to high-paying roles. After all, the median annual salary for business and financial occupations is $76,850 — significantly higher than the national average of $46,310!
The best-paying finance careers include financial managers, chief financial officers, and other advanced roles. However, even relatively entry-level finance positions like loan officers and accountants often have excellent salaries.
Check out the full list of 15+ best-paying jobs in finance.
Top Skills for Finance Major Careers
A finance degree equips you with a range of transferable skills, such as analytical thinking and communication. Studying finance allows you to improve both hard and soft skills because finance is one part theory and one part application — you gain quantitative research and analysis skills while learning how economic theories can affect real-world situations.
Some vital hard skills a degree in finance can give you include: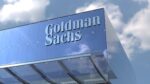 Goldman Sachs Excel Skills for Business
Gain the Excel skills professionals in business & finance use every day. Whether you're a new to spreadsheets, or have years of experience, fast track your modelling skills with this free job simulation from Goldman Sachs today.
Avg. Time: 3 to 4 hours
Skills you'll build: Microsoft Excel, cell basics, formatting, comments and naming, assumptions, financial forecasting, income statement, cash flow modelling, charting
It's important to remember that finance is a collaborative field. Most jobs for finance majors involve working with clients and colleagues to solve meaningful problems. Crucial soft skills that finance majors should focus on fostering include:
Communication
Organization
Analytical thinking
Curious what other careers are out there? Check out the top jobs for other majors:
Image credit: Canva