Commercial law is an area of legal study and practice that deals with conflicts related to selling and purchasing goods, products, and services. In commercial law, lawyers and legal professionals can specialize in niche areas, like intellectual property law or consumer protection. Careers in commercial law often involve intense legal research and require strong attention to detail.
Commercial Law Definition
Commercial law is often called by different names: business law, trade law, or mercantile law. Ultimately, commercial law covers all people and businesses who buy, sell, trade, or merchandise products, goods, and services.
While some legal practices focus primarily on public law (laws that apply to the general population) or private law (laws designed for specific groups, businesses, or industries), commercial law touches both:
Public commercial law handles interstate commerce and consumer protections.
Private commercial law deals with merger or acquisition contracts between businesses and the transfer of securities (stocks and bonds) between private entities.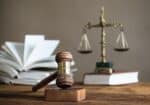 Orrick Commercial Law
Explore a commercial law career serving global technology & innovation, energy & infrastructure and finance companies with this free job simulation from Orrick.
Avg. Time: 5 to 6 hours
Skills you'll build: Due diligence, client management, employment law, agency and partnership, administrative law, securities, patents, intellectual property, statutory interpretation, legal writing, legal research
Areas of Commercial Law
Covering every area of trade and commerce means commercial law is a vast field. Some main focuses and specializations within the field include:
Business law
Banking and finance law
Commercial contract law
Consumer protection law
Intellectual property law
Competition law
"Most sectors that drive our economic engine, such as manufacturing, tech, finance, hospitality, entertainment, and more, need sophisticated commercial law advice," says Min Hwan Ahn, attorney and founder of the immigration services company EZ485.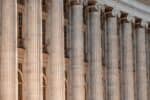 White and Case US Trade Law
See what it's like to be a junior associate working in international trade and customs with this free job simulation from White and Case.
Avg. Time: 10 to 15 hours
Skills you'll build: Legal analysis, email drafting, legal research, fact gathering, written legal advocacy, memorandum drafting, understanding clients' needs
Careers in Commercial Law
The primary profession within commercial law is a commercial lawyer or attorney. However, beyond specializations, even being a lawyer can have different aspects:
"You can be a private practitioner, an in-house counsel, a government attorney, or even an academic," says Ahn.
Private practitioners work for private law firms, practicing private law.
In-house counsel work for a specific business, like a bank or technology company, providing legal advice and oversight on matters exclusive to that business.
Government attorneys work for government institutions and often act as legal representatives for states or districts in disputes between businesses and regions (like a city suing a business for pollution or a business suing a state for unfair regulatory practices).
Academic lawyers teach and study law.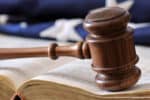 Jones Day Commercial Law
Learn fundamental commercial law skills in this free job simulation from Jones Day.
Avg. Time: 6 to 7 hours
Skills you'll build: Drafting, commercial awareness, attention to detail, legal analysis, client awareness, working effectively, legal drafting, legal research, email drafting
What Do Commercial Lawyers Do?
Commercial lawyers use research and reasoning to help clients through complex legal situations. Some examples of the types of conflicts a commercial lawyer may handle include:
Contract disputes: One party doesn't hold up their end of an agreement or breaches the terms of their contract.
Intellectual property conflicts: One entity used another's copyrighted content without approval.
Product liability issues: A product causes damage to a consumer, like if a flaw in a vehicle part injures someone who bought the vehicle.
Employment law regulations: Instances where an employer wrongfully terminates or discriminates against an employee.
Assistance with mergers and acquisitions (M&A): Performing due diligence and reviewing the terms of the property transfer or merger with both parties to ensure regulatory compliance.
Banking or finance issues: Helping wronged consumers during instances of financial fraud or predatory lending practices.
Competition regulation: Mediating issues involving monopolies or price-fixing.
A commercial lawyer can resolve these types of disputes using methods like:
Mediation, where the opposing parties sit down to discuss the issues and work out an agreement
Litigation, where disagreements are brought into a court of law
Arbitration, where a neutral third party (an arbitrator) reviews the details of the disagreement and determines the ruling as a judge might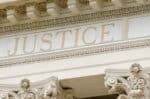 Latham and Watkins Intellectual Property Litigation
Practice advising clients on how to approach patent litigation with this free job simulation from Latham and Watkins.
Avg. Time: 3 to 4 hours
Skills you'll build: Patents, patent specifications, patent claims, patent drawings, patent disputes, patent jurisdiction, patent prosecution, patent litigation
Other Careers in Commercial Law
You don't need to become a lawyer to work in commercial law. Other careers in the industry include:
Paralegal and Legal Assistant
A paralegal or legal assistant helps lawyers get ready for trials or meetings by performing research, communicating with clients and other professionals, and drafting certain legal documents, like court filings and appeals.
While a paralegal cannot legally represent clients, provide legal advice, or practice law in any capacity, they are pivotal in ensuring law firms can operate efficiently and lawyers can effectively service clients.
Electronic Discovery Specialist
Often called e-discovery specialists, these legal professionals perform in-depth research using technology like social media, online archives, and more. E-discovery specialists also draft documents and analyze the information they find to help attorneys build stronger cases.
Working in Business or Finance
One way to experience the legal issues involved in commercial law is by working in the finance or business field. In these roles, you'd create the circumstances that commercial lawyers investigate, litigate, and advise.
For instance, you can work as an investment banker and source a merger or acquisition deal, which a legal expert will need to help facilitate by performing due diligence, drafting contracts, and ensuring compliance with regulations.
Find your career fit
Discover if law is the right career path for you with a free Forage law job simulation.
How to Get Into Commercial Law
Education
To become a commercial lawyer, you must complete law school and pass the bar exam.
"Any major can apply to law school, though business, economics, or political science could be particularly relevant," says Ahn.
These areas of study can give you an excellent foundation of knowledge in how business and economics work.
However, for other careers in commercial law, you don't need to go through law school. In fact, paralegals generally only need an associate degree, while e-discovery specialists usually need a bachelor's. Both careers can benefit from taking business and pre-law courses, though.
Paralegals typically need to enroll in a paralegal program and pass the accompanying exam after completing an associate or bachelor's degree.
E-discovery specialists often come from information technology (IT) or computer science backgrounds and can seek certifications to help prove their legal research skills.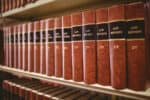 Allens Introduction to Commercial Law
From identifying client issues with the M&A team to assisting in pro-bono work with a not-for-profit organisation, experience the day-to-day of a commercial lawyer with this free job simulation from Allens.
Avg. Time: 3 to 4 hours
Skills you'll build: Identifying relevant issues, critical listening, problem solving, analytical skills, identifying issues, attention to detail, writing and drafting
Skills
"Learn to love the details," Ahn says. "Commercial law often involves looking into the nuances in the language of contracts, regulations, and more."
Strong attention to detail is vital for any career in commercial law. Other crucial skills include:
Considering a law career? Explore other types of law:
Image credit: Canva