Companies, creative artists, and others who work in the entertainment industry — such as film, television, music, and publishing — use entertainment law services to protect their interests.
Entertainment law is a dynamic field with a broad scope of work for an entertainment lawyer — incorporating negotiating, protecting intellectual property, and advising and connecting clients.
Entertainment Law Definition and Types
So, what is entertainment law? This type of law practice is a subsection of intellectual property, dealing with individuals and companies in the entertainment industry. Legal issues related to trademarks, copyrights, and rights of publicity are at the core of the entertainment law practice.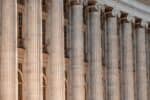 White & Case Intellectual Property
Explore what it's like to work with White & Case's global intellectual property group in this free job simulation.
Avg. Time: 9 hours
Skills you'll build: IP litigation, fact analysis, drafting client communications, litigation strategy, legal analysis
"Some practitioners focus on entertainment transactions (contractual matters), including licenses, grant of rights, and talent engagements," explains Francelina Perdomo, a partner in the New York offices of Gallet Dreyer & Berkey whose practice focuses on intellectual property and entertainment law, and litigation. "Other attorneys focus on litigation matters involving breach of contract, royalty collections, copyright and trademark infringement, and unauthorized use of an artist's name and likeness."
One unique facet of entertainment law as a practice area is that it's defined by industry rather than legal practice.
"In most practice areas, an 'employment attorney' works with management or labor in any industry with respect to employment issues," explains Sekou Campbell, a partner in the Philadelphia offices of Culhane Meadows whose practice includes entertainment and media law, intellectual property, and startups. "An 'entertainment attorney' works on a variety of practices within entertainment."
Those practices include labor and employment law, technology law, corporate and finance, dispute resolution, and intellectual property law. They may also include tax, trust and estates, family law, and even criminal law.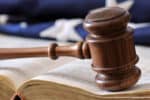 Mayer Brown Introduction to Litigation
Learn about hearsay, gathering evidence, cross-examining, and presenting closing arguments.
Avg. Time: 1-2 hours
Skills you'll build: Critical thinking, communication, attention to detail, evidence law, fact analysis, legal research
While entertainment law encompasses multiple areas of law, most matters arise from activities involving:
Music
Television
Film
Multimedia
Advertising
Social media influencers
Printed media
Theater
Celebrities
Sports
Technology
Visual arts and design
Video games as live events
Careers in Entertainment Law
With so many types of entertainment law to choose from, the work can be quite varied. Perdomo notes that an entertainment lawyer can work as in-house counsel for entertainment-related companies and as law firms' paralegals, associates, and partners. Law professionals with an arts background can even transition into roles as music publishing executives, licensing agents, and production counsel.
Careers in this field of law tend to be diverse. Campbell explains that, unlike other practice areas where lawyers primarily work with one group, an entertainment lawyer represents both artists and companies that hire artists in an array of fields.
"Just as artists often become functionaries within a larger company, lawyers can go from representing artists to representing entertainment companies," says Campbell. "In either role, though, lawyers advise clients on how to best protect their various interests."
Entertainment lawyers are, in one sense, highly specialized, as they are focused on only a handful of industries. But they're also generalists because they intersect with so many different legal practice areas.
"Entertainment law is a 'hub' practice, where many different social and hard legal skills are necessary to be successful," explains Campbell. "Most businesses, even B2B businesses, have some aspect of their operations that benefits from the entertainment industry."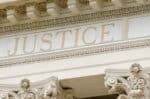 Latham & Watkins Intellectual Property Law
Explore the world of intellectual property litigation at Latham & Watkins in this free Forage job simulation.
Avg. Time: 5 to 5.5 hours
Skills you'll build: Patent claims, patent drawings, prior art search, local patent rules
Is Entertainment Law a Good Career?
Entertainment lawyers are in high demand for a number of reasons — including the sheer volume of entertainment industry information and data that needs protecting.
"There has been an increasing demand for entertainment lawyers due to the tsunami of demand for content across all kinds of media entertainment communication and advertising companies," says Daniel J. Coplan, an entertainment attorney with 36 years of experience in California.
Another reason so many companies and creatives need an entertainment lawyer is emerging technologies and constant changes in how people access content, events, and live entertainment.
Entertainment and sports lawyer/business counsel Ivan Parron explains that as society becomes more virtual, the entertainment industry continues to evolve and grow. "With artificial intelligence and Web3.0 emerging, new areas of entertainment law are developing in areas of the metaverse, NFTs, DeFi, and cryptocurrency as we are creating new and innovative ways to finance, consume, and experience entertainment."
However, while an entertainment lawyer utilizes a collaborative creative process, it's important to remember that working on the legal side of entertainment is not entertainment. "The lawyer's role is to facilitate the creation of artwork, not create the work itself," Campbell says.
>>MORE: Build skills with Clyde & Co's Law and Professional Development Virtual Experience Program.
Entertainment Law Firms
If you're looking to specialize in entertainment law, according to Coplan, most large firms have intellectual property and entertainment departments.
And while many entertainment law firms exist across the country, several top law firms also offer sports and entertainment law services as part of their interdisciplinary legal services. "Depending on the location, there are numerous boutique firms that practice solely in the entertainment and intellectual property area," Coplan says.
How to Get Into Entertainment Law
Beyond going to law school, if your goal is working in entertainment law as an entertainment lawyer, these tips can help you focus your career planning.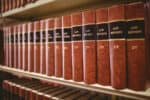 Winston & Strawn LLP Law School Experience Prep Course
Learn how to succeed in law school, including how to write a law school outline and read and analyze a legal case.
Avg. Time: 6-7 hours
Skills you'll build: Case dissection, writing analysis, critical thinking, exam preparation, legal analysis
Follow Your Passion
Most entertainment lawyers have a creative background that has led them to their career, be it as a musician, an artist, or a filmmaker, explains Parron. Yet he notes that entertainment law, by its very nature, requires a lawyer to be "entrepreneurial" and "business-minded" almost more than any other area of law.
"Entertainment law is a career of passion," he says. "The dynamics are different than in other areas of law, and there is definitely a learning curve with the business side of each particular silo of the business. But if this industry is what you enjoy, there is nothing more fulfilling."
According to Campbell, getting into entertainment law is similar in some ways to getting into entertainment. Candidates must have hard skills but also the ability to "connect with the passions, intentions, goodwill, and interests of artists and those with whom they surround themselves."
Gain Industry Experience
In addition to having a passion for the industry, it's important to develop your skills by focusing on intellectual property transactions and litigation and gaining industry experience.
Perdomo notes that internships, when paired with a solid academic background, are the perfect way to gain industry experience and determine if working in this sector of law is the right fit for you. "Most companies and firms offer summer internships, which can significantly increase your future desirability as a permanent candidate," she notes.
Develop Expertise
Campbell adds that becoming an expert in a particular niche can help. "For anyone just starting out, knowledge about the Metaverse and Web 3.0 seems invaluable," he says. "Being in an area that is new puts newer practitioners on far more equal footing as compared to older, more traditional relationships."
Campbell concludes that because entertainment is such a dynamic industry, everyone in entertainment law, like in entertainment, has a shot at being great.
Ready to discover which type of law practice is ideal for your career path? Check out Forage's law jaw simulations.
Image credit: alebloshka / Depositphotos.com