Have you ever wondered who handles all the contracts and copyrights for those working in music, TV, film, theater, and publishing? Entertainment law firms and attorneys represent and protect the interests of both companies and creatives in the entertainment industry.
If you're interested in working in entertainment law, applying to one of the top industry firms can help you fast-track your career. Based on rankings from Vault and U.S. News & World Report, we've compiled a list of the best entertainment law firms in the U.S., listed alphabetically.
Top 10 Entertainment Law Firms
1. Cowan, DeBaets, Abrahams & Sheppard LLP
As a 50% women-owned boutique law firm, Cowan, DeBaets, Abrahams and Sheppard has been dedicated to providing legal counsel to entertainment, media, and arts clients for more than 25 years. In addition to managing clients' trademark portfolios, the firm handles media and digital rights disputes and counsels on trademark, copyright, blockchain, NFTs, and intellectual property rights issues.
Clients include well-known companies and individuals in television, motion pictures, book publishing, the visual arts, theater, and dance.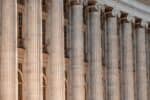 White & Case Intellectual Property
Develop real-world skills and learn what it's like to work on a global intellectual property team in this free job simulation.
Avg. Time: 11.5-13.5 hours
Skills you'll build: Knowledge of IP, fact analysis, legal analysis, litigation strategy, client communications, oral argument
2. Davis Wright Tremaine LLP
With more than 580 attorneys across eight domestic offices, David Wright Tremaine boasts a highly reputable entertainment division and First Amendment litigation expertise, with clients that include Apple, Spotify, Netflix, and Paramount. Successfully representing big names like Showtime, J.D. Salinger, and Michael Moore, Davis Wright Tremaine is an entertainment law leader with five partners recognized as "the best of the best in trademark practice" by World Trademark Review (WTR).
Firm awards include Chambers' national leader in First Amendment litigation, Freedom of the Press award, Law360's Practice Group of the Year in Media and Entertainment, and Seramount's Best Law Firms for Women.
3. Frankfurt, Kurnit, Klein & Selz PC
Founded in 1977 to serve New York City's entertainment and arts sector, Frankfurt, Kurnit, Klein & Selz now has nearly 100 attorneys and offices in Los Angeles and New York. The firm has represented clients such as Robert Redford, Al Pacino, Agatha Christie, and Robert DeNiro. Although a full-service law firm, Frankfurt Kurnit focuses on media, entertainment, and advertising.
Services for entertainment clients include crowdfunding advising, intellectual property protection, compensation package negotiations, wealth management, and personal representation.
4. Greenberg Traurig, LLP
Started as a real estate law firm in 1967, Greenberg Traurig now has 2,500 attorneys spread across the U.S., Latin America, Europe, the Middle East, and Asia. Well-known for its media and entertainment law division, the firm represents talent-side and industry-side clients in a variety of entertainment sectors, including motion picture, music, television, digital media, publishing, and virtual reality.
In addition to its significant entertainment expertise, Greenberg Traurig is also recognized for its diversity, innovation, pro bono work, and philanthropic giving. As an employer, the firm offers lawyers the option to choose a practice group attorney career path instead of the traditional partnership track.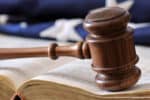 Winston & Strawn Law School Experience Prep Course
Learn how to succeed in law school, including preparing for law school exams, making constitutional arguments, analyzing a legal case, and writing a law school outline.
Avg. Time: 6-7 hours
Skills you'll build: Writing analysis, case dissection, critical thinking, exam preparation, legal analysis, law application
5. Grubman Shire Meiselas & Sacks PC
Founded in 1974, Grubman Shire Meiselas & Sacks is a prominent New York City-based entertainment and media law firm. The transactional law firm is one of the premier entertainment law firms in the country and advises big-name clients — like Madonna, Lady Gaga, and Elton John — working in film, television, music, fashion, books, theater, and more.
Grubman ranks as a top entertainment law firm for music, motion pictures, and television.
6. Latham & Watkins LLP
With over 3,000 attorneys worldwide, Latham & Watkins is one of the world's largest law firms, with more than 60 expert capabilities, including entertainment and media. Latham advises entertainment clients and companies on various legal matters, including content licensing, digital media agreements, trademark and intellectual property, and joint ventures.
As an employer, Latham has been named one of the Best Places to Work for LGBTQ Equality and received a 100% score in the Human Rights Campaign's Corporate Equality Index 2022.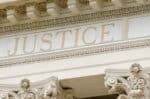 Latham & Watkins Intellectual Property Litigation
Explore the world of intellectual property litigation at Latham & Watkins with this free Forage job simulation.
Avg. Time: 5 to 5.5 hours
Skills you'll build: Patent claims, patent jurisdiction, prior art search, federal rules of civil procedure
>>MORE: See all Latham & Watkins' Virtual Experience Programs.
7. Loeb & Loeb LLP
Named the 2022 Law Firm of the Year in Entertainment Law — Music by U.S. News & World Report, Loeb & Loeb is a multiservice law firm with more than 450 lawyers in eight offices in the U.S. and Asia.
The firm's large interdisciplinary team of attorneys enables it to provide a variety of legal services to the entertainment industry, with big-name clients like Oprah Winfrey and Carrie Underwood and relationships with Hollywood's major studios — including DreamWorks, Paramount Pictures, and MGM Studios.
8. Manatt, Phelps & Phillips LLP
Manatt, Phelps & Phillips is U.S. News & World Report's winner of the 2022 Law Firm of the Year in Entertainment Law — Motion Pictures & Television and is an entertainment law industry pioneer that aims to help clients navigate the ever-changing entertainment market.
From endorsement opportunities and tour contracts to intellectual property protection and influencer agreements, Mannat provides a wide range of services to some of the world's biggest entertainment players. Clients include Heidi Klum, Dr. Phil, The Eagles, and Tracy Chapman.
9. O'Melveny & Myers LLP
Founded in 1885 in Los Angeles, O'Melveny handles complex and high-profile entertainment and media transactions and disputes. With expertise in intellectual property, First Amendment issues, and contracts, the firm helps performers and other players in music, film and television, video games, and more navigate various entertainment-related legal matters.
Some of O'Meveny's clients include LiveNation, NBCUniversal, Starz Entertainment, and Warner Bros.
10. Proskauer Rose LLP
Vault's 2023 winner of Best Law Firm for Media, Entertainment & Sports, Proskauer Rose is primarily known as a sports law powerhouse, counting all the major sports leagues as clients. However, the firm has also developed a reputation as the go-to firm for labor and employment and copyright issues in the entertainment industry.
Focusing on the motion picture and music industries, Proskauer works with clients to resolve disputes related to publishing, recording, licensing contracts, trademark rights, discrimination, and breach of contract.
Find your career fit
Discover and experience various legal career paths with a free Forage law job simulation.
Methodology
To create this top entertainment law firms list, we analyzed rankings from Vault's Best Law Firms by Practice Area and U.S. News & World Report's Best Law Firms. To determine law firm rankings, Vault surveyed more than 20,000 associates and asked them to vote for up to three firms they considered strongest in entertainment law (associates could not vote for their own firm). In addition, U.S. News & World Report collected submissions and analyzed data — including law firm and client surveys and lawyer ballots — from firms with at least one attorney recognized as a Best Lawyer.
Ready to learn more about the legal career path? Explore other types of law careers:
Image credit: Pavel Danilyuk / Pexels.com