Netflix is a global streaming service based out of Silicon Valley in California. While many competitors have sprung up over the years, Netflix manages to hold the title as one of the most popular streaming services, with over 200 million subscribers worldwide. Whether you love the platform's content or not, working at Netflix can be a lucrative experience and the company offers internships and entry-level positions across several disciplines, including software engineering, marketing, and finance. 
But what is it like working at Netflix? In this guide, we'll go over the ins and outs of working for this tech giant.
What Is Netflix?
Netflix is an on-demand video streaming service founded in 1997 by Marc Randolph and Reed Hastings. Originally, Netflix sold and rented DVDs by mail. However, it has since grown into a film and television production company, video game publisher, and the most-subscribed streaming service. 
Headquartered in Los Gatos, California, Netflix operates international offices in 25 countries, including Mexico, India, and Japan, with subscribers in more than 190 countries. 
Starting with Netflix's first original produced show in 2011 (House of Cards), the platform's library exploded with Netflix Originals. As of August 2022, 50% of the streaming library in the U.S. was original content. Netflix's foray into gaming has also expanded since it began in 2021, with Netflix now having more than 50 mobile games available to subscribers. 
Netflix Internships and New Grad Opportunities
Intern Program
Netflix offers summer internship opportunities across various teams and functions, from software engineering to studio operations. These internships are full-time, paid roles that last around 12 weeks on average. During the 12-week program, interns tackle real business projects while developing their career skills. 
Applications for Netflix internships open in the late summer and last until the end of March. Applicants can expect a number of assessments and interview rounds, and Netflix reviews and accepts applications on a rolling basis.
Typically, you must be pursuing a degree that aligns with the team you're applying for. For instance, Netflix interns on the machine learning team must be in the process of gaining a STEM degree. While most of Netflix's internships are designed for students in bachelor's degree programs, some internships may be available for those pursuing master's and doctoral degrees.
>>MORE: Learn where, when, and how to apply for internships.
New Grad Program
Recent grads can apply for entry-level positions specifically designed for new grads. Netflix offers new grad programs across various business functions in the U.S., including creative production and engineering. These are paid, full-time positions that generally last a year. During the program, new grads can expand their networks, build professional skills, and participate in professional development sessions. 
Applications for Netflix's new grad programs usually open in August and September, with applications reviewed and accepted on a rolling basis. Applicants can expect take-home assessments and several rounds of interviews before getting a final decision.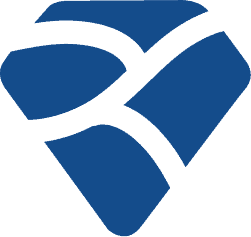 Forage Find
Networking with a recruiter greatly improves your chances of landing an internship! Attending on-campus events, virtual events, and connecting with recruiters on LinkedIn can help you form a connection with the company and make your application stand out!
Netflix Pathways Bootcamp
Netflix's Pathways Bootcamp is an online, part-time, 12-week programming and career readiness program geared toward students from historically underrepresented communities. Throughout the program, students learn core skills in Java, back-end software development, SQL, and cybersecurity. Students also receive mentoring from Netflix employees, technical interview coaching, and portfolio reviews. The bootcamp is free and is created in partnership with edX. 
Eligibility requirements for the Pathways Bootcamp include:
Rising senior
Close to completing a BA, BS, or master's program
Must be located in the U.S.
Students should expect to commit 15 to 20 hours per week to the course, and mandatory, live, online classes are held Mondays, Tuesdays, and Thursdays from 5:30 pm to 8:30 pm EST. Some students may be considered for full-time software engineering roles at Netflix after completing the program.
>>MORE: Interested in exploring other bootcamp opportunities? Check out our picks for the best free coding bootcamps of 2023.
Netflix Careers and Salaries
Netflix employs around 12,800 employees across five core teams: products and technology, content, corporate functions, marketing and publicity, and games. We've pulled together some common job titles on these teams with salary estimates from Glassdoor. Salary ranges are representative of U.S.-based positions for employees with less than one year of experience in that role. 
Products and Technology
The products and technology team at Netflix handles a broad range of responsibilities, including data engineering, reviewing consumer insights, product management, and the core streaming product. Some roles and estimated salaries on this team are: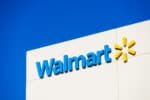 Walmart Advanced Software Engineering
Explore a career in software engineering and learn in-demand skills with Walmart's free job simulation.
Avg. Time: 3.5 to 4 hours
Skills you'll build: Java, data structures, optimization, UML, SQL, relational database design, Python, data munging
Content
Netflix's content team handles written and video content, management and legal oversight of content, and animation and visual effects (VFX) processes. The types of roles on this team and their estimated salaries include:
Production assistant: $42,000 – $65,000
Video editor: $50,000 – $84,000
Creative assistant: $47,000 – $70,000
Corporate Functions
Corporate functions at Netflix include customer support, legal, financial planning, and business strategy roles. Common positions and salary estimates in corporate functions are:
Customer service representative: $34,000 – $46,000
Executive assistant: $56,000 – $84,000
Recruiter: $82,000 – $133,000
Marketing and Publicity
The marketing and publicity department at Netflix is responsible for promoting both the company and its content, so responsibilities primarily involve publicity, global marketing, partner marketing, and editorial publishing. Some roles on Netflix's marketing and publicity team include:
Analyst: $64,000 – $106,000
Marketing manager: $81,000 – $133,000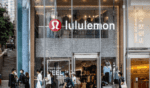 Lululemon Omnichannel Marketing
Learn what working in marketing is all about with Lululemon's free job simulation.
Avg. Time: 4 hours
Skills you'll build: Creative thinking, project management, analytical thinking, communication, market research, user research, product development
Games
Netflix's games team is its newest function. Over the past few years, Netflix has acquired several small, independent game design studios, including Night School Studio and Spry Fox. Estimating salaries and positions for Netflix's games function is complicated since some of these studios are subsidiaries of Netflix, while others have been wholly integrated into Netflix's system. In general, careers in video game design and development (and estimated salaries for roles across the U.S.) include:
Game developer: $83,700
Video game designer: $121,900
Game programmer: $85,300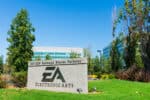 Electronic Arts Software Engineering
Explore the world of game design and build skills that will get you hired with this free job simulation from EA.
Avg. Time: 4 to 6 hours
Skills you'll build: Communication, feature design, object-oriented design, code analysis, data structures, game engine technology
Netflix Benefits
Netflix's benefits package is called its "Work Life Philosophy," which supports employees' personal, financial, and work-location needs. While benefits may differ depending on the country and role, the benefits package generally includes:
Flexible parental leave
A freely-structured paid-leave system for salaried employees
Fertility, surrogacy, and adoption support services
Mental health support programs, including free counseling and coaching
Medical benefits, ranging from full coverage plans through Netflix to monthly stipends to purchase individual coverage
An optional stock option program
Compensation increases that are determined by market changes (if the market demand for your job title increases, your pay usually increases, too)
Donations to charitable donations — matching up to $20,000
Rideshare services
Relocation benefits
Employee Reviews of Benefits
Employee reviews on Comparably rate the perks and benefits at Netflix an A+ or 88 out of 100, and 88% of employees surveyed report being satisfied with their benefits. On Glassdoor, Netflix's benefits have a 4.4 out of 5 rating, with reviewers noting excellent health insurance coverage, generous paid leave, and offices stocked with various snacks available to employees. 
Additionally, reviews on Indeed highlight flexible work hours, high-quality insurance plan offerings, and enjoyable office spaces, giving Netflix a score of 4.0 out of 5 for benefits and compensation. 
Find your career fit
Discover the right career path for you with a free Forage job simulation.
Netflix Culture
The crux of Netflix's culture revolves around its belief in "people over process." To accomplish this, Netflix believes in allowing employees to be part of decision-making processes, sharing information broadly, communicating candidly, keeping only highly effective employees, and avoiding rules. 
Netflix's people-first approach is designed to attract and retain employees referred to as a dream team. The main values of the company and what it looks for in its employees include:
Judgment: Making thoughtful decisions based on data and long-term impact
Selflessness: Putting what's best for the company above all else and helping colleagues improve and succeed
Courage: Taking risks, speaking directly and candidly, and being open to giving and receiving feedback
Communication: Communicating in a calm, coherent, and adaptive way to ensure everyone is on the same page
Inclusion: Building and maintaining a diverse, welcoming, and respectful environment
Integrity: Acting consistently and openly
Passion: Striving for success for the company, yourself, and your colleagues
Innovation: Staying flexible and open to new and impactful ideas
Curiosity: Seeking to learn, find patterns, and understand perspectives and information
As its benefits package and core beliefs suggest, Netflix is big on flexibility. Employees at Netflix have a balance of freedom and responsibility — while there are no limits to how much time off a person can take or how many hours they work every week, goals are defined and must be met.
Netflix also focuses on diversity and inclusion across both employees and leadership teams. Through employee resource groups (ERGs), the company fosters a culture of belonging and inclusion. Netflix has ERGs for immigrant employees, people with disabilities, veterans, LGBTQ+, and more. Additionally, the company routinely reviews pay to ensure that employees are paid equitably regardless of gender, age, or background. 
>>MORE: Learn how to tell if a company values diversity, equity, and inclusion.
Environmental Sustainability
Like many major companies, Netflix has a massive carbon footprint — producing films and TV uses a lot of energy and resources, and the technology to sustain on-demand streaming across the globe has a major impact on the environment. To limit its negative effects, Netflix has created climate and sustainability initiatives, with the primary goal of cutting its carbon emissions in half by 2030. 
Additionally, Netflix uses its streaming platform to give voice to stories that help audiences understand the severity of climate issues and highlight sustainability. The library features a collection of films, TV shows, and documentaries designed to educate and inspire action around climate change.
Employee Reviews of Netflix's Culture
According to Culture 500's analysis, employee reviews often note that they feel well-equipped to execute their jobs and meet goals and that there is accountability for results. However, responses suggest that employees don't feel positive about the company's and their colleagues' integrity and that the customer isn't consistently put at the center of the company's goals. 
On Comparably, Netflix's culture has a 4.6 out of 5 rating, and the CEO, Ted Sarandos, is also well-rated with an 80 out of 100 satisfaction score. Happiness, diversity, and compensation also have excellent ratings from employees. Some insights about the day-to-day culture at Netflix, according to respondents on Comparably, include:
Employees report working an average of 9.4 hours per day, but 90% say they are happy with their work-life balance.
The work pace is extremely fast at Netflix, and employees report an average of 2 meetings per day.
Overall, 87% of reviewers call the environment at Netflix positive.
Reviews on Glassdoor rate Netflix's culture a 4.3 out of 5, with 85% saying they'd recommend working at Netflix to a friend. Additionally, 92% of Glassdoor respondents say they approve of the CEO. Reviews highlight that colleagues are enjoyable to work with, the flexible schedule allows people to do their best work, and the benefits package is especially great for families. However, negative reviews note long working hours, frustrations with management, and a lack of job security.
Netflix vs. Other Top Companies
Netflix is a member of the FAANG group of tech companies — Facebook (now Meta), Apple, Amazon, Netflix, and Google (now Alphabet). These companies are some of the largest tech companies in the world and have a strong base in the Silicon Valley area of California. We've compared each company based on overall employee ratings on Glassdoor, Comparably, and Indeed.
| | Glassdoor | Comparably | Indeed |
| --- | --- | --- | --- |
| Meta (Facebook) | 3.9 out of 5 | 4.6 out of 5 | 4.1 out of 5 |
| Apple | 4.2 out of 5 | 4.2 out of 5 | 4.1 out of 5 |
| Amazon | 3.8 out of 5 | 4.3 out of 5 | 3.5 out of 5 |
| Netflix | 4.3 out of 5 | 4.6 out of 5 | 3.9 out of 5 |
| Alphabet (Google) | 4.4 out of 5 | 4.7 out of 5 | 4.3 out of 5 |
Interviewing With Netflix
Netflix's interview process seeks to find candidates capable of handling the work and who align well with the company's culture. On Glassdoor, 47% of reviewers rate the experience as positive, while 30% say it was a negative experience. Overall, interviews with Netflix are rated 3.0 out of 5 for difficulty.
Most interviews resulted from online applications, though 25% came from recruitment efforts. Reviewers on Comparably highlight quick response times from interviewers, a transparent process, and that the interviews gave a great insight into the company's culture.
Internship and New Grad Interview Process
Throughout the interview process, interviewers seek candidates with technical, role-specific, and behavioral skills who fit into the company's culture. While interviews may differ depending on the role and location, the process typically follows these steps:
Submit your application.
Take an assessment that judges your skills.
Complete initial interviews. The number of interviews varies depending on the role and person.
Complete final interviews,
Receive a decision.
Luckily, Netflix gives some guidance on how applicants can prepare for and ace their interviews:
Make sure you understand the company's culture. You will be asked about this.
You should expect to explain any projects and experiences you've listed on your resume.
For those applying for technical roles, like software engineering, practice coding in your preferred language and ensure you're familiar with basic algorithms and data structures.
When responding to behavioral questions, remember to phrase your answers using the STAR method — Situation, Task, Action, Result. Using this approach allows you to give complete and concise answers. Describe the situation, explain what task or goals you needed to accomplish, and give details about the actions you took to resolve the situation and the outcomes of your actions.
Netflix also encourages candidates to ask questions. By asking questions, you can also determine if Netflix is a place you want to work! Additionally, explain your thinking to the interviewer when working through any problems during the interview process. Often, the interviewer cares less about you getting a correct answer and more about how you approach problem-solving.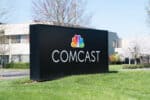 Comcast Unspoken Interview Fundamentals
Ace your next interview with help from Comcast's free job simulation.
Avg. Time: 2 to 3 hours
Skills you'll build: Personal story, self-reflection, identifying strengths, resume writing, communication, video interviewing
Bottom Line: What's It Like to Work at Netflix?
Netflix is a video streaming service founded in 1997 that offers original and externally-created content in more than 190 countries and 30 languages.
New grad and internship opportunities are available across the company, and applications typically open in the fall.
Netflix prides itself on avoiding rules, so paid time off and other benefits are relatively unstructured, and employees can use them at their discretion.
Netflix's reviews are comparable to other FAANG companies.
Most interviews with Netflix come from online applications, and the process involves multiple rounds of interviews and assessments.
See what working at other companies is like with our company guides!
Image credit: MichaelVi / Depositphotos.com