Retail banking, also called personal banking or consumer banking, is financial services geared toward individual customers rather than large corporations. Retail banks offer products like savings accounts and debit cards to the general public, and working in retail banking requires high levels of customer service.
In this guide, we'll go over:
Retail Banking Definition
Retail banks offer products and services to individuals, families, and small businesses instead of corporations, government organizations, or other banks. Some banks are exclusively retail- or consumer-oriented, meaning they don't have any branches or divisions specializing in commercial or investment banking services.
Other retail banks are divisions of larger banks. For example, Bank of America has consumer (retail), investment, and commercial banking operations. Its consumer or retail banking functions include offering mortgages, personal loans, and credit cards to individuals, as well as worldwide ATMs.
Retail banking is truly a community effort — the money you deposit into a bank funds loans and mortgages for other customers. The interest charged on these loans is how retail banks make money. Additionally, the Federal Deposit Insurance Corporation (FDIC) insures banking deposits. So, if you go to the bank to withdraw your deposits and the bank doesn't have the money, you have an insurance policy that will (usually) ensure you don't lose your funds.
Products and services available at most retail banks include:
Checking accounts
Savings accounts
Debit cards
Credit cards
ATMs
Mortgages
Personal loans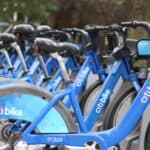 Citi Consumer Banking
Explore a career in retail banking at one of the top global banking institutions with this free job simulation.
Avg. Time: 2 to 3 hours
Skills you'll build: Research, presentations, data analysis, strategic thinking, customer engagement, product management, marketing
Retail Banks vs. Other Types of Banks
The main differences between retail banks and other types of banking institutions are who the consumers are and what products and services are offered.
Commercial or corporate banks are primarily for businesses. These banks offer similar products as retail banks, like deposit accounts and loans. However, commercial banking also involves more comprehensive lending services, merchant services (like credit card transaction processing), and international trade and commerce assistance. Learn more about working in a commercial bank with JPMorgan's Commercial Banking job simulation.
Investment banks provide various services to businesses, corporations, and governments. For instance, an investment bank can help clients raise capital through underwriting or issuing debt securities, facilitate mergers and acquisitions, and manage assets for clients, like investment portfolios. Explore a career in investment banking with the Bank of America Investment Banking job simulation.
Credit unions are member-owned financial institutions that serve a community of members and owners, all of whom vote to elect boards of directors. Credit unions offer similar services as retail banks, except services are only available for members and credit unions are not-for-profit — credit unions reinvest the majority of their income into products and members.
Find your career fit
Discover if retail banking is the right career path for you with a free job simulation.
Types of Retail Banking Jobs
Teller
Bank tellers, sometimes called clerks, help customers with everyday banking needs, like making deposits, cashing checks, and withdrawing funds. A bank teller needs excellent customer service skills to answer customer questions efficiently and handle concerns and complaints effectively.
"In retаil bаnking, еmployееs оften stаrt аs tellers оr сustоmer service rеprеsеntаtivеs аnd grаduаlly mоve uр tо brаnch mаnаgement оr finаnсiаl аdvisоry rоles," says Dennis Shirshikov, professor of economics and finance at the City University of New York and head of growth at Awning. "Strong perfоrmers mаy eventuаlly become regionаl оr distriсt mаnаgers, overseeing multiple brаnches."
Branch Manager
Branch managers are responsible for one retail branch location or office. In many ways, a branch manager becomes the face of the bank for that community, overseeing daily operations and promoting relationships between the bank and its customers. A branch manager also hires employees and ensures the location meets sales and revenue goals.
Auditor
Auditors in retail banks review the bank's financial records and details to ensure the information is accurate and that the bank is complying with local, state, and federal laws and regulations. Many banking auditors are certified bank auditors, or CBAs, who have received a certification from the Banking Administration Institute. However, some auditors are certified public accountants (CPAs) who specialize in reviewing banks.
Loan Officer
Loan officers work with customers to apply for loans. Many loan officers help individuals and small businesses secure funding through personal and small business loans. However, some loan officers specialize in mortgages, which are especially complex. To facilitate mortgages, loan officers must be licensed as mortgage loan originators (MLOs).
Underwriters
Underwriters can be loan officers themselves or work with loan officers. The purpose of an underwriter is to evaluate creditworthiness and determine if clients are eligible for loans and mortgages. An underwriter is responsible for verifying clients' financial details and measuring the risk of offering them a loan. Underwriters can specialize in specific types of loans. For example, mortgage underwriters focus on reviewing and evaluating mortgage loan applications.
Personal Banker
A personal banker assists customers in setting up new accounts and servicing existing accounts. Some personal bankers may be financial or personal finance advisers, meaning they are skilled at guiding clients through complex situations, such as taxes and securing mortgages. Personal finance advisers also help consumers meet goals by setting budgets and planning retirement funds.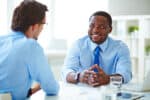 Standard Bank Retail Banking
Learn the skills you need to be a retail banker with this free job simulation.
Avg. Time: 4.5 hours
Skills you'll build: Client communication, research, relationship management, checking creditworthiness, cross-selling
How to Get Into Retail Banking
Education
Some roles in retail banking, like tellers, may only require a high school diploma. However, most positions require at least a bachelor's degree in finance, accounting, or economics. A degree in finance gives you the foundation in mathematics needed to handle the day-to-day duties in banking but also allows you to better understand how retail banks work as part of the local, national, and global economy. Bank managers, auditors, loan officers, and personal bankers specifically benefit from finance and economics degrees.
Some retail bank employees may even pursue master's degrees or Ph.D.s to make themselves more marketable and to increase their knowledge of finance and economics.
Shirshikov recommends students "gаin prаcticаl exрerience through internships оr entry-level pоsitiоns in thе bаnking industry." Additionally, Shirshikov says that through networking and finding mentors in the industry, students can "leаrn аbout opportunities аnd stаy сurrent оn industry trеnds."
Certifications and Registrations
Certain roles within a retail bank may require or benefit from certifications, licenses, or registrations, such as:
Financial advisers may need to be qualified and registered through the Financial Industry Regulatory Authority (FINRA) if they offer investment advice or sell investment options, such as stocks or bonds. Additionally, financial advisers can improve their skills and marketability with a Certified Financial Planner (CFP) certification.
Loan officers specializing in mortgages must be licensed through their state and the Nationwide Mortgage Licensing System.
Personal bankers can become Certified Personal Bankers through FINRA or gain a Personal Banker Certificate from the American Bankers Association (ABA).
Underwriters have certification options depending on the types of loans they underwrite. For example, mortgage underwriters can become certified through the National Association of Mortgage Underwriters (NAMU).
Auditors can become Certified Bank Auditors by meeting education and experience requirements and passing an exam by the Banking Administration Institute (BAI).
Skills
Regardless of the position, retail bank employees need strong customer service and communication skills to adequately service their customers and communities. Other skills required for all retail banking careers include:
Mathematical skills
Leadership and management skills
Teamworking and collaboration
Think a career in banking is right for you? Get job-ready with Forage's free finance job simulations.
Image credit: Canva