BCG, also known as Boston Consulting Group, is a huge global consulting firm that prides itself on helping leaders worldwide confront their biggest challenges. Working in a plethora of industries, BCG aims to help companies unlock their full potential and capitalize on opportunities.
Considering working at BCG but want more details on jobs, salaries, benefits, and more? In this guide, we cover:
>>MORE: Explore working in strategy consulting at BCG with Forage's virtual experience program.
What Is BCG?
Founded in 1963, BCG was a pioneer of business strategy, looking for ways to challenge the status quo in management consulting. Now, the company operates over 100 offices in more than 50 countries.
As one of the Big Three consulting companies, BCG competes alongside McKinsey & Company and Bain & Company as the world's most prestigious management consulting firms. Currently, BCG brings in $11 billion in annual revenue and employs about 25,000 people.
So, what does BCG do? Boston Consulting Group's purpose is "unlocking the potential of those who advance the world." Fundamentally, the company assists its clients in identifying areas for growth in their businesses and coming up with new perspectives and innovative solutions.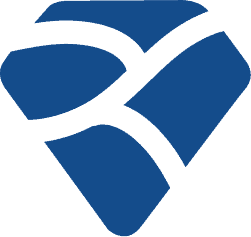 Forage Find
BCG is hiring now! Applications for its consulting and software engineer internships are open. You can apply for these positions on its careers page.
BCG Internship Opportunities
If you're a student just beginning the career exploration process and wondering if BCG is a good fit for you, the company gives undergraduates and current students the chance to jumpstart their careers with internship experiences.
BCG offers internships in the consulting and technology departments. Most internships last two to three months, although some may last for a year, depending on the specific role. Internship opportunities at BCG include:
Core consulting internships: Get a glimpse into what a consulting career at BCG is genuinely like working with real clients in its core consulting internship. This program is open to students pursuing degrees at the undergraduate, advanced, and MBA levels.
Digital and technology internships: If you're looking to explore technology consulting while also working on your engineering and analytical skills, check out the DigitalBCG, BCG GAMMA, and BCG Platinion internships. Opportunities include working with strategic design, cyber security, software engineering, data science, and more.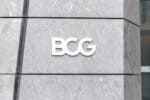 BCG Intro to Strategy Consulting
Build practical skills and get a true feel for what it's like to work at BCG with our free two-task job simulation.
Avg. Time: 2 hours
Skills you'll build: Critical thinking, creative thinking, brainstorming, problem-solving
BCG Jobs and Salaries
If you're looking into working at BCG, considering the various departments and potential career paths can help you find a job that's the right fit for your experience and goals. Here's what you can expect regarding average compensation on two of BCG's most prominent teams.
BCG Consulting Team
As the company's core, BCG's consulting team helps clients develop new business strategies and ideas. The typical consulting track begins at associate (with 0-3 years of experience), then moves to consultant, project leader, principal, and partner. However, outside of that path, there are many opportunities for people to move across functions and explore their passions in different business areas. According to Glassdoor, these are the average salary estimates for positions within the team:
Associates average about $131,000 a year.
Consultants average about $197,000 a year.
Principal consultants average about $250,600 a year.
BCG Product Management Team
BCG's product management team helps clients navigate the process of building a new product from idea creation and planning to launch. Compensation estimates on Glassdoor for positions on this team are:
Project leaders average about $162,300 a year.
Product managers average about $171,900 a year.
Senior product managers average about $219,200 a year.
Product management directors average about $230,300 a year.
BCG Benefits
When you start a career with BCG, you're signing on for some impressive perks and benefits. In fact, Vault ranked BCG as the #1 Consulting Firm for Benefits in 2022.
On average, BCG employees rate their benefits 4.8 out of 5 stars on Glassdoor. Although your position, location, and length of time with the company may impact your overall package, these are some general benefits you can expect as a full-time employee:
Parental benefits: In addition to parental leave, BCG offers adoption and fertility assistance for prospective parents at some of their offices. Certain locations also have backup childcare available.
Flexibility benefits: BCG offers employees hybrid and remote working options. They also allow employees flex time in between cases to refresh and reboot.
Alumni benefits: BCG's alumni network helps current and former employees network and connect. With over 250 former employees leading Fortune 500 companies, BCG's alumni events open doors for employees to advance professionally with career services, a global job board, and social media groups.
Other benefits: A career with BCG also includes employee resource groups, mental health and well-being services, and healthy food and drink options in offices. Some BCG office locations even offer employees tuition reimbursement and transportation benefits.
BCG Culture
Finding the right company culture fit is essential for a satisfying career. As per Comparably, BCG employees rate BCG's culture 4.8 out of 5 stars, an A+ rating. And in 2022, Glassdoor listed Boston Consulting Group on its Best Places to Work ranking.
According to BCG, the company values include integrity, diversity, respect for the individual, client-first, strategic perspective, partnership, social impact, and expanding the art of the possible.
MIT's Culture 500 examined employee reviews to see how they perceive the company's values. Here's what it discovered:
The most commonly positively discussed value was collaboration, which reflects how well the company's employees work together.
The most frequently reported negatively discussed quality was agility, which reflects how quickly BCG employees respond to market changes.
BCG Initiatives
Scores and rankings aside, the initiatives that companies allocate their time and resources to often reveal their true values and priorities. Here are some examples of BCG's initiatives:
Diversity, Equity, and Inclusion: BCG aims to play a significant role in addressing racial inequalities and has initiatives to back it up. Over the next five years, BCG has committed more than $100 million in pro bono talent to advance racial equity.
Sustainability: By 2030, BCG has committed to hitting net zero climate impact. Over the next decade, the company has pledged $400 million to help its clients advance action on climate change.
Social Impact: In 2021 alone, BCG dedicated $320 million to social impact initiatives. Overall, the company completed 1,300 social impact cases in 2021, compared to 900 the year before. Its employees are incredibly involved as well, with 1,600 employees supporting a social impact case.
BCG vs. Other Top Companies
| | | | | |
| --- | --- | --- | --- | --- |
| | BCG | Bain | Deloitte | McKinsey |
| Glassdoor Overall Score | 4.4 / 5 | 4.5 / 5 | 4.1 / 5 | 4.4 / 5 |
| Glassdoor Work/Life Balance | 3.2 / 5 | 3.4 / 5 | 3.3 / 5 | 3 / 5 |
| Comparably Overall Culture | 87 / 100 | 87 / 100 | 73 / 100 | 77 / 100 |
| Comparably Perks & Benefits | 94 / 100 | 89 / 100 | 75 / 100 | 85 / 100 |
How Does the BCG Interview Process Work?
BCG is a highly sought-after workplace, and there's often a lot of competition for available positions. Wondering how to get into BCG? Fortunately, knowing what the BCG interview process entails can help you prepare.
Interviews at BCG are either skills interviews or problem-solving interviews. The skills interviews are similar to traditional interviews used to assess candidates' experience and skills. Problem-solving interviews are for client-facing positions and include a case study that tests an applicant's business knowledge, technical expertise, numerical skills, and communication style. BCG provides numerous case interview preparation tips and examples for interviewees.
In addition to problem-solving and analytical skills, BCG is looking for candidates who can demonstrate the following traits:
Creative thinking
Drive
Integrity
Intellectual curiosity
Self-efficacy
According to Glassdoor, 52% of BCG interviewees submitted applications online, 24% applied through campus recruiting, and 11% of applicants went through employee referrals. Only 7% of applicants applied through recruiters and 1% applied in person.
As for the interview experience itself at BCG, 69% of interviewees reported a positive experience, and 12% reported a negative experience. In terms of difficulty, the overall average rating for interviews was 3.6 out of 5 stars (on a scale of 1 to 5, easiest to hardest).
Takeaways
BCG is a global consulting company focused on helping its clients reach their full potential and advance the world.
Potential career paths at BCG include consulting, product management, project management, tech, and more.
BCG employees report collaboration is the most frequently positively discussed value, while agility is the most commonly negatively discussed attribute.
52% of BCG interviewees submitted online applications, and 24% of interviewees came from campus recruiting.
Ready to explore career path options at other top companies? Check out Forage's in-depth company guides.
Image credit: mariakray / Depositphotos.com