Boston Consulting Group (BCG) internships allow college students to explore the varied careers available in consulting and build fundamental skills employers are looking for. As one of the top consulting firms in the U.S., BCG helps clients in practically every industry, so interns can gain experience in even niche interest areas.
In this guide, we'll go over the internships BCG offers and give you some tips to help you get an offer.
What Is a BCG Internship?
BCG winter and summer internships and other student programs are opportunities for students to explore careers at BCG and learn fundamental skills in a real-world setting. Interns network with their peers and BCG professionals while building interpersonal skills and consulting experience. Depending on the program, students may also participate in conferences and leadership sessions to better prepare them for a career after graduation.
Internships at BCG are paid, with an average annual base salary of around $110,000 in the U.S. prorated for the summer months. Interns also receive a comprehensive benefits package, including medical insurance, paid time off, and financial counseling.
The teams students can participate in at BCG include:
Interns at BCG rate their experience a 4.7 out of 5 on Glassdoor, with 98% of participants saying they would recommend interning at BCG to a friend. Positive reviews highlight the pay and benefits package afforded to interns, as well as talented and intelligent coworkers. Negative reviews note that there may be some poor communication at times, and the hours can be challenging.
Who Is Eligible for BCG Internships?
Eligibility requirements may vary by program and location, but interns generally need to be:
Authorized to work in the U.S.
Currently pursuing an undergraduate or master's degree in a relevant field
Prepared academically for the work by having relevant skills and a solid academic track record
While there's no official GPA requirement for a BCG internship, some sources suggest GPAs of at least 3.6 are most competitive. However, other factors are also considered, including SAT and ACT scores and academic performance in relevant coursework.
Additionally, having relevant hard skills is more important than your GPA. For instance, students applying for data science internships must have coding proficiency in Python and be comfortable analyzing large sets of data.
Get noticed by recruiters
Enroll in a free Forage job simulation to showcase your skills and connect with top companies.
BCG Internship Opportunities for Undergrads
BCG Consulting Internships
Applications Always Open
In BCG's consulting summer internship, students work alongside professional consultants to solve client challenges. Both graduate and undergraduate students are eligible to apply, and BCG accepts varied education backgrounds, including law, government, humanities, business, and science.
Through this consulting program, interns can grow their business acumen, problem-solving, and collaboration skills. Interns work as associates but may be able to transition to full-time consultant roles upon program completion.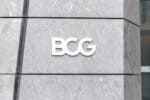 Introduction to Strategy Consulting
Generate ideas to help a fictional luxury clothing company increase sales revenue and learn how to think like a BCG consultant with this free job simulation.
Avg. Time: 1 to 2 hours
Skills you'll build: Critical thinking, creativity, brainstorming
Platinion Cybersecurity
Students in the Platinion Cybersecurity internship help protect businesses, intellectual property, users, and digital assets from malware and other cyberattacks. Interns use cutting-edge cybersecurity techniques, methodologies, and tools to keep clients safe. With the help of BCG professionals, cybersecurity interns experience leading clients through cybersecurity awareness training, developing recovery plans, and ensuring security during software development processes.
Undergraduate and graduate students are eligible to apply, and students should be pursuing degrees in areas like information security, computer science, cybersecurity, or related fields.
Highly qualified applicants should have:
Excellent collaboration, business acumen, communication, problem-solving, and analytical thinking skills
Experience implementing cybersecurity practices, assessing risks, and developing risk mitigation strategies that don't compromise business objectives
Platinion Tech Advisory and Delivery
BCG's Platinion Tech Advisory and Delivery internship program allows students to analyze clients' current technical landscape and practice developing roadmaps to improve programs and systems to help clients meet their goals. Interns review the technology industry to understand what options are currently available to clients and what options could open up in the future to better advise clients through technological changes.
Both undergraduate and graduate students can apply, and students should be pursuing degrees in business, computer science, logistics, engineering, operations, economics, IT, or related fields. Ideal candidates also have prior professional consulting experience.
To qualify, students need:
Creative thinking, communication, presentation, independence, and leadership skills
Strong understanding of building strategies around cloud infrastructures, enterprise architectures, software, digital analytics platforms, and data governance
Experience with project management, product management, digital road mapping, and performing technical assessments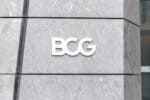 Strategic and Experience Design
Explore how BCG consultants research and design new products for clients with this free job simulation.
Avg. Time: 3 to 4 hours
Skills you'll build: Design management, design framework, ethnographic research, visual design, synthesis, ideation, concept development, personas
Technology, Media, and Telecommunications — Finance Internship
BCG's Technology, Media, and Telecommunications (TMT) finance program is a full-time winter-term internship that runs from December to June. Students practice financial analysis and reporting and work with professionals to determine if the business meets relevant performance metrics and KPIs. Throughout the program, interns also assist with reporting finances globally and regionally and help develop new initiatives to promote business success.
While prior professional experience in consulting is helpful, it isn't required. However, students need approval from their college or university to participate in the program. Additionally, BCG prefers students pursuing bachelor's degrees in business or with a strong interest in finance, business, and consulting.
Qualified applicants need skills like:
Resourcefulness, attention to detail, communication, and initiative
Experience with data analysis, data visualization, financial reporting practices, and Microsoft Excel
Technology, Media, and Telecommunications —Marketing Internship
The TMT Marketing internship allows students to build fundamental marketing and analytics skills while managing BCG social media marketing campaigns and creating event materials. Interns help the TMT marketing team maintain analytics dashboards, report marketing campaign performance, and handle internal email communications.
BCG prefers candidates with prior marketing-related work experience or a substantial and specific interest in pursuing marketing and analytics careers.
Successful candidates must have:
Project management skills, proficiency in Excel and PowerPoint, and experience in event planning
Impeccable interpersonal, customer service, and creative thinking skills
Northeastern University Co-Op Programs
Thanks to BCG's Boston presence, undergraduate students at Northeastern University can apply for winter semester internship co-ops in data or business intelligence. Internships run from January to June, and students must be approved by Northeastern to participate.
Data and Digital Platform
Through the Data and Digital Platform (DDP) Co-op, students can help BCG professionals solve meaningful challenges using research and data analysis. Interns support leadership team meetings, seminars, and other DDP events through logistical planning and material preparation.
The Data and Digital Platform co-op is geared toward students pursuing degrees in IT, engineering, management, computer science, or related areas.
Additionally, interns need:
Experience and proficiency in data strategies, data management, analytics, data and technology architectures, enterprise platforms (such as SAP or Salesforce), and cloud service providers (like Azure or AWS)
Excellent flexibility, creative thinking, work ethic, communication, interpersonal, and collaboration skills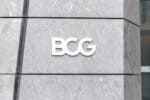 Digital Transformation
Learn how to develop new products for clients and build fundamental digital and design skills with this free job simulation.
Avg. Time: 3 to 4 hours
Skills you'll build: Market research, synthesis, categorization, PowerPoint, brainstorming, evaluation, financial modeling, Excel, project management, project planning, Agile methodology
Business Intelligence and Analytics
The Business Intelligence & Analytics (BI&A) internship exposes students to a project-based team within BCG's finance function. Guided by lead product analysts, interns practice analyzing business and financial data to help leadership teams manage the business more effectively.
BCG prefers students entering their junior or senior years studying relevant topics, like management or finance.
Interns should possess:
Proficiency in Microsoft Office applications like Excel and PowerPoint
Strong collaboration, resourcefulness, initiative, creative thinking, problem-solving, communication, and analytical skills
Growing Future Leaders Program
BCG's Growing Future Leaders Program is for sophomores from traditionally marginalized communities. This program allows interns to explore BCG's culture and careers. While paired with a mentor, students go through development programs and build vital career skills.
Successful interns may be eligible for scholarship opportunities, and some are invited to participate in summer internships the following summer.
Students need strong soft skills in:
Problem-solving, analytical thinking, leadership, teamwork, and communication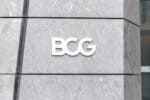 Social Impact
Explore how BCG consultants help clients improve their social impact and increase diversity with this free job simulation.
Avg. Time: 3 to 4 hours
Skills you'll build: Planning, organization, critical thinking, summarization, presentation development
BCG Graduate Internship Programs
BCG X Data Science Internships
The technology design and development branch of BCG, BCG X, offers internships in data science to graduate students pursuing master's and PhD degrees in relevant fields such as computer science, operations research, mathematics, and statistics.
Students can work with clients on critical global issues like climate change. Additionally, interns are expected to act as thought leaders within the scientific community and may be able to lead conferences and publish research with BCG X.
Throughout the program, interns work with cutting-edge technologies to solve meaningful challenges for clients.
To be successful in this role, students need:
Proficiency in Python
Leadership, communication, analysis, and project management skills
Experience with data visualization, collaborative code writing, and machine learning techniques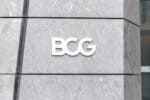 Data Science
Use data science methodologies to advise your client, PowerCo, on how to retain their customers with the team at BCG X in this free job simulation.
Avg. Time: 6 to 7 hours
Skills you'll build: Business understanding, hypothesis framing, communication, programming, exploratory data analysis, data visualization, creativity, mathematical modeling
BCG X Software Engineering Internships
Graduate students interested in technology development and design can apply for the BCG X software engineering program. Eligible candidates should be studying computer science, statistics, or a related field. In this program, interns learn how BCG leverages software to meet client needs and create novel solutions to problems.
Through BCG X, interns can help clients tackle major global issues, like climate change, publish impactful research, and lead conferences to drive innovation and thought leadership.
To be eligible for the BCG X software engineering internship, candidates should possess:
Proficiency in Python
Demonstrable leadership, time-management, collaboration, and problem-solving skills
Experience in software development, algorithm optimization, and large-scale data analytics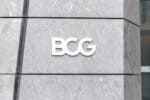 X. Ventures
Learn how BCG Digital Ventures invents, launches and scales game-changing businesses in partnership with the world's most important corporations through this free job simulation.
Avg. Time: 6 to 10 hours
Skills you'll build: Research, ideation, opportunity identification, ethnography, systems design, journey mapping, feature creation, market sizing, competitor analysis
Platinion Enterprise Solutions
Platinion is a part of the BCG network that focuses on creating and delivering digital solutions and information technology (IT) architecture to clients. In the program, students work with clients to develop and implement enterprise resource planning (ERP) and customer relationship management (CRM) software solutions that make clients' businesses faster and more efficient.
The Platinion Enterprise Solutions internship program is open to students pursuing master's degrees in STEM or business with experience in consulting, enterprise resource planning (ERP), or IT project management.
Eligible candidates need:
Collaboration, critical thinking, problem-solving, relationship management, analytical thinking, communication, and presentation skills
In-depth understanding of Agile methodologies, ERP and CRM software, IT department organization and architecture, and quality assurance techniques
Experience in project management, data architecture design, and architecture modernization.
Platinion IT Architecture
In the Platinion IT Architecture internship, students help deliver digital solutions to clients by leveraging their business acumen and technical knowledge. Innovative IT architectures allow companies to optimize and achieve greater goals.
Interns work alongside professional technical consultants to understand clients' business needs and data capabilities, restructure and rebuild architectures to help clients reach goals, and assist in integrating new systems and processes.
The Platinion IT Architecture program is open to graduate students pursuing master's degrees in business management, engineering, computer science, IT, or related fields.
Additionally, qualified applicants must have:
High-level communication, problem-solving, and communication skills and a growth mindset
Experience working with Agile methodologies, integration tools (like APIs), databases and platforms (like Azure and Snowflake), and cloud data storage architectures
Proficiency in object-oriented programming and process automation approaches like DevOps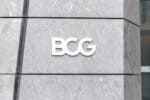 Climate and Sustainability
Experience how BCG helps clients achieve net-zero emissions and climate goals with this free job simulation.
Avg. Time: 3 to 4 hours
Skills you'll build: Data interpretation, emissions categorization, industry research, data analysis, research, strategic reasoning, decision making
Other BCG Student Programs
BCG Advance
BCG Advance is a one-week virtual conference for sophomore women in the U.S. and Canada. Students don't need prior experience in consulting to participate, and there's no specific major requirement. Upon completion, participants can apply and interview for internship programs early, before campus recruiting events begin.
Bridge to Consulting Workshop
The Bridge to Consulting Workshop allows first- and second-year students from underrepresented minority groups to explore career opportunities at BCG. This workshop occurs in the spring, and it allows students to be immersed in the BCG world and culture. Students network and build relationships with BCG leaders, consultants, and peers and go through interview preparation activities.
BCG Launch
BCG Launch is a virtual program running between January to March and June to July. The program features a mix of recorded events and on-demand content to help undergraduate and master's degree students gain an inside look at being a BCG consultant.
Throughout the program, students connect with and hear from current BCG employees and interns to learn more about BCG's career and development opportunities. Additionally, students learn about the recruiting process and have the chance to ask questions about the internship programs and working at BCG.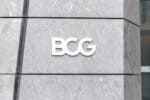 Strategy Consulting
Learn fundamental consulting skills and explore the work BCG professionals do every day with this free job simulation.
Avg. Time: 4 to 5 hours
Skills you'll build: Market research, data gathering, synthesis, professional communication, business knowledge, financial basics, Excel, financial modeling, PowerPoint, client communication
Applying for BCG Internships
Application Process
To apply for BCG internships and student programs, you'll need to submit your application along with your:
College transcripts
ACT and/or SAT scores with subscore breakdowns
You aren't required to submit a cover letter.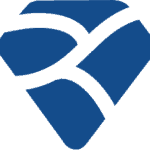 Forage Resume Writing Masterclass
Learn how to write a resume hiring managers can't ignore with this free simulation from Forage.
Avg. Time: 5 to 6 hours
Skills you'll build: Resume writing, professional brand, identifying job titles, professional summary, professional narrative, transferable skills, industry keywords, drafting, standing out
BCG's Pymetrics
When applying to BCG, you'll need to complete a set of neuroscience-based games called pymetrics. Pymetrics measure your emotional function and cognitive abilities.
Completing these games takes about 20 to 30 minutes, and you can't retake or replay any of the games. However, pymetrics isn't an IQ test, and there aren't any right or wrong answers. Rather, these games are designed to give BCG recruiters and hiring managers a better idea of how you think.
Internship Interviews at BCG
When interviewing at BCG, you'll typically go through skills interviews and problem-solving or case study interviews.
Skills Interviews
Skills interviews are just like traditional interviews — the hiring team wants to understand who you are, why you've applied for the role, and what skills or experience you have that makes you qualified.
Interviewers at BCG also care about how you think and what matters to you, so ensure your authentic personality comes through in your responses. Additionally, highlight what drew you to BCG and why you're interested in the consulting industry. 
>>MORE: Figure out what career is right for you based our your personality with a personality career quiz.
You should align your responses to showcase how you exemplify the qualities BCG looks for in interns and employees, such as:
Creative thinking
Collaboration skills
Integrity and honesty
Drive and work ethic
Intellectual curiosity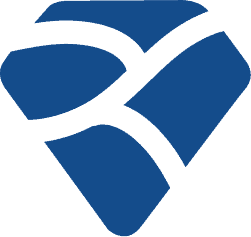 Forage Find
Keep your answers concise using the STAR method: Situation, Task, Action, Result. Describe the situation, what task you needed to complete, the actions you took, and the results of your actions!
Case Study Interviews
Case study interviews replicate the types of problems BCG professionals deal with every day. Through a case study interview, you can showcase your technical and specialized skills and give concrete evidence of your problem-solving skills. The interviewer will provide you with some facts and information about a problem, and you need to create an approach to solve the problem.
Practice is crucial for acing case study interviews, and going through example case studies with friends can help you prepare for the structure and format. Remember that the most important part of a case study interview is showing how you break down and think through problems in creative ways.
BCG gives tips for handling case studies, including:
Ask questions and listen to the interviewer carefully
Talk through your thought process at all stages
Follow a logical method of hypothesizing and fact-finding, but don't rely on artificial frameworks to solve the problem
Don't panic if you get stuck or feel like you can't find the answer — how you think through the problem matters more than the final solution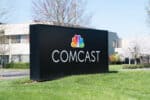 Comcast Unspoken Interview Fundamentals
Prepare to ace your interviews with this free job simulation from Comcast.
Avg. Time: 2 to 3 hours
Skills you'll build: Personal story, self reflection, identifying strengths, resume writing, verbal communication, video interviewing
Tips for Landing an Internship at BCG
Prepare for Your Interviews
By enlisting the help of friends and family, you can practice your responses and become more comfortable with answering common interview questions. Additionally, you can review role-specific interview questions to ensure you know how to answer questions regarding certain types of careers:
Network Effectively
Networking is proven to improve your chances of landing an internship. Some ways to get started building your network include reaching out to recruiters on LinkedIn or meeting industry professionals at on-campus and virtual events. Connecting with recruiters and BCG professionals helps you build a connection with the company and can make your name stand out on the list of applicants.
>>MORE: Learn more about virtual networking.
Pack Your Resume With the Right Skills
Having the right skills is the best way to land great jobs. Remember to look at the required skills for the internship by checking the job post or reviewing descriptions of that career. Then, you can focus on the skills most important to the role and work on building those in real-world situations.
One way to build your skills is by taking relevant courses. For instance, if an internship job post says it wants someone highly proficient in financial analysis, you can take an accounting, economics, or finance course to refine those skills.
You can also use virtual job simulations to back up your skills and explore career options. Start today with Forage's free job simulations.
Image credit: Joeppoulssen/ Depositphotos.com