Like many products, Uber started as the solution to a common problem: how to get a cab in less-than-ideal conditions. From that thought, a global company and new industry were born. And while you've likely caught a ride in an Uber, have you ever wondered what it's like working at Uber?
This guide covers applying to jobs and internships, Uber's culture, and so much more. We'll go over:
What Is Uber?
The idea for Uber came about in 2008 when cofounders Garrett Camp and Travis Kalanick couldn't get a cab on a snowy New Year's Eve in Paris. Founded in 2009 as UberCab, the concept was simple: push a button, get a ride. The very first Uber ride was on July 5, 2010. At the time, users paid about 1.5 times what a cab ride cost in San Francisco.
From there, a new industry known as "ride-sharing" was born, and Uber began its meteoric growth. The following year, Uber moved into international markets (starting with Paris!). In 2012, Uber users could request ice cream on demand. This eventually became Uber Eats, launched in 2015. By July of that same year, Uber was valued at $51 billion, making it one of the most valuable startups in the world.
Uber had $31.8 billion in revenue in 2022, an 82% increase over 2021. Of that $31.8 billion, $14 billion came from ride-hailing. Nearly 131 million people used Uber Eats in 2022, an 11% increase year over year. But despite these impressive numbers, Uber has only been profitable one year — 2018. Despite Uber having the highest revenue ever in 2022, the company still lost $9.1 billion.
Get noticed by top recruiters
Explore Forage's free virtual work experience programs.​
Student and New Graduate Opportunities at Uber
Uber has internships for undergraduate and MBA students across a number of departments and in multiple locations.
U.S. Internship program
There are several Uber internship programs for undergraduate and graduate students:
Internships and co-ops: Open to graduate and undergraduate students, internships are 12 weeks long, while co-ops are 12 to 24 weeks long. Students can work for any team and in any location. Applications are accepted between September and November.
Uber STAR internship program: This program is open to undergraduates in their freshman or sophomore year who are majoring in computer science, math, and engineering (or a related subject). Applications are accepted between September and November for a 12-week summer internship in San Francisco. You'll be assigned to the engineering, freight, strategic finance, or sales team.
MBA program: First-year MBA students can apply for an internship in San Francisco, Chicago, or New York. For 12 weeks, you'll work for one of the following teams: strategy and planning, finance, product, sales operations, community operations, Uber for Business, Uber Freight, safety, or Uber Health.
Uber New Graduate Opportunities
Uber also has three career development programs for students and recent graduates:
Uber career prep fellowship program: Freshmen, sophomores, juniors, and students transferring from a community college to a four-year institution can apply for this one-year program. Applicants must be pursuing a degree in computer science, math, engineering, or a related subject and will work on the Engineering/STEM teams. Applications are accepted between November and January.
Strategic finance development program: Open to new college graduates, this full-time two-year rotational program is with the finance team. Applications are accepted between September and October, and the program is in San Francisco.
Associate product manager program: Open to undergraduate and master's students, this 24-month program consists of three rotations on the product team. Applications are accepted in mid-July and can lead to a product manager role.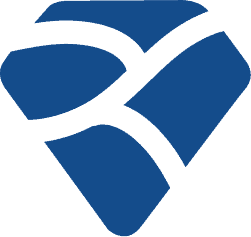 Forage Find
Plan ahead! Uber opens and closes their application process for internships, co-ops, and fellowships early in the academic year!
Uber Jobs and Salaries
Uber has employment opportunities across a variety of teams and around the world. However, not every team operates in every location.
For example, Uber's Dallas office houses the community operations, finance, people and places, and sales teams. The Chicago office has the community operations, corporate, Uber Freight, and Uber Eats teams.
You can search for open positions on the Uber Careers page and filter results by location and team. Depending on the team you select, you can also filter by "sub-team." For example, if you select "accounting" as the team, you can look for roles on a specific sub-team, like finance technology, tax, or treasury, to name a few.
The main Uber teams are:
Business development and sales
Communications
Community operations
Design
Legal
Operations and launch
People and places
Product
Public policy
Safety, security, and insurance
Under each team, you can learn more about that team and view its open roles.
Job postings at Uber include a location-based pay range. For example, a job posting for a data scientist includes a base salary range of $140,000 to $156,000 per year for San Francisco-based roles. The client partner role has a stated salary range of $98,000 to $109,000 per year for Miami-based roles and a range of $87,000 to $96,500 per year for Nashville-based roles.
Uber Benefits
Uber offers a range of benefits, including:
Medical insurance (or an allowance to cover insurance)
Life insurance
Disability insurance
Well-being reimbursement (which includes things like gym membership and fitness wearables)
Travel medical benefits for employees and dependents
Employee assistance program
18 weeks paid parental leave for new birthing and non-birthing parents
Family planning such as fertility treatment, adoption, or IVF
And, of course, employees receive credits for rides and Uber Eats.
In general, employees have positive opinions of Uber's benefits package. On Comparably, 88% say they are satisfied with their benefits. On Glassdoor, employees give Uber benefits 3.4 out of 5 stars.
Uber Culture
Uber's mission statement and company culture rest on eight values. They are:
Go get it
Trip obsessed
Build with heart
Stand for safety
See the forest and the trees
One Uber
Great minds don't think alike
Do the right thing
Uber explains each value in more detail to give you a fuller idea of what the company believes. For example, under "See the forest and the trees," Uber explains it's critical to see the big picture and the small details while also understanding how one impacts the other.
Diversity, Equity, and Inclusion at Uber
Uber is committed to improving diversity throughout the company and to becoming a more anti-racist company. To that end, Uber has multiple initiatives that encourage diversity, equity, and inclusion (DEI).
>>MORE: How Can You Tell if an Employer Values Diversity and Inclusion in the Workplace?
Within the company, Uber has numerous employee groups that provide support and resources to members as well as leadership and development opportunities. Some examples are:
Able at Uber: disabled employees or caregivers
Equal at Uber: people interested in socioeconomic inclusion
Immigrants at Uber: immigrants
Parents at Uber: parents and caregivers
Sages at Uber: intergenerational connection
Uber tracks and reports on its DEI efforts. The 2022 People and Culture report found the company's global workforce was:
42.5% female
9.3% Black
9.9% Hispanic or Latino
36% Asian
To help improve diversity in its workforce, Uber started the uSteer program to find ways to create diverse talent pipelines. Though Uber admits it's falling short on its diversity hiring goals, in 2022, the company's new talent hires were:
43.6% female
27.9% underrepresented groups
12.2% Black
11.7% Hispanic or Latino
33.7% Asian
0.3% American Indian or Alaskan Native
0.4% Native Hawaiian or Pacific Islander
To further increase diversity, Uber piloted a program in 2021 to help identify and advance women and traditionally underrepresented groups to leadership positions. At the end of the first year, 1-4% of these groups moved into leadership roles.
Uber continued its efforts, and by the end of 2022, the company's global leadership was:
37.4% female
3.4% Black
4.6% Hispanic or Latino
30.2% Asian
0.3% American Indian or Alaskan Native
As part of the stated goal to be a more anti-racist company, Uber has:
Pledged $1 million to organizations working for criminal justice reform.
Provided rides to over 20 organizations that support people recently released from prison.
Supported reskilling programs.
Supported Free to Drive to help increase awareness around the problem of debt-based driving restrictions.
Environmental Efforts at Uber
Realizing that ride-sharing can negatively impact the environment, Uber has set goals to help mitigate that damage. By 2030, the company plans to be a zero-emissions mobility platform in Canada, the U.S., and Europe. By 2040, Uber hopes to have 100% of rides be in zero-emissions vehicles.
And Uber is on its way. By the end of the second quarter of 2022, Uber reported that 26,000 average monthly drivers were using zero-emissions vehicles in the U.S., Canada, and Europe.
Employee Reviews of Uber
Uber's 2022 People and Culture report states that 83% of staff are "proud" to work at Uber, 84% are "passionate" about the company's mission, and 80% say the company's values and culture align with their personal values and beliefs.
Employee reviews on Comparably are similar. Of the nearly 1,600 reviews, 93% are positive. In addition, 89% of employees look forward to interacting with their team, 91% call their work environment positive, and 80% are happy with their work-life balance. Glassdoor has approximately 3,000 reviews from full-time U.S. employees, with an overall rating of 3.8 out of 5 stars, which includes ride-share drivers as well as corporate positions.
Finally, the MIT Culture 500 finds that the most positively discussed value at Uber is innovation, while the most frequently discussed value is integrity. However, integrity is also discussed the most negatively.
Uber vs. Other Top Companies
How does working at Uber compare to working at Uber's main competitors? Here are head-to-head star ratings (out of five possible stars) from Glassdoor:
| | | | | | | |
| --- | --- | --- | --- | --- | --- | --- |
| | Culture and Values | DEI | Work-Life Balance | Comp and Benefits | Career Opportunities | Total |
| Uber | 3.7 | 4.1 | 3.8 | 3.6 | 3.5 | 4.0 |
| DoorDash | 3.4 | 3.9 | 3.8 | 3.3 | 3.2 | 3.7 |
| Lyft | 3.6 | 4.0 | 3.9 | 3.4 | 3.3 | 3.8 |
| GrubHub | 3.8 | 3.9 | 4.1 | 3.6 | 3.4 | 3.7 |
| Meta | 3.8 | 4.1 | 3.6 | 4.6 | 4.1 | 4.0 |
How Does the Uber Interview Process Work?
Uber clearly outlines the interview process and offers tips to applicants for full-time regular roles on its website (but this advice may apply to prospective interns, too). The most important thing to the company is that candidates understand Uber's mission and values, and it advises everyone to review them before applying.
After applying for a role, you'll speak with a recruiter or sourcer on the talent acquisition team. This screening interview explores your background and skills. You'll be asked why you're interested in working for Uber, what you know about the company, and what "big ideas" you'll bring to help the company achieve its goals.
>>MORE: Common Phone Interview Questions (and How to Answer)
If you seem like a good fit for the role, you'll meet with the hiring manager. This interview takes a deep dive into your experience and skills. It's also a chance for you to ask your questions. Uber specifically advises interviewees to use the STAR method to answer questions. The company also says it often uses data to make decisions, so be prepared to use data to back your answers up!
The next step varies by role. If you're applying for a technical role, you'll have a technical interview. The specific type of technical interview will vary, but as an example, Uber says that if the job requires coding, you'll have a shared coding interview, where you will collaborate with a team member to solve a problem. Uber specifically says, "we are just as interested in how you approach solving problems as we are in your solution." So, as you solve the problem, consider talking the interviewers through your thought process or even draw your solution with paper and pen.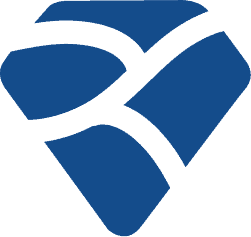 Forage Find
Uber uses CodeSignal and Jamboards as part of their tech stack. Be prepared for that during your technical interview.
Interviews for other positions may require a take-home assignment with a real-world problem. This allows Uber to evaluate your skills and understand how you'll use them in the role.
Then you'll be asked to a team interview to meet your prospective co-workers and cross-functional colleagues. The interview questions will delve into the core skills you'll need, and if you completed a take-home assignment, you might be asked to present it.
Finally, your recruiter will be in touch with an answer either way. And no matter what happens, if you want to stay up-to-date about open positions at Uber, you can join their talent network.
Applicant Reviews of the Uber Interview Process
On Glassdoor, applicants are divided about the Uber interview process. Of U.S. applicants, 47% say the experience was positive, 32% say it was negative, and 21% are neutral. Overall, applicants rate the process a 2.8 out of 5 stars, making the interview process "average" in terms of difficulty. Nearly one-third (58%) applied online, while 18% came through an employee referral.
However, 49% of reviewers on Comparably rate the Uber interview process as difficult, with 28% rating it as average. And while 32% of reviewers say they applied online, 39% were referred.
Key Takeaways
Applications for certain student and new graduate opportunities at Uber open and close early in the academic year.
Uber is a global company, but not every team works in every city or country.
Uber's culture rests on eight values.
The company looks for applicants who understand its values.
Uber has several internship and co-op opportunities for undergraduate and graduate students.
Uber's job postings include location-based pay ranges.
Employee reviews of Uber's culture are generally positive, and 80% of employees are happy with their work-life balance.
Image credit: MichaelVI / depositphotos.com