A Goldman Sachs internship is an excellent way for undergraduate and graduate students to explore their career options in financial services and learn what it's like to work for one of the world's largest and most well-known banking institutions. Goldman offers internship programs in areas like investment banking, asset management, engineering, and human resources.
In this guide, we'll explain all of the internship and early-career opportunities at Goldman Sachs and give you some tips on how to land an internship at this bank.
What Is an Internship at Goldman Sachs?
Internships at Goldman Sachs expose students to one of the most prominent investment banking companies in the world. Through internship programs and early career opportunities, students can explore the different careers available in financial services and learn what it takes to work for a major bank.
Goldman Sachs internships are highly competitive. In fact, the bank is estimated to have a 1.5% acceptance rate — that's more selective than Harvard! However, getting accepted into an internship at Goldman can be a life-changing opportunity. Interns are able to network with banking professionals and clients every day, and these connections are invaluable.
According to Glassdoor, interns at Goldman Sachs rate the experience a 4.3 out of 5, with 84% saying they'd recommend working at Goldman Sachs to a friend.
Who Is Eligible for Goldman Sachs Internships?
While exact requirements vary by location and program, eligibility for summer analyst and associate positions generally includes:
Analysts must be currently pursuing an undergraduate or master's degree
Associates must be currently pursuing an advanced degree (e.g., MBA, JD, MD, Ph.D., LLM)
Authorized to work in the U.S.
Strong academic performance
Goldman Sachs does not give a specific minimum GPA requirement, though some sources suggest a GPA of at least 3.6 is preferred. Additionally, you may need to show relevant coursework and hard skills for certain programs. For instance, engineering applicants should be studying or have experience in engineering, while investment banking and finance applicants should have a general understanding of basic finance principles. 
Get noticed by recruiters
Enroll in a free Forage job simulation to showcase your skills and connect with top companies.
Goldman Sachs Internship Opportunities
Most Goldman Sachs internship programs are either summer analyst or associate positions. Summer analyst internships are for students in their second or third year of college or a fifth-year master's program. Students in advanced degree programs, such as Master of Business Administration (MBA) or law school, are eligible for Goldman's summer associate programs. For students in their final year of school, Goldman Sachs recommends applying for full-time analyst or associate roles rather than summer internships.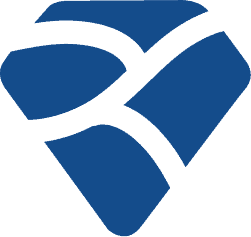 Forage Find
You'll need to make an account with Goldman Sachs to see all available programs, subdivisions, and locations available. You can register here.
Asset Management
Applications Now Open
In the asset management department, students are exposed to Goldman's primary investment division. Interns experience how asset management professionals provide advisory services and investment guidance to insurance companies, endowments, pension plans, financial advisors, foundations, and sovereign wealth funds.
Asset management interns can pick from specializations such as:
Client solutions and sales
Private investing (private equity, private credit, alternatives)
Public investing (fundamental equity, fixed income, multi-asset)
Real estate
Quantitative investing
Available specializations depend on location.
Students interested in pursuing asset management need skills like:
Proficiency in core finance and investing concepts, like financial reporting, investment analysis, investing ethics, and risk assessment
Controllers
Applications Now Open
Goldman's controllers division focuses on financial and regulatory compliance. In this internship, students explore financial reporting, business planning, and advising business leaders on accounting, valuation practices, reputational risk, liquidity, and regulatory guidelines across various aspects of the company.
Potential interns should possess:
Corporate Treasury
Applications Now Open
The corporate treasury internship program exposes students to the division of Goldman Sachs that focuses on managing the firm's overall financial strategy. Interns learn how the corporate treasury team allocates resources to various divisions and initiatives while keeping the firm's net income in mind.
Corporate treasury interns need strong skills in:
Analytical thinking, curiosity, multitasking, communication, problem-solving, and time management
Business intelligence, financial planning, mathematics, and project management
Corporate and Workplace Solutions
Applications Now Open
Goldman's corporate and workplace solutions (CWS) team manages everything from commercial real estate to office security to facilities management. Within this internship, students can choose from specializations in business finance and spend management or corporate services and real estate.
As a diverse division, the CWS team looks for candidates who have transferable and interpersonal skills, including:
Project management, communication, collaboration, motivation, and time management
Engineering
Applications Now Open
In the engineering summer internship program, interns learn how engineers at Goldman Sachs solve complex problems for clients and innovate global business and financial markets. Housed within the engineering department are Goldman's cybersecurity, quantitative strategy, software engineering, and systems engineering teams.
While exact skill sets vary between these engineering teams, prospective interns should have: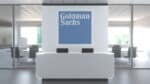 Software Engineering
Explore a career in engineering at a top banking institution with this free job simulation from Goldman Sachs.
Avg. Time: 2 hours
Skills you'll build: Cryptography basics, password cracking, password best practices
Executive Office
Applications Now Open
Goldman Sachs' executive office division, located in New York City, is the driving force behind the company's culture and corporate strategy. The executive office handles a wide range of responsibilities, including managing client relationships, keeping employees up to date on the firm's plans and priorities, and sourcing opportunities to advance the firm's social and sustainability goals.
Executive office interns can choose from specializations like:
Firmwide strategy and investor relations
Global marketing
Internal communications
Office of corporate engagement
Pine Street (a leadership development initiative)
Interns should tailor their skills to their desired specialization. For instance, marketing and communications interns need written communication and marketing analysis skills. However, beyond specializations, the executive office looks for students with broad and transferable skills like:
FICC and Equities
Applications Now Open
In the FICC (fixed income clearing corporation) and equities department, interns and professionals work directly with clients to help them raise funds, buy and sell financial instruments, and manage investment risk. Students can see how these investing professionals facilitate large-scale equity, foreign currency, commodities, and fixed-income transactions.
Interns can choose from subspecialties within the FICC and Equities program, such as:
Loan and trade management
Sales and trading
Management and strategy
However, available specializations depend on location.
Interns interested in FICC and equities should have a general understanding of financial markets, sales and trading, and tradable financial instruments. Additionally, they should possess:
High-level communication, relationship-building, initiative, and creative thinking skills
Finance — Planning and Analysis
Applications Now Open
Goldman's planning and analysis finance team handles firmwide strategic planning. Interns gain first-hand experience in quantitative analysis, financial analysis, and forecasting. They also learn how the team manages the firm's profits and losses and measures its success against key performance indicators (KPIs).
Students pursuing an internship in this division need:
Excellent multitasking, analytical thinking, communication, interpersonal, and work ethic skills
Familiarity with financial forecasting, planning, and analysis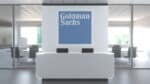 Excel Skills for Business
Finance professionals rely on Excel to analyze and forecast financial data. Learn the fundamental skills you need in Excel with this free job simulation from Goldman Sachs.
Avg. Time: 4 to 5 hours
Skills you'll build: Microsoft Excel, cell basics, formatting, assumptions, financial forecasting, income statements, cash flow modeling, charting
Global Compliance
Applications Now Open
The global compliance division deals with risk management and reputational awareness across the globe. This team is responsible for watching changes and trends regarding laws, rules, and regulations across all of the firm's business areas. Students gain exposure to overseeing audits and communicating rules and regulations to the firm's employees.
Ultimately, the global compliance division handles an array of duties and includes subdivisions in areas like financial crime compliance, regional regulatory compliance, regulatory reporting, and engineering efforts that aid the firm's global compliance goals.
For prospective global compliance interns, certain skills can make you more successful in this line of work, including:
Impeccable teamwork, communication, collaboration, attention to detail, project management, and organization skills
Global Investment Research
Applications Now Open
Goldman Sachs' global investment research team performs and produces research for clients in commodities, currencies, fixed income, and equity markets. This team includes professionals in data science, software engineering, content management, and operations.
Students enrolled in the Global Investment Research program can choose between focusing on equity research or macro research. Equity research studies stocks, investing sustainability, and derivatives, while macro research centers on economics, portfolio management, commodities, emerging markets, and credit research.
Students considering the global investment research program need strong research skills, as well as:
High-level written and verbal communication, curiosity, creative thinking, and analytical thinking skills
Human Capital Management
Applications Now Open
The human capital management (HCM) team at Goldman Sachs provides resources to employees to help them thrive at the firm, including aiding both professional and personal growth and development. The HCM team includes subdivisions that focus on areas such as people analytics, compensation, leadership and management, and diversity and inclusion.
Successful applicants to the HCM team need:
Interpersonal, confidence, communication, integrity, analytical thinking, collaboration, time management, and creativity skills
Additionally, depending on the chosen business area, interns may benefit from skills in program development, data analytics, relationship management, and business acumen.
Internal Audit
Applications Now Open
Internal audit interns at Goldman experience how auditors test financial statements and reports for accuracy and completeness. Auditors also ensure compliance and evaluate various business and technological processes to ensure the firm can run efficiently.
The subspecialties within Goldman Sachs' internal audit internship, which are available at all hiring locations for this program, include:
Business Audit
Tech Audit
Students pursuing an internship in auditing must have:
Strong teamwork, collaboration, communication, motivation, time management, attention to detail, and leadership skills
At least a general understanding of audit processes, business structures, accounting principles, and project management
Investment Banking
Applications Now Open
Investment bankers facilitate large-scale client transactions and provide advisory services on mergers and acquisitions (M&A), risk management, and raising capital. In this program, interns experience how investment banking helps clients achieve their financial goals.
The subspecialties within Goldman Sachs' investment banking internship, available at all hiring locations for this program, include classic investment banking services and the Goldman Sachs financing group. The financing group works with the most complex and challenging client transactions across all financial markets and products, including derivatives, equity, and debt financing.
Prospective investment banking interns need:
Impeccable multitasking, time management, communication, interpersonal, collaboration, and analytical thinking skills
Core investment banking skills, including making financial calculations, performing business valuations, forecasting finances, and crafting financial models
>>MORE: Learn how to land an investment banking internship.
Legal
Applications Now Open
Goldman Sachs' legal division works across all areas of the firm, including providing legal advice to the investment banking, asset management, corporate real estate, and human resources teams. Interns learn how legal teams work to evaluate risks, provide guidance to other departments, and work to protect the firm's reputation.
This internship program is open to any students interested in law and finance; a background in either isn't required. However, successful candidates do need relevant interpersonal and soft skills like:
Communication, analytical thinking, problem-solving, collaboration, and attention to detail
Operations
Applications Now Open
The operations team manages the minutiae surrounding every transaction the firm facilitates or completes. This team ultimately ensures these transactions can happen. Interns learn how operations professionals keep track of the progress of trades so they happen on time, report information to all parties, and watch for risks throughout the process.
Interns in the operations department should have demonstrable skills in:
Teamwork, collaboration, communication, interpersonal, curiosity, integrity, problem-solving, and leadership
Platform Solutions
Applications Now Open
In the platform solutions team, students learn the ins and outs of the digital platforms that Goldman and its clients use. This team manages digital services, including point-of-sale programs, embedding products into enterprise partner ecosystems, and facilitating trade and transactions through Goldman's digital platforms.
As both a business-centric and technological team, interns need skills in:
Software engineering, cloud computing, digital platform development and maintenance, business acumen
Interpersonal skills like communication, collaboration, attention to detail, and time management
Risk
Applications Now Open
Goldman's risk team evaluates the risks that the firm faces in both financial and business functions. These professionals lead risk analysis projects, and interns can experience how risk teams work with technology and executive management groups to ensure the firm understands potential risks and mitigation plans.
Interns in the risk internship program need:
Strong ethics, attention to detail, communication, analytical thinking, multitasking, and time management skills
Familiarity with general trading concepts, financial markets, compliance processes, and business
Tax
Applications Now Open
Goldman's tax internship program allows students to gain experience managing the global taxes of a major investment banking institution. Professionals on this team are responsible for tax reporting, compliance, and planning. They also handle communications with local, state, regional, and governmental tax authorities.
To be successful in this program, interns should possess:
High-level communication, analytical thinking, interpersonal, and attention to detail skills
Familiarity with accounting, tax compliance, and financial reporting concepts
Wealth Management
Applications Now Open
The wealth management team helps clients of all sizes and individual consumers meet financial goals. In this program, interns explore various aspects of wealth management, including investment management, financial planning, and creating platforms to help consumers save money and make investments.
Subspecialties within Goldman Sachs' wealth management internship include:
Financial planning
Project management and marketing
Tax and trust services
Private wealth management
Capital markets
Quantitative finance
However, specialization availability depends on location.
Candidates interested in wealth management should have:
Time management, communication, attention to detail, and innovative thinking skills
A business mindset, great customer service, and experience in relationship management
Showcase new skills
Build the confidence and practical skills that employers are looking for with Forage's free job simulations.
Other Student Programs and Opportunities at Goldman Sachs
Emerging Leaders Series
The Emerging Leaders Series is a two-part program for first-year black and Hispanic/Latinx students in NYC. In the first part, students learn about the firm and finance as a career. When students are in their sophomore year, they complete technical training, are given mentorship, and have access to an interview skills seminar.
Students in this program can choose to focus on a specific business area, including asset management, wealth management, FICC and equities, and investment banking.
Virtual Insight Series
Goldman Sachs' Virtual Insight Series is a 4-week online experience for undergraduate students, regardless of their grade. This series is a collection of online sessions that cover personal and professional development topics, such as identifying skills, crafting a personal narrative, and an overview of the recruiting process. Students can also explore the different career options at Goldman and hear about the company culture from some of the firm's employees.
MBA Diversity Symposium
First-year MBA students can learn about the different divisions at Goldman Sachs through this one-day symposium in New York City. This program is for students from traditionally underrepresented backgrounds. During the seminar, students can meet and network with Goldman professionals, learn more about the recruitment and application process, and gain deeper insights into the summer associate opportunities at the firm.
Market Madness: HBCU Possibilities Program
Certain historically Black colleges and universities participate in Goldman Sachs' semester-long Market Madness Program. Students in this program complete a case study competition, gain technical training, and are invited to networking events with leaders from Goldman Sachs. Participants receive personal coaching and mentoring, scholarships, and have the opportunity to interview for a summer internship program at the firm. Whichever school wins the case study competition also receives $1 million in funding from Goldman Sachs.
Participating HBCUs include:
Alcorn State University
Delaware State University
Fisk University
Florida A&M University
Hampton University
Howard University
Morehouse College
Morgan State University
North Carolina A&T State University
Prairie View A&M University
Spelman College
Texas Southern University
Possibilities Summits
Goldman's Possibilities Summits are virtual, two-week professional development programs geared toward specific groups and traditionally underrepresented students. In these summits, students receive resume and interview tips, learn how to craft personal narratives, and gain technical skills. Students also learn more about Goldman's recruitment and application process and are invited to networking opportunities. Certain participants may be asked to interview for summer analyst roles.
Available summits include:
Black Possibilities Summit
CUNY Possibilities Summit
Diverse Abilities
Engineering Possibilities Summit
HBCU Possibilities Summit
Hispanic/Latinx Possibilities Summit
Pride Summit
Women's Possibilities Summit
Veterans Possibilities Summit
Scholarships
Scholarship for Excellence
Undergraduate students applying for summer analyst internships can also apply for the Scholarship for Excellence. With this scholarship, students earn up to $15,000 toward tuition and academic costs on top of their summer analyst salary. This scholarship is awarded to students who exemplify Goldman's business principles, which are the firm's core values and beliefs.
MBA Fellowship
Associate internship applicants enrolled in MBA programs can apply for the MBA fellowship. This scholarship provides the winner with around $75,000 on top of their summer associate salary and any signing bonus if they accept a full-time position after their program ends.
Applying for Goldman Sachs Internships
Once you've decided which programs and locations you're interested in, you'll need to submit your application online. Remember, you can only apply to three locations or divisions total in each recruitment cycle. Additionally, you can't change your preferences once you've submitted your application.
Information you need to submit on your application includes:
Your contact information, including current address and phone number
Education details, such as university or college degrees and graduation dates
Scores for exams you've completed
Your GPA
An updated resume
Academic transcripts
Goldman Sachs makes all hiring and advancement selections on a rolling basis, so applying early is crucial. The first applications submitted are the first to be reviewed. Networking with a Goldman Sachs recruiter on campus or at an in-person or virtual networking event can also help improve your chances. You can even reach out via LinkedIn or email to recruiters, talent acquisition leaders, or current employees of the firm that you have a personal connection to, like going to the same college.
Interviewing for Goldman Sachs Internships
Video Interview
If your application is selected, you'll need to participate in a video interview. These interviews are conducted through HireVue, meaning they're one-way interviews: You'll have a set of questions to respond to, and you record your responses.
With one-way interviews, it's essential to:
Make sure you're in a quiet location with a neutral background
Practice your responses beforehand since you may not have the ability to re-do your answer
Maintain good eye contact with the camera and speak clearly
Smile and let your personality shine through your responses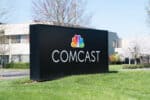 Comcast Unspoken Interview Fundamentals
Discover the unspoken fundamentals of acing every interview with this free job simulation from Comcast.
Avg. Time: 2 to 3 hours
Skills you'll build: Personal story, self-reflection, identifying strengths, resume writing, verbal communication, video interviewing
Technical role applicants may need to complete an assessment in addition to a one-way interview. For instance, engineering applicants must complete a coding and hard skills assessment through HackerRank. HackerRank offers practice assessments, which are a great way to prepare for the types of problems you'll need to solve.
Some key things to know about the HackerRank assessment are:
You can take the evaluation in C, C++, Java7, Java 8, JavaScript, Python 2 or 3, or Scala. You should use the programming language you're most comfortable with.
The test may include both coding and math questions.
It takes two to three hours to complete the assessment.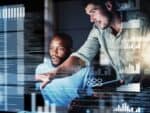 Girls Who Code Technical Interview Prep
Gain the skills you need to nail your technical interviews with this free job simulation from Girls Who Code.
Avg. Time: 5 to 6 hours
Skills you'll build: Research, mission and value alignment, personal reflection, career development, whiteboard challenge, hash table, array, matrix, coding test, math, dynamic programming, case study, project planning, software engineering
Superday
At Goldman Sachs, Superday is a day of in-person interviews for all internship roles. Superday is most commonly associated with investment banking, but it's known for being a challenging day full of networking, panel interviews, and one-on-one meetings.
Goldman's advice for handling Superday and in-person interviews is:
Know your resume by heart
Use your experiences to highlight your skills
Be ready to explain why you want to work in that division, location, and for Goldman Sachs
Prepare answers to common interview questions ahead of time
Be prepared to ask questions
>>MORE: Learn how to nail your Superday interviews with our guide.
Tips for Landing an Internship at Goldman Sachs
Make Your Resume Stand Out
Having a great resume is vital to getting noticed. Your resume should explain your work and internship experience, and any leadership roles or extracurricular activities you participate in. Remember to prove your relevant skills through your experiences. For example, if you want to show the recruiter that you have financial forecasting skills, provide an instance where you successfully used your forecasting skills in a professional setting.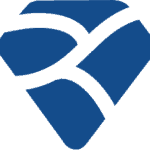 Forage Resume Writing Masterclass
Learn how to write a resume that will get you noticed with Forage's masterclass on resume writing.
Avg. Time: 5 to 6 hours
Skills you'll build: Resume writing, professional brand, identifying job titles, professional summary, narrative, summary, profile, transferable skills, industry keywords, showcasing your impact, standing out
Rehearse Your Responses
In your interviews, you need concise and clear responses, especially for questions about your background and why you want to work for Goldman Sachs. Rehearsing your answers to common interview questions can help. You can also enlist your friends and family to listen to your answers and give you feedback on how your responses come across.
Remember to also review role-specific interview questions like:
Choose Your Locations and Divisions Carefully
Some locations and divisions are naturally over-saturated with applications. For instance, the investment banking internships in New York City get thousands of applicants every year. By choosing a less popular location or a more niche division, you can increase your chances of success.
Explore what it's like to work at Goldman Sachs with our Guide to Working at Goldman Sachs. 
Image credit: Cadista / Depositphotos.com