Latham & Watkins is one of the biggest law firms in the world, with expertise in environmental law, corporate transactions, finance matters, tax services, litigations and trials, and more.
If you're pursuing a legal career and are interested in working at Latham & Watkins, our guide covers:
>>MORE: Learn what it's like to work at Latham & Watkins with these virtual experience programs.
What Is Latham & Watkins?
Since its founding in 1934 to focus on employment and tax law, Latham & Watkins has grown into an international business with 30 worldwide offices in 14 countries, from North America to Asia-Pacific.
With more than 3,200 lawyers, the firm works across 14 industries in dozens of practice areas, establishing itself as one of the globe's most elite law firms. Latham & Watkins amassed nearly $5.5 billion in revenue in 2021, making it the second-largest law firm in the world.
Latham & Watkins ranks number five on the Vault Law 100 list of the most prestigious law firms and as a Best Law Firm in 25 different practice areas. Law360 also named Latham a Law Firm of the Year in 2021 with Practice Group of the Year awards in energy, capital markets, mergers and acquisitions, intellectual property, and tax and white collar.
Latham & Watkins Jobs and Salaries
Although Latham & Watkins is known for its legal careers, the firm offers other career opportunities as well, including jobs in business, finance, information technology, and more. Typical job titles include:
Business development specialist
Business development manager
Travel program senior coordinator
Marcom recognition coordinator
Editorial services specialist
Finance project coordinator
Latham & Watkins Legal Jobs
The legal team at Latham & Watkins works to interpret regulations for clients, shape deals, and win market disputes. As with most BigLaw firms, it follows a structured pay scale for associates based on years out of law school.
| | | |
| --- | --- | --- |
| Year | Class | Salary |
| 1 | 2021 | $215,000 |
| 2 | 2020 | $225,000 |
| 3 | 2019 | $250,000 |
| 4 | 2018 | $295,000 |
| 5 | 2017 | $345,000 |
| 6 | 2016 | $370,000 |
| 7 | 2015 | $400,000 |
| 8 | 2014 | $415,000 |
Glassdoor also reports average salaries for various supporting legal positions at Latham & Watkins:
Paralegals: $60,000
Legal secretaries: $63,500
Legal assistant: $54,200
Conflicts analysts: $67,800
>>MORE: Latham & Watkins White Collar Defense & Investigations Virtual Experience Program
Law Student Opportunities at Latham & Watkins
If you're in law school (or planning to apply) and looking to get a head start on your legal career, Latham & Watkins offers pre-law, L1, and L2 students several internship opportunities and programs.
Pre-Law Opportunities
Law Preview Scholarship Program
Students already admitted to certain law schools can attend a week-long law school preparation course free of charge.
Yale Law School Launchpad Scholars Program
Latham provides resources, application support, career readiness advice, LSAT preparation, and mentorship for current college students and graduates from underrepresented and underserved communities who plan to apply to law school,
SEO Programs
The firm partners with Sponsors for Educational Opportunity (SEO) to offer undergraduate students from underrepresented backgrounds information on the law school application process, community-building programs, and mental health and wellness workshops.
Ron Brown Scholars Pre-Law Fellowship
RBS graduates ready to enter law school can intern alongside summer associates to gain law firm experience.
1L and 2L Opportunities
Pathway Programs: Diversity Scholars
This 10-week program provides mentoring and training for 1L and 2L students, with the goal of making the legal field more diverse. Second-year students receive a weekly salary and a $50,000 scholarship.
Diversity Leadership Academy
Aiming to empower the next generation of lawyers, Latham & Watkins offers first-year law students a professional development and training program that includes mentoring, networking, and community building.
Practice Group Scholars Program
Latham & Watkins awards selected second-year law students summer employment, tailored mentoring, and a $5,000 scholarship.
IP Litigation Summer Program
Have your eyes set on intellectual property (IP) litigation law? The firm gives 1L and 2L law school students a chance to work closely with the Latham IP litigation practice lawyers for in-depth training, networking, and mentorship.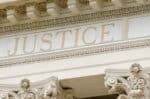 Latham & Watkins Intellectual Property Litigation
Get a glimpse into what a career at Latham & Watkins is like with this free Forage job simulation.
Avg. Time: 5 to 5.5 hours
Skills you'll build: Patents, public search tools, Prior Art Search, Federal Rules of Civil Procedure
Technology Innovation Summit
This professional development program for first- and second-year students is a three-part series of virtual presentations on the intersection between law and technology.
Summer Program
The summer program offers 2L law school students the opportunity to join the Unassigned Program, where they can explore what it's like to work in over 50 practice groups and with pro bono projects. In addition, participants have an assigned mentor and networking opportunities. The summer program pays $4,135 per week.
On Glassdoor, law students rate their overall internship experience 4.8 out of 5 stars, with an impressive 100% of past interns recommending a Latham & Watkins internship to a friend.
Latham & Watkins Benefits and Perks
In general, Latham & Watkins offers traditional benefits that include insurance, flexible spending accounts, PTO, a 401(k), and professional development programs. In addition, the firm provided over 800 well-being programs to its lawyers and staff in 2021.
On Glassdoor, past and current employees rate Latham's benefits 4.6 out of 5 stars, with reviews praising the great health insurance, ample PTO, and excellent all-around benefit package. On Indeed, where pay and benefits score a 4.2 out of 5, reviewers mention generous benefits that include onsite wellness clinics, gym access, yoga breaks, and plenty of food offerings in the office.
Other notable perks and benefits include:
Flexibility: Latham & Watkins believes "happy people make better lawyers" and lets employees take on a reduced pace schedule for any reason (elder care, child care, work-life balance, etc.) without it harming their professional development or progression in the firm.
Working parents: The firm offers one of the most generous paid parental leave programs (22+ weeks) of any major firm. One of Latham & Watkins' global affinity groups, Latham Parent Lawyers Group, ensures new parents have support and resources.
Latham & Watkins Culture
Latham & Watkins' culture is built on its four core values: client focus, consistent excellence, partnership, and teamwork.
The firm has earned its fair share of impressive awards and accomplishments showcasing its culture — including a 100% score on Human Rights Campaign Foundation's 2021 Corporate Equity, Best Law Firm for Women by Working Mother magazine, and one of the top 10 Best Adoption-Friendly Workplaces by the Dave Thomas Foundation.
On Comparably and Indeed, the firm's past and current employees rate the company culture 4.6 out of 5 stars (an "A+") and 3.9 out of 5, respectively. And 100% of employees feel their work environment is positive, according to Comparably.
Fostering a culture of inclusion and diversity, the firm offers employees the option to join staff affinity groups. These groups are places to share similar cultures, give advice, and create development opportunities.
With a culture that places a strong emphasis on community, Latham & Watkins has become one of the largest pro bono legal providers in the world. According to the company's website, 89% of Latham's lawyers participate and, in 2021, they completed over 175,000 hours of pro bono work.
>>MORE: Latham & Watkins Intellectual Property Litigation Virtual Experience Program
Latham & Watkins Initiatives
Company culture is about more than just the workplace atmosphere; it also encompasses how the company chooses to focus its efforts and investments. Here are a few of the ways the firm gives back:
Sustainability: In 2020, Latham & Watkins was carbon neutral for scopes 1 and 2 emissions. And, since the fall of 2018, the firm's employees have dedicated over 19,000 hours of free legal services to sustainability-focused clients. The company also has an environmental, social, and governance task force with over 100 lawyers.
Pro bono services: With a goal of increasing access to justice, Latham & Watkins offers pro bono services to low-income and underserved communities, individuals, and nonprofit organizations. Since 2000, its lawyers have donated four million hours, at an estimated value of $2.2 billion.
Women Enriching Business (WEB): Latham & Watkins' WEB committee addresses business challenges and opportunities unique to women attorneys and clients. Since it started, the committee has hosted over 500 events and had over 140 participants in its Financial Analysis for Leaders program.
Associate Reviews
Vault conducts Annual Associate surveys to find out what it's like to work at some of the top law firms. Below is what associates had to say in 2022 about working at Latham & Watkins.
Culture
Friendly, kind coworkers and compassionate leadership create a highly collaborative, supportive culture.
Flexibility and a hybrid approach to work are integral to the firm's culture.
The firm is highly committed to training and mentorship, with training opportunities available every week.
Working With Partners
Partners are respectful, approachable, and caring.
There's a big emphasis on mentoring and transparency about compensation and roles.
Hours
Latham has a lower billable hours requirement (1,900) than many BigLaw firms.
The hours can be unpredictable and intense, but time off is encouraged and respected.
Wellness Efforts
The firm has diverse wellness resources and highly values supporting mental health and wellness for attorneys and staff.
While associates appreciate the efforts, they often don't feel they have the time to take advantage of them.
Pro Bono Work
Attorneys have no limits on how much pro bono work they can do, and they're expected to put in the same quality of work as they do for paying clients.
Pro bono hours count as billable hours and attorneys are encouraged to find and work on pro bono cases.
Latham & Watkins vs. Baker McKenzie
Wondering if Latham & Watkins is the right fit for you? Baker McKenzie is another large international law firm and a competitor of Latham's. Here's how current and past employees rate the individual firms and how the two compare, as per Comparably and Glassdoor:
Latham & Watkins has a higher overall culture score (82 out of 100) than Baker McKenzie (69 out of 100).
Employees at Baker McKenzie give the company a 7% higher diversity score than Latham & Watkins employees.
Latham & Watkins ranks higher than Baker McKenzie in perks and benefits, gender score, perks and benefits, and CEO score.
80% of current and past employees at Baker McKenzie would recommend working there to a friend, compared to 76% of employees at Latham & Watkins.
79% of employees at Latham & Watkins have a positive business outlook, compared to 70% of Baker McKenzie employees.
How Does the Latham & Watkins Interview Process Work?
The interview specifics may vary depending on which position you're applying to at Latham & Watkins, However, the application and interview process typically includes the following:
Apply through the website or your law school's career services office.
Complete an assessment, which is a simulated pro bono case based on real-life matters.
Complete a behavioral assessment with preference-type questions.
Receive feedback on your assessments, including a report showcasing your strengths and development areas.
Participate in a screening interview with a lawyer to assess your soft skills and cultural fit.
Participate in a call-back interview with several attorneys from your local office. Ask questions about the job and firm.
Get an offer!
Of previous interviewees, 67% reported a positive interview experience on Glassdoor, while 19% reported a negative experience. On average, the reported interview difficulty on a scale of 1 to 5 was 2.9.
In terms of how they applied, 60% submitted applications online, 17% went through campus recruiting, and 7% used a recruiter.
Reviewers on Indeed report that the Latham & Watkins interview process typically lasts from a day or two up to about a month, depending on the position.
>>MORE: Learn how to answer behavioral interview questions with the STAR method.
Takeaways
By revenue, Latham & Watkins is the second-largest law firm in the world.
Legal is the largest department at the firm, but it also offers a wide range of non-legal jobs, along with internships and programs for students.
Some of the firm's most appreciated benefits revolve around workplace flexibility and support for working parents.
Pro bono services and sustainability initiatives are two of Latham & Watkins' most significant giving-back investments.
Most interviewees had a positive interview experience; on average, the difficulty level was 2.9 on a scale of 1 to 5.
Explore what it's like to work at another of the world's top firms with Forage's Guide to Working at White & Case.
Image credit: Joeblack / Depositphotos.com