Your LinkedIn profile supports and enhances your job application. You can go more in-depth about your skills, abilities, and accomplishments than on your resume. And because of this, you might not see the point of adding your resume to LinkedIn.
However, including your resume as part of your LinkedIn profile has some advantages you may not have thought of. Here's why and how to add a resume to LinkedIn.
Should I Add My Resume to LinkedIn?
Adding a resume to your LinkedIn profile is completely optional. However, when searching for a job, having your resume uploaded and ready to go makes it easier for you to apply for roles through LinkedIn.
Adding your resume to LinkedIn also helps the platform understand you. LinkedIn says that your resume helps it recommend jobs you might be interested in, LinkedIn Learning courses that could help you grow your skills, and connections that grow your network.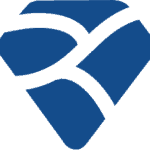 Forage Resume Writing Masterclass
Learn how to write a resume that gets you noticed with our free masterclass.
Avg. Time: 5 to 6 hours
Skills you'll build: Resume writing, professional branding, summary, transferable skills, industry keywords, standing out
How to Add Your Resume to LinkedIn
There are two ways to add your resume to LinkedIn: uploading it to your profile and when you apply for a job via LinkedIn.
In both cases, you need to create a resume and download it to your computer. LinkedIn only accepts resumes in .doc, .docx., and .pdf formats.
How to Add Your Resume to Your LinkedIn Profile
On the top navigation bar, click "Jobs."
That takes you to the Jobs screen. On the left navigation bar, click "Application settings."
On the "Job application settings" screen, click "Upload resume."
Upload your resume, hit save, and you're done!
The resume you upload through your profile must be less than 5MB. Anything larger will need to be compressed, or you can create a clean document that doesn't contain anything that was copied and pasted.
On your Job application settings, two toggle bars are on by default, "Save and manage your resumes and answers," and "Save self-ID information."
The first selection allows LinkedIn to prefill your answers to employer questions (like how many years of experience you have). Even if you leave the option on, you can adjust your answers each time you apply to a job through LinkedIn. The second option saves self-reported demographic information (race, gender, etc.).
LinkedIn lets you upload and save four resumes. This gives you the ability to have resumes tailored to different industries and roles. The resumes remain saved to your profile until you delete them.
>>MORE: Completed a Forage program? Learn how to display those credentials on your LinkedIn profile — along with four other ways to leverage Forage.
Add Your Resume To LinkedIn When Applying for a Job
Some job postings have the "Easy Apply" button. This lets you apply for the role with one click, sharing your resume and LinkedIn profile with the job poster.
When you apply, you'll fill in some information (name, contact information, employer questions). Then you'll reach the "Resume" section. You can use a resume that's saved to your profile or upload a new one. However, if you add a new resume, it must be less than 2MB.
Being on LinkedIn is part of your personal brand. Learn more about how LinkedIn can help you develop and promote yours with Ashurst's Building Your Personal Brand virtual work experience.
Photo credit: gioiak2 / Depositphotos.com