You got the job! Before you throw caution to the wind and start celebrating, you'll need to formally accept your offer. This may involve negotiating the terms of the offer, signing an official offer, and sending a formal acceptance letter via email. In this guide, we'll walk you through how to accept a job offer. We'll cover:
How Does Getting a Job Offer Work?
The process might be confusing if you've never gotten an official job offer. While every company is different, here's a little bit of demystification of the process.
Verbal vs. Formal Offer
When you land a job, you usually get two offers: first, the verbal offer and then, the written or formal offer.
Showcase new skills
Build the confidence and practical skills that employers are looking for with Forage's free job simulations.
What Is a Verbal Offer?
A verbal offer is exactly what it sounds like — it's an offer the hiring manager or recruiter tells you verbally, usually over the phone.
This offer will generally come before a written offer. You'll likely hear details about the compensation and starting date, but not much more.
There are a few ways you can respond to a verbal offer:
If you're interested but want to negotiate: "Thank you so much for the offer. I'd love to discuss some details with you regarding compensation. Is now a good time for that?"
If you're interested but need some more time to consider: "I really appreciate this offer and would love a few days to think it over. Is it possible to read the written offer and respond by Monday?"
If you're ready to accept: "Thank you so much! I really appreciate this offer. I accept, on the condition that the written offer matches what we've discussed during the hiring process. When can I expect to receive the written offer?"
Even if you're all ready to accept the offer, you should always ask about when to expect your written offer — also known as the "formal offer."
What Is a Formal Offer?
A formal offer is a written offer that should include all of the important details about the role, including your compensation, start date, benefits, expectations of the role, working hours, and location. A formal offer email may look like this:
If you're ready to accept the offer, you can sign the offer and respond to whoever sent it to you (more details on what to say in that email below). To sign the offer document, you may use secure e-signature software from the company, or you might be required to edit an offer document and add your signature.
When Should I Accept a Job Offer?
Deciding whether or not to accept a job offer is about much more than a single factor, like compensation or work schedule. Instead, consider the whole package of the job and how it'll affect your life and career, from your work-life balance to promotion opportunities within the company.
>>MORE: How to Find a Job You Love: 3 Things to Do (and 4 to Avoid)
Nema Smith, recruitment specialist, recommends asking yourself multiple questions about the offer:
| | |
| --- | --- |
| Topic | Question to Ask Yourself |
| Culture | Could you fit in seamlessly at the company, or would it be a culture shock? |
| Values | Would you be proud to say that you work there? |
| Salary | Is the compensation in line with standard market rates? Is it in line with how much your skills and experience are really worth? |
| Promotion Opportunities | Is the incentive plan based on personal achievements or the company's performance? |
| Annual Leave | What's the vacation and sickness allowance? |
| Health Insurance | What insurance plans do they offer? What are the premiums? Is dental and vision coverage included? When will you be eligible? |
| Equity | What stock options are available? Are stock units given as part of a bonus or do you have to be working at the organization for a certain length of time before you are eligible? |
| Education | Will the employer cover your tuition fees if you enroll in relevant paid educational courses? |
| Retirement | What contributions will the company make toward your pension? |
| Other Expenses | Is the use of a company car, cellphone, or computer provided? If so, will these expenses be tax refundable? |
| Further Benefits | Are any additional benefits offered for gym memberships, daycare, travel costs, sabbaticals, etc.? |
Of course, not every person will value the answer to each question as much as the next. For example, if you're thinking of pursuing higher education while working, tuition reimbursement might be a non-negotiable for you. On the other hand, you may want to work for a company that values diversity, equity, and inclusion. If that's the case, you might not accept a job at a company that doesn't embody that in its mission.
Whether you accept a job offer or not is entirely personal — which is why it's crucial to make sure you're making the right decision for you.
>>MORE: How to Decline a Job Offer (With Examples)
How to Accept a Job Offer via Email
Congratulations! You've decided this opportunity is right for you and would like to accept the job offer. Here's how to do so.
Review the Offer (Yes, Again)
While it's essential to review the offer before you make a decision, review it again before you officially say yes to ensure that you're OK with everything within the offer. If there's something you're unsure about or want to negotiate, ask the hiring manager or recruiter to clarify or set up a meeting with them to discuss.
Negotiate
"I recommend negotiating over the phone if you're able," Michelle Doan, ICF career coach and founder of Rising Tide Coaching and Consulting, says. "It can feel scary to do so, but you'll get more immediate cues from the recruiter on the possibility of getting what you're asking for. Prior to the phone call, you can send an email stating that you're excited about the offer, and want to see if there's a possibility of adjusting X element. That way, the recruiter is prepared for the call and isn't caught off guard."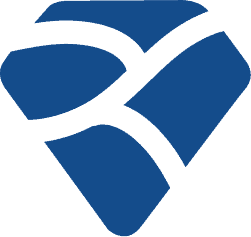 Forage Find
Beware of over-negotiating. If you've discussed compensation with the recruiter throughout the process and they've been clear about their budget, continuing to negotiate for far more money than what you've discussed may cause them to rescind the offer.
For example, your email asking to set up a conversation might say:
Before your phone call, prepare what you'll say to the hiring manager or recruiter, including any market rate salary or benefits data. This will help ground your arguments in facts vs. feelings and keep you from stumbling when you're nervous.
>>MORE: How to Negotiate Salary for Beginners (With Examples)
Say Thank You
Start your email by showing your gratitude for the offer. Thank whoever you're writing the email to for the offer, and share that you appreciate them sending the written offer over.
Officially Say "Yes"
If you've negotiated and gotten the offer you're expecting, it's time to officially say yes to the offer. Be sure to express enthusiasm! It's better to be straightforward here — getting right to the point will make sure no one's confused about whether you're joining the team. You want your excitement to shine through.
Restate the Terms
In your acceptance, restate the terms of the offer to ensure everyone has their details straight. For example, you might want to reiterate the starting date, compensation, critical benefits, and other information you want to make sure is correct about the offer.
Ask for Next Steps
Finally, ask the hiring manager and/or recruiter for next steps with the offer. Is there any other paperwork you need to complete or onboarding action items before your first day? Ask about these now to avoid running into surprises or outstanding items before you officially start.
Accepting a Job Offer: Email Examples
So you're ready to say yes to the offer, clarify the terms, and prepare for your first day. What does that look like in an email? Here are three examples of a how to accept a job offer email.
Example Email 1
Subject Line: Re: Social Media Coordinator Offer
Dear Naomi,
Thank you so much for offering me the social media coordinator role at Company X! I'd love to officially accept the offer.
As discussed, the starting salary will be $65,000 with 20 days of vacation. In addition, I'll be working a hybrid schedule from the office in Manhattan, New York.
I can't wait for my first day on December 1st! Please let me know if there are any outstanding items I need to complete before then. Thank you for the opportunity, and I look forward to working with you soon.
Best,
Emily
Example Email 2
Subject Line: Joseph Hernandez Offer Letter — Junior Reporter
Dear Anna,
Thank you so much for the offer for the junior reporter position! I'm writing to formally accept the offer.
As discussed and stated in the offer (which I've signed and attached below), my starting salary will be $50,000 with three weeks of paid vacation, health insurance plans available after 30 days, and 401(k) matching. I'll meet you in the Los Angeles office for the first week, but after that, the role has flexible hours and location.
Please let me know if there's anything else you need from me before my start date on October 2nd! I'm looking forward to joining the team.
Sincerely,
Joseph
Example Email 3
Subject Line: Re: COMPANY Z — PARTNERSHIP ASSOCIATE OFFER LETTER
Dear Sara,
Thank you so much for sending over the revised written offer after our conversation. I'm so excited to share that I officially accept the partnership associate position offer. I've attached the signed offer to this email.
As stated in the offer, the starting salary is $45,000 with an annual performance-based bonus.
I will give my two-week notice to my employer later today, so I can start on October 2nd as planned.
Thank you again for the opportunity. I'm looking forward to joining the team! Please let me know if there's anything you need from me.
Thanks,
Tessa
Have you accepted your offer? Congratulations! Prepare for your first job and learn workplace skills like time management, presentation skills, and business communication etiquette with Forage's personal development virtual experience programs.