Congrats! The hiring manager was impressed with your application and wants to schedule a job interview with you. Taking a look at these common job interview questions and answers can help you prepare.
Common Job Interview Questions and Answers (Sample PDF)
We've come up with an ultimate guide to answering job interview questions and answers, including:
20 common job interview questions and answers for all career paths
Advice from experienced recruiters and talent professionals, including:

Margaret Buj, principal recruiter at Mixmax
Karl Cremin, co-founder and director at Talentspot Recruitment
Jeremy Grunfeld, director of student success at Forage
Daniela Herrera, talent and DEI consultant
Laura Mills, head of early talent insights at Forage
Amy Spurling, founder and CEO at Compt
Shahrukh Zahir, founder of Right Fit Advisers
Experts' Advice on Job Interview Questions and Answers
The experts who contributed to the job interview questions and answers sample PDF above also provided the following general advice for interviews.
Have Confidence
Students and new grads interviewing for their first jobs often lack confidence in interviews because they lack experience, says Jeremy Grunfeld, head of student success at Forage. This lack of confidence can lead candidates to say whatever they think the interviewer wants them to say — which might not always be the best answer.
"The best thing that we can teach students to do is to be confident prior to having experience," says Grunfeld. "You'll find that those who actually are authentic in their interviews will outperform those who are seeking to give prepared answers."
While it's prudent to prepare ahead of an interview, remember that answering authentically will reflect better on you than giving an answer you think the interviewer is looking for but isn't true to you.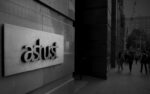 Managing Self-Doubt and Impostor Syndrome
In this free program from Ashurst, you'll learn about impostor syndrome and social identity.
Skills you'll build: self-awareness, social identity, factors causing impostor feelings
Research the Company
If you walk into an interview having no clue what the company does, you may not perform very well, even if you've read up on common job interview questions and answers.
"If you have looked at any of their marketing materials, clicked around their website, or maybe listened to a podcast, you're going to be so much more prepared for the interview, ask better questions, and make a much better impression than someone showing up to learn about the role out of the blue," says Amy Spurling, founder and CEO at Compt.
Margaret Buj, principal recruiter at Mixmax, advises candidates to research the company culture, recent news and press releases, and competitors.
Structure Your Answers
Nearly every source quoted in this article advised that candidates use the STAR method to guide how they answer job interview questions. Daniela Herrera, a talent and DEI consultant, gave the following explanation:
Situation: a specific situation from your current or past experience that is relatable to this particular role or skills
Task: what was the goal in this situation? Did you achieve that goal? Why or why not?
Action: use this opportunity to give the interviewer some perspective on the point you were trying to make and how this situation relates to the role they're interviewing for. What did you do that helped achieve that goal? Think about the "action" as the most important part of your answer.
Result: this might sound self-explanatory, but don't forget to share with the interviewer what happened after that project was completed. Did you learn anything new? Did the team do anything out of the ordinary worth mentioning?
For example, if you wanted to apply the STAR method when answering an interview question about how you handled a challenge in a previous role, you would first describe the challenge in more context (situation), then you would explain the piece for which you took responsibility (task), what you did (action), and finally what happened because of the action you took (result).
"Just like every story has a beginning, middle, and end, structure your answer with context, action, and result," says Shahrukh Zahir, the founder of Right Fit Advisors, a staffing and recruiting firm.
"Make sure you prepare to tell the interviewer what you did, but also how you did it," says Jamie Smith, head of people and culture at RGF Staffing UK. "The 'how' brings it to life."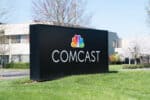 Unspoken Interview Fundamentals
In this free program from Comcast, you'll complete a self-reflection to develop your personal story. Then, you'll practice telling it in an interview.
Skills you'll build: interview preparation, self-reflection
Practice Your Responses
Grunfeld recommends that candidates follow five steps to prepare for behavioral interviews:
Look up a list of common behavioral questions. (Hint: check out the job interview questions and answers sample PDF at the top of this article!)
Reflect on your experiences and answer each one of them with a single example.
Choose your best examples.
Practice structuring how you'll discuss those examples using the STAR method explained above.
Think about which behavioral questions can be linked to each other. Then, select a few of your strongest examples that you can reference for several different behavioral questions.
Plan to review the job interview questions and answers with a friend, mentor or external recruiter in the days leading up to your interview. "Let them be your initial audience, offering critiques to refine your narrative," Zahir says.
However, avoid memorizing exactly what you're going to say, or you'll risk sounding robotic and inauthentic.
"Your answer should feel real, not rehearsed," Zahir adds.
Margaret Buj suggests recording yourself practicing your answers and then reviewing the recording to assess your body language and tone.
The more interviews you attend, the more comfortable you'll become, and the more natural your answers to job interview questions will feel.
"It's a matter of trial and error," says Logan Nguyen, co-founder and CMO of NCHC, a health and wellness magazine.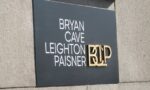 Interview Preparation: Own Your Story
Complete a strengths assessment, research a potential employer, and practice telling your story in this free program from Bryan Cave Leighton Paisner.
Skills you'll build: interview preparation, research, career development
Tailor Your Answers
When preparing for an interview, recognize that though some job interview questions and answers may not differ dramatically from company to company, you shouldn't expect to give the exact same responses in interviews at different companies.
"Customize your answers to the specific job and company. Highlight experiences and job skills that are directly relevant to the role you're applying for," says Margaret Buj.
The better you understand what the position entails, the easier it will be for you to connect your prior experience to the role in the interview.
"It's important to be clear about the requirements of the position you're interviewing for, the demands of the company you're applying to, and whether your skills and expertise match the job requirements," Nguyen says.
Stay Positive
Several common job interview questions and answers involve discussing how you handled difficult situations. Though those situations may hold a negative connotation for you, keep your answers focused on the positive, says Magaret Buj.
"Emphasize what you learned and how you grew from those experiences," she says.
Ask Questions
Don't be so focused on studying job interview questions and answers that you forget to prepare some questions of your own.
"Prepare thoughtful questions to ask the interviewer," Margaret Buj says. "This shows your genuine interest in the company and role."
Follow Interview Etiquette
In addition to studying job interview questions and answers, review interview etiquette before the big day.
Dress appropriately, arrive early or on time, and behave politely and professionally during the interview, Margaret Buj advises.
Send a thank-you email after the interview, too.
Now that you know the basics, explore free interview preparation and career readiness programs on Forage:

Ready to take your job skills up a notch? Browse Forage's entire catalog of free job simulations.