When leaving high school, Emma was faced with the age-old challenge of choosing what to study in college.
Emma's teachers recognized her strength in math and science, and encouraged her to explore engineering. This sounded like an interesting career, but Emma recalls having no idea what an engineer actually did: "Was it like a train driver or what does engineering actually look like? The terminology is used in so many different ways."
After doing some research, she realized that engineering had many different career paths. She was most attracted to biological engineering, considering its broad application across a range of industries, such as agriculture, animals, and medicine. So off she went – exploring the world of biological engineering at Ohio State University!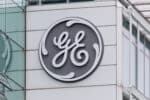 GE Aerospace Explore Engineering
Explore the day-to-day work of an engineer at GE Aerospace in this free job simulation.
Avg. Time: 3-4 hours
Skills you'll build: Data analysis, written communication, decision making, engineering judgment, visual communication
Gaining Industry Experience
Emma landed a biomedical internship during the summer of 2020, where she further developed an interest in the medical aspect of biological engineering.
It was during that summer that she learned about Forage's GE Digital Technology Enterprise job simulation through her engineering society group chat. A GE employee had referred her to the program — and she saw it as an awesome opportunity to learn more and expand her industry exposure.
"I thought maybe I could do this on the weekend to get more insight into GE. I knew that GE HealthCare was a goal of mine to work for them, and I thought this was the best way to get there.
"It provided me with another experience that was different from what I already had — at the time, I didn't have anything from school or my existing internship that focused on what this program was focusing on. For me, it's about having more opportunities and insight into as many companies to help make decisions."
Ultimately, the job simulation helped Emma get a head start on her career journey with GE.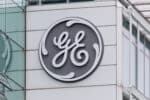 GE Aerospace Explore Digital Technology
Learn key skills as you build a user interface and write technical requirements for a supply chain management application.
Avg. Time: 3-4 hours
Skills you'll build: JavaScript, front-end development, critical thinking, written communication, Vue.js
From Job Simulation to Internship
Emma was offered and accepted an internship with GE HealthCare for the summer of 2021. She found that completing the program ahead of her application had a significant impact on her journey in three main ways.
First, she could refer to her experience in discussion with GE recruiters — allowing her to be specific in why she was interested in GE and demonstrate her interest.
In addition, it helped her to make a career decision. Having experienced a taste of life at GE, she could continue with confidence that it was a company she wanted to work for.
She was also more prepared for day one. Having been exposed to what it was like to work at GE through the job simulation, Emma was familiar with some of the terms used by her team from the beginning of her internship. This foundational exposure helped her to pick up the work quickly – and she was impressed by how accurately the program reflected the work she did in her internship.
"During my internship with GE, I saw that what I learned in the program last summer was really coming into play … the hypothetical project I was doing on wind turbines with fishbone process mapping & solutions which I did casually on the weekend actually helped me out during my internship when projects came up.
"I'd only done the experience once, so I wasn't an expert yet — at least I wasn't the person in the room who had no idea what was going on. I had a baseline knowledge and I could go from there."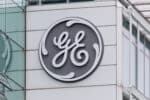 GE Aerospace Explore Supply Chain
Prepare for GE's supply chain internships and development programs by learning what it's like to work as a supply chain engineer.
Avg. Time: 3-4 hours
Skills you'll build: Problem-solving, critical thinking, accountability, interpreting engineering data
Parting Words for Future Students
Emma describes Forage's program as an immersive online job simulation that gives you unique insight into a particular company, and helps you get your foot in the door. She highly recommends it to other students to get ahead and expand their horizons. "During my internship with GE, I saw that what I learned in the [job simulation] program last summer was really coming into play," she concludes.
Congratulations again, Emma, on completing the program and securing your GE Summer Internship!
Connect with Emma on LinkedIn here.
By Annabel Gurney