General Electric (GE) is an American conglomerate company that prides itself on innovation and operates globally in the power, renewable energy, aviation, and health care sectors.
Interested in a career with GE and ready to learn more about what general electric does? In this guide, we'll go over:
>>MORE: Explore engineering at GE Aerospace with this virtual work experience program.
What Is GE?
General Electric was formed in an 1892 merger between Edison General Electric Company and Thomson-Houston Company. Throughout the years, GE has pioneered major innovations, including the first x-ray machine in 1896, the magneto compass in 1929, and silicone for commercial use in 1944.
Headquartered in Boston and incorporated in New York City, General Electric is American-based but has offices in more than 997 cities worldwide. The company reported revenue of $71 billion in 2021.
What Does General Electric Do?
Essentially, General Electric has "invented the future of industry" and is committed to "building a world that works."
Pioneering new technologies to solve its clients' problems, the company is passionate about delivering solutions to customers, with GE equipment and solutions used globally in over 45,000 onshore wind turbines, 64,000 military and commercial aircraft, 4 million health care installations, and 7,700 gas turbines.
Note: Beginning in 2023, GE plans to break up its conglomerate and split into three separate companies — focusing on health care (GE Healthcare), energy (GE Vernova), and aviation (GE Aerospace).
GE Jobs and Salaries
General Electric has a variety of different business portfolios to work for, including additive, aviation, capital, digital, health care, power, renewable energy, corporate, research, and electric insurance.
Within these sectors, product and project management and engineering are three of the job functions frequently appearing on GE's career site. Currently, General Electric has openings in over 42 countries — here's what to expect in terms of typical salaries for various positions on these teams.
GE Engineering Team
Engineering is all about designing solutions to make the world a better place. Interested in optimizing customer designs, supplying power to the grid, or creating other innovative solutions to real-world problems? GE's engineers are innovators at their core who work tirelessly to ensure they can solve their clients' issues.
As reported on Glassdoor, these are the average salaries for different engineering positions at GE:
Software engineers average about $139,100 a year.
Senior software engineers average about $165,000 a year.
Mechanical engineers average about $108,800 a year.
Manufacturing engineers average about $104,000 a year.
Software developers average about $137,700 a year.
Find your career fit
Discover the right career path for you with a free Forage job simulation.
GE Product and Project Management Teams
Want to see an idea come to fruition from start to finish? The product and project management teams take an innovative plan and manage the process of getting it to market. Specific tasks for positions on this team vary greatly depending on the business portfolio they work on.
According to Glassdoor, here's what you can expect in terms of average compensation for the product and project management teams at General Electric:
Project managers average about $135,000 a year.
Program managers average about $159,800 a year.
Product managers average about $174,000 a year.
Senior project managers average about $179,600 a year.
Senior program managers average about $208,000 a year.
Senior product managers average about $208,300 a year.
GE Student and Recent Graduates Opportunities
You can get your foot in the door early on at GE with its student and recent graduate opportunities.
General Electric divides its early-talent options into several sectors, with apprenticeship, internship, leadership, and entry-level positions in:
General Electric prides itself on employing leaders invested in their students' development and who encourage students to reach their potential. In 2022, LinkedIn named GE one of the top 50 best companies to grow your career, and Handshake named GE as a top employer in its 2022 Early Talent Awards.
Are you looking to gain some experience and skills in your preferred industry? On top of other early career opportunities, General Electric offers graduates development programs in some of its businesses, where you'll train to take on tasks in your related field and rotate to different positions. Available areas include information technology, engineering, financial management, quality and regulatory, operations management, commercial, and marketing.
Previous interns have rated their experiences working at GE positively. According to Glassdoor, 88% of percent of interns would recommend their experience to a friend. Overall, past interns rated their time at General Electric 4.3 out of 5 stars.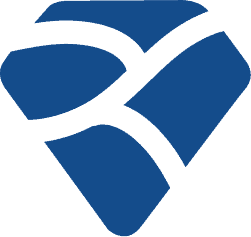 Forage Find
Networking with a recruiter greatly improves your chances of landing an internship! Attending on-campus events, virtual events, and connecting with recruiters on LinkedIn can help you form a connection with the company and make your application stand out!
GE Benefits and Perks
On Glassdoor, current and past General Electric employees rate their benefits 3.7 out of 5 stars across all U.S. professions. Specifically, the company's parental leave policy earned 4 out of 5 stars, while paid time off received a rating of 3.9 out of 5 stars.
In addition to health insurance, 401(k), and general benefits, these are some of the other perks General Electric offers:
Work-life balance: GE offers new parents paid leave to help them transition into parenthood. Flexible work arrangements, employee assistance programs, and well-being programs also help employees find work-life balance.
Career development: The company provides various professional development opportunities, including a digital learning portal, leadership programs, executive training, and professional networking.
GE Culture
Unfortunately, the company culture at GE ranks relatively low, according to employee reviews. On Indeed and Comparably, General Electric's employees rate the company culture 3.8 and 3.1 (C-) out of 5 stars, respectively.
However, on Comparably, 62% of employees report a positive work environment and are happy with their work-life balance. Eighty-five percent of employees look forward to interacting with their teams. On average, employees have three meetings daily, allowing for plenty of collaboration and socialization.
As always, the culture depends significantly on which department and team you work for. GE works hard to promote inclusion and diversity and is dedicated to creating an inclusive culture where everyone feels accepted, respected, and empowered. Multiple employee resource groups — including the Hispanic Forum, Pride Alliance, and Women's Network — aim to bring employees together to foster a sense of belonging.
>>MORE: GE Explorer Series: Human Resources Program
GE Initiatives
Other indications of company culture are how and where a company chooses to give back. For example, General Electric is involved in various initiatives geared toward helping the environment and fostering diversity:
Sustainability: General Electric is committed to being carbon neutral by 2030 and net zero by 2050. The company has achieved a 21% reduction in carbon compared to 2019.
Commitment to diversity and equality: Since 2020, GE has increased women and minority leadership and closed the pay gap, with men and women doing similar work getting paid within 1% of each other.
Next Engineers: General Electric aims to increase diversity starting at the college student level with its Next Engineers program, an international college and career-readiness program aimed at increasing diversity in engineering.
GE vs. Rolls-Royce
Curious about a career with General Electric but want to see how it compares to competitors? One of GE's major competitors is Rolls-Royce, a company similarly working to innovate in industries such as aviation. Looking at past employees' reviews of both companies, here's how the companies stack up, according to Glassdoor:
General Electric and Rolls-Royce tie in overall ratings, settling at 3.9 out of 5 stars.
Rolls-Royce ranks higher than GE in work-life balance, while GE ranks higher than Rolls-Royce in senior management, culture and values, diversity and inclusion, and compensation and benefits.
Employees at General Electric have a 13% higher positive business outlook than employees at Rolls-Royce.
80% of employees at GE and 81% at Rolls-Royce would recommend working at their respective companies to a friend.
How Does the GE Interview Process Work?
If you've landed an interview at GE and are looking for some interview tips, GE gives prospective employees a glimpse into the interview process to help them succeed, including sample questions and advice on how to answer them.
Overall, the company focuses on behavior-based interviews where you'll have to answer questions about previous situations and how you've handled them. For these types of interview questions, using the STAR method can be extremely helpful for providing thorough, thoughtful answers.
In terms of how prospective employees rated their experiences with GE, 70% of interviewees reported a positive interview experience, while just 10% of interviewees had a negative experience.
As for difficulty level, on a scale of 1 to 5, the average rating was 2.9 — meaning the interview was slightly above average in terms of difficulty.
If you're unsure how to get your foot in the door at General Electric, here's how previous candidates who landed an interview applied:
49% submitted online applications
24% applied through campus recruiters
10% applied via employee referrals
7% worked with recruiters
5% applied in person
3% used a staffing agency
>>MORE: Ready yourself for an interview at GE with Entry-Level Software Engineer Questions (With Answers)
Takeaways
General Electric is a conglomerate company working in the power, renewable energy, aviation, and health care industries.
Prominent job functions at GE are product and project management and engineering.
Major initiatives at the company tend to center around environmental sustainability and diversity.
Most interviewees submitted their applications online, with campus recruiters and employee referrals as the second and third most popular application avenues.
Check out what it's like to work at other top companies with Forage's company guides.
Image credit: creisinger / Depositphotos.com