You've probably passed a big sign with a red and white bullseye on it and knew what it was, whether it was your destination or not: a Target store. Perhaps best known for things like Bullseye and the Dollar Spot, Target has become a reliable shopping destination across the country. But have you ever wondered what it's like working at Target?
From ringing up customers to creating a marketing strategy, Target has all kinds of jobs for all kinds of people. This guide breaks down the details, from the company's history to succeeding in the interview.
What Is Target?
Target's roots were planted in Minnesota in the 1960s. The Dayton corporation wanted to grow its customer base and decided the best way to accomplish this goal was by offering a higher-quality shopping experience with discount prices. The first Target opened in 1962 in Roseville, Minnesota, to "delight customers." The early advertisements touted the self-service shopping experience, ample parking, and air conditioning.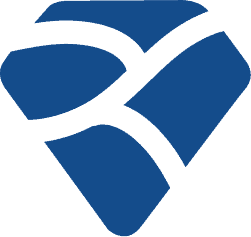 Forage Find
The Target name and logo were inspired by the goal of hitting the center of the target — a bullseye. The idea was that Target stores would hit the mark on pricing, quality, and community.
The Dayton family owned 90% of Target, making it a private company. However, in anticipation of a 1967 IPO, Target released its first public report in 1965. That practice continues today, with Target releasing its public reports well before any required deadlines.
By 1966, the company expanded beyond Minnesota and opened two stores in Denver, Colorado. From there, the company continued to grow and innovate. According to the 2022 public report, Target has stores in all 50 states and the District of Columbia (reaching that milestone in 2018 with the first Vermont location). As a result, nearly 75% of the U.S. population lives within 10 miles of a Target store.
As of 2022, Target employed over 400,000 team members and is headquartered in Minneapolis. The company reported revenue of $109 billion, with 5% of the profits going back to communities. Target also owns Shipt and Roundel, has 57 supply chain facilities, and 45 brands that can only be found at Target — not to mention Bullseye, the mascot!
Student and New Graduate Opportunities at Target
Target has two types of internships. One is for current college students, while the other is for current MBA students and new graduates. Both programs have an array of roles and opportunities across all of Target's teams.
>>MORE: What Is an Internship (and Why Should I Do One)?
Undergraduate Internships
Undergraduate internships last between eight and ten weeks between June and August. Applications open the prior fall and remain open until all internship slots are filled.
The positions include:
Software engineer: develop, build, and test new tools
Associate buyer: learn how to create a shopping experience for guests and work with outside vendors
Operations manager: build leadership skills and learn about Target's supply chain
Store executive team leader: discover how to lead a store and improve its performance
Financial analyst: formulate analyses and recommendation in sales and operations
Inventory analyst: gain experience building, negotiating, and maintaining vendor relationships
Marketing associate: work on creative campaigns
Space and presentation business partner: create in-store shopping experiences
Assets protection: investigate and resolve thefts and respond to crisis events

Merchandising
Experience what it's like to work in merchandising in this free course from lululemon. Learn how to create an on-order log, forecast sales, and analyze competitor products.
Avg. Time: 3-3.5 hours
Skills you'll build: Data analysis, Excel, assortment planning, in-store merchandising, market research, financial planning
The specifics for each role can be found in the job posting. However, all internships are full-time (40 hours per week) paid roles. Many have a minimum GPA requirement.
Graduate and New Graduate Internships
Current MBA students and recent graduates can also apply for internships in supply chain or finance. Each internship covers the same topics. However, the leadership internships last several years, while the non-leadership internships last 10 weeks.
It's important to note that while you may have a location preference, you can be placed wherever Target needs you.
>>MORE: How to Apply for an Internship
Supply Chain
If you're interested in a supply chain or logistics career, you can apply for the Arrows Supply Chain internships. The leadership development program is open to current MBA students and other graduate-level programs.
While the leadership program lasts several years, there are 10-week options. In both cases, you'll rotate through three areas of Target's supply chain and logistics teams. Some MBA students accepted to the internship may also be selected for Target Arrows Camp, an additional program to help you build your skills.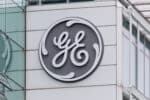 Explore Supply Chain
Discover what it's like to work as a supply chain engineer in this free course from GE Aerospace. Learn how to analyze data and contribute to the manufacturing process.
Avg. Time: 2-3 hours
Skills you'll build: Critical thinking, problem solving, interpreting engineering data, accountability
Finance
Target's Finance Leadership Development Program lasts three years. Also a rotational program, you'll work as a member of two different finance teams and collaborate with multiple units within Target. There is also a 10-week option.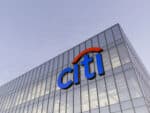 Finance
Explore what it's like working in finance with this free course from Citi. You'll help the team manage KPIs, financial risk, and predict credit card sales.
Avg. Time: 3.5-5.5 hours
Skills you'll build: Data analysis, regulations, commercial awareness, communication, presentation
Entry-Level Roles at Target
Entry-level job openings are on Target's job search page. The filter for entry-level roles is under "internship" on the right side. These positions are posted and filled as needed. To keep tabs on what jobs are open, you can sign up for a job alert and be notified when new roles matching your search criteria are posted.
Additional Opportunities
Target also hosts two multi-day events, each with a specific focus.
Women in Technology Symposium. Attendees can job shadow Target engineers, listen to tech leaders, participate in a hackathon, and more. This is also an opportunity to interview for summer internships.
Diversity Leadership Symposium. Attendees network and interview for summer internships. They also engage in career development activities.
And you can check out Target's recruiting events page to find and attend recruitment events near you. And if there aren't any near you, don't worry. Target hosts many virtual recruitment events.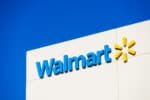 Advanced Software Engineering Virtual Experience
Try your hand at software engineering in this free course from Walmart. Design a relational database, implement a novel version of a heap, and more.
Avg. Time: 4 hours
Skills you'll build: Java, data structure, SQL, software architecture, Python
Target Jobs and Salaries
All open Target careers are on the jobs page. This encompasses everything from working in the stockroom at your local Target to a corporate Target career at headquarters. The job search function allows you to narrow your search by location, keyword, department, or job level.
What types of careers can you find at Target? And what do they pay? Below are salary ranges pulled directly from Target's job postings, along with estimated pay information for people with zero to one year of experience from Glassdoor:
| Job Title | Salary Information | Glassdoor Estimate |
| --- | --- | --- |
| Senior legal affairs and ops consultant | $67,600 – $121,700 | $51,000 – $87,000 |
| Operations manager | $67,600 – $121,700 | $65,000 – $102,000 |
| Senior financial analyst | $67,600 – $121,700 | $67,00 – $97,000 |
| Senior supply chain analyst | $67,600 – $121,700 | $67,00 – $97,000 |
| Senior insights manager (consumer marketing) | $87,900 – $158,200 | $106,000 – $160,000 |
| Product development manager | $67,600 – $121,700 | $63,000 – $103,000 |
Target Benefits
In addition to the "typical" benefits companies offer (like medical insurance, a 401(k), and paid time off), Target offers eligible team members unique benefits such as:
Discounted rates for a Weight Watchers membership
Hybrid and flexible work arrangements for eligible positions
Maternity support benefits, including doula coverage
Pet insurance through MetLife Pet Insurance
Back-up child care
Tutoring support
Pet sitting
Tuition-free education (if eligible) and tuition reimbursement
Student loan refinancing through Target Credit Union
And, of course, a 10% Target team member discount and an additional 20% Wellness Discount on produce and certain healthy brands.
>>MORE: What Are Fringe Benefits?
Target Culture
Target's mission is "to help all families discover the joy of everyday life." This guides every business decision the company makes and plays a significant role in Target's culture, which is one of: 
Mutual care
Respect
To make the most meaningful and positive impact
To create and support this culture, Target has three core values:
Inclusive. The company tries to be inclusive and value diverse voices and perspectives.
Connection. Everyone collaborates across functions and tries to build trusting relationships.
Drive. Every employee works to do right by guests and each other. The company attempts to deliver results but values progress over perfection.
Through these core values, Target aims to create a work environment that values every perspective and allows all employees to be authentic.
Target also supports team members and the community through additional initiatives.
>>MORE: How Can You Tell if an Employer Values Diversity and Inclusion in the Workplace?
Diversity, Equity, and Inclusion
To support an inclusive culture, Target launched its diversity, equity, and inclusion (DE&I) strategy in 2003, which focuses on four key areas:
Guest experience. Every Target guest should feel welcome in stores and see themselves represented.
Work environment. All employees should feel valued and able to build a successful career no matter their role.
Workforce diversity. The company hires and develops all talent.
Societal impact. Target engages in philanthropic spending to help advance racial equity. The company gives back 5% of profits to local communities and has done so since 1946.
Social
In addition to having an impact on local communities, Target has also pledged to create safer communities globally.
To ensure human rights are respected throughout its supply chain, Target's policies align with the UN Guiding Principles on Business and Human Rights. Target expects all of its vendors to comply with the company's Standard of Vendor Engagement and has a Responsible Sourcing Program to monitor worker safety.
Environmental
Understanding that the company's large footprint and various products can negatively affect the environment, Target has set environmental goals to help minimize that impact.
Target aims to be the leader in creating or curating sustainable brands and experiences. This includes places for guests to drop off recycling, a zero-waste packaging initiative, and reusable shopping bags.
Also by 2030, Target's goal is to send nothing to landfills. By 2040, 100% of Target's brands will be "circular" (meaning zero waste or recyclable). To get there, Target has initiatives such as car seat recycling, printing display signs in stores (to avoid overprinting and wasting paper), and is piloting a textile recycling program.
By 2040, Target plans on achieving net zero greenhouse gas emissions to help combat climate change. To achieve this goal, Target plans on sourcing 100% of its energy from renewable sources by 2030.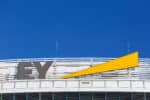 Climate Change and Sustainability
Experience what it's like working as part of the Climate Change and Sustainability Services (CCASS) team in this free course from EY. You'll learn what it takes to advise clients on environmental and sustainability issues.
Avg. Time: 3-4 hours
Skills you'll build: Research, critical thinking, data analysis, Excel, external communication, report development
Pay Equity
Target has taken several steps to ensure all team members at every level are paid equitably.
Base pay ranges for every job level are benchmarked to the overall market to make sure Target's wages are competitive. The company also analyzes job titles and job descriptions to ensure team members are paid the same for doing the same work.
Target trains managers and recruiters about pay equity, giving them tools to reduce bias and disparity in starting pay and annual raises. Additionally, Target prohibits hiring managers from asking about candidate pay in previous positions (in most cases) and regularly conducts pay audits.
Employee Reviews of Target
So, what do employees think about working at Target?
Target has a 3.6 out of 5-star culture rating (a C plus) on Comparably. Out of the nearly 5,000 employee reviews, almost two-thirds (59%) felt that the key product indicators (KPIs) and objectives and key results (OKRs) were not clear. Just over half (53%) said they did not feel they were recognized for their accomplishments or impact. However, 62% of employees said they were proud to be a part of the Target company.
>>MORE: Corporate Jargon Gen Z Should Know
The MIT Culture 500 found that the most often positively discussed aspect of working at Target is collaboration, while execution (the ability for employees to take action) was the most frequently negatively discussed value.
Target vs. Other Top Companies
How does working at Target stack up to working for the competition?
Here are head-to-head employee reviews of Target's top competitors from Indeed. All ratings are out of 5 stars.
| | Overall | Work-Life Balance | Compensation and Benefits | Job Security and Advancement | Management | Culture |
| --- | --- | --- | --- | --- | --- | --- |
| Target | 3.5 | 3.4 | 3.2 | 3.1 | 3.1 | 3.4 |
| Walmart | 3.4 | 3.2 | 3.3 | 3.2 | 3.0 | 3.2 |
| Amazon | 3.5 | 3.3 | 3.6 | 3.1 | 3.1 | 3.3 |
| Costco | 4.0 | 3.7 | 4.3 | 3.8 | 3.5 | 3.8 |
How Does the Target Interview Process Work?
Target has an extensive interview prep guide on its website and offers specific advice for each phase of the interview. The company also includes a list of sample prompts you can download to help you prepare for the interview, though the company stresses that it's just a sample and not actual interview questions. The guide also includes tips and insights as to what the interviewer is trying to learn when they ask a specific question and what you should consider when answering.
Before the Interview
Target advises applicants to thoroughly review the job posting to understand the role and to prepare what questions they want to ask ahead of the interview. Finally, Target says that as you're prepping answers to possible interview questions, think about what you've learned, how you've overcome challenges, achieved your goals, and collaborated with others.
During the Interview
The prep guide lays out in broad strokes what you can expect during the interview and how to manage your time. The interview starts with introductions, an overview of the role, and what the interviewer wants to learn about you.
Interviewers rely "largely on behavior-based interviewing to assess the knowledge and skills needed for most roles." That means the interviewer wants to hear you describe how you used your skills in a specific situation (one you're likely to encounter on the job).
The best way to answer behavioral interview questions is using the STAR method. STAR stands for situation, task, action, result and it helps you remember the elements you need to create a stand-out answer. You'll answer with a brief story that describes a situation you faced, the task you had to complete, the actions you took, and what the result was.
>>MORE: 30 Behavioral Interview Questions for All Careers
After the Interview
After the interview, thank the interviewer and confirm the next steps. And if you don't receive an offer, you can apply for other roles you may be a better match for.
Have More Questions?
If the interview prep guide doesn't answer all of your questions, Target also has a career FAQ page with answers to many common questions. It's got tons of specifics on how to apply, how to check on your application status, and how to navigate the entire Target interview process.
Key Takeaways
Target has been in operation since 1962.
Target has short (eight to ten weeks) and long (up to three years) internships.
Though Target will keep internship positions open until they are filled, applications open the prior fall for summer internships.
To succeed in a Target interview, make sure your answers relate to the role and Target's values.
Target offers extensive advice on its site — including prompts — to help you practice and prepare for your Target interview.
Image credit: jetcityimage2 / depositphotos.com