"Save money. Live better." Sound familiar? As the world's biggest retailer and the largest company in the U.S. by revenue, Walmart is a well-known retail corporation that operates stores, warehouses, and e-commerce sites all over the world.
If you're interested in working for the retail giant, Walmart hires employees in nearly every field and industry, so job opportunities are abundant. Learn about working at Walmart, from its compensation and benefits to company culture and the interview process. In this guide, we'll cover:
What Is Walmart?
In 1962, Sam Walton opened the first Walmart store in Arkansas with the fundamental goal of having "the lowest prices anytime, anywhere." Five years after opening, Walmart expanded to 24 stores with total sales of $12.7 million. By the 1990s, the company had become the biggest retailer in the United States and began to expand internationally.
Walmart's success continued in the early 2000s as it topped the Fortune 500 list and exceeded over $400 billion in annual sales. In 2014, Doug McMillon, who started working for Walmart as a teenager unloading trucks 30 years ago, was promoted to president and CEO. Keeping with its Arkansas roots, Walmart's headquarters are located in Bentonville, with corporate offices across the nation.
As of 2022, Walmart is number one on the Fortune 500 list for the 10th year in a row and is one of the world's best-known brands. The company operates more than 10,500 stores and clubs in 24 countries with 2.3 million employees (1.6 million in the U.S.) and $573 billion in revenue in the fiscal year 2022.
Walmart Careers and Salaries
Walmart embraces a culture of promoting from within, with 75% of salaried managers starting their careers as hourly associates. In fact, the average time to first promotion for entry-level associates is just seven months. As such a large corporation, Walmart offers a wide variety of careers in five main career areas:
Stores and Clubs
Distribution, Fulfillment, and Drivers
Healthcare
Technology
Corporate
Within these broad categories are numerous professional paths that can help you achieve all your career goals. Below are some typical jobs and salaries on two of Walmart's largest teams.
>>MORE: Is Technology a Good Career Path?
Walmart Accounting and Finance Jobs
As part of the overall corporate job category, Walmart's accounting and finance team uses analytics, financial modeling, forecasting, and more to help guide financial decisions, evaluate operations, and analyze new products.
Average annual salaries reported on Glassdoor for jobs on this team include:
Accountant: $72,500
Financial analyst: $96,700
Finance manager: $202,600
Accounting associate: $54,400
Finance director: $254,000
Accounts payable specialist: $53,600
>>MORE: Finance Career Path: Is It Right for You?
Walmart Technology Jobs
Walmart's Global Tech team consists of 15,000+ software engineers, data scientists, cybersecurity experts, data analysts, and other technology professionals working to transform and innovate the experiences of customers, associates, and members.
The technology team at Walmart is primarily virtual, with team members embracing hybrid work arrangements that enable them to enjoy the flexibility of a remote job while also having in-person work opportunities at nearby hubs.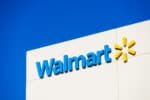 Walmart Advanced Software Engineering
Perform the same tasks software engineers at Walmart do with this free Forage job simulation.
Avg. Time: 3.5 to 4 hours
Skills you'll build: Java, data structures, UML, SQL, Python, relational database design
The Global Tech team is split into seven divisions:
Data science and analytics
Information technology
Project and program management
Software development and engineering
UX design
These are the reported average salaries of several technology team positions at Walmart:
Student and New Graduate Opportunities at Walmart
Walmart gives students and recent graduates the chance to further their skills and prepare for their careers through several internship and development programs. Participants get exposure to industry leaders and executives and opportunities to grow within the company.
Currently, the company offers internships and development programs for both current students and recent graduates.
Internships
Student and new graduate internships involve working on real projects where you can grow your skills and learn what it's like to work at Walmart, all while earning competitive pay.
For undergraduate student internships, students must be in their junior year with above a 3.0 GPA. From software engineering and data analytics to product management, Walmart has internship openings in various fields. These 10-week summer opportunities are available at the company's offices in Arkansas, New Jersey, Virginia, Texas, and California.
Walmart internships also include fun events, such as movie nights, happy hours, hackathons, and more. At the end of the program, many students receive full-time job offers or an invitation to come back for a return internship.
For more established professionals, Walmart offers paid summer graduate and MBA internships. However, these internships are only available in Silicon Valley, California and Bentonville, Arkansas.
>>MORE: How to Get an Internship Without Work Experience
Development Programs
Walmart's development programs take internships one step further with training, field immersion, and a virtual international experience. But, it's only available for those looking to work in human resources or accounting and finance.
Walmart's People Development Program is for students and graduates interested in pursuing careers in human resources. The opportunity starts with a typical Walmart internship, then you'll strengthen your human resources knowledge with rotations in people enterprise specialist and people segment areas.
The Accounting and Finance Development Program is an exclusive, rotational two-year early-career development program for new graduates or students who completed an internship with Walmart. You'll experience firsthand what it's like to work at the company while taking on assignments for the accounting, finance, and strategy teams.
Walmart Benefits
Walmart offers typical benefits you'd receive at any other large corporation, including 401(k) match, stock purchase plans, and health and dental insurance.
The company also offers some unique benefits to its employees:
Emotional well-being: Walmart gives its employees free counseling from licensed professionals for themselves and their families.
Live Better U: Walmart employees get 100% of their college tuition and books covered for college degrees or professional certificates.
Discounts: Associates receive 10% off Walmart's produce and general merchandise. Associates also get discounts on gym memberships and phone plans.
Paid Parental Leave: Walmart gives employees 16 weeks of paid maternity leave and six weeks of paid paternal leave.
According to Glassdoor and Indeed, Walmart employees rate their benefits an average of 3.3 out of 5 stars, with high ratings for tuition reimbursement, stock options, and flexible schedules. On Comparably, employees rate benefits 62 out of 100, and only 58% of reviewers are satisfied with their benefits.
Walmart Culture
Walmart envisions a company culture based on inclusivity where everyone feels supported and like they belong. No matter its employees' abilities, identities, and perspectives, Walmart aims to provide a place for everyone to thrive professionally.
The company supports this approach with its Culture, Diversity, Equity, and Inclusion initiative. Currently, Walmart is on DiversityInc's Top 50 Companies for Diversity and scores 100 on the Disability Equality Index and the Human Rights Campaign Corporate Equality Index.
Walmart utilizes a holistic culture strategy across the entire organization to build an inclusive brand that reflects its values of respect, integrity, service, and excellence. One of the company's key slogans is "guided by good," which it applies to providing service to the customer, respecting the individual, striving for excellence, and acting with integrity.
But how do employees feel about the company culture at Walmart? Analyzing more than 36,100 reviews, MIT's Culture500 found that customer service is the most often positively discussed value at Walmart. On the other hand, execution is the most often negatively discussed value.
On Comparably, the overall culture rating at Walmart is 3 out of 5 stars (a C-), based on nearly 8,400 reviews. The cultural metrics with the highest overall ratings are environment and diversity. The lowest-rated metrics are management, CEO, and retention scores.
Despite relatively low culture scores, 76% of employees enjoy interacting with their team each day, 53% are happy with their work-life balance, and 63% feel the work environment is positive.
Walmart's Values and Initiatives
Each decade, Walmart creates an outline of value priorities and aspirations. These are some of the values highlighted through 2025:
Sustainability: By 2040, Walmart aims to have zero emissions globally without using carbon offsets. Its plan includes powering facilities with 100% renewable energy by 2035, zeroing out all vehicle emissions, and transitioning to low-impact cooling and heating.
Community Outreach: Walmart is dedicated to serving the communities it operates in. Current focus areas are improving access to safer and healthier foods, disaster relief and preparedness, and providing opportunities for veterans and military families.
Philanthropy: Between Walmart and the Walmart Foundation, the company provided more than $1.5 billion in 2021 to support programs aligned with its priorities.
Walmart vs. Target
If you're looking to work for a retail giant but aren't sure if Walmart is the best career fit for you, the company has plenty of competitors to check out, including Target. Target is the seventh largest retailer in the United States with another familiar slogan: "Expect More. Pay Less." Here's how working at Target compares to working at Walmart, according to Glassdoor reviews:
| | | | | | | | |
| --- | --- | --- | --- | --- | --- | --- | --- |
| | Overall | Culture & Values | Diversity & Inclusion | Work-Life Balance | Salary & Benefits | Recommend to a Friend | Positive Business Outlook |
| Walmart | 3.3 / 5 | 3.1 / 5 | 3.6 / 5 | 3.0 / 5 | 3.3 / 5 | 56% | 45% |
| Target | 3.6 / 5 | 3.6 / 5 | 4.0 / 5 | 3.2 / 5 | 3.5 / 5 | 63% | 51% |
On Comparably, Target comes out on top with higher ratings for overall culture, diversity, perks and benefits, team culture, environment culture, and compensation culture. The companies tie in their professional development ratings.
How Does the Walmart Interview Process Work?
According to Glassdoor, the majority of those who land interviews at Walmart applied online (71%), followed by 13% who applied in person. Interviewees rate the interview difficulty on the easier side at 2.2 out of 5. Also, 63% had a positive interviewing experience, while 15% reported a negative experience.
Walmart interviews tend to be behavioral based, meaning you'll be asked questions based on possible situations you may face at work. So, be sure to come prepared to navigate these questions successfully.
>>MORE: 30 Behavioral Interview Questions for All Careers
For the Accounting and Finance Development Program, Walmart is looking for candidates with the following skills and attributes, so be prepared to address them in your resume, cover letter, and interview answers:
BA/BS in finance, accounting, business, economics, strategy, or other technical field
Intellectual curiosity and self-motivation
3.0+ GPA
Recruiter Tips
Walmart's recruiters also provide several tips for preparing for an interview with the company.
During the application process, use your cover letter to discuss your qualifications, how they match the job description, and why you're interested in the job.
And when you land the interview, be prepared to give examples of your strengths and discuss your weaknesses and what you're doing to improve them.
Also, remember to ask questions during the interview! These three questions are particularly important to ask, according to Walmart's recruiting team:
What have you enjoyed most about working here?
What skill sets are you missing on your team that you'd like to have?
I'm interested in this area of the company — what advice would you give me to help me succeed?
>>MORE: How to Use the STAR Method for Interview Questions
Takeaways
Walmart is a retail giant that tops the Fortune 500 chart as the largest company in the U.S. and employs 2.3 million people worldwide.
Career opportunities at Walmart span from in-store retail positions to technology and corporate roles.
Walmart offers students, MBA students, and recent graduates professional opportunities through internships and development programs.
Popular Walmart benefits include 100% paid tuition and books for college, paid parental leave, and employee discounts.
Most applicants who land interviews apply for the jobs online, and 63% report a positive interview experience.
Learn what it's like to work at other top companies with Forage's company guides.
Image credit: MichaelVi / Depositphotos.com