Internships are a great way to get professional work experience, learn about a company, build skills, and make connections. But is there a "right" amount of time for an internship? How long does an internship last? Can it be too short (or too long)? This guide will cover everything you need to know about the duration of internships, including:
How Long Are Internships Usually?
"In general, internships can range from a few weeks to several months, with most lasting between two and six months," says Matthew Warzel, certified professional resume writer and former Fortune 500 recruiter.
Internship length generally depends on what time of year you choose to intern:
Summer internships: Most students complete a summer internship between years of undergraduate education. These internships tend to last 10 to 12 weeks, and happen during the summer months, typically late May or early June to early or late August.
Winter internships: These usually take place when students have time off between semesters. They're shorter in duration and may last closer to a month.
Internships during the academic year: These internships take place during the semester and may last closer to 12 to 16 weeks. Because you complete them while taking classes, you likely won't work full-time (as you might during the summer or winter) but rather one to a few days a week.
Internship length can also depend on the type of company and field you want to work in.
"Employers may have preferences regarding the length of an internship, but there is no one-size-fits-all answer to this question," Warzel says. "The length of an internship can vary depending on the industry, the employer, and the specific goals of the internship. Some industries, such as finance or consulting, may require longer internships, while others, such as media or advertising, may have shorter internship programs."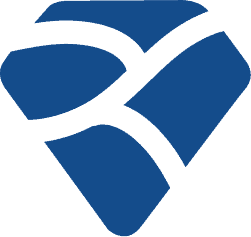 How Do Employers Decide How Long an Internship Is?
"For the employer, there are a few factors that might drive the length of the internship, including, but not limited to budget, deadline and incoming new hires," says Jennifer Lennox, certified human resources executive and vice president of people and culture at AutoCanada. "The overall decision is based on the desired outcome from the internship and how long it will take to meet that goal."
Some employers may hold formal programs and aim to train interns for full-time positions. These may last closer to eight to 12 weeks.
Others can involve "project-based assignments that require a short timeframe of two weeks," says Beth Hendler-Grunt, president of Next Great Step, a career coaching site for students and graduates. "It's important for employers to have a clearly defined scope of work of what they want the intern to accomplish."
How Will You Know How Long an Internship Is Going to Be?
Start by looking closely at the internship job description. The company may say the start date and how many weeks the internship runs, give exact dates, or state the months you'll be working.
If there's no information in the job description, check the company's internships or early careers page.
Unfortunately, the company might not always be upfront about the internship's length. If you're unsure how long an internship will last, contact the recruiter or ask during your interview. Just make sure you've done your research before you ask!
>>MORE: How to Find and Reach Out to Recruiters on LinkedIn
Can an Internship Be Too Short or Too Long?
Internship length is second to what you're getting out of the internship. So instead of focusing on internship length, first consider what your goals are for doing an internship. For example, you might find more value in a month-long internship, where you complete a project for an online portfolio — compared to a three-month-long internship, where you might spend more time networking than working on projects.
"It does not matter the length of time," Hendler-Grunt says. "Interns should look for opportunities that enable them to leverage their skills and learn new ones."
>>MORE: Build the workplace skills you need to be job-ready with Forage job simulations.
One internship length is not universally better than another. Because employers set internship lengths, choosing what works for you is best.
"The length of the experience is typically dictated by the employer, and the student must decide if opportunities work in the context of their other commitments," Sharon Belden Castonguay, executive director of Wesleyan University's career center, says. "If, for instance, the internship doesn't pay well, you might need to also work another job. If you can receive funding or course credit from your university, you should make sure your internship meets the school's expectations for total number of hours."
How to Know How Long of an Internship to Do
So, what factors should you consider when deciding how long of an internship to do?
Your Goals
First, consider: what do you want out of an internship? Understanding what you're looking for from the experience can help you find a length that matches those goals. For example, are you looking to fully integrate into a company and work closely with various team members? Do you want more project-based work? Are you hoping to do multiple internships during a season or semester?
Industry Standard
"Students should research typical internship lengths for their chosen industry to ensure they are meeting industry standards and expectations," Warzel says.
For example, most investment banking internships take place over the summer for a few months. So if you're interested in that field, you'll want to find an internship with a similar time commitment.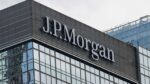 J.P.Morgan Investment Banking
Get experience providing an investment recommendation to a client by performing a company deep dive and running financial analysis.
Avg. Time: 5 hours
Skills you'll build: Company analysis, strategic rationale, modeling, DCF, presenting, client communication
Time
How long do you have to do an internship? For example, you may need to be back at school early to lead an orientation program, or you may work a job over winter break for a few weeks. Consider how much time you have to commit to an internship, and consider your classes, school work, jobs, volunteer responsibilities, extracurriculars, and personal plans.
>>MORE: Externships are shorter work-based learning experiences where you shadow a professional at a company. If you're looking for a short time commitment, learn about what an externship is and how to get one.
Finances
Unfortunately, only some companies offer paid internships or stipends that you can live off comfortably. And while some offer relocation assistance, others may not cover the costs of travel or living expenses if you commute or relocate for an internship.
Do your research to determine how much the internship pays (or doesn't pay) and how much that will cover your living expenses. 
Internship Length: The Bottom Line
Internships vary in length based on the season, industry, and employer, but generally, most internships last about eight to 10 weeks. No one internship length is best or necessary — it all depends on what you get out of the internship and if it matches your personal resources and professional goals.
Lennox summarizes it best: "It's not necessarily the actual length of the internship that determines the experience, but the quality of the internship."
Ready to start finding and applying for internships? Download our internship application checklist and get and critical application information for 40+ top companies.