The world essentially could not run without semiconductors.
Also known as integrated circuits or microchips, semiconductors help power computers, smartphones, TVs, video games, and many other electronic devices — and are considered the "brains of modern electronics."
Curious if semiconductors is a good career path? Given the critical and evolving role that semiconductors play in everyday life, the industry is likely to provide many job and advancement opportunities in the coming years. In this guide, we cover:
Semiconductor Market and Job Outlook
Thanks to the increasing use of semiconductors for electronics, artificial intelligence, machine learning, and other innovations, the global market for this technology is projected to climb from $573.4 billion in 2022 to $1.38 trillion in 2029.
Market growth almost certainly will translate into job growth, but it hasn't always been clear that this growth would happen in the U.S. However, the passage in 2022 of the federal CHIPS and Science Act, designed to boost chip production in the U.S., promises to dramatically ramp up demand for semiconductor workers across the country.
An analysis published in 2022 by the Center for Security and Emerging Technology estimates employment in the U.S. chip manufacturing sector will rise by 13% over the next decade. More eye-opening is a forecast from talent management platform Eightfold.ai that indicates the expansion of the U.S. chip manufacturing industry could require the addition of anywhere from 70,000 to 300,000 jobs by 2025.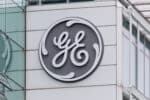 GE Aerospace Digital Technology
Explore a career in digital technology with this free job simulation from GE Aerospace.
Avg. Time: 2 to 3 hours
Skills you'll build: Vue.js, JavaScript, front-end development, written communication, critical thinking, technical requirements
What Do Semiconductor Jobs Pay?
According to ZipRecruiter, the average semiconductor job in the U.S. pays around $83,800 a year, with ​most annual salaries ranging from $51,000 to $110,000, depending on the specific position. PayScale reports an average base salary of $120,000 per year for semiconductor industry jobs.
Best-Paying Jobs in Semiconductors
ZipRecruiter identifies these as some of the highest-paying semiconductor jobs in 2022:
Vice president: $144,067 a year
Director: $130,302 a year
Design engineer: $116,044 a year
Reliability engineer: $115,212 year
Types of Careers in the Semiconductor Sector
Shari Liss, executive director of the SEMI Foundation, the nonprofit branch of the SEMI trade group, says that while people with doctoral or master's degrees who hold engineering jobs and similar positions are important to the semiconductor industry, employers also rely on workers who have high school diplomas, GEDs, or associate degrees.
"There are career opportunities for job seekers of all educational backgrounds," says Liss, who leads the foundation's workforce development initiatives.
Types of semiconductor career path positions include:
Logistics manager
Project manager
Quality manager
Electrical engineer
Field service engineer
Customer support engineer
Test and measurement engineer
Systems engineer
Process integration engineer
Software developer
IT security specialist
Technical specialist
Equipment technician
Facilities maintenance technician
Materials handler
Find your career fit
Discover if this is the right career path for you with a free Forage job simulation.
Entry-Level Semiconductor Careers
Fortunately, there are various ways to break into the semiconductor industry as an entry-level employee. Among the early career jobs in the semiconductor sector are:
Equipment technician
Project manager
Process engineer
Integration engineer
Test engineer
Customer support engineer
Product marketing engineer
Application engineer
Validation engineer
Product marketing engineer
Software manager
Supply chain analyst
Field service technician
Lab technician
Assembler
HR coordinator
Health and safety associate
Sales development representative
Pros and Cons of Semiconductor Careers
Like any industry, a semiconductor career path comes with pros and cons.
Pros of Semiconductor Careers
Variety of Jobs
Liss notes that jobs in the industry range from highly technical, such as engineering, to not technical in nature, like HR, marketing, sales, and finance. Thousands of companies, from global giants to startups, do business in the semiconductor industry, "all of whom are competing for talent," she says.
Deciding what to do in the industry "all starts with a curiosity for the role that semiconductors play in everyday life and how chips enable all modern life," she says. "It's also important to have knowledge and awareness of the industry — of the many local, national, and global opportunities that exist across the microelectronics supply chain. From there, prospective workers can explore how their interests and skills align with semiconductor jobs."
High Demand
SEMI notes that the ongoing shortage of skilled workers represents one of the greatest challenges facing the manufacturing segment of the semiconductor industry. The trade association reported in 2021 that more than 34,000 jobs remained unfilled at its member companies.
Workers pursuing careers in the semiconductor industry certainly can be victors in this talent war, which not only might open the door to a job but also may result in generous pay, bonuses, and benefits.
Array of Education Routes
Various colleges and universities offer coursework and degrees that can equip someone to work in the semiconductor industry, Liss points out. By the same token, high schools, technical colleges, and community colleges also offer opportunities to acquire knowledge and skills that can be applied to a semiconductor job.
Geographic Diversity
While many semiconductor jobs are available in states like Arizona, New York, Oregon, and Texas, jobs throughout the semiconductor "value chain" are also in California, Florida, Missouri, Minnesota, Montana, North Carolina, and many other states, Liss says. And, of course, there are semiconductor companies in a lot of other countries that need employees.
Cons of Semiconductor Careers
Complex Industry
Liss says the most difficult part of working in the semiconductor sector involves "simply discovering and understanding the industry itself, which is often overshadowed by software, gaming, and social media companies — the very companies the chip industry enables. But once prospective employees begin to understand the breadth of opportunities in microelectronics, many find their lifelong careers within it."
Education Requirements
Landing some of the highest-paying jobs in the semiconductor sector might require a bachelor's degree or even a graduate degree. For instance, according to Zippia, 77% of semiconductor engineers hold a bachelor's degree, while 11% have reached the master's degree level and 5% have reached the doctorate level.
Labor Shortage
The shortage of talent in the U.S. semiconductor industry might create pressure for workers. For instance, they may be told to take on more duties or may be required to put in extra hours to make up for labor shortages.
Industry Ups and Downs
As happens in many industries, the semiconductor sector experiences upswings and downturns, which can impact semiconductor career paths. The need to constantly innovate in order to keep up with tech advancements contributes to these industry shifts, as do times of high demand, which lead to supply shortages.
>>MORE: Looking for technology work experience? Check out Forage's virtual experience programs.
Ready to explore other career paths? Check out:
Image credit: koydesign / Depositphotos.com