Graduation is generally nine parts excitement and one part anxiety about what the future holds. But when you're graduating into a recession, you might have more anxiety than excitement.
Just because the economy isn't great doesn't mean a new grad can't find a job. Here are 10 tips to help new grads get hired in a recession.
1. Do Some Recon
"During a recession, companies will be shifting their priorities and approaches. Make sure to stay informed as to the changes happening at your favorite companies," says Tanja Hinterstoisser, Ph.D., assistant vice president, career design & employer outreach at Champlain College.
Set up a Google alert for your target companies or industry and follow them on social media to see what they are posting. This can help alert you to what's changed so you can act accordingly.
2. Make Your Application Stand Out
Unless a company has specifically said they are not hiring, if you see a job you're interested in, go for it! To help your application stand out, Hinterstoisser says new grads should polish up their resume and LinkedIn profile, so they shine.
"Update your resume and LinkedIn profile to reflect your readiness, resilience, and ambition. Power adjectives that show your strengths can make a big impact. Also include keywords and phrasing from the job description on your application materials."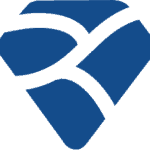 Forage Resume Writing Masterclass
Learn how to craft a resume that will get you noticed with Forage's free masterclass.
Avg. Time: 5 to 6 hours
Skills you'll build: Resume writing, professional branding, summary, transferable skills, industry keywords, showcasing outcomes, standing out
3. Keep Your Spirits Up
Even in the best economic times, job seekers are rejected for roles. However, during a job search in a recession, you'll likely get more rejections than you'd like. It can be especially hard if you're coming up on graduation and it feels like you're the only one without a job.
Though it's not always easy, try to keep your spirits up. Continue searching and applying for jobs, networking online and in-person, and taking the occasional break to get outside. Whether it's a walk around the block or getting together with friends, not thinking about your job search can help you return to it with a refreshed perspective and positive attitude.
>>More: Job Search Anxiety After College? Find Your Zen With These 8 Tips
4. Learn New Skills
While what you learn in school matters, so does what you learn outside your required classes. Consider finding ways to expand your skills in ways your degree can't.
For example, you might start a website or contribute something to GitHub. You could enroll in a Forage virtual job simulation to demonstrate your abilities on a real-world project. Add these achievements to your resume and LinkedIn page to help hiring managers better understand how you're qualified for the role.
Showcase new skills
Build the confidence and practical skills that employers are looking for with Forage's free job simulations.
5. Perfect Your Pitch
Hinterstoisser advises new grads to practice their elevator pitch "any chance you get." While this includes in the mirror, also try it out with friends, on LinkedIn, or anywhere else. You never know when the right opportunity will come along, and being prepared with a quick intro of who you are and what you want to do will improve your chances of leveraging that opportunity into something bigger.
6. Work on Your Network
Networking is another way to help new grads get hired in a recession. Making professional connections can help you find a job that isn't advertised or connect with a hiring manager who's reviewing your application.
While LinkedIn is a great place to start growing your network, don't overlook things like volunteering and joining professional organizations. These are great ways to connect with people outside your immediate circle who may have other connections who could help you.
7. Take On Other Jobs
While it would be ideal to wait for the recession to end and then start your search for a dream job, for many new grads, that's just not possible. "If your need is pressing (for income or peace of mind), it makes sense to consider short-term alternatives," says Hinterstoisser. "Financial obligations require us to be practical and prudent in our decision making."
It may not be perfect, but taking on part-time, freelance, or even gig roles can help you get by until something else opens up.
8. Be Willing to Pivot
You may find you have job offers for roles you aren't truly interested in or in an industry that doesn't excite you. However, if it's your best (or only) option, consider taking it while continuing your job search. Hinterstoisser notes that you might get more out of the job than you realize.
"[New grads] can enhance their transferable skills. Customer service activities, for example, can improve your leadership, management, and communication skills." And when something you want does come along, you may be able to use the people from this job as professional references in the future.
What's more, you may discover you like the job and industry more than you realize and start down a whole new career path.
9. When You're Laid Off as a New Grad
Tip nine is for new grads who started a job only to be laid off a few months in. You might be wondering if you should bother including it on your resume.
"It's a good idea to include any professional experience on your resume. It is an achievement and opportunity to highlight the success you had in getting the offer," says Hinterstoisser.
If you're worried it will hurt your chances of getting an interview, don't. Hiring managers understand that layoffs happen and it has nothing to do with your performance. You can always address the circumstances of your short tenure in your cover letter.
10. Keep Looking
One thing to help you keep things in perspective is that, on average, you can expect to spend approximately five months searching for a job. And keep in mind that the Bureau of Labor Statistics (BLS) data indicates that, on average, long-term unemployment can last anywhere from four to seven months.
Your search may take longer than you think it should, but eventually, you will connect with the right job. Hinterstoisser sums it up like this, "Be ready and stay ready. There is nothing better for your self-esteem and confidence than knowing that 'you got this,' and that you feel equipped to jump on any opportunity. Job opportunities and openings change quickly. The important question here is: 'Will you be ready when the company is ready for you?'"
Image credit: Rawpixel / Depositphotos.com