Curious about what it would be like to work at Visa? Visa is an American financial services company that facilitates international electronic funds transfers. As a world leader in global payments, the company primarily offers Visa-branded credit, debit, and prepaid cards, with over 3.8 billion cards in circulation worldwide.
Ready to learn about Visa job opportunities, company culture, compensation, and more? In this guide, we cover:
Find your career fit
Discover the right career path for you with a free Forage job simulation.
What Is Visa?
In 1958, Bank of America launched BankAmericard, the first consumer-based credit card program. As cashless spending became popular, BankAmericard grew before officially becoming Visa in 1976 and forming a global corporation in 2007. The company is currently headquartered in San Francisco, California and has more than 20,000 employees worldwide.
In 2021, Visa had annual revenue of $21.4 billion. Visa competes with other large credit card networks — such as Mastercard, Discover, and American Express — but is the most common type of credit card, accounting for 52.8% of all cards in circulation.
So, what exactly is Visa? According to the company, Visa is a world leader in digital payments that aims to be a "force of good that advances inclusive, sustainable, and equitable growth for individuals, communities, and economies around the world." The company hopes to remove barriers and give everyone the chance to connect to the global economy.
>>MORE: Check out the best online resources for software engineering students.
Visa Jobs and Salaries
Visa looks for trailblazers and values employees with ambition, curiosity, and collaborative mindsets. Technology and product are two of the teams Visa is most known for and that generally have the most job openings. These are the typical salaries for various positions within those teams.
Visa Technology Team
Want to work with financial services and tech at the same time? Get the best of both worlds at Visa, where engineers and technology professionals improve upon its transactional processing systems.
Jobs on Visa's technology team fall under software development/engineering, software quality assurance and testing, data architect/engineering/science, and technical product/project management.
According to Glassdoor, these are average salaries for specific technology and engineering positions at Visa:
Software engineers average about $160,800 a year.
Senior software engineers average about $174,000 a year.
Software developers average about $163,600 a year.
QA engineers average about $127,600 a year.
Systems analysts average about $142,000 a year.
Cybersecurity engineers average about $152,100 a year.
Visa Product Team
This team delivers Visa's product strategy and accelerates product delivery into the market. There are varied opportunities within the product job function on Visa's specialized product, program, and project management team and its product/solutions management team.
Per Glassdoor, here's what you can expect for average compensation on the product team:
Senior product managers average about $221,900 a year.
Product managers average about $181,500 a year.
Project managers average about $142,900 a year.
Associate product managers average about $129,100 a year.
Project analysts average about $98,600 a year.
Visa Student and Recent Graduate Opportunities
Want to test the waters working at Visa? The company offers current students and recent graduates different opportunities to learn skills, discover more about the company, and try different roles.
You can find Visa on your campus or online through its many recruiting and informational events. From 1-on-1 career chats and career fairs to networking events, the company gives students the opportunity to dip their toes in and see if Visa is a good fit for their career goals.
Visa also offers intensive internships across all its departments. With networking and social events to attend, Visa interns can interact with and learn from company executives and business leaders.
For recent graduates, Visa offers unique rotational programs that provide opportunities to try out different roles or skills for a few months at a time. Ranging from one to three years, these programs help graduates develop a foundation in their chosen field.
Human Resources Development Program: HRDP includes three nine-month rotations through HR functions and one six-month rotation through the business.
New Graduate Development Rotation Program: NGDP includes four six-month rotations through Visa's various functions.
Olympians and Paralympians in Business Development Program: OPBDP includes two six-month rotations with the option to extend to four rotations over two years.
Past Visa interns rated their experience at the company 4.4 out of 5 stars, with 88% of interns stating they'd recommend the internship to a friend.
>>MORE: Learn what recruiters at Visa are looking for!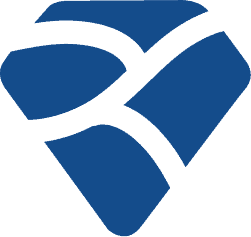 Forage Find
Networking with a recruiter greatly improves your chances of landing an internship! Attending on-campus events, virtual events, and connecting with recruiters on LinkedIn can help you form a connection with the company and make your application stand out!
Visa Benefits and Perks
Careers at Visa come with some great benefits and perks, with employees rating Visa's benefits 4.1 out of 5 stars on Glassdoor. In addition to general health benefits and time off, these are some of the benefits you can anticipate as a full-time employee:
Paid time off: Outside of regular PTO (21 days per year for full-time employees), Visa offers extended PTO to new parents and time off for elder parent care.
Matching gift program: Visa will match its employees' charitable donations (to eligible organizations) dollar-for-dollar up to $5,000 a calendar year. Its matching gift program is one of the best in the industry.
Volunteering: By offering employees time off to volunteer, Visa prioritizes giving back to communities.
"GoShare" Rotation Program: Visa has 102 offices worldwide and encourages employees to try out new locations. In the rotation program, employees have the opportunity to work at another site for a few months.
Visa University: Visa employees get the chance to continue their education and skill building even after landing a job. Employees have access to Visa University, which includes classes, training, and over 25,000 digital resources.
Other benefits at Visa include virtual and onsite fitness centers, flexible and hybrid work arrangements, backup child and elder care, and an online wellness portal.
Visa Culture
Visa employees rate the company's culture 4.1 out of 5 stars on Comparably, which translates to a "B" rating. A reported 75% of employees are excited to go to work each day, and 82% look forward to working with their coworkers.
Visa states it invests heavily in its workforce as the company values inclusion and diversity. It tackles inclusion through four strategic pillars to foster a supportive and diverse culture and encourage different perspectives: people, environment, leaders, and business.
If you have specific values you want to ensure are important to the company you work for, MIT evaluates employee reviews to determine how employees view cultural values. Based on its Culture 500 research:
Employees most commonly discuss innovation positively, which reflects how Visa pioneers new products and services.
Employees most commonly discuss agility negatively, which reflects how quickly Visa responds to market changes and takes on new opportunities.
Visa Values and Initiatives
A significant component of ensuring you're a good fit for a company is seeing if your values line up. Visa's stated initiatives include:
Visa vs. Mastercard
Visa competes with other credit card giants. One of its biggest competitors is Mastercard, with more than $18 billion in revenue in 2021. According to Indeed, here's how working at Visa and working at Mastercard stack up in several key areas:
Visa's overall company rating is 3.9 out of 5 stars compared to Mastercard's 4.0 out of 5 stars.
Mastercard has slightly better ratings in work-life balance, management, and culture.
Visa and Mastercard are tied in job security and advancement, and compensation and benefits.
85% of Visa's employees approve of the current CEO's performance compared to 90% of Mastercard employees.
On Glassdoor, Mastercard's ratings are also slightly higher than Visa's in areas such as culture, career opportunities, diversity and inclusion, and more.
How Does the Visa Interview Process Work?
As a knowledge-based company, Visa's hiring managers are dedicated to finding top talent who can take on challenges. Although Visa does not give much information about its interview process, past candidates can help provide insight.
Interested in working at Visa and wondering which route to take when applying? According to Glassdoor, 50% of past interview candidates applied online, 19% were recruited on campus, and 12% were employee referrals. Less common avenues were in-person applications and staffing agencies.
Depending on the team and position, your experience may vary. Here's how previous candidates reflected on their Visa interview experiences:
50% of interviewees rated their interview experience positively, while 30% rated it negatively.
On a scale of 1 to 5, easiest to hardest, the average difficulty rating for a Visa interview was 2.8 out of 5.
Interviewees face different challenges in their interviews, depending on the position. According to Indeed, some of the most commonly reported steps include on-site interviews, phone screenings, background checks, group interviews, and problem-solving exercises. On the other hand, the least commonly reported steps include presentations and take-home work.
Out of the reported interviews, the average time spent in the interview process was approximately a month.
Takeaways
Visa is a financial services company that facilitates global payments through its different cards and programs.
Technology and product are two of the largest teams at Visa.
Visa invests efforts into protecting the environment, supporting micro and small businesses, protecting individuals from fraud, and supporting gender-diverse companies.
On average, 50% of Visa's interviewees had a positive interview experience, while 30% had a negative experience. Interviewees at Visa rate interview difficulty as 2.8 out of 5.
Interested in working at Visa, but not sure where you want your career to take you? Find out if technology is a good career path for you!
Image credit: Viktor4ik / Depositphotos.com