When you think of Mastercard, you probably think "priceless." Even if you don't, Mastercard is a well-known brand with locations around the globe. If you've considered pursuing a career at Mastercard, you may have wondered what it's like working at Mastercard and what the interview process is like.
In this guide, you'll learn all about working at Mastercard and how to prepare for an interview there:
Explore working at Mastercard
Learn key skills and drive your career forward with Forage's free Mastercard Cybersecurity Virtual Job Simulation.
What Is Mastercard?
Founded in 1966 as the Interbank Card Association (later known as Master Charge), Mastercard started as a cooperative owned by more than 25,000 financial institutions (though the company went public in 2006).
Now the second largest international payment solutions company, Mastercard is headquartered in Purchase, New York, and offers banks and consumers a variety of financial services. Its primary business is processing payments between merchants and banks that issue Mastercard-branded credit, debit, and prepaid cards.
The company also operates Banknet, a global telecommunications network linking all Mastercard users (including card issuers and data processing centers) on a single network.
Mastercard Jobs and Salaries
Though Mastercard is primarily a payment processing solution, as a large company, it has employment opportunities in various job categories.
Marketing and Communications
While the marketing and communications team is tasked with helping the public understand why they should choose Mastercard, the company approaches this in a unique way. Using multisensory marketing, Mastercard has three sonic logos and two perfume fragrances it uses as part of its efforts. Additionally, Mastercard has Touch Cards, which allow those who have difficulty seeing to tell the difference between cards. And, in a unique experiment, Mastercard has opened the occasional temporary restaurant!
In the marketing and communications department, employees work on different teams, like creative, product marketing, or business-to-business marketing. Below are some sample job titles and their average base salaries, according to Glassdoor.
Marketing analyst: $90,000
Marketing leader: $107,676
Communications manager: $121,332
Marketing manager: $108,159
Technology Infrastructure
People working on the technology infrastructure team make sure Mastercard products are safe and fast. That includes increasing the speed, security, and efficiency of the company's solutions by protecting and strengthening data center infrastructure, implementing firewalls, and routing traffic. Team members also squash bugs that interfere with the customer experience and work with large data sets. Some tech and infrastructure team jobs and average base salaries are:
Software engineer: $113,611
Senior software engineer: $129,268
Software development engineer: $121,017
Associate software engineer: $94,436
Lead software development engineer: $135,162
Senior software development engineer: $133,213
Product & Design
The product and design team puts the customer at the center of everything. Using technology, data, and design, the team translates business requirements into technical specs and brings products from concept to reality. Some job titles and average base salaries are:
Product manager: $121,889
Director, product management: $170,652
Project manager: $110,004
Program manager: $119,463
Lead product manager — technical: $129,676
Associate product manager: $85,558
Product specialist: $75,946
Student and New Graduate Opportunities at Mastercard
Mastercard has two programs specifically for recent graduates and people in their final semester of school. One is for people with a bachelor's or master's degree, and the other is for those with an MBA.
Mastercard Launch
The Mastercard Launch program targets early career talent. Over 18 months, participants experience five different learning tracks to help them build their skills. They also participate in a five-day boot camp and complete a capstone project that showcases what they learned.
Management Associate Program
The Management Associate Program is also 18 months long, and participants rotate every six months to one of three business units. Open to second-year MBA students, candidates build their management skills in one of four different tracks: finance, markets, operations and technology, or product.
Internships
Mastercard also offers two internship programs: one for people completing a bachelor's degree in the next year and one for students in the first year of an MBA program. Both programs take place over the summer.
The undergraduate program is open to students with at least a 3.0 GPA and is available in every department. The MBA program is 10 weeks long. Students work in one department and complete an assignment to present to management and senior leadership at the end.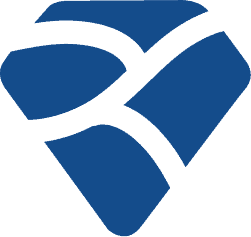 Forage Find
Networking with a recruiter greatly improves your chances of landing an internship! Attending on-campus events, virtual events, and connecting with recruiters on LinkedIn can help you form a connection with the company and make your application stand out!
Mastercard Employee Benefits
Mastercard offers a variety of benefits to full-time employees. Here are a few highlights:
New parent leave: No matter their gender, sexual orientation, or caregiver status, new parents (by birth or adoption) receive 16 weeks leave at 100% salary and bonus eligibility.
Family building: Mastercard provides financial support for adoption, fertility treatment, or surrogacy if it isn't covered by medical insurance.
Paid bereavement leave: Employees get 20 days for the death of a spouse, domestic partner, parents, children, and stepchildren; 10 days for close family; five days for other extended family.
Retirement: Every employee can contribute up to 10% of their base pay and receive a company match, which is vested at 100% from day one.
Dependent scholarship: Mastercard grants up to 20 $5,000 scholarships each year to dependent children aged 25 and younger.
Tuition assistance: Employees can get reimbursement for some certification courses (up to $5,000), undergraduate courses (up to $7,500), and graduate courses (up to $11,000).
Travel assistance: Mastercard offers 24/7 emergency medical, security, natural disaster, and concierge services when employees and their family are more than 100 miles from home.
Matching charitable gifts: Mastercard will match employee charitable contributions up to $15,000 per year.
Volunteering: Mastercard gives everyone up to five paid days off to volunteer. The company will also donate up to $2,000 a year to the organization employees volunteer for.
Mastercard Culture
Mastercard works toward creating an inclusive culture. To that end, the company has nine business resource groups with 130 chapters in 47 locations around the globe. Each employee-led group brings people together based on a similar interest or experience, and approximately one-third of all employees have joined at least one group.
To help promote inclusivity across the company, Mastercard audits how well it's hiring and promoting women and people of color. As an example, at the end of 2021 (the last year of available data), 39% of Mastercard's global workforce was made of women, with 24% in management and 33% in senior management. In the U.S, 42% of employees identified as people of color.
And the efforts are paying off. In 2022, Mastercard was a certified Great Place to Work, with 90% of surveyed employees saying Mastercard is, indeed, a great place to work. Ninety-two percent say that new employees feel welcome, with another 93% saying that they can take time off work, feel good about the community contributions the company makes, and that management is honest and ethical.
Mastercard also made Fortune's Best Workplace in Financial Services & Insurance list in 2022, Best Workplaces in New York in 2022, and Best Workplace for Millenials in 2021. And it also made the Great Places to Work Best Workplaces for Parents (USA) list in 2020.
Employee Reviews at Mastercard
Of the more than 5,000 reviews of Mastercard on Glassdoor, 89% would recommend Mastercard to a friend, and 95% approve of the CEO. Another 445 reviews mention the "good work-life balance," with 399 praising the benefits. A number of reviews also say that Mastercard has an excellent culture and that pay is competitive.
Indeed reviewers also have mostly positive things to say about the company. Overall, the company has 3.9 stars (out of 5) for work-life balance and 4.0 stars for pay and benefits. Culture has an average star rating of 3.8.
Though Mastercard has far fewer ratings on Comparably, of the 193 reviews, 74% are positive, with many people highlighting the work-life balance, pay, and benefits — specifically mentioning the 401(k).
Mastercard vs. Visa
Mastercard's biggest competitor is, of course, Visa. But how does working at Mastercard stack up to working at Visa?
On Glassdoor, Mastercard has a slightly better overall rating (4.3 stars) than Visa (4.1 stars). Across the board, Mastercard edges out Visa in categories like culture and value, diversity and inclusion, work-life balance, and compensation and benefits.
The same is also true on Indeed, with Mastercard earning a 4.0-star rating and Visa 3.9 stars. Again, across the board, Mastercard has a slight edge over Visa, with higher ratings in work-life balance (4.0 vs. 3.9 stars) and culture (3.8 vs. 3.6 stars). And 72% of people are satisfied with their salary, compared to 69% of Visa employees.
How Does the Mastercard Interview Process Work?
The Mastercard interview process can vary by position. For many roles, after you apply, you'll have a phone interview. If you're selected for the next round, you'll have an in-person interview. You may also participate in a group interview before the company makes a decision.
>>MORE: Learn more interview tips.
Mastercard has interview tips to help candidates prepare for their interview. Specifically, the company encourages candidates to:
Be able to explain why you want to work at Mastercard.
Come ready with questions to ask.
Be yourself and have fun!
The company also notes that it uses a variety of interview types, so you can ask your recruiter about the specifics. The website specifies that all interviews include behavioral-based interview questions and will assess your problem-solving skills.
What does Mastercard look for in potential new hires? Things like:
Mastercard also includes additional resources for specific types of interviews and positions on its interview tips page:
Technical interview
Product design questions
Product management interview
Consulting interviews
Case interviews (and you can practice a case)
On Indeed, a majority of people leaving a review have a favorable impression of the interview process, with most saying the interview difficulty level is "medium" and the entire process takes about a month.
Takeaways
Mastercard is one of the largest payment solutions providers in the world.
The company offers various career opportunities to recent graduates with a bachelor's degree or MBA.
Mastercard also has an internship program for students in a bachelor's degree or MBA program.
The company is devoted to improving diversity in its ranks and holds itself accountable through a yearly audit.
While there's a lot of preparation for an interview at Mastercard, the company offers a several tips to help candidates feel confident during their interview.
Wondering what it's like to work somewhere else? Check out our other company guides.
Image credit: Emagnetic / Depositphotos.com