Writing an entry-level cover letter — when you have little to no work experience — can be confusing and stressful. What do you write when you feel like you don't have work to talk about? How do you show a company you want to work for them when you haven't worked much before? In this guide, we'll cover:
Entry-level Cover Letter Example
Harriet Spacemen
Brooklyn, NY
123-456-7890
[email protected]
January 3, 2023
Kate Norman
Engineering Lead
Example Company
New York, NY
Dear Kate,
I'm writing to express my interest in the junior software engineer position at Company X. I've recently graduated with a computer science degree, and my technical skills and demonstrated passion for equity in health care make me an ideal candidate for this role.
During my time at Sample University, I deepened my understanding of software development through coursework in front-end engineering, programming, and quality assurance. In my senior year, I combined my advocacy for health care access and engineering skills by creating a web application — using Python and SQL — that helps patients find available doctor's appointments near them that accept their insurance. Outside of my coursework, I volunteered at the local hospital and shadowed a nurse, giving me insight into hospital administration and patient pain points.
My experience working directly with health care patients and my passion for improving this sector give me an empathetic, patient-first focus in my engineering work. This focus aligns with your company's mission, and I believe my engineering approach would be an asset to your team. I look forward to meeting with you and further discussing my qualifications. Thank you for your consideration.
Best,
Harriet Spacemen
>>MORE: How to Write a Resume With No Work Experience
Breaking It Down: What Goes Into a Good Cover Letter?
Header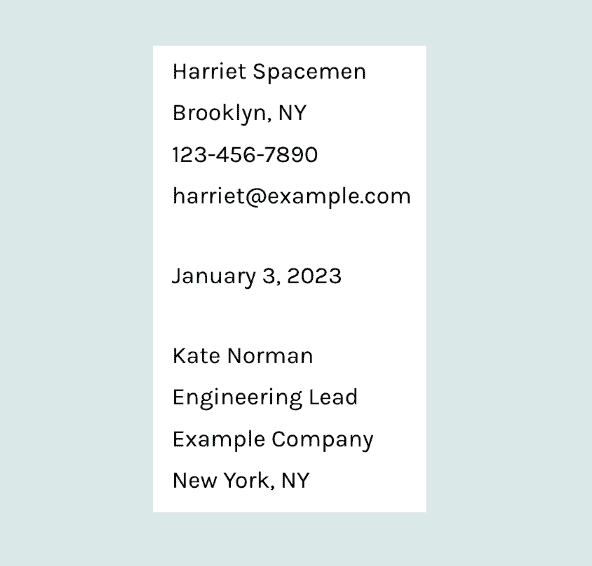 The header of your cover letter contains all your crucial contact information: your name, number, and email. It should also include the date you're sending in your application.
In addition, the header should contain information about the company. You want to include the company name and the hiring manager's name (if you have it — more on how to find that in the next section).
Many cover letter examples also include addresses for both the applicant and employer. However, including a full address is optional, especially if you're applying for a remote role. You can include it in the header if you're applying for a position that requires you to be in a particular city or state. (There's no need to include your full street address — just your city and state should do.)
Crush the interview
Forage's free job simulations equip you with the skills and experience to speak confidently about the role during interviews.
Greeting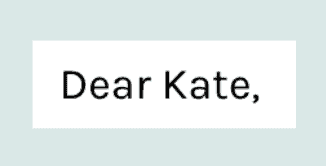 For the greeting, you'll want to use a professional salutation like "Dear," and address the hiring manager by name.
"If the job description states the title of the person you'd be reporting to, you can try to find their name from the company's LinkedIn page," Daniel Catalan, professional resume and cover letter builder, says. "You can click on a list of all of the employees and put the manager's title into the filters."
>>MORE: What Is a Hiring Manager (and How to Talk to One)?
If you've done your due diligence and still can't find the hiring manager's name, Catalan recommends not using the traditional "to whom it may concern." Instead, he suggests addressing the letter to "Team X at Company Y."
You want to show the hiring team you've done your research right from the start.
First Paragraph: Share Your Enthusiasm

Use the opening paragraph of a cover letter to express your excitement about this role. However, this is not just about flattering the employer. You also want to show them why you're specifically excited about the opportunity and how it aligns with your experience and interests.
"Candidates need to explain why they want the job and what experience, volunteer work, or education they have that is relevant," says Wendy Reimann, owner and writer at Lighthouse Writing, a writing and editing services company. "It confuses managers and recruiters when someone with a major in biology applies for a job in marketing. Tell them why."
Second (and Third) Paragraph: Show Your Skills

In this next section, expand on the experience and interests you mentioned in the first section. Don't worry if you don't have years of experience behind you.
"Recruiters don't expect entry-level applicants to have a wealth of professional experience," Tim Toterhi, CHRO and ICF certified career coach, says. "We do, however, expect you to be adaptable, teachable, and able to solve problems. Volunteer work, school projects, even hobbies can help you demonstrate your skill set."
Consider how all your experiences, whether professional or not, have prepared you for this role and what hard and soft skills you've learned. Remember, this cover letter complements your resume, so you don't need to worry about stuffing every experience and skill into a paragraph or two. Instead, focus on what's most relevant to the company and its goals.
"Read up on what the company is actively working on and show you can bring unconventional solutions," Catalan says.
Closing Paragraph: Call to Action

The last paragraph of an entry-level cover letter is meant to restate your qualifications for this role, discuss the next steps, and thank them for their time. In the first sentence or two, summarize why you're excited about the role and what makes you specifically right for the position.
Then, mention next steps with a call to action. For example, you might say that you look forward to meeting with them in an interview or remind them how they can best reach you to discuss your application.
Finally, thank the reader for their time reviewing your application. It's essential to end on a high note, so make sure you share some gratitude.
Signature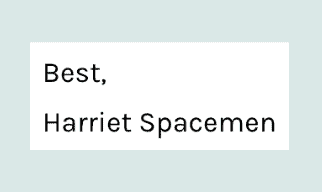 You've made it to the last (and perhaps easiest!) part of the cover letter! Your signature should include a professional sign-off and your full name.
>>MORE: Learn eight professional email sign-offs to use and six to avoid with How to End an Email Professionally (With Examples).
Other Entry-Level Cover Letter Writing Tips
Write to the specific employer. It's better to customize a cover letter for each application rather than use a general one. "Taking the time to write a targeted letter to a specific employer about a specific job demonstrates sincere interest," Toterhi says. "Just be sure to keep it short and focused on how you can meet their needs. Remember, recruiters commonly receive hundreds of applicants for each open role. There's no time to sift through fluff."
Don't copy your resume. "Let the resume do its job and use the space in the cover letter to introduce yourself," Reimann says. Your cover letter should expand on the achievements you've listed in your resume and demonstrate your relevant skills.
Keep it short. While a cover letter is about sharing more in-depth details about your skills and experience, keep it concise. A single page (without fonts that are too small to read!) is standard. "If the text is too long or monotonous, it'll lose the reader's attention," Catalan says.
Stay positive. Your cover letter isn't for over-explaining a gap in your resume. "Don't bring up anything negative or over-explain work gaps or educational mistakes such as making a D in a single class or taking a semester off for illness," Reimann says. "Focus on the positive only and let your qualities speak for themselves."
Learn more job search and workplace skills with Forage's personal development virtual experience programs.
Image credit: Canva