AIG, or the American International Group, Inc., is best known as an international insurance company offering policies to individuals, small businesses, and large corporations. As a Fortune 500 company, AIG operates in dozens of countries and employs nearly 50,000 people worldwide.
But what is working at AIG really like? In this guide, we'll go over:
What Is AIG?
American International Group, Inc., better known as AIG, is a global finance and insurance company headquartered in New York City. Founded in 1919 in Shanghai by Cornelian Vander Starr, AIG has grown to offer products and services in over 70 countries and jurisdictions with more than 45,000 employees.
AIG's main products are insurance plans for both individuals and large corporations. Some types of individual insurance policies AIG underwrites include home insurance, automotive coverage, accident insurance, and coverage for high-value collections. For corporate clients, AIG insurance plans cover mergers and acquisitions, mortgage insurance, and even aerospace activities. AIG is also the biggest underwriter for commercial and industrial insurance in the U.S.
AIG Careers and Salaries
As one of the largest insurance companies in the U.S., AIG's most prominent roles revolve around underwriting, managing claims, and selling policies. However, AIG also offers positions in finance, business, and technology, all serving to help the business run smoothly and efficiently.
Using Glassdoor and recent job postings from AIG, we can get a sense of the types of common roles offered by the company and their approximate annual salaries. It's important to note that compensation for many of these roles includes performance, annual, and stock bonuses. Some roles may also include commission as part of the compensation package.
Underwriting and Risk Assessment Careers
Underwriting in insurance is the process of reviewing and assessing a client's risk and determining if insuring the client would be a good move for the business. Risk assessment and underwriting careers and their estimated salaries at AIG include:
Underwriter: $89,900
Risk analyst: $93,000
Actuary: $170,600
Claims Management Positions
When a client requests compensation for a covered event, they file a claim. Claims departments investigate, review, and determine payment for these claims. Some roles in claims at AIG are:
Claims specialist: $65,700
Claims adjuster: $68,300
Fraud investigator: $83,800
Senior claims adjuster: $95,000
Business and Sales Jobs
Business and sales employees are responsible for selling policies, analyzing business strategies, and coordinating with clients. At AIG, some sales and business positions are:
Insurance agent: $99,800
Business analyst: $100,900
Insurance broker: $116,700
Finance Roles
Finance positions at AIG range from assessing the company's internal financial health to handling the business's external financial and investment activities. Some common careers in finance at AIG include:
Accountant: $90,700
Financial advisor: $93,700
Investment analyst: $119,300
Technology Careers
Roles in technology involve keeping the internal systems working and protecting the company's data and information. Technology positions at AIG include job titles like: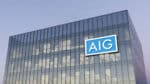 AIG Cybersecurity
Learn technical and non-technical cybersecurity skills with this free Forage course from AIG and the NY Jobs CEO Council.
Avg. Time: 3 hours
Skills you'll build: Vulnerability triage, Python, data analysis, solution architecture, problem solving
AIG Student and Recent Grad Opportunities
Opportunities at AIG for students, college seniors, and recent graduates aim to train and develop new hires, giving them the skills they need to progress through the organization. These programs also give students and new grads a chance to network and learn more about the company's structure.
Summer Intern Program
AIG's summer intern program is a ten-week intensive where students are assigned to one area of the business and given actual projects to assist on. The internship provides insights into how the business runs and allows them to learn while tackling real work projects alongside employees and fellow interns. Depending on the location, the internship may be a paid opportunity, and high-performing students could be considered for full-time roles after completion.
Full-Time Analyst Positions
College seniors can apply for full-time analyst roles, typically referred to on AIG career pages as "early career" positions. These analyst roles feature extensive on-the-job training. New hires also participate in a development program called AIG Academy, which lasts two years and includes summits, meetings with executives, skill development programs, and networking opportunities. Early career positions with AIG also have an online learning component that gives students learning tools, key information, and networking options.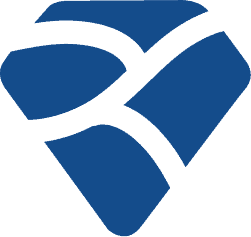 Forage Find
Did you know most companies hire interns on a rolling basis? This means the first applications in are the first to be reviewed and the first to be hired! Getting your application in as soon as the application opens can improve your chances of success!
Benefits at AIG
The benefits package at AIG includes a range of health, dental, and vision insurance options. Other types of insurance are available, too, such as business travel accident insurance, life insurance, and accidental death and dismemberment (AD&D) coverage.
Other benefits afforded to AIG employees include:
A pre-tax commuter expense reimbursement account
Company match (up to 6% of pay) 401(k)
Up to 33 days of PTO per year, depending on role, seniority, and length of employment
Mobile phone plan discounts
Employee assistance program
Work-from-home options for certain roles
Paid time off for volunteering
Current and former employees on Glassdoor rate the overall benefits offered a 4.1 out of 5, with reviews noting the competitive benefits package and highlighting the 401(k) match and extensive PTO.
On Comparably, reviewers give AIG a 78 out of 100 for perks and benefits, which is an "A-" score and in the top 15% of similar-sized companies.
Culture at AIG
The most prominent value promoted by AIG is diversity, equity, and inclusion (DEI). AIG also won several awards for its DEI efforts in 2022: DiversityInc ranked it one of the top 50 companies for diversity, and the Human Rights Campaign listed AIG as one of the best companies for LGBTQ+ equality.
Past and current employees rate working at AIG a 63 out of 100 on Comparably for overall culture. These reviews give the company high marks for perks and benefits (78 out of 100) and compensation (69 out of 100). However, AIG gets relatively low ratings for professional development (50 out of 100) and sentiments about the executive team (58 out of 100).
Other culture-related stats include:
79% of employees look forward to interacting with their teams each day
64% are happy with their work-life balance
60% say their work environment is positive
Culture 500, an initiative that compiles employee reviews to discover how essential values are discussed, found that employees often talk positively about collaboration, diversity, and innovation at AIG. However, execution and agility aren't typically discussed in a positive light, implying that employees may not always feel equipped to execute their jobs successfully and the company could be better at adapting quickly to changes.
Reviewers on Glassdoor give AIG a 3.6 out of 5, with 66% of respondents saying they would recommend working at AIG to a friend. On Indeed, reviewers report an average work happiness score of 63 out of 100, with high scores in key areas such as feeling appreciated, inclusivity, and having a clear sense of purpose at work.
Company Values
AIG's five core values are:
Take ownership by being accountable and proactive.
Set the standard by leading the industry and focusing on the client first.
Win together by having team alignment.
Do what's right by leading by example and empowering communities.
Be an ally by striving for inclusion and speaking through actions.
According to AIG's 2021 environment, social, and governance (ESG) report, the company's ESG plan backs up its values by focusing on supporting communities, promoting financial security, prioritizing sustainability in operations, and keeping ESG in mind with investing decisions to generate positive financial and societal returns.
AIG vs. Prudential
Prudential is a main competitor to AIG in the finance and insurance industry. Based in Newark, New Jersey, Prudential is one of the largest insurance companies in the U.S. by total assets.
Here is how working at Prudential and working at AIG compare on some core review sites:
| | | |
| --- | --- | --- |
| Review Site | AIG | Prudential |
| Comparably Rating | 63 out of 100 | 77 out of 100 |
| Glassdoor Overall Rating | 3.6 out of 5 | 3.9 out of 5 |
| Indeed Work Happiness Score | 63 out of 100 | 64 out of 100 |
Other important comparisons to note include:
Reviews of AIG on Glassdoor comment on the great compensation package offered, while reviews of Prudential negatively discuss the compensation commission structure.
More Prudential employees (72%) would recommend working there to a friend than AIG reviewers (66%).
Employees rate Prudential benefits a 4.2 out of 5 on Glassdoor, while AIG employees give an average rating of 4.1 out of 5.
>>MORE: Learn more about working at Prudential.
Interviewing With AIG
Overall, employees rate AIG interviews 2.7 out of 5 for difficulty, with 64% of reviewers reporting they had a positive experience. Only 15% of reviewers found the interview process a negative experience, while 21% describe the process as neutral. Most interviews (42%) came from online applications, but 22% resulted from campus recruiting activities.
AIG reviews on Comparably give the company an 84 out of 100 in terms of the overall interview experience, and 67% of reviewers say the interview process was a good representation of company culture.
Interview Process for Early Talent Careers
According to AIG's early talent page, interviews for college students and recent grads are a three-step process:
Apply online
The first round of interviews take place online, typically through a pre-recorded digital interview process like HireVue. These interviews involve answering behavioral interview questions so the hiring team can better understand the applicant's past experiences and current skill levels.
The final round of interviews involves two to three meetings with members of various teams. These interviews allow the applicant to meet their potential coworkers and for these team members to get a deeper understanding of the applicant's skills, experiences, and goals.
AIG is looking for candidates with strong interpersonal, quantitative, and analytical skills and who possess a team-oriented and global mindset.
Key Points About Working at AIG
AIG is a Fortune 500 international finance and insurance company based in New York City.
Internships and early career analyst positions are open to students and recent graduates.
The biggest value for AIG is diversity, equity and inclusion, with the company receiving multiple awards for its efforts.
Interviews with AIG are an average level of difficulty, and most interviewees report having a positive experience.
See what working at other international companies is like with Forage's company guides.
Image credit: askarimullin / Depositphotos.com