From lab supplies to life-saving therapies, Thermo Fisher Scientific is a supplier of scientific supplies and services that help address some of the world's biggest science, health, and environmental challenges. Even if you've used or seen some of Thermo Fisher's products, you may not know what working at Thermo Fisher Scientific is like. If you're interested in working for a pharmaceutical and biotechnology company with a global reach, this guide will cover:
What Is Thermo Fisher Scientific?
Thermo Fisher Scientific is a self-identified leader of "serving science," meaning the company supplies scientific instruments, reagents and consumables, and software services. Some of its products include laboratory supplies like pipettes, dishes and microscope slides, chemicals like amino acids and carbohydrates, and testing services like DNA sequencers and PCR products.
The company was founded in 2006 after a merger between Thermo Electron and Fisher Scientific. Thermo Electron was known for providing analytical and laboratory products; Fisher Scientific was also known for laboratory services and biotechnology for scientific research, health care, and education. After the merger, the company acquired several scientific equipment providers.
Today, Thermo Fisher Scientific employs 130,000 employees worldwide and has headquarters in Waltham, MA. The company's revenue was $44.92 billion in 2022, up 15% from 2021. According to a Thermo Fisher Scientific earnings report, the company expects to grow revenue to $45.3 billion in 2023.
>>MORE: What Is Revenue? Definition and Formula
Student and New Graduate Opportunities at Thermo Fisher Scientific
Internships
Thermo Fisher Scientific offers internships in various business sectors, from clinical research to sales and marketing, information technology, and research and development. The company outlines some common majors on its internships page that apply to each business sector.
>>MORE: How to Get an Internship Without Work Experience
Interns get hands-on experience supporting Thermo Fisher projects and a taste of Thermo Fisher's culture, including social events and coffee chats with company leaders.
These internships are paid in-person opportunities that typically last 10-12 weeks. For those in the U.S., Thermo Fisher Scientific covers relocation assistance if you're working 50 or more miles from where you're currently located.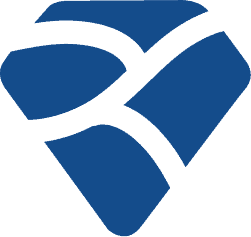 Undergraduate Leadership ​​​​​​​Development Programs
These programs are two-year rotational programs for recently graduated students and seniors pursuing bachelor's degrees. The company offers programs in:
Data science
Finance
Information technology
Operations
Procurement
Product engineering
Sales
Each program offers unique rotations that allow new graduates to work directly with Thermo Fisher employees across various functions. To apply, you can see each area's eligibility requirements (including major, graduation date, and experience) on the program homepage.
Graduate Leadership ​​​​​​​Development Programs
If you're a recent MBA or master's graduate interested in general management or human resources, you can get hands-on experience and mentorship from company leaders in these two-year programs.
Both graduate development leadership programs include three eight-month rotations across Thermo Fisher Scientific functions with dedicated resources for mentorship and training. For the general management program, you must have recently graduated with an MBA and have three to five years of work experience. For the human resources program, you must have recently received a master's degree and have at least one year of work experience.
Both the undergraduate and graduate leadership development programs are essential to building and training the next generation of leaders at Thermo Fisher Scientific. If you're interested in a career at the company, these programs are a great way to gain experience and get exposure to leadership.
>>MORE: Learn what Thermo Fisher Scientific recruiters are looking for!
Thermo Fisher Scientific Jobs and Salaries
Thermo Fisher Scientific creates and provides innovative science solutions worldwide. To do so, it employs numerous science and technology professionals in the clinical research, engineering, research, and laboratory services fields. However, the company also has jobs in non-technical areas like marketing and communications, finance, and sales and business development.
Clinical Research
The clinical research team at Thermo Fisher Scientific is finding and getting cures to market. They develop these drugs through clinical trials, research, and technology and serve customers at pharmaceutical, biotechnology, medical device, academic, and government organizations.
Some of the team's responsibilities include:
Biostatistics and programming
Clinical data management
Laboratory services
Medical writing
Medical communications
According to Glassdoor, these are the average estimated salaries for early career titles (0-1 years of experience) in clinical research at Thermo Fisher:
Data scientist: 109,622
Research scientist: $88,346
Lab technician: $40,431
Site specialist: $52,637
Research associate: $57,596
Engineering
Thermo Fisher Scientific's engineering team works behind the scenes to make its scientific technology come to life. The company employs a range of types of engineers, from electrical and mechanical engineers to chemical and industrial ones.
Glassdoor reports salaries for entry-level (0-1 years of experience) engineers at Thermo Fisher Scientific:
Software engineer: $109,836
Field service engineer: $80,832
Electrical engineer: $87,860
Finance
Thermo Fisher Scientific doesn't just create innovative scientific technology — the company also distributes it worldwide. The finance team drives smart business decisions to ensure the company's finances are healthy.
>>MORE: Is Finance a Good Career Path?
According to Glassdoor, these are the early-career (0-1 years experience) salaries for finance positions at Thermo Fisher Scientific:
Thermo Fisher Scientific Benefits
Thermo Fisher Scientific's benefits may vary by title and country, but the benefits the company offers its U.S. employees include comprehensive health insurance (including vision and dental), paid time off (including volunteer time off), and a 401(k) plan.
Some other fringe benefits include:
Parental leave
Military leave
Fertility, pregnancy, and parenting support
Adoption assistance
Commuter benefits
Special needs support for an employee's children
College coaching for an employee's children
Education assistance, including tuition reimbursement
Employee discount program
Flexible work
Reviews on Glassdoor rate Thermo Fisher Scientific's benefits 3.8 out of 5 stars, with some of the highest ratings for the company's retirement plans, maternity and paternity leave, military leave, volunteer time off, and tuition assistance.
Thermo Fisher Scientific Culture
Thermo Fisher Scientific's mission is to make a difference by helping its customers make the world healthier, cleaner, and safer. To accomplish this, the company distributes products and services to help tackle some of the world's biggest challenges.
The company has four main pillars for operating responsibly:
Operations: Supporting customers and conducting business with integrity
Colleagues: Helping colleagues reach their full potential through support and embracing unique perspectives
Communities: Using STEM education to inspire students around the world
Environment: Reducing the company's global footprint
Thermo Fisher 4i Values
Outside of these four pillars, Thermo Fisher also has 4i values that define its company culture and how colleagues should interact with one another:
Integrity: Communicate openly and honestly with one another, honor your commitments to each other, and remain committed to the highest ethical standards
Intensity: Deliver results with speed, excellence, and passion
Innovation: Transform your ideas into products and services that provide value to our customers
Involvement: Embrace unique perspectives and treat everyone across the global team with dignity and respect
These values aren't just something that the company's current employees live by but also something it looks for in job candidates — meaning it's essential to tie in how you embody these values during the interview.
Diversity and Inclusion
Thermo Fisher Scientific has a diversity and inclusion (D&I) strategy that covers everything from recruiting and training to career development. The company also tracks its D&I progress through monthly metrics and has shared its diversity employment data publicly. In 2021, nearly half — 48.3% — of leadership roles at the company were held by women, and 39.1% of U.S. employees were racially or ethnically diverse.
>>MORE: How Can You Tell if an Employer Values Diversity and Inclusion in the Workplace?
The company launched its first affinity group for employees nearly ten years ago. As of 2021, it has 242 local business resource group chapters across nine affinity groups:
African heritage
All generations
Asian and Pacific Island heritage
Individuals with disabilities
Latino Hispanic heritage
LGBTQ+ people
Veterans and military families
Working parents and caregivers
Women
In 2022, the Human Rights Campaign named Thermo Fisher Scientific a Best Place to Work for LGBTQ Equality (for the eighth year in a row), and the Diversity Equality Index named the company a Best Place to Work for Disability Inclusion.
Talent Development
Thermo Fisher Scientific invests in its internal talent, meaning current employees have multiple opportunities for career growth, promotion, and even career changes within the company.
The company has specific resources for onboarding new employees and attracting diverse talent and dedicated programs for performance management and career and leadership development. For example, the company offers stretch assignments that allow employees to learn new skills and see what it's like to work in other roles and teams within the company.
>>MORE: Jumpstart your career growth with Forage's professional development virtual experience programs.
Employee Reviews of Thermo Fisher Scientific Culture
According to Culture 500, employees at Thermo Fisher Scientific talk about the company's innovation most positively. In addition, they discuss the company's agility the most, which is the company's ability to respond to changes in the marketplace — however, they discuss this trait negatively.
On Comparably, employees rate Thermo Fisher Scientific's culture 4 out of 5 stars, a B. The company's CEO, Marc Casper, is the top-rated aspect of its culture (who received an A-), followed by its environment, outlook, and leadership (which received Bs). Other important culture ratings include:
76% of employees think their work environment is positive
72% are excited about going to work each day
83% look forward to working with coworkers
54% believe they're paid fairly
71% report they're satisfied with their benefits
On Glassdoor, employees rate Thermo Fisher Scientific culture 3.8 of 5 stars. Like the Comparably reviews, the company's CEO has top ratings, with 90% of employees saying they approve of Casper. Positive reviews on Glassdoor highlight the company's benefits, work-life balance, and people. Negative reviews speak primarily about poor management.
Thermo Fisher Scientific vs. Other Top Companies
Thermo Fisher Scientific's competitors include other pharmaceutical and biotechnology companies. If you're interested in the industry, here's how Thermo Fisher's culture compares to companies in the field:
| | | | | | | |
| --- | --- | --- | --- | --- | --- | --- |
| | Comparably Culture | Glassdoor Overall | Culture & Values | Diversity & Inclusion | Work-Life Balance | Compensation & Benefits |
| Thermo Fisher Scientific | 4.0 / 5 | 3.8 / 5 | 3.7 / 5 | 4.0 / 5 | 3.5 / 5 | 3.6 / 5 |
| Agilent Technologies | 4.6 / 5 | 4.2 / 5 | 4.3 / 5 | 4.2 / 5 | 4.1 / 5 | 3.8 / 5 |
| Beckman Coulter | 3.7 / 5 | 3.7 / 5 | 3.7 / 5 | 4.0 / 5 | 3.4 / 5 | 3.7 / 5 |
| Bruker Corporation | 3.3 / 5 | 3.8 / 5 | 3.5 / 5 | 3.6 / 5 | 3.9 / 5 | 3.7 / 5 |
| Genentech | 4.3 / 5 | 4.3 / 5 | 4.2 / 5 | 4.2 / 5 | 4.0 / 5 | 4.3 / 5 |
| Illumnia | 4.6 / 5 | 4.1 / 5 | 4.1 / 5 | 4.2 / 5 | 3.9 / 5 | 4.0 / 5 |
Applying at Thermo Fisher Scientific
According to Thermo Fisher Scientific's candidate resources, the company's application process requires one online application and three interviews. Application and interview processes may vary based on the position, department, and career level.
Fill out the online job application. The application requires you to upload your resume, fill out personal information (like your address and education), and answer some general and pre-screening questions.
Interview with a recruiter. You'll connect with the recruiter over text, the phone, or an on-site interview.
Interview with the hiring manager. This will be a phone, video, or on-site interview.
Interview with the hiring team. This will be an on-site interview with one to five hiring team members.
>>MORE: Common Phone Interview Questions (and How to Answer)
From start to finish, the team estimates hiring for general positions can take up to 45 days and for internships, about two weeks. The interview process and timing may vary by role, level, and department.
You can create a log-in on Thermo Fisher Scientific's site to search for jobs, receive job recommendations, save jobs you're interested in, and even use an online chatbot to answer common application questions. Additionally, you can reach out to the company's recruiters on LinkedIn to ask further questions and express your interest in open roles.
Interviewing at Thermo Fisher Scientific
Tips From the Team
While interviews may vary based on your career level and what role and team you're applying for, Thermo Fisher's interview resources page shares top tips for interviewing at the company:
Use stories: When discussing your previous experience, be clear about what actions you took and the result. The STAR method is a great way to prep and format your answers.
Build rapport: It's a cliché for a reason — interviews go two ways. Use the interview as an opportunity to learn more about the company, the job responsibilities, the team, and the culture.
Convey your value: It's not just about what you've done but how you'll apply your experience and skills to the role you're applying for. For example, even if the experience on your resume doesn't seem directly related to the role, pull out skills and lessons you learned and how they'll help you thrive in this role.
Connect with your interviewer: Ensure your interviewer remains engaged during your conversation. It should feel more like a dialogue than a Q&A.
Stay positive: Always keep a growth mindset and focus on how you've overcome challenges. Be honest about your weaknesses and where you have room to grow.
Show You Embody the 4i Values
Outside of these interview tips, it's also essential to focus on why you're a good fit for the company — specifically, how you embody the 4i values that are critical to Thermo Fisher Scientific's culture:
| | |
| --- | --- |
| 4i value | Example to share in an interview |
| Integrity | Share when you've communicated and collaborated with team members. |
| Intensity | Show how you've delivered exceptional results with efficiency and accuracy. |
| Innovation | Share a time when you used a new method or product to get the job done. |
| Involvement | Show how you uplifted a team member's unique feedback or perspective. |
Interview Reviews
A majority of interviewees (58%) have had positive experiences interviewing at Thermo Fisher Scientific, according to Glassdoor. On the other hand, 25% had negative experiences, while 17% had neutral ones. On average, interviewees rate the process a 2.8 out of 5 difficulty level.
Takeaways
Thermo Fisher Scientific is a global pharmaceutical and biotechnology company that supplies scientific equipment and services.
The company offers multiple early career programs: internships, undergraduate leadership programs, and graduation leadership programs.
Because Thermo Fisher Scientific focuses on innovations in science, many of its jobs are technical in clinical research and engineering. However, there are also plenty of opportunities in areas like finance, marketing and communications, operations, and sales.
Reviews of Thermo Fisher Scientific are generally positive, with the highest rankings for the company's diversity and inclusion and CEO.
Applying to Thermo Fisher Scientific requires an online application on the website and a series of interviews. For the interviews, the team encourages you to tell your story, show how you'll bring value to the team, and share how you embody their 4i values.
Thermo Fisher Genetic Sciences
Learn what it's like to work in science services as you collect and analyze real-world data from the COVID-19 pandemic.
Avg. Time: 2-3 hours
Skills you'll build: Understanding real-time PCR, data analysis, sensitivity, security, limit of detection
Image credit: MichaelVi / Depositphotos.com