Qualitative research seeks to gain insights and understand people's experiences and perspectives by studying social organizations and human behavior. Data in qualitative studies focuses on people's beliefs and emotional responses. Qualitative data is especially helpful when a company wants to know how customers feel about a product or service, such as in user experience (UX) design or marketing.
In this guide, we'll go over:
Qualitative Research Definition
Researchers use qualitative approaches to "determine answers to research questions on human behavior and the cultural values that drive our thinking and behavior," says Margaret J. King, director at The Center for Cultural Studies & Analysis in Philadelphia.
Data in qualitative research typically can't be assessed mathematically — the data is not sets of numbers or quantifiable information. Rather, it's collections of images, words, notes on behaviors, descriptions of emotions, and historical context. Data is collected through observations, interviews, surveys, focus groups, and secondary research.
However, a qualitative study needs a "clear research question at its base," notes King, and the research needs to be "observed, categorized, compared, and evaluated (along a scale or by a typology chart) by reference to a baseline in order to determine an outcome with value as new and reliable information."
Who Uses Qualitative Research?
Researchers in social sciences and humanities often use qualitative research methods, especially in specific areas of study like anthropology, history, education, and sociology.
Qualitative methods are also applicable in business, technology, and marketing spaces. For example, product managers use qualitative research to understand how target audiences respond to their products. They may use focus groups to gain insights from potential customers on product prototypes and improvements or surveys from existing customers to understand what changes users want to see.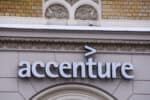 Accenture and New York Jobs CEO Council Product Design
Learn how qualitative methods inform product development with Accenture's free job simulation.
Avg. Time: 4 hours
Skills you'll build: Research, user research, user design, product design, critical thinking, product design
Qualitative Research Methods and Examples
Grounded Theory
Grounded theory is an inductive approach to theory development. In many forms of research, you begin with a hypothesis and then test it to see if you're correct. In grounded theory, though, you go in without any assumptions and rely on the data you collect to form theories. You start with an open question about a phenomenon you are studying and collect and analyze data until you can form a fully-fledged theory from the information.
Example: A company wants to improve its brand and marketing strategies. The company performs a grounded theory approach to solving this problem by conducting interviews and surveys with past, current, and prospective customers. The information gathered from these methods helps the company understand what type of branding and marketing their customer-base likes and dislikes, allowing the team to inductively craft a new brand and marketing strategy from the data.
Action Research
Action research is one part study and one part problem-solving. Through action research, analysts investigate a problem or weakness and develop practical solutions. The process of action research is cyclical —- researchers assess solutions for efficiency and effectiveness and create further solutions to correct any issues found.
Example: A manager notices her employees struggle to cooperate on group projects. She carefully reviews how team members interact with each other and asks them all to respond to a survey about communication. Through the survey and study, she finds that guidelines for group projects are unclear. After changing the guidelines, she reviews her team again to see if there are any changes to their behavior.
>>MORE: Explore how action research helps consultants serve clients with Accenture's Client Research and Problem Identification job simulation.
Phenomenological Research
Phenomenological research investigates a phenomenon in depth, looking at people's experiences and understanding of the situation. This sort of study is primarily descriptive and seeks to broaden understanding around a specific incident and the people involved. Researchers in phenomenological studies must be careful to set aside any biases or assumptions because the information used should be entirely from the subjects themselves.
Example: A researcher wants to better understand the lived experience of college students with jobs. The purpose of this research is to gain insights into the pressures of college students who balance studying and working at the same time. The researcher conducts a series of interviews with several college students, learning about their past and current situations. Through the first few interviews, the researcher builds a relationship with the students. Later discussions are more targeted, with questions prompting the students to discuss their emotions surrounding both work and school and the difficulties and benefits arising from their situation. The researcher then analyzes these interviews, and identifies shared themes to contextualize the experiences of the students.
Ethnography
Ethnography is an immersive study of a particular culture or community. Through ethnographic research, analysts aim to learn about a group's conventions, social dynamics, and cultural norms. Some researchers use active observation methods, finding ways to integrate themselves into the culture as much as possible. Others use passive observation, watching closely from the outside but not fully immersing themselves.
Example: A company hires an external researcher to learn what their company's culture is actually like. The researcher studies the social dynamics of the employees and may even look at how these employees interact with clients and with each other outside of the office. The goal is to deliver a comprehensive report of the company's culture and the social dynamics of its employees.
Case Studies
A case study is a type of in-depth analysis of a situation. Case studies can focus on an organization, belief system, event, person, or action. The goal of a case study is to understand the phenomenon and put it in a real-world context. Case studies are also commonly used in marketing and sales to highlight the benefits of a company's products or services.
Example: A business performs a case study of its competitors' strategies. This case study aims to show why the company should adopt a specific business strategy. The study looks at each competitor's business structure, marketing campaigns, product offerings, and historical growth trends. Then, using this data on other businesses, the researcher can theorize how that strategy would benefit their company.
>>MORE: Learn how companies use case study interviews to assess candidates' research and problem-solving skills.
Advantages and Disadvantages of Qualitative Approaches
Qualitative research methods are great for generating new ideas. The exploratory nature of qualitative research means uncovering unexpected information, which often leads to new theories and further research topics. Additionally, qualitative findings feel meaningful. These studies focus on people, emotions, and societies and may feel closer to their communities than quantitative research that relies on more mathematical and logical data.
However, qualitative research can be unreliable at times. It's difficult to replicate qualitative studies since people's opinions and emotions can change quickly. For example, a focus group has a lot of variables that can affect the outcome, and that same group, asked the same questions a year later, may have entirely different responses. The data collection can also be difficult and time-consuming with qualitative research. Ultimately, interviewing people, reviewing surveys, and understanding and explaining human emotions can be incredibly complex.
Showcase new skills
Build the confidence and practical skills that employers are looking for with Forage's free job simulations.
Qualitative vs. Quantitative Research
While qualitative research deals with data that isn't easily manipulated by mathematics, quantitative research almost exclusively involves numbers and numerical data. Quantitative studies aim to find concrete details, like units of time, percentages, or statistics.
Besides the types of data used, a core difference between quantitative and qualitative research is the idea of control and replication.
"Qualitative is less subject to control (as in lab studies) and, therefore, less statistically measurable than quantitative approaches," says King.
One person's interview about a specific topic can have completely different responses than every other person's interview since there are so many variables in qualitative research. On the other hand, quantitative studies can often be replicated. For instance, when testing the effects of a new medication, quantifiable data, like blood test results, can be repeated. Qualitative data, though, like how people feel about the medication, may differ from person to person and from moment to moment.
JPMorgan Quantitative Research
Discover how bankers use quantitative methods to analyze businesses and industry trends with this free job simulation.
Avg. Time: 4-6 hours
Skills you'll build: Programming, data analysis, Python, critical thinking, statistics, dynamic programming
Showing Qualitative Research Skills on Resumes
You can show your experience with qualitative research on your resume in your skills or work experience sections and your cover letter.
In your skills section, you can list types of qualitative research you are skilled at, like conducting interviews, performing grounded theory research, or crafting case studies.
You can highlight specific examples in the description of your past work or internship experiences. For example, you can talk about a time you used action research to solve a complex issue at your last job.
Your cover letter is an excellent place to discuss in-depth qualitative research projects you've completed. For instance, say you spent a summer conducting ethnographic research or a whole semester running focus groups to get feedback on a product. You can talk about these experiences in your cover letter and note how these skills make you a great fit for the job.
Grow your skills and explore your career options with Forage's free job simulations.
Image credit: Canva