A development operations engineer, also known as a DevOps engineer, works as the go-between for a company's software development and operations teams. Unlike other software engineers, a DevOps engineer's focus is not on a specific part of the software (like a back-end or front-end engineer), but rather on the software development process — trying to make it faster, more iterative, and feedback-driven.
DevOps engineers use their technical backgrounds and project management skills to help software and operations teams work smarter, not harder. If you're interested in a technical career that requires working closely with people, becoming a DevOps engineer might be right for you.
DevOps Engineer Definition
What is a DevOps engineer? A DevOps engineer is an information technology (IT) professional who works as the go-between for the software engineering and operations teams of a company. They oversee software implementation, development, and maintenance.
Like a full-stack engineer, a DevOps engineer needs to know about multiple parts of software, but also has the organizational and interpersonal skills to work on the operations side of things. Their goal is to streamline the software development process through the use of DevOps practices.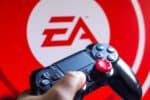 Software Engineering
Practice key software engineering skills as you develop a new feature for the Sims 4 game.
Avg. Time: 5-6 hours
Skills you'll build: Code analysis, code readability, object oriented-design
DevOps Meaning
While you might know that DevOps is quite literally a combination of software development (Dev) and IT operations (Ops), what does DevOps mean? DevOps is a methodology that helps teams deploy high-quality software through continuous integration and delivery (CI/CD).
>>MORE: What Is DevOps?
Continuous integration is when multiple developers' codes are merged into one main software project — which allows for constant updates and revisions to code without teams having to start from square one. Continuous delivery is when the code changes from continuous integration are released into production. This automated process allows teams to test the product before it's deployed. Overall, CI/CD is a process that allows for quick testing and revision so DevOps teams can iterate and deliver new software efficiently.
DevOps practices help teams constantly develop, improve, iterate, and release software, and encourage a collaborative work environment that focuses on transparency and feedback.
DevOps Engineers vs. Other Software Engineers
What's the difference between a DevOps engineer and other software engineers? DevOps engineers focus on implementing a specific methodology (DevOps) in the software development process. Other engineers focus on specific parts of software. For example, a front-end engineer only focuses on the user-side of software, and a security engineer focuses on the software's security. On the other hand, DevOps engineers take a birds-eye view of the entire development process and work to make it more efficient.
While DevOps engineers can make implementing DevOps practices smoother, you don't necessarily need a specific engineer to use DevOps in the workplace. Many software engineers use DevOps in their development process or on their team, even if there's no specific DevOps engineer in their organization.
Is DevOps a High Paying Job?
DevOps engineering can be lucrative, with an average salary of $108,000 per year, according to Glassdoor. Compared to other software engineers, DevOps engineers get paid about the same or slightly higher, except for back-end developers (also called back-end engineers).
| | | | | |
| --- | --- | --- | --- | --- |
| | DevOps Engineer | Full-Stack Engineer | Front-End Engineer | Back-End Engineer |
| 0-1 years experience | $93,000 | $89,000 | $86,000 | $106,000 |
| Average salary | $108,000 | $106,000 | $103,000 | $126,000 |
| 15+ years experience | $134,000 | $155,000 | $143,000 | $187,000 |
All salary estimates from Glassdoor.
DevOps engineering isn't just a high-paying career path — it's one with a good job outlook, too. DevOps engineers are in high demand. According to the U.S. Bureau of Labor Statistics, the job growth rate for software developers, quality assurance analysts, and testers (which includes DevOps engineers) is 25% from 2022-2032, far above the average of 5%.
What Does a DevOps Engineer Do?
A DevOps engineer works on different tools and processes to help the software development process become more automated, efficient, and collaborative. Their work is a combination of software engineering and project management. Some responsibilities of DevOps engineers include:
Build software plugins to help automate team processes
Collaborate with the team to ensure new software is deployed on time
Monitor new software releases for bugs and troubleshoot them
Work with customers to get their feedback and implement it for the next release
Evaluate infrastructure to find places for automation and increase collaboration
Create project timelines based on client expectations and costs
Help improve software developers' code
Integrate security measures to avoid data breaches
Kevin Allen, senior DevSecOps engineer at Nexient, says his "primary responsibility is to implement, maintain, and improve the processes in which new features are contributed to my projects. I spend most of my time contributing new features to automation and infrastructure-as-code or helping business stakeholders evaluate new DevOps tools they can invest in to streamline their processes."
He also oversees team processes and ensures everyone can develop and test new software.
"If anything comes up that prevents my teams from contributing and testing new work, it becomes my immediate focus. I also help them meet performance, cost, security, and monitoring requirements."
How to Become a DevOps Engineer
To become a DevOps engineer, you'll have software engineering hard skills and operations skills to help lead a team.
Do You Need a Degree to Be a DevOps Engineer?
Most DevOps engineers have a bachelor's degree in computer science or software engineering. However, a degree isn't necessarily required to land a job in this field. Sometimes, employers might accept equivalent work experience. A degree helps you learn the hard skills you need, but you can also supplement with courses and certifications.
What Skills Does a DevOps Engineer Need?
Most DevOps engineers have a background in software development or IT. While software developers do most of the technical coding work, DevOps engineers should have strong programming skills and knowledge of configuration management tools and automation frameworks. Hard skills for this career path include:
Coding and scripting: proficiency in at least one scripting language (like Python or Bash) and a strong grasp of a programming language (like Python, Ruby, Go, or Java)
Cloud skills: knowledge of major cloud platforms like Amazon Web Services, Azure, or Google Cloud, and how to deploy and manage resources in these environments
Version control: understanding systems like Git, and being proficient in branching, merging, and resolving conflicts
Continuous integration/continuous deployment (CI/CD): knowledge of CI/CD pipelines, tools like Jenkins, Travis CI, or GitLab CI, and the ability to automate software delivery
Configuration management: understanding of tools like Ansible, Puppet, or Chef for automating configuration tasks
Infrastructure as code (IaC): proficiency in using tools like Terraform or CloudFormation to define and manage infrastructure
Security skills: understanding of basic security concepts and best practices for securing infrastructure and code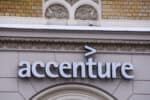 Know the Code
Get real-world experience with continuous integration by setting up automated builds to validate code changes on every push.
Avg. Time: 4-5 hours
Skills you'll build: Continuous integration, software development lifecycle, Jenkins
"If you think you may be interested in DevOps, try to get as much exposure to web services as you can," Allen says. "Public clouds like AWS often provide some services for free as learning tools! First, you might try setting up a web server manually, then you can think about automating the process."
Outside of technical skills, this career path also involves a fair amount of project and team management. Soft skills you need to be a DevOps engineer include:
Collaboration
Organization
Ready to learn some DevOps skills? Get insight into what working on DevOps and CI/CD in a startup environment is like with Blackbird's Software Engineering Job Simulation.