If you're interested in helping companies use technology to adapt to the digital era, working at Cognizant may be the perfect fit. The global technology services and consulting firm offers thousands of job openings across several job categories, along with extensive training and internship opportunities.
This guide explores Cognizant's teams and typical salaries, training programs for students and recent graduates, and how employees rate the company culture.
Explore working at Cognizant
Learn key skills and drive your career forward with Forage's free Cognizant Artificial Intelligence job simulation.
What Is Cognizant?
Cognizant (sometimes referred to as Cognizant Technology Solutions) is one of the largest professional services companies in the world, with more than 340,000 employees and $18.5 billion in revenue in 2021. With global headquarters in Teaneck, New Jersey, the company operates offices all over the world and is number 194 on Fortune's 2022 Global 500.
On a platform of transforming experiences, reimagining processes, and modernizing technology, Cognizant "engineers modern businesses to improve everyday life." To help clients adapt to the ever-changing technology landscape and embrace digital transformation, Cognizant's technology solutions focus on software engineering, AI, cloud, and internet of things (IoT).
Working across 20 industries — such as health care, consumer goods, and education — the company provides a variety of services, including consulting.
Cognizant Jobs and Salaries
As one of the largest technology solutions companies in the world, Cognizant has thousands of job openings in eight categories: technology and engineering, digital, business processes, IT infrastructure, consulting, corporate, sales and marketing, and delivery management.
These are typical salaries for positions on some of Cognizant's biggest and most prominent teams.
Cognizant Technology, Engineering, and Digital Jobs
The technology-focused job categories tend to have the most openings on Cognizant's career site, which makes sense given the company's focus on digital innovation.
These are the average annual salaries reported to Glassdoor for positions on Cognizant's engineering, digital, and tech teams:
Software engineers: $104,400
Senior software engineers: $117,600
Technical leads: $112,400
Data engineers: $109,700
Solutions architects: $176,212
DevOps engineers: $117,500
Test analysts: $91,500
Java developers: $113,200
Software architects: $136,100
SQL developers: $91,200
Senior QA: $100,700
Systems analysts: $88,400
Cognizant Consulting Jobs
The consulting team at Cognizant helps companies implement effective digital strategies by using data and research to gain insight, digitizing key processes, and driving digital transformation.
The company's consultants deliver deep process knowledge to their clients with expertise including finance transformation, human capital management processes, customer experience, and supply chain management.
According to Glassdoor, average annual salaries for the Cognizant consulting team include the following:
Senior associates: $93,000
Associate directors: $169,400
Associates: $76,100
Senior consultants: $109,500
Consultants: $93,600
Principal consultants: $198,700
Senior business consultants: $169,400
Student Opportunities at Cognizant
Cognizant offers a variety of programs for current students and new graduates interested in working at the company.
Digital Leadership Academy
This two-day externship is an interactive experience that allows undergraduate and graduate students to explore career opportunities at Cognizant. Activities include presentations, a career advice panel, breakout sessions, and networking events.
The academy is open to undergraduate rising juniors and seniors and MBA students just beginning their graduate studies. Participants get first access to interviews for job openings.
Internships
Cognizant hires technology and business interns for paid ($25 an hour) 8-week summer internships at several of its campus hubs.
Technology interns must be pursuing an undergraduate STEM degree, with preferred majors that include software engineering, computer science, management information systems, or data science. Business interns should be pursuing an undergraduate business degree.
MBA Summer Associate
Cognizant's consulting team offers 10-week internships working directly with clients to provide consulting services. Applicants must be current MBA students at top-tier business schools and have 3-6 years of pre-MBA work experience.
The salary for summer associates is $140,000 per year, prorated to the number of weeks the associate works.
Software Engineering Skills Accelerator
In partnership with General Assembly, Cognizant offers free training to learn the necessary skills to become a web developer or full-stack engineer. Sessions in San Francisco and New York City include five weeks of full-time learning on SQL and data modeling, cloud microservices, data structures and algorithms in Java, and more.
Participants who finish the program are eligible to interview for the company's full-stack engineer and web developer positions. The application and acceptance process includes:
Questionnaire
Front-end skills assessment
Personal interview
Back-end skills assessment
Acceptance
Interview with cognizant after program completion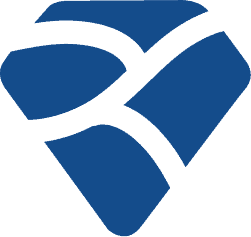 Forage Find
Did you know most companies hire interns on a rolling basis? This means the first applications in are the first to be reviewed and the first to be hired! Getting your application in as soon as the application opens can improve your chances of success!
Skills Training at Cognizant
Cognizant also offers several skills training programs in partnership with education providers.
Skills Accelerator
This free, full-time online training program gives graduates and college seniors with non-STEM degrees the opportunity to participate in a technology training boot camp to prepare for a tech career. The course involves 7-12 hours of weekly work, and successful participants may be shortlisted to interview for a full-time position or enroll in a "train-and-hire" program.
Digital Business Analyst
Cognizant partners with Arizona State University to offer a free 10-week train-to-hire program for early-career professionals wanting to pursue a career in consulting. The program takes 20 hours per week and concludes with an interview for a business analyst position at Cognizant. To date, 90% of students who completed the program received an employment offer.
Apprenticeship
In partnership with Central Piedmont Community College and City Colleges of Chicago, Cognizant offers tuition-free pre-apprenticeship Java training programs over 12-16 weeks. Following training, candidates can apply for paid full-stack developer apprenticeships at Cognizant.
Salesforce IT Consultant
The Aim Higher Program offers aspiring IT consultants a paid, 12-week full-time training program to help them prepare for technology consulting roles. After successfully completing the program, students are guaranteed a job interview for relevant positions at Cognizant.
>>MORE: Cognizant Ready, Set, Agile! Virtual Experience Program
Cognizant Culture
In addition to prioritizing diversity and inclusion, Cognizant describes six values as integral to its company culture:
Start with a point of view.
Seek data, build knowledge.
Always strive, never settle.
Work as one.
Create conditions for everyone to thrive.
Do the right thing, the right way.
On Comparably, employees rate the company culture 3.1 out of 5, which is a C- grade. However, 66% of reviewers report a positive work environment, and 79% look forward to interacting with their work team each day. Employees report a daily average of four-plus meetings and 9.4 hours of work.
According to MIT's Culture 500, the most frequently positively discussed value is execution — which means employees feel empowered to act and have the resources they need to be held accountable. Conversely, the most commonly negatively discussed values are agility and performance.
Despite some of the lower culture ratings, Forbes has recognized Cognizant on its 2022 World's Best Employers for Diversity and World's Best Employer lists.
Diversity and Inclusion (D&I)
More than just an initiative, Cognizant sees D&I as a business imperative that begins with inclusive leadership and trickles down to teams, employees, clients, and communities. The company promotes inclusion with several groups and programs, such as:
Black, Latinx and Indigenous Group (BLING)
Cognizant Veterans Network
Embrace for LBGTQ+ Associates & Allies
Pan-Asian Group
Women Empowered
Receiving a perfect score on the Human Rights Campaign Foundation's 2022 Corporate Equality Index, Cognizant has been named a Best Place to Work for LGBTQ+ Equality in 2022.
Cognizant vs. Accenture
If you're considering applying to other professional services companies, one of Cognizant's biggest competitors is Accenture. Here's how the two companies compare, based on employee reviews on Glassdoor:
Accenture's overall rating is 4.1, compared to 3.8 at Cognizant.
Accenture earns a four or above for culture and values (4.1), diversity and inclusion (4.3), and career opportunities (4.1). In those same categories, Cognizant's ratings are 3.7, 3.8, and 3.7.
82% of Accenture employees would recommend the company to a friend, compared to 76% of Cognizant employees.
80% of employees at Accenture have a positive business outlook, which is 12% higher than employees at Cognizant.
On Indeed, although Accenture has a slightly higher overall rating, the companies tie in work-life balance as well as job security and advancement ratings.
How Does the Cognizant Interview Process Work?
Cognizant's interview process varies depending on the position, but 75% of interviewees reported a positive interview experience on Glassdoor. Only 11% said they had a negative experience, while 14% had a neutral experience. Interview difficulty was reportedly average, 2.7 out of 5.
In terms of getting an interview, 44% of applicants came in through college recruiting (Cognizant hires from 30 university campuses every year), while 25% applied online and 9% worked with a recruiter.
For technical positions at Cognizant, interviewees participate in a technical interview with technical experts and may have to complete a written or online assessment.
>>MORE: Get ready for your tech interview with Entry-Level Software Engineer Interview Questions.
Takeaways
With more than 340,000 employees, Cognizant is one of the largest professional services companies in the world.
Technology and engineering are two of the biggest job categories at Cognizant.
The company offers students and recent graduates internships, academies, and various skills training programs.
44% of interviewees at Cognizant applied through campus recruiting, and 25% applied online.
Get an inside look at what it's like to work at other multinational corporations with Forage's company guides.
Image credit: monticello / Depositphotos.com