Do you use a computer that connects to Wi-Fi? Have you used a conferencing device to talk to people who aren't in the same room as you? Chances are, you've used a technology product that Cisco created.
Cisco is a global technology company that builds products businesses and everyday people use to stay connected through the internet. If you're looking to work for an innovative company that focuses on its people and making an impact in the world, Cisco may be the right company for you.
So, what is working at Cisco actually like? In this guide, we'll cover:
>>MORE: Learn IT Sales at Cisco with this Forage virtual work experience program.
What Is Cisco?
Cisco, formally known as Cisco Systems Inc., is a technology company that develops and sells hardware, software, and services for computer networking products. These products are focused on providing networking, cloud, and cybersecurity solutions that connect people through the internet.
Cisco was founded in 1984 by a group of computer scientists at Stanford University. Wanting to email each other from their offices, two of the scientists created a multiprotocol router to allow them to do so.
Since then, Cisco has continued to develop these networking products, and now has over 70,000 employees globally.
Cisco is also highly focused on making a global impact with its technological work. In 2015, Cisco set a goal to positively impact one billion lives by 2025. The company strives to make a difference through three main areas: crisis response, learning and digital skills development, and economic empowerment. So far, Cisco has positively impacted 716 million people, which is more than 70% of their goal.
Cisco Jobs and Salaries
There are five main categories of jobs at Cisco: engineering, sales and marketing, corporate services, professional services, and operations and support.
Cisco Engineering Jobs
Cisco's engineering team works to build, develop, and operate Cisco technology. You can work on developing software and hardware or help keep Cisco networks running. There are also product management and marketing functions on the engineering team. While these jobs require engineering expertise, they also work cross-functionally with the sales and marketing teams to develop new business opportunities.
According to Glassdoor, typical job titles and salaries for the engineering team at Cisco are:
Systems network engineer: $165,129
Software engineer: $183,715
Software QA engineer: $160,761
Hardware engineer: $169,383
Data engineer: $182,506
Technical lead: $200,343
Solution architect: $276,987
Engineering manager: $320,024
>>MORE: Learn what working at Cisco in software engineering is like with Cisco's Intro to Software Engineering Virtual Experience Program.
Cisco Sales and Marketing Jobs
Sales and marketing jobs at Cisco cover the entire customer journey and work closely with Cisco's partners and customers. This team develops new business opportunities to bring in new accounts and employees also work on technology services and solutions and marketing with customers.
Typical salaries for sales and marketing jobs at Cisco are:
Account manager: $234,395
Customer support engineer: $148,625
Technical marketing engineer: $219,230
Virtual sales account manager: $241,627
Global account manager: $336,121
>>MORE: What Is Account Management?
Cisco Corporate Service Jobs
These jobs focus on Cisco's internal growth and health, ensuring the company is financially successful and its employees enjoy working at Cisco. This department has three main branches: human resources, finance, and legal.
Cisco Professional Services Jobs
Similar to sales and marketing roles, these jobs focus on Cisco's customers. However, professional services jobs are more concerned with the products the customers use. This department has customer support and engineering, services consulting, and solutions architecture roles.
Cisco Operations and Support Jobs
The last branch of Cisco jobs focuses on business strategy and innovation. Jobs include business strategy and operations, supply chain, information technology, and project and program management roles.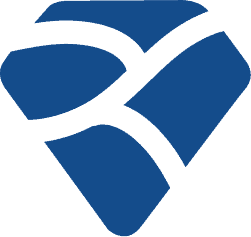 Forage Find
Cisco is hiring for Fall 2024 software engineering internships and co-ops now! Learn more about the opportunities available at Cisco's Careers page and experience working at the company with this free job simulation.
Student and New Graduate Opportunities at Cisco
Cisco offers student and new graduate opportunities in nearly every department of their business.
Engineering
Cisco has an engineering university program for interns and new grads that focuses on designing, developing, and testing software. You must know computer networking, C/C++, and Python.
Human Resources
Cisco's People, Policy, and Purpose organization offers two FLEX leadership development programs: one for those with a bachelor's degree or equivalent experience, and one for those with a Master's or MBA. Full-time FLEX program participants rotate through consulting roles; interns work on individual assignments and a team project for the People & Communities and executive leadership team.
Marketing
In Cisco's marketing internship, you work on projects to market both Cisco's technology and their employer partners. The team looks for strong communication, social media, and writing skills.
Sales
Cisco has a year-long graduate program called the Cisco Sales Associates Program (CSAP). By the end of the program, you'll learn how to become an associate sales engineer or associate sales representative.
>>MORE: Get career-ready with Cisco's professional development virtual experience program.
Supply Chain
This team works on various projects, including new product design, demand planning, value engineering, and inclusion and diversity. Cisco is looking for interns with hard skills like data analytics, software engineering, and financial analysis.
Customer Experience
The Customer Experience Academy Program has opportunities for apprentices, interns, co-ops, and new graduates. The program focuses on improving the product's security, segmentation, and network reliability and performance, architecting cloud-native architecture, and scaling customers' VPN connections.
Find your career fit
Discover if this is the right career path for you with a free Forage job simulation.
Finance
Cisco's Leaders in Finance and Technology (LIFT) program has two opportunities: a 10-week summer internship where you're assigned to a finance team, and a two-year program with six four-month rotations and training academy sessions.
Information Technology
This program focuses on Cisco's IT infrastructure and capabilities, with architecture-led projects focused on strategy and efficiency.
Operations
In Cisco's operations program, interns use data to drive business decisions that support Cisco's customers. The team is looking for people with data analytics, security, and software programming skills who have experience in business analytics or product management.
Security & Trust
The Security & Trust University Program (S&TO) for interns and new grads focuses on cybersecurity and keeping Cisco and their customers safe.
Cisco also offers a general apprenticeship program based in the UK. It's a four-year program tailored to your interests and career growth. Each apprenticeship consists of nine rotations (either three or six months), degree courses for building your skills, and mentorship sessions.
>>MORE: How to Get an Internship Without Work Experience
Cisco Benefits
Cisco's comprehensive benefits package includes typical benefits like insurance, retirement plans, and paid time off, but also additional benefits to promote employee financial wellness and job satisfaction. While some benefits are location-specific, general Cisco benefits include:
Tuition reimbursement
Employee stock purchase program
Maternal and paternal leave
Performance-based bonuses
Monetary awards for recognition by your coworkers
"Ciscoversary" prizes
Flexible work
Job swap: swap 100% of your job with someone or time swap 20% of your time
Health and fitness centers
Volunteer days
Employee discount programs
Cisco Culture
Cisco is highly awarded for its culture and has been named a Certified Great Place to Work.
According to the Great Place To Work 2021 Global Employee Engagement Study, employee respondents gave highly positive reviews of working at Cisco. For example, 98% of employee respondents say they could take time off work when necessary. The same percentage say they felt welcomed, and 97% say people care about each other. In addition, nearly all (97%) say they are proud to tell others they work there.
Cisco isn't just a Certified Great Place to Work. In 2022, it's also:
Fortune's #1 in 100 Best Companies to Work For
Fortune's #3 Best Workplaces for Women
Fortune's #1 Best Workplaces in Technology
People's #13 Companies that Care
#1 Best Workplaces for Parents
#1 Best Workplaces for Millennials
Employees rate Cisco 4.3/5 on Glassdoor, with the top pros being work-life balance and company benefits. Many employees cite cons about frequent layoffs and poor management.
According to MIT's Culture 500, employees talk most positively and often about collaboration and innovation. However, agility, or how quickly employees respond to change, is negatively discussed.
On Comparably, Cisco has an A- for it's overall company culture and 4.4/5 stars. This means they rank in the top 15% of companies with over 10,000 employees. Also, 84% of employees look forward to interacting with their team, 84% are happy with their work-life balance, and 85% report a positive work environment.
>>MORE: How to Find a Job You Love: 3 Things to Do (and 4 to Avoid)
Cisco's "Conscious Culture"
Cisco prides itself on its conscious culture, which means the company is self-aware of its teams and environment. People at Cisco are dedicated to and feel accountable for creating a culture where all employees can thrive. Values that help build this conscious culture include:
Give your best: Drive to be your best and be open to hearing others' ideas and connecting with them.
Give something of yourself: Show consideration for your coworkers, customers, and community.
Give your ego the day off: Fight for the best solution Cisco's customers need, no matter who or what team came up with it.
Take accountability: Hold yourself accountable for all of your work's success.
Take difference to heart: Respect and value people's differences and champion inclusion.
Take a bold step: Innovate, disrupt, and shoot for the stars.
Cisco Competitors
Cisco's competitors are other big tech and software companies, specifically Google, Microsoft, Juniper Networks, HP Inc., and Amazon. Here's how Cisco matches up, according to stats on Comparably.
| | | | | | | |
| --- | --- | --- | --- | --- | --- | --- |
| | Cisco | Google | Microsoft | Juniper Networks | HP Inc. | Amazon |
| Culture | 75 / 100 | 79 / 100 | 77 / 100 | 75 / 100 | 75 / 100 | 74 / 100 |
| CEO | 82 / 100 | 80 / 100 | 84 / 100 | 85 / 100 | 79 / 100 | 74 / 100 |
| Diversity | 71 / 100 | 78 / 100 | 75 / 100 | 70 / 100 | 75 / 100 | 73 / 100 |
| Gender | 69 / 100 | 79 / 100 | 77 / 100 | 82 / 100 | 76 / 100 | 74 / 100 |
How Does the Cisco Interview Process Work?
While Cisco's interview process may differ depending on what department you're applying to, its careers page emphasizes that the company wants to learn how you specifically can bring value to Cisco.
Crush the interview
Forage's free job simulations equip you with the skills and experience to speak confidently about the role during interviews.
Because Cisco prides itself on its unique culture and work, it's crucial that you heavily research the company before the interview (like reading this article!). Don't be afraid to mention specific Cisco initiatives, cultural values, or even company news that drew you to apply. When talking about your skills, demonstrate how your experience can help Cisco with its business needs.
Technical Interviews
If you're interviewing for a technical position at Cisco, you'll typically go through two technical interviews before you have a more general, standard interview.
Technical Online Assessment
Cisco's online assessment has both aptitude and technical questions. According to InterviewBit, the aptitude section asks questions on topics such as probability, algebra, permutation and combination, number series, simple and compound interest, and profit and loss. The technical section has questions on computer networking, C (the programming language), algorithms, data structures, and digital electronics.
>>MORE: Practice your programming skills with Girls Who Code's Technical Interview Prep Virtual Experience Program.
Technical Interview With an Employee
Like the online assessment, this interview round focuses on your technical knowledge. However, candidates will do this interview in person or virtually with someone from the company. They'll ask questions about computer science and networking. According to InterviewBit, potential interview questions include:
What is a diskless workstation?
Explain in detail about bridges in networking and mention its usage.
What is an IP access list?
Give the reasons why the networking industry uses a layered model.
What are TACACS (Terminal Access Controller Access Control System) and RADIUS (Remote Authentication Dial In User Service) in networking?
What are the Benefits of Subnetting?
How is a TCP connection made?
What is a transparent firewall?
What is a deadlock in operating systems? What are the situations for the deadlock to happen?
What is virtual memory?
What is recovery testing?
Differentiate between C and C++.
>>MORE: What Is a Technical Recruiter (and How to Talk to One)?
According to Glassdoor, interviews at Cisco are of average difficulty, and most people (69%) have a positive interview experience. The hiring process takes an average of 27 days.
Takeaways
Cisco is a leading global software development and technology company.
This company is innovative, future-focused, and values impact (Cisco even has a public goal to impact one billion people worldwide).
While Cisco has many traditional technical departments, some functions, like sales and marketing, aren't technical.
Cisco has opportunities for students and new graduates across its departments and a general apprenticeship program.
Cisco has a highly awarded culture, and its team promotes a conscious culture where employees are motivated, driven, and held accountable for success.
During the interview process, applicants should show why they're specifically excited by and suited for working at Cisco.
Cisco technical interviews consist of technical assessments, both online and with an employee, and a general interview to learn more about you and your career goals.
Image credit: Depositphotos