Business analysts bridge the gap between business and information technology (IT), helping companies make better and more informed data-driven decisions. The most crucial business analyst skills include a mix of technical abilities and interpersonal skills — a successful analyst must be able to analyze data and effectively communicate their findings.
Business Analyst Technical Skills
Data Skills
Much of a business analyst's day involves collecting and analyzing data, which requires a variety of vital data skills.
Data Analysis
Analyzing data is one of the most critical skills for a business analyst. An analyst needs strong analytical skills and a familiarity with the different ways to analyze data, such as:
Descriptive — figuring out what happened
Diagnostic — determining why something happened
Predictive — predicting what could happen based on current events
Prescriptive — using data to decide what a company should do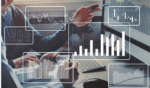 Quantium Data Analytics
Explore how data can drive breakthroughs for individuals, organizations, and societies with Quantium's free data analytics job simulation.
Avg. Time: 5 to 6 hours
Skills you'll build: Data validation, data visualization, programming, statistical testing, commercial thinking, presentations, communication
Data Collection
Business analysts need to collect data through a variety of methods, including:
Surveys
Focus groups
Interviews
Online tracking via cookies and pixels
Data Visualization
A business analyst can't simply analyze data. They need to share their findings with key stakeholders.
Data analytics "goes beyond mere number crunching; it involves the art of transforming intricate data into actionable insights that empower informed decision-making," says Jeff Mains, CEO of Champion Leadership Group.
By creating visual aids to show data sets, analysts can tell a story to a broader audience and more effectively explain what the data shows. Data visualizations include charts, graphs, infographics, and animations.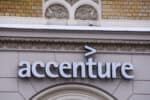 Accenture Data Analytics and Visualizations
Build your data visualization skills in a real-world context with this free job simulation from Accenture.
Avg. Time: 5 to 6 hours
Skills you'll build: Teamwork, strategy, project planning, data modeling, data analysis, data visualization, storytelling, presentations, communication
Programming and Software Skills
Business analysts work with various tools and programs to help them analyze data more efficiently and effectively. A business analyst needs specific skills in several topics and programs.
Databases
Databases are where data is stored and sorted. Business analysts often need to query (request specific information from) databases. Some companies build their own internal databases, while others use prebuilt systems, such as MongoDB, MySQL, and PostgreSQL.
Programming Languages
Business analysts need programming skills in specific languages, such as:
SQL: Business analysts need proficiency in SQL (structured language query) because this is the language used to work with databases.
R: R is a language used for statistical analysis and graphics, so it's a useful tool for analysts when analyzing information and creating visualizations.
Python: Python is a general-use programming language and can help business analysts handle large amounts of data.
>>MORE: Check out our picks for the best SQL bootcamps for 2023.
Excel
Microsoft Excel is one of the most widely used programs for data analysis. While understanding how to use it for basic spreadsheets and data collection is essential in many careers, knowing how to leverage Excel's full capabilities is vital for business analysts.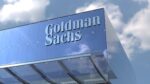 Goldman Sachs Excel Skills for Business
Explore the analytic capabilities of Excel and learn in demand skills with this free job simulation from Goldman Sachs.
Avg. Time: 4 to 5 hours
Skills you'll build: Excel, cell basics, formatting, assumptions, financial forecasting, income statements, cash flow modeling, charting
Statistical Software
Business analysts rely on statistical software to make data analysis easier and faster. Additionally, many programs can help create more informative and engaging data visualizations. While hundreds of statistical software programs exist, some of the most commonly used programs include:
SAS (Statistical Analysis System) created by the SAS Institute
SPSS (Statistical Product and Service Solutions) developed by IBM
MATLAB (Matrix Laboratory) created by MathWorks
Business Intelligence Tools
Business intelligence tools allow analysts to investigate data for specific business purposes, such as finding new opportunities, tracking product performance, reporting business metrics, or determining product pricing. Analysts often use programs like Tableau and PowerBI to perform business-specific analyses and create visualizations to inform company decisions.
Business intelligence tools, statistical software, and data visualization programs "empower analysts to craft visually engaging charts, graphs, and dashboards, effectively conveying information to diverse audiences," says Mains.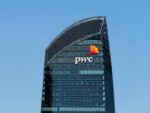 PwC PowerBI
Learn fundamental PowerBI and business analysis skills with this free job simulation from PwC.
Avg. Time: 5 to 6 hoursq
Skills you'll build: Defining KPIs, PowerBI dashboard, insights and actions, calculating measures
Business Skills
What makes business analysts so crucial to a company is their ability to apply findings from data to real-world business problems. Business analysts should possess professional and business skills.
Agile Methodologies
Agile methodologies are approaches to project management that encourage continuous improvement and collaboration while keeping customer needs and business goals at the forefront. In an agile approach, the project manager breaks down the process into smaller steps, and different teams can collaborate at every stage.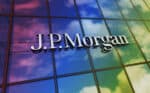 JPMorgan Agile
Keep your team on track and prioritize tasks using agile methodologies with JPMorgan's free job simulation.
Avg. Time: 5 to 6 hours
Skills you'll build: Agile methodology, Scrum process, sprints, user stories, product backlog, Trello, daily standups, sprint retrospectives
Process Modeling
Process modeling involves creating visualizations of different processes or workflows. By breaking down a workflow into its components, business analysts can review the process to ensure efficiency. Additionally, process modeling helps key stakeholders and other teams understand how specific business processes work.
Business Acumen
Business acumen is a relatively nebulous concept that essentially means a person's ability to handle various business situations. A business analyst demonstrates business acumen by understanding the problems or issues a business faces and applying that knowledge to solutions while keeping the company's core values and goals in mind.
Industry Knowledge
A business analyst may need specific skills for the industry they work in. For instance, a business analyst working for a financial services company may need to be familiar with finance-specific concepts like regression analysis, profitability ratios, accounting, and auditing. Similarly, cybersecurity business analysts must understand the types of cyberattacks and ways to mitigate risk.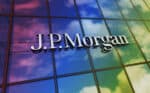 JPMorgan Quantitative Research
Explore the in-depth data analysis and research performed by quantitative analysts with this free job simulation from JPMorgan.
Avg. Time: 4 to 6 hoursq
Skills you'll build: Programming, data analysis, Python, derivatives, critical thinking, statistics, credit, dynamic programming
Top Soft Skills for Business Analysts
Great data-driven insights don't happen in a bubble — business analysts need strong interpersonal skills to work well with coworkers and clients. Business analysts need soft skills, such as analytical thinking, to use data and information to break down complex issues and find novel solutions.
Analysts also need empathy.
"Empathizing with stakeholders, customers, and team members can help analysts better understand their needs and challenges, ultimately leading to more insightful analyses," says Mains.
Other important soft skills for business analysts include:
Showcase new skills
Build the confidence and practical skills that employers are looking for with Forage's free job simulations.
Resume Tips for Business Analyst Skills
Get Specific With Examples
When mentioning business analyst skills on resumes, highlight specific examples demonstrating your skills. You can use projects from coursework and practical work or internship experiences to show your skills on your resume. For instance, you can mention using PowerBI during an internship to create visualizations that helped inform real-world business decisions.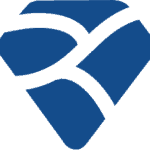 Forage Resume Writing Masterclass
Learn how to write a resume hiring managers can't ignore with this free masterclass from Forage.
Avg. Time: 5 to 6 hours
Skills you'll build: Resume writing, professional brand, identifying job titles, professional summary, transferable skills, industry keywords, standing out
Back Your Skills With Certifications and Courses
Certifications, internships, and coursework can add credibility to your resume. Some software used by business analysts have certificates available that prove your proficiency. Additionally, job simulations and virtual internships can provide more proof of your skills and give you concrete experience using business analyst skills.
Leverage Your Cover Letter
Don't forget to use your cover letter to expand upon your abilities. If you don't have work or internship experience, your cover letter is a great place to talk about projects you worked on in school or on your own that demonstrate you have the required skills.
Ready to start your career in business and data analytics? Build the skills employers seek with Forage's free data job simulations.
Image credit: Canva