Internships are a great stepping stone for your career. They help you build job skills, network, and get your first experience working in a professional environment. But are internships paid? The short answer: not all of them are. In this guide, we'll cover:
When Are Internships Paid?
Are internships paid? Yes, a majority of internships — 60% — are paid internships.
>>MORE: 20+ Internship Statistics Students Need to Know
Still, this means that two in five internships aren't paid. The U.S. Department of Labor has parameters on when a company doesn't legally need to pay an intern.
These parameters include:
If the training is similar to an educational environment
If there is no promise of compensation
If the intern receives academic credit
If the internship accommodates the intern's academic commitments
If the internship ends once the intern has received "beneficial learning"
If the intern's work complements the work of paid employees rather than replacing it
If the intern understands they're not entitled to a paid role after the internship
The primary determinant of whether a company pays its interns is who benefits more from the internship: the intern or the company. If the intern benefits more, the company does not legally have to pay them.
Paid vs. Unpaid Internships
Because companies don't pay interns when the intern benefits more than the company, paid and unpaid internships can differ in scope.
For example, an unpaid internship might be more training-focused, where you're building skills and shadowing professionals to learn how they're completing tasks. On the other hand, in a paid internship, you might be doing more hands-on work where you're expected to complete tasks more independently.
Showcase new skills
Build the confidence and practical skills that employers are looking for with Forage's free job simulations.
It can be confusing, especially when many internships blur the lines between training and entry-level work. That's why it's crucial to understand the internship's responsibilities and ask about compensation before you join the team!
Post-Internship: Paid vs. Unpaid Internships
There can also be differences in career outcomes and pay between someone who's done a paid internship and someone who's done an unpaid one.
According to the National Association of Colleges and Employers (NACE), paid interns are more likely to get hired post-graduation than their unpaid counterparts. And they're more likely to receive more job offers after graduating (1.61 job offers compared to 0.95).
Paid interns also make higher starting salaries than unpaid interns. The median starting salary for a paid intern is $60,000, compared to $40,000 for unpaid interns.
How to Find Out if an Internship Is Paid
There are a few ways to find out if a company pays its interns:
Look at the job description
Research the internship
Ask someone at the company
Scour the Job Description
First, look at the job description to see if there's any indication of payment. For example, the company might write that this is a "paid" role, that a benefit of the role is a "competitive salary," or it might list the salary or a salary range directly within the job description.
Do Your Research
If there's no salary or mention of one in the job description, look at the rest of the company website to see if the information is on another page. For example, the company might include that it pays interns on its main "careers" or "internships" page but not include this information on a specific internship's page.
If you still can't find anything, you can check:
Other job posting websites: The company might have posted the role on sites like LinkedIn, Glassdoor, and Indeed, and you may find a salary there.
Company reviews: Past interns might share whether the company paid or not within reviews of their experience.
Online forums: Former interns sometimes share their experiences on platforms like Reddit and Quora. If you can't find information about a specific company, you can even ask if the internship is paid anonymously to see if any former interns respond. Of course, like reviews, these are all personal experiences, so take any answers with a grain of salt.
Ask the Recruiter
And what if you can't find any indication of whether the internship is paid online? It's time to ask the recruiter.
Asking about salary can feel stressful and awkward, but it's crucial if you're looking to land a paid internship. During your initial interview, politely ask about the salary by expressing your interest in the role and asking about logistics. For example, you can say something like:
I'm very interested in the role and passionate about working for Company X. Would you be able to provide any additional information on the internship logistics, including location, salary, and other benefits?
>>MORE: Should You Ask About Salary in an Interview?
Or, if you're looking for something slightly more straightforward:
I'm so excited about the idea of joining Company Y as an intern this summer. Is there compensation for this role?
"Remember that asking about payment is a common question and it shouldn't be seen as inappropriate or pushy," says Karim Salama, founder of e-innovate, a web and digital marketing agency. "In fact, it shows that you're serious about the opportunity and are considering all factors before making a decision."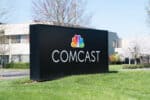 Comcast Unspoken Interview Fundamentals
Ace the interview by learning how to speak about your strengths and experience.
Avg. Time: 2-3 hours
Skills you'll build: Identifying strengths, self reflection, verbal communication, video interviewing
When Should You Do an Unpaid Internship?
An unpaid internship can still be an excellent opportunity to help launch your career; however, accepting one isn't always financially feasible. Before taking an unpaid internship, consider:
Your Financial Situation
Not everyone can afford an unpaid internship if they need a salary to cover their living expenses. This can make these unpaid opportunities hard to manage in addition to your other obligations and responsibilities. If you're considering taking one, it's crucial to consider how this will impact your financial situation. If it's an in-person internship, can you afford the commute, business attire, technology, and other supplies you might need? Will you have time to find paid work outside of the internship?
Internship Benefits
Internships are no doubt a benefit to your career, whether that's helping you build skills, network, or gain professional experience. At the same time, paid internships are more likely to benefit you than unpaid ones when it comes to landing a job and getting a higher salary post-graduation. Consider how this specific internship will impact your career, as it still might be worth it. You may be able to build an online portfolio that will help you land more roles in the future or there might be certain professionals you'd love to work alongside at the company. What will you do if you don't accept this unpaid internship, and how will that option impact your career?
Outside Funding
Universities often offer scholarships or grants for students pursuing unpaid internships. Research if your career center offers these opportunities and when you'll need to apply. There may be specific opportunities for students in particular majors, locations, or class years.
Internship Application Checklist and Open Dates
Ready to start applying for internships? Download to get the full checklist and critical application information for 40+ top companies — including whether they're paid or give you school credit.
Top Paying Internships
On average, interns make $24.63 an hour, according to Glassdoor. Yet some interns make far more than that, especially in the technology, finance, and banking industries. Glassdoor reports the 25 top-paying internships by company in 2023:
| | | |
| --- | --- | --- |
| Company | Monthly Salary | Industry |
| Stripe | $9,064 | Financial services |
| Roblox | $9,017 | Video games |
| NVIDIA | $8,280 | Technology |
| Coinbase | $8,206 | Cryptocurrency |
| Meta | $8,160 | Technology |
| Capital One | $8,050 | Banking |
| Credit Suisse | $7,947 | Investment banking |
| Bain & Company | $7,873 | Management consulting |
| Amazon | $7,809 | Technology |
| EY-Parthenon | $7,651 | Strategy consulting |
| TikTok | $7,619 | Social media |
| Adobe | $7,568 | Software |
| Snap | $7,520 | Social media |
| HubSpot | $7,477 | Software |
| Splunk | $7,375 | Software |
| LinkedIn | $7,360 | Social media |
| Twitter | $7,290 | Social media |
| BlackRock | $7,270 | Investment management |
| JPMorgan | $7,188 | Financial services |
| McKinsey & Company | $7,170 | Management consulting |
| Uber | $7,090 | Transportation mobility |
| Citi | $7,025 | Financial services |
| ServiceNow | $6,989 | Software |
| Rivian | $6,988 | Automotive technology |
| Microsoft | $6,934 | Technology |
>>MORE: The Highest-Paying Jobs in the U.S. for 2023
Are Internships Paid? The Bottom Line
While a majority of internships are paid, 40% of internships remain unpaid. A company doesn't need to legally pay its interns if the intern benefits from the experience more than the company. You should know whether an internship is paid from the job description or the company website, but you can also do outside research and ask the recruiter if you still need clarification.
So, when should you do a paid vs. unpaid internship? It depends on your unique financial and career situation. Consider how the specific experience will benefit you post-graduation — whether it will help you gain the right skills, build your network, or gain professional experience.
Build the skills you need to land an internship you love with Forage virtual job simulations.