Finding a job can be nerve-wracking, exciting, frustrating, exhausting, and even anxiety-inducing. Unfortunately, we're not here to tell you it's an easy feat to land a job you love. However, there are ways to make the job search easier (and less exhausting, anxiety-inducing, and all of the above). Here's your step-by-step guide for how to get a job. We'll cover:
Deciding What Kind of Job You Want
To know how to get a job, you first need to decide what kind of job you'd like. For example, are you interested in a technical field like software engineering or do you want to flex your writing skills? Is there a specific company you want to work for?
Investigate Your Interests
Start by asking yourself questions about what work you might be interested in. Go beyond your dream daily responsibilities and investigate who you want to work with, your values, and your career ideas. Consider:
What subjects am I naturally drawn to?
What subjects am I good at?
What are my passions?
What are my values? Are there specific missions I genuinely care about?
Who do I want to work for? Who do I want to work with?
Where do I want to be in the next two years?
>>MORE: Explore what a day in the life is like working in different career paths with Forage's virtual experience programs — and build the skills you need to be job-ready along the way.
Consider the Logistics
If you don't have work experience, it can be a little harder to know the logistics you want from your career, like in-person work or working remotely. However, figuring out whether you'd want to move for a job or if an unconventional work schedule works for you — like working weekends or late nights — is extremely important even before you start looking. And considering these logistics will help you narrow down your search. For example, you can filter in specific locations if you know you'd be willing to relocate or filter out companies that don't offer certain benefits.
>>MORE: The Best Cities for High-Paying Entry-Level Jobs
"Think of your job drivers," Matthew Warzel, certified professional resume writer and former Fortune 500 recruiter, says. "What's important to you? Time, money, benefits, 401(k), location, product offerings, company culture, image, and values, progressive versus traditional setting, remote versus on-location, passionate project opportunities, etc. Each is different for each person. What motivates you? What's your passion? What can you do that will make you happy in 2 weeks, 3 months, a year?"
Do Your Salary Research Early
The logistics of what job you want should also include what salary level you're looking for. Rather than waiting until the interviewer asks you, "What are your salary expectations?" research what someone your experience level makes in the states and cities you want to apply in.
"Be realistic," Elisa Pineda, talent acquisition manager at Forage, says. "Some people are not realistic about salary and compensation, and that kills your prospects because the market will not change for you and only you. It is really difficult to interview people who are not realistic about their experience or level because it also comes off as close to delusional when someone with less than a year of experience asks for the same amount as a senior-level candidate. Do not assume because you have a master's degree with no experience you will suddenly get a six-figure salary. It doesn't always work that way. It depends on the skills and field."
>>MORE: Calculate what salary you deserve and learn how to negotiate your salary.
Conduct Informational interviews
One of the best ways to learn about potential job options and career paths is to talk to people who do work that interests you.
"Don't be shy about asking family, friends, acquaintances or LinkedIn connections for career advice," Annalise Pike, a member of the student success team at Forage, says. "People who have been in their careers for a few years are often keen to share both their advice and their networks. Try to set up a few 25-minute Zoom calls or coffee chats with people in the role or industry you're interested in. Prepare for every conversation as if it's an interview and think up at least eight varied questions in advance of your conversation. Ask the person about their experiences in their chosen industry and role, and if there is anything they would have done differently when choosing their career path, finding a role, or building their team. At the end of the conversation, remember to ask if they know anyone else that might be helpful for you to speak with so you keep up the momentum."
>>MORE: Learn more about informational interviews and how to prepare and make the most of them.
Finding Opportunities
Now you know what kind of jobs you might want to apply for — congratulations! That's a hard first step. Now, it's time to find opportunities that align with your interests.
"Cast a wide net," Jamie Levin, communications consultant, says. "In addition to identifying companies you would love to work for, expand your search by setting up alerts for your focus areas."
Yet Levin warns that while you explore many opportunities, you shouldn't overextend your reach. "It's important to be extremely mindful when setting up alerts as too many can become overwhelming," she says. "Be realistic when setting up your profile and outlining your experience."
Get Savvy With Your Searching
It's not just LinkedIn — multiple websites share job openings:
General job board sites: Sites like LinkedIn, Glassdoor, Indeed, Monster, ZipRecruiter, and even Google pull in opportunities from thousands of companies.
Niche job boards: These are sites for certain identity groups, career paths, and even types of jobs, like flexible jobs or internship opportunities.
Company websites: Many companies have "careers" pages to share their open roles. Sometimes, you can create an account with the company to enter its talent pool and get notified about positions that match your skill set.
Don't be afraid to get creative with how you find opportunities.
"Join professional networking organizations and search postings on their site," Levin recommends. "There are career-specific networking organizations that will highlight, for example public relations jobs like Public Relations Society of America (PRSA). Many of these organizations also have chapters that provide an even more intimate opportunity to get involved."
>>MORE: View our list of 80 online job search resources, including AI tools, job application trackers, resume builders, salary databases, job boards, and more.
Research Every Company
When looking at different opportunities, make sure you want to work at that company before applying.
"Finding a great role is important, but finding a company that allows you to bring your full self to work is priceless," says Daphne Ursu, SHRM-CP PHR, and senior director of human resources for Good Karma Brands. "Review their website, scan Glassdoor, and check out their social media. Do they promote diversity and diversity of thought? Be sure this is the company that you want to work for because your values closely align with their mission, vision, and core values and they provide an opportunity for you to grow."
Network
Again? Yes — networking comes in handy during multiple stages of the job search process.
"Today, more people are securing positions based on who they know versus the traditional applicant tracking system and/or submission of a resume," Ursu says. "Work your network and ask others that you have a relationship with to introduce you to hiring managers and company representatives. Networking is key when you are seeking a new role. Get on LinkedIn and connect with others that work either in your dream role or at your dream company."
>>MORE: What Is Virtual Networking?
Let Opportunities Find You
When the job search feels tough, it may feel hard to believe that people might search you out. But it's true! For example, adding skills to your LinkedIn profile is a great way to attract attention from recruiters looking for candidates with those skills. So make sure you're searchable and attractive to recruiters by updating your LinkedIn.
Preparing Your Application
Now you know what type of job you're looking for and have sourced some opportunities you want to apply for. Here's how to make the most of your application.
Create a Thoughtful Resume
Resumes are a way for employers to learn what skills and experience you have and how it's relevant to what they're looking for.
Stand out from the crowd
Craft a winning resume with Forage's Resume Writing Class.
"Never lie on your resume, but also don't undersell yourself," Pineda says. "Talk about relatable projects, internships, and experiences you did. Write professionally but also do not lose your voice. A lot of employers are trying to figure out your writing skills and style, and trying to determine your voice from a resume — because often that is all they have — so don't lose yourself."
You'll need to customize your resume to each job application, as every company is looking for different skills, values, and experiences.
>>MORE: Everything you need to know about writing a resume, from resume type to formatting and what to include.
Write a Professional Cover Letter
Not every application requires a cover letter, but if there's a space to submit one, the general advice is to write one.
While writing cover letters can be a pain (and you may be tempted to have ChatGPT write it for you), consider this an extra opportunity to expand on what you've done to show why you're right for the role.
>>MORE: How to Write an Entry-Level Cover Letter (Example)
Reach Out to the Recruiter
Contacting the recruiter while applying can further demonstrate your interest in the role. You can use LinkedIn to find and reach out to the recruiter to introduce yourself, share why you're qualified, and ask to speak with them. Even if you don't land that specific role, the connection may prove helpful in your job search down the line.
Nailing the Interview
You've submitted your application and scored an interview. Nice! Here's how to make sure you give it your best.
Do Your Research …
"I always tell my early career clients to gain confidence by researching the role, and investigating the industry, major players, products, offering, and services, and news," Warzel says. "Learn the terminology and respective process impact in this new role. Understand the function your new role would play in the entire operations. Why is there an opening? What pain points do the hiring managers have because of the opening?"
This information can help you shape your interview answers. For example, if you know they're hiring for this role because they need someone with unique writing skills, you can talk about your writing experience and how that will impact their organization.
… Including Who You'll Speak With
Your research doesn't have to be limited to the company — you can also look into who you'll meet with.
"Check out their LinkedIn profile: where did they go to university? What kinds of posts do they write or comment on? What and who are they following that you might have in common?" Pike, says. "This is a great way to show interest in your interviewer, and show you have thought about something to connect with them on. Especially if you don't have a lot of professional experience to speak to, your ability to show you can hold a conversation will go a long way."
Practice Your Answers
Practice might not always make for a perfect interview, but it can help you feel more confident and prepared.
"Get your stories down," Warzel advises. "Your narratives are vital and not only for the job but for your pay rate! Pay attention to the industry, competitors, the company's news, and the open role within the industry. The more knowledge and understanding of the value you present, stories to share of your accomplishments, and understanding of the role and company, the more confidence."
>>MORE: Need help figuring out where to start? Look through our interview prep articles to read everything from common behavioral interview questions to the STAR method and career-specific interview advice.
Once you know what you want to say, practice saying it out loud as you would in the interview.
"Record yourself answering practice questions using Google Meet or Zoom," Pike says. "This will mean your responses will come across as polished by the time you need to submit your HireVue recording or attend a live virtual or in-person 1:1 interview with a hiring manager. You definitely don't want that initial interview to be the first time you've rehearsed your written responses out loud. When you've practiced sufficiently, in advance, you'll naturally come across as more confident and relaxed."
Brush Up on Your Technical Skills
Practicing your answers goes for technical roles, too. For example, if you're applying for a software engineering role, you'll want to practice both your programming skills and your knowledge of common software engineering technical concepts.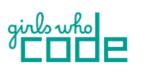 Girls Who Code Technical Interview Prep
Prepare for coding, case study, and whiteboard interview questions and learn what hiring criteria hiring managers are looking for.
Avg. Time: 5-6 hours
Skills you'll build: Answering technical interview questions, coding test, dynamic programming, presentations
Ask the Right Questions
The cliché is true: interviews really are a two-way street. What questions you ask during an interview don't just reflect on you but also can give you a better understanding of the company. Recruiters can be especially helpful with more logistical questions about benefits and company culture.
"Keep in mind that the recruiter is there to help you, guide you, and advocate for you!" Daniela Herrera, director of recruitment operations and ED&I at R/GA, says. "Feel free to ask them about the rest of the process, the interviewers you'll meet with, the company culture, and your potential new team and manager. Recruiters will also be there to guide you through the offer process and will be able to answer your questions about company benefits, perks, and policies."
Navigating Rejection
Unless you're lucky, it's unfortunately likely that your job search process will come with some rejection. That's okay, and it's important to remember it's not a reflection of who you are.
After a rejection, you should try to do three things:
Don't blame yourself. There are so many reasons why a company might send you a job rejection. It may not be the right time, the hiring manager found someone with a different skill set, or maybe the company filled the role internally. Don't assume it's all on you.
Learn from the experience. What's in your control that could have gone differently? Could you have done more research or coding practice? Don't be afraid to ask the interviewer for feedback.
Move on: Rejection happens, and while you should acknowledge any painful feelings, try not to sit on them for too long. More opportunities are coming your way!
Accepting Your Offer
You did it! You found a job you're excited about, applied, nailed the interview, and have landed an offer. Congratulations — this is a huge accomplishment, and you should be proud.
First, take the time to review the offer. You might get a verbal offer first, which is when the recruiter or hiring manager tells you you got the job. Express your enthusiasm and gratitude, then ask when you can expect the written offer. The written offer should include all the essential details about the job, including salary, benefits, work location, and start date.
Once you're sure all the details align with what you're looking for, you can accept the offer!
>>MORE: Learn how to accept a job offer, including how long you should take to accept, how to negotiate, and an email template to send.
What happens if you have an offer but realize it's not the job you want? That's fine, too. It's okay to decline a job offer if it's not what you want. First, decline quickly and gracefully. Then, return to the drawing board to get an offer you really love the next time around. (Learn how to decline a job offer.)
How to Get a Job: The Bottom Line
There's no sugarcoating it: getting your first job isn't easy, and the process can be long, exhausting, and even scary. But by practicing diligence with each step of the process, you can put yourself in the best position to get hired — and accept an offer you're genuinely excited about.
Ready to jumpstart your job search? Check out Forage's personal development virtual experience programs.
Image credit: Ketut Subiyanto / Pexels