Hewlett Packard Enterprise is a global information technology company that helps other businesses run efficiently through tech products and services. What is working at Hewlett Packard Enterprise like? This guide will walk you through everything from student opportunities to benefits to the interview process. We'll cover:
What Is Hewlett Packard Enterprise?
Hewlett Packard Enterprise (HPE) is an edge-to-cloud company that serves businesses worldwide by helping them use data to drive better and more efficient business solutions. The company offers various technology and product services, including edge-to-cloud solutions, security, data storage, and networking services.
The company was founded in 2015 with the separation of Hewlett-Packard Company (HP) into two publicly traded companies. HP was known as the original Silicon Valley startup and offered computer hardware and software services. After the split, HP Inc. retained the business' computer and printing services, while Hewlett Packard Enterprise developed a range of technology services.
Today, HPE employs about 60,000 employees worldwide (about 15,000 in the U.S.) and has headquarters in Spring, Texas. In 2022, the company reported revenue of $28.5 billion, up 3% from the previous year.
>>MORE: What Is Revenue? Definition and Formula
Student and New Graduate Opportunities at Hewlett Packard Enterprise
HPE offers opportunities for undergraduates and graduates in multiple business areas, from engineering and global security to supply chain.
Internships
HPE hires more than 1,000 interns across the globe each year, and students who have completed at least one year of undergraduate education and are working toward a BS, BA, MS, MBA, or Ph.D. are eligible to apply. Each internship has specific skills and work authorization requirements. The company offers internships in various offices across the U.S. and if the role is designated as "edge" in the job description, you'll have more flexibility to work remotely.
>>MORE: How to Get an Internship Without Work Experience
Interns can apply to work in one of many of the company's career areas listed on its early careers page. They work on real HPE projects alongside company leaders and connect with other interns.
Once you've successfully completed an internship, you'll have the opportunity to be considered for another internship or full-time opportunity.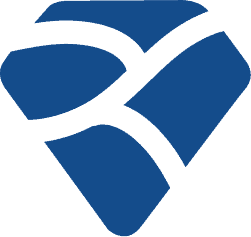 Forage Find
If you're interested in interning at Hewlett Packard Enterprise, you can search for open positions on its internships page. The company accepts applications year-round with rolling deadlines, so act quickly if you see a position you like!
Graduate Programs
Like the company's internships, HPE offers graduate programs in a variety of functional areas. These programs aim to help recent graduates with professional development and networking as they start their careers post-graduation. Required skills and work authorization also depend on the role, and locations vary by position. You can find open graduate roles on the company's graduate careers page.
>>MORE: Get career-ready with Forage's professional development virtual experience programs.
HPE Careers and Salaries
Hewlett Packard Enterprise's careers page lists 13 different career areas at the company, from cloud solutions and financial services to networking and technology and software. So whether you're interested in a technical role working on the company's edge-to-cloud software or a marketing role to attract new customers and business, HPE has a variety of opportunities for you.
Technology and Software
The main function of HPE's software development team is to develop innovative software. Employees on the technology and software team develop applications to meet current customer needs and create new applications to meet future business needs.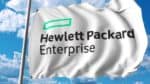 Hewlett Packard Enterprise Software Engineering
Build your software engineering skills and learn how to design a RESTful web service, add application support for uploading data, and write tests for your app's performance.
Avg. Time: 4-6 hours
Skills you'll build: Java Spring Boot, Java, RESTful web development, Greenlake Cloud Platform, HTTP requests, unit testing
According to Glassdoor, these are the average estimated salaries for early career titles (0-1 years of experience) in technology and software at HPE:
>>MORE: Learn about different types of software engineers and figure out which one is right for you.
Administration, Finance, and Legal
These roles work across the business to ensure the company is operating smoothly and efficiently. Depending on what smaller team you work on, you may be responsible for anything from operational tasks and financial analysis, reporting, and forecasting to advising on investments or legal matters.
According to Glassdoor, these are the average estimated salaries for early career titles (0-1 years of experience) in financial services at HPE:
Sales
Hewlett Packard Enterprise's sales team is focused on selling the company's innovative products to customers — but the HPE sales careers page explains that this team is responsible for much more than that. HPE doesn't just consider sales to be about bringing in new customers, but rather building partnerships and learning how the company can best serve their unique needs.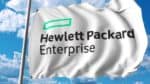 Hewlett Packard Enterprise Digital Sales
Learn how to research and identify a target customer, then clearly present your findings to your manager in a presentation.
Avg. Time: 5.5 hours
Skills you'll build: Sales research, presentation, communication, time management
According to Glassdoor, these are the average estimated salaries for early career titles (0-1 years of experience) in sales at HPE:
Inside sales representative: $82,400
Account manager: $103,100
Enterprise account manager: $163,400
Account executive: $131,600
Sales representative: $115,400
Hewlett Packard Enterprise Benefits
Hewlett Packard Enterprise has a wide range of benefits for its employees across the globe. While they may vary based on location and role, standard benefits for U.S. employees include competitive pay, paid time off, 401(k) matching, and insurance (including life, accident, and disability insurance).
Other top fringe benefits at HPE include:
Parental leave up to 26 weeks
Parental transition support programs to help parents ease back into work
Student loan repayment of up to $9,000
Paid volunteer time off
Wellness Fridays — four Fridays a year when team members have the day off to do what makes them happy
On-site fitness centers
Ten days per year of back-up child, adult, or elder loved one care
24/7 virtual care
Employee discounts
Edge-to-Office, the company's policy that employees should have the flexibility and freedom to work wherever and however they work best
According to Glassdoor, employees at Hewlett Packard Enterprise rate the company's benefits 3.6 out of 5 stars. Some of the top-rated benefits include the company's parental leave, flexible work policies, volunteer time off, and paid time off.
Hewlett Packard Enterprise Culture
Hewlett Packard Enterprise's mission is to advance the way people live and work. To achieve this purpose, the company has four primary focus areas:
Corporate social responsibility: Build transformative information technology solutions while reducing the company's environmental footprint.
Digital inclusion: Consider who benefits from the technology you're developing and work to make sure everyone has equitable access to what you're building.
Environmental impact: Reduce the company's environmental impact and reach net zero by 2040.
Circular economy: Remove technology inefficiencies by using efficient product design, practicing sustainable new business models, and minimizing e-waste.
Diversity & Inclusion
Hewlett Packard Enterprise is committed to building and uplifting a diverse workforce, not just for the sake of diversity, but because it believes it's a best business practice. Some of the central tenants of the company's diversity and inclusion philosophy include:
A diverse workforce differentiates the company and allows it to thrive in business.
A flexible and inclusive work environment is the best way to motivate a diverse workforce.
The best way to serve its customers is through a diverse workforce.
Trust, mutual respect, and dignity are critical to HPE culture.
The company also believes in accountability for its diversity and inclusion goals and publicly shares information on its metrics.
>>MORE: How Can You Tell if an Employer Values Diversity and Inclusion in the Workplace?
According to HPE's 2021 Living Progress Data Summary, 33% of its active workforce identified as women and 50% of board members identified with one or more diverse groups. Eighty-six percent of leaders completed diversity and inclusion training, and 95% of employees said they were treated respectfully, regardless of their identity.
Resource Groups and Recognition
About a fourth of HPE employees — 13,600 — are active members of one or more of the company's 146 local resource group chapters. As a global company, these resource groups span across the world, with 46 countries represented and eight global leadership teams.
HPE has won numerous diversity-specific awards, including:
2022 Best Companies for Multicultural Women
Best Workplaces for Parents 2022
2023 list of Military-Friendly Employers
Seramounts 2022 Best Companies for Dads
Seramounts 2022 Inclusion Index Organizations
2022 PEOPLE Companies that Care
Best Place to Work for Disability Inclusion 2022
Forbes 2022 Best Employers for New Grads
Edge-to-Office
Hewlett Packard Enterprise fully embraces a flexible work culture and believes its employees may work their best in different locations and work environments. The company has a policy called Edge-to-Office, a hybrid, flexible working model that encourages employees to make hybrid working work for them. This model includes on-site activities, online tools, and workspaces designed to foster team members' connection and collaboration.
Employee Reviews of HPE Culture
According to MIT's Culture 500, which measures the company culture of over 500 of the largest U.S. corporations, employees at HPE most positively discuss the company's collaboration. In addition, they discuss the company's agility the most; however, they do so negatively.
On Comparably, 70% of the company's reviews are positive. Sixty-nine percent of employees say they're happy with their work-life balance. Eighty-three percent say they look forward to interacting with their team every day. Employees also noted that the work pace is comfortably fast. On average, they tend to work 9.1 hours a day with a over four meetings a day.
HPE is also a certified Great Place to Work. Eighty-seven percent of its employees say the company is a great place to work, compared to 57% of employees at an average U.S. company.
Some important thoughts employees have about working at HPE include:
94% believe management is ethical and honest in its business practices
93% say they can take time off work when they feel it's necessary
92% think people are given a lot of responsibility at the company
92% say people care about one another there
On Glassdoor, employees rate the company 4.2 out of 5 stars. Most of the company's employees (94%) approve of HPE's CEO, Antonio Neri, and 87% would recommend the company to a friend. Top reviews cite the company's great work-life balance and people. The most negative reviews critique the company's low salaries and poor management.
Hewlett Packard Enterprise vs. Other Top Companies
Hewlett Packard Enterprise's competitors include other information technology companies. If you're interested in the industry, here's how HPE's reviews compare to other companies:
| | | | | | | |
| --- | --- | --- | --- | --- | --- | --- |
| | Comparably Culture | Glassdoor Overall | Culture & Values | Diversity & Inclusion | Work-Life Balance | Compensation & Benefits |
| Hewlett Packard Enterprise | 2.9 / 5 | 4.2 / 5 | 4.3 / 5 | 4.4 / 5 | 4.3 / 5 | 3.7 / 5 |
| Adobe | 4.9 / 5 | 4.4 / 5 | 4.5 / 5 | 4.4 / 5 | 4.3 / 5 | 4.3 / 5 |
| Expedia Group | 4.0 / 5 | 4.1 / 5 | 4.2 / 5 | 4.4 / 5 | 4.2 / 5 | 4.0 / 5 |
| IBM | 4.7 / 5 | 4.0 / 5 | 4.0 / 5 | 4.3 / 5 | 4.1 / 5 | 3.7 / 5 |
| Oracle | 2.9 / 5 | 3.9 / 5 | 3.8 / 5 | 4.1 / 5 | 4.1 / 5 | 3.5 / 5 |
Applying at HPE
According to HPE's "How We Hire" page, there are three main aspects of its hiring process: the application, the interview, and the decision. The application and interview process may vary by role, level, and department.
HPE Application
To find a job at HPE, you'll first need to check out its careers page, where you can search for opportunities by department, office location, and even whether the position is remote or not. You can also save jobs you're interested in to return to later and set up job alerts for similar positions.
Once you're ready to apply, you can start your application on the careers page. The application may include questions about your experience and some position-specific questions. According to the company's application tips page, this process should take about ten minutes.
While the application won't include any contact information for people on the HPE team, you can reach out to recruiters on LinkedIn to share your interest.
What to Include
HPE recruiters recommend doing your homework on the company, meaning you should research the company's mission, values, and work. If you want to stand out in your application, you should pay close attention to what the particular job you're applying to is looking for — and ensure your application demonstrates how you can add that value to the HPE team.
This means if you're applying for more than one role at the company, you should tailor each application to the different roles.
After Submitting Your Application
After you've applied, you can check the status of your application by logging back into the career site. The company aims to respond to applications within a few weeks, but wait times may vary depending on the role's popularity.
Interviewing at Hewlett Packard Enterprise
What happens when you make it to the interview stage? HPE's interview guidance page shares that there are generally three rounds of interviews:
Recruiter interview: This is a phone or video interview with the recruiter to discuss the role and your general qualifications.
Interview with the team: If the recruiter thinks you might be a good fit, you'll then move on to an interview with one to two team members. This will be more of a traditional interview with the hiring manager that will cover your background, the role, and how you might add value to the team.
Panel interview: Sometimes, you may be called back for another interview with multiple team members. Like the previous interview, this interview serves to learn more about your background and how you might fit into the role. It's also a good test of how you interact with potential teammates.
>>MORE: Prepare your best answers to commonly asked interview questions.
HPE emphasizes the importance of getting familiar with the role you're applying for and the company before the interview. You should be comfortable talking about the technical aspects of the role and how it fits into HPE's mission. Of course, you don't have to know everything about how the job works — that'd be impossible! — but you should come prepared to discuss how you're uniquely qualified for the role.
Crush the interview
Forage's free job simulations equip you with the skills and experience to speak confidently about the role during interviews.
According to Glassdoor, most interviewees at HPE (67%) had a positive experience during the interview process, while 14% had a negative experience and 18% had a neutral one. Interviewees rated the process' difficulty a 2.8 out of 5.
HPE Decision Process
While HPE's application decision guide doesn't share specific timelines for when you'll hear a decision, the company encourages applicants to contact their recruiter anytime. The page does address some considerations during the decision-making process:
Compensation: Some positions list a salary range in the job description. Your recruiter will share specifics about compensation if you get an offer.
Remote work: Because the company embraces flexible work, most of the company's positions are Edge-to-Office, meaning you work a flexible schedule that may require some on-site time. Some roles work in-office most of the time. The job description should outline the location requirements of the position.
Takeaways
Hewlett Packard Enterprise is an edge-to-cloud company that develops technology solutions for businesses.
HPE's mission focuses on equitable innovation, meaning it wants to accelerate technology but also ensure everyone has equitable access to it.
The company has public records of how it measures up to its diversity and inclusion goals and has numerous diversity-specific awards from the last year.
Employees rate the company's culture generally on the higher end, rating the company's flexible work and leave policies the highest. Employees tend to rate compensation the lowest.
The company's application process is generally straightforward. Recruiters recommend getting familiar with the company and the specific role before applying.
Ready to jumpstart your tech career? Try one of Forage's technology virtual experience programs.
Image credit: alexeynovikov / Depositphotos.com