Working at HSBC can be a rewarding and challenging career choice for anyone interested in banking and financial services. As an international bank with locations all across the globe, HSBC provides ample opportunities for career growth and development. But what is working at HSBC really like? In this guide, we'll go over:
What Is HSBC?
HSBC is the eighth-largest bank in the world by assets and operates in 64 countries with around 220,000 full-time employees. But what does HSBC stand for? The bank opened in British Hong Kong in 1865 as the Hongkong and Shanghai Banking Corporation, or HSBC. Founded by Thomas Sutherland, a Scottish banker, it quickly expanded to Japan and the Philippines. Then, in 1991, HSBC Holdings was established in London as the parent company of the Hong Kong-based banking corporation.
Today, HSBC is still headquartered in London and has around 40 million customers worldwide across its commercial banking, personal banking, and global banking branches. Individual customers can access personal finance services like mortgages, checking accounts, and credit cards. HSBC's corporate clients range from small businesses to large international corporations.
On the global investment banking side, HSBC handles securities trading, financing, asset management, and investment strategy services for multinational corporations, financial institutions, and governments.
Get noticed by recruiters
Enroll in a free Forage job simulation to showcase your skills and connect with top companies.
HSBC Jobs and Salaries
For external services, HSBC splits its business and hiring areas into three divisions: commercial banking, global banking and markets, and wealth and personal banking. Employees can also work for internal services, in global functions or in digital business services. Fortunately, many of HSBC's job postings include pay ranges, which can give you an idea of your earning potential and how you may want to negotiate salary.
We've also compiled potential job titles and average salaries from Glassdoor across all employment levels for the various divisions at HSBC.
Commercial Banking Careers
Working in commercial banking with HSBC typically involves roles in sales, product management, and client management. This business area focuses on servicing corporate clients, pitching new products, and maintaining business relationships. Some job titles in commercial banking and their estimated salaries include:
Account executive: $134,700
Product manager: $147,200
Client manager: $160,300
Careers in Global Banking and Markets
A career in global banking and markets involves typical roles found in a big investment bank. These are jobs in banking, markets and securities services, research, and market operations. Common job titles and average salaries include:
>>MORE: Find out what working in this business area is like with HSBC's Global Banking and Markets Virtual Experience Program.
Wealth and Personal Banking Careers
At HSBC, working in wealth and personal banking means working in the retail banking side of the corporation. This includes roles in products and propositions, strategy and planning, digital banking, wealth management, global asset management, insurance, and global private banking. Some possible job titles and salaries in this division of HSBC include:
Credit advisor: $90,000
Portfolio manager: $209,500
Relationship officer: $122,900
Bank teller: $44,700
Global Functions Roles
The global functions team at HSBC focuses on company operations, including communications, finance, internal audits, legal, marketing, risk, sustainability, strategy and planning, and human resources. Typical roles and salaries in global functions are:
Senior compliance officer: $128,300
Marketing strategy manager: $169,400
Accountant: $73,900
Human resources manager: $128,900
Careers in Digital Business Services
A career in digital business services involves working at a high corporate level in HSBC in areas such as operations, technology, strategic sourcing services, corporate services, and the chief operating office. Some potential job titles and salaries in this division include:
Cybersecurity manager: $171,400
Business analyst: $94,200
Sourcing manager: $134,000
HSBC Internship and New Grad Opportunities
Students and recent graduates from any degree or background can apply for HSBC's internships and graduate programs. These internships and programs center on the three core business areas (commercial banking, global banking and markets, and wealth and personal banking) and the digital business services division.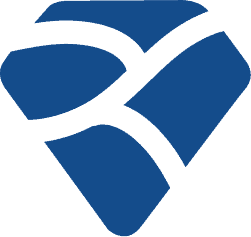 Forage Find
HSBC is hiring now! Applications for its 2024 Summer Analyst position are open to students with an expected graduation date between December 2024 and June 2025. Learn more about the role and experience working at HSBC with this Forage job simulation.
Internships
HSBC internships are 8-12 week programs for students in their junior year of college. These internships are designed to give students a firsthand look at what it is like to work for a global banking institution. Students in the program use HSBC University, an online platform with courses and learning resources.
Additionally, students have employee resource groups, a talent marketplace, individual mentors, and an assigned buddy to guide them through the program. These internships are typically hybrid, based around a central office in any number of major cities across the globe. High-performing interns are also considered for graduate program positions.
U.S.-Based Internships
HSBC currently offers internships in New York for rising juniors interested in commercial banking, investment banking, corporate banking, and markets and securities services. Commercial banking internships are also available in San Francisco. Investment banking, corporate banking, and markets and securities services internships run for eight weeks, while the commercial banking internship lasts six weeks.
Students need to meet specific criteria, including:
Have at least a 3.2 cumulative GPA or equivalent
Be fluent in English
Not require work visa sponsorship
Be legally permitted to work in the U.S.
Interns typically earn a fixed hourly rate of $28 to $30 per hour in New York, though the pay may differ by program, department, and location. However, students are only allowed to submit one application per recruitment cycle, so HSBC encourages students to consider all business areas before applying. Applications open in the spring for the subsequent year's programs — for example, applications opened in March 2022 for internships beginning in June 2023.
Graduate Programs
Graduate programs with HSBC are designed for college seniors, recent graduates, and post-graduates looking to gain experience and solidify skills in the banking industry. While many of HSBC's graduate programs are located overseas, U.S. opportunities may be available. Graduate programs run for one to two years and give recent grads networking opportunities and learning experiences across business areas.
Additionally, graduates have the opportunity to work with other graduates across the company on a large-scale project, finding innovative solutions to real problems facing HSBC. They then present these solutions to senior leaders, allowing them to network and strengthen their public speaking skills.
Benefits at HSBC
The HSBC benefits package includes:
Fixed pay
Paid time off for vacation and sick time
Insurance and savings benefits
Health and personal development benefits
Employee share plans
Annual performance bonuses
Some U.S. HSBC employees may also have access to benefits such as charitable gift matching, tuition assistance, discounts on cell phone plans, and employee discounts at participating partner companies. Additionally, certain positions may be eligible for a flexible or hybrid work schedule.
Reviews from current and former employees on Glassdoor note that the paid time off is usually more than 20 days per year. Additionally, employees reportedly have a home office stipend, affordable health insurance options, great maternity leave, and a 401(k) with a company match of up to 6%. Overall, reviewers give HSBC's benefits package a 4.1 out of 5 stars. Reviews on Comparably give HSBC a "C+" for benefits and perks (or a 69 out of 100), with 67% of employees saying they are satisfied with their benefits.
HSBC Company Culture
Company Values and Purpose
HSBC's values and purpose include:
Seeking varying perspectives to better source opportunities for clients and customers
Working together to fully realize possible opportunities and succeed
Better leveraging opportunities by collectively taking responsibility for actions
Following through on decisions to seize opportunities
Outside of these values, HSBC puts a strong focus on diversity and inclusion, using employee networks to foster allyship, challenge biases, and keep employees involved in improving the overall company's culture. These employee networks are spaces for employees of varying backgrounds and identities to gather and promote understanding within the organization. HSBC has employee networks focused on faith, pride, generation, and abilities.
Overall, employees on Glassdoor give HSBC a 3.9 out of 5 for diversity and inclusion, and reviewers on Comparably rate HSBC's diversity a 63 out of 100.
Company Culture Ratings
| Positive Reviews Say: | Negative Reviews Say: |
| --- | --- |
| High approval of the CEO | Struggles with management |
| Good work-life balance | Less-than-competitive pay |
| Great benefits package | Long hours |
With an overall rating of 3.8 out of 5 on Glassdoor, employees note that 73% would recommend working at HSBC to a friend. Additionally, 82% say they approve of the CEO. Reviewers say that HSBC has a good work-life balance, paired with a solid benefits package and kind, knowledgeable coworkers. However, negative reviews also say that there are struggles with management, low pay, and long working hours.
On Comparably, employees rate the overall culture a B- or a 3.7 out of 5. Reviews highlight the company's retention rates, the CEO, and the benefits package, though HSBC's office culture and professional development are rated quite low. Employees describe the work pace at HSBC to be comfortably fast, and 50% of respondents say they like their work-life balance.
Based on results from the Culture 500 initiative, HSBC employees often negatively discuss agility, implying employees don't feel equipped to tackle changes quickly and effectively. However, collaboration is often talked about positively, showing that employees think there is a good team environment and cross-team collaboration. Diversity is also discussed positively in company reviews.
Lastly, reviews on Indeed rate HSBC a 4.0 out of 5 overall, but HSBC also has a 68/100 on Indeed's work happiness index, which judges how people feel at work. Some aspects of HSBC's culture have ratings above the industry average on Indeed's index, such as inclusion, appreciation, and achievement.
Showcase new skills
Build the confidence and practical skills that employers are looking for with Forage's free job simulations.
HSBC vs. Citi
Citi is a global banking and financial services corporation. It's considered one of the "big four" (or the biggest and most influential banking companies in the U.S.) alongside JPMorgan, Bank of America, and Wells Fargo. Officially named Citigroup Inc., Citi offers many of the same financial services as HSBC, including investment banking activities, private banking for high-net-worth clients, and retail banking for everyday customers and consumers.
Here's how working at Citi and working at HSBC compare on core review sites:
| Review Site | HSBC | Citi |
| --- | --- | --- |
| Comparably Rating | 69 out of 100 | 69 out of 100 |
| Glassdoor Overall Rating | 3.8 out of 5 | 3.9 out of 5 |
| Indeed Work Happiness Score | 68 out of 100 | 62 out of 100 |
Some key comparisons to note:
70% of HSBC employees describe their work environment as positive, compared to 67% at Citi.
Employees on Comparably score professional development at Citi a 63 out of 100, while employees at HSBC rate professional development opportunities 44 out of 100.
On average, HSBC employees work 9 hours per day, and Citi employees report working an average of 9.4 hours per day.
HSBC employees rate their compensation and benefits a 3.6 out of 5 on Glassdoor, while Citi employees give an average rating of 3.8 out of 5.
>>MORE: See what working at other big banks is like with Forage's guides to working at JPMorgan and Bank of America.
Interviewing With HSBC
According to Glassdoor, 64% of people who've gone through the interview process at HSBC describe the experience as positive, and 25% feel neutral. Only 11% of reviewers report having a negative experience interviewing with HSBC. Reviews on Indeed describe the interviews as a generally good experience and say the interviews are medium difficulty — not too challenging, but ultimately not an easy or simple process.
Most interviews at HSBC result from online applications (62%, per Glassdoor), and 11% come from college recruiting. According to reviewers on Indeed, the process from interview to decision typically takes around two weeks, though some report waiting to hear back for up to a month or two.
General Interviews
Most interviews with HSBC are done virtually using on-demand video interview systems like Modern Hire or HireVue. However, some may be conducted in person or live via telephone or video call. These interviews typically take 30 to 60 minutes.
HSBC gives the following tips for preparing for and acing its interviews:
Know key details about HSBC from reading the company's website, recent news articles, and reviews from current and former employees.
Be prepared to explain your reason for wanting to work at HSBC and why you're interested in finance and the area of business you are applying for.
Highlight your relevant skills and qualifications and describe your previous work and internship experience.
Take advantage of the opportunity to ask the interviewer questions.
>>MORE: Wondering what questions to ask during an interview? Find out 15 questions you should ask hiring managers (and five you should skip).
Internship and Graduate Program Application and Interview Process
Students applying for internships and graduate programs at HSBC go through a number of assessments and interviews where they are asked to describe past experiences, answer behavioral questions, and explain how their employment benefits HSBC. The application and interview process follows a five-step process:
Decide on a program. HSBC has programs in a variety of countries and business areas, and the company encourages students to apply for something that excites them.
Apply online. The application form includes eligibility questions, and deadlines vary by location. Once your application is submitted, you'll receive access to the Preparation Portal, which includes practice tests and information relevant to the application and interview process.
Take the online immersive assessment. This test is sometimes referred to as the OIA, and is designed to test your behavioral and general cognitive abilities. This assessment also gives you insight into HSBC's values and culture. All applicants receive feedback from this assessment even if they're not selected to move forward.
Complete an online job simulation. The job simulation allows you to learn more about the business area you're interested in and requires analyzing data and answering various written and verbal questions. Certain internships and graduate programs may also include a technical assessment.
Go to the virtual experience day. HSBC's virtual experience day involves meeting current employees of the company and completing various exercises and challenges. Applicants also need to go through two interviews during this day. The first focuses on your strengths and what you bring to the company, while the second is a technical interview.
>>MORE: Learn how to ace technical interviews with the Girls Who Code Technical Interview Prep Virtual Experience Program.
Takeaways
HSBC is an international banking and financial services corporation headquartered in London.
Careers at HSBC range from investment banking roles to retail banking services and wealth management jobs.
Positive reviews from current and former employees highlight a great benefits package and a good work-life balance, though negative reviews note long working hours and difficulties when dealing with managers.
Most people who have interviewed with HSBC describe the experience as positive, with a challenging but manageable interview process.
Image credit: lenschanger/ Depositphotos.com