Pursuing an accounting internship doesn't mean you're only lined up for a career as an accountant. It's an entry-level opportunity to get experience in finance, which can set you up for a wide range of roles across various industries, from banking to government. If you're interested in working with financial data and want professional experience, an accounting internship might be a great fit. But how exactly do you land one?
What Is an Accounting Internship?
An accounting internship is an entry-level opportunity for students to learn more about the field and get real-world experience. While most accountants have a Certified Public Accountant (CPA) license, accounting interns won't need that level of qualification to perform internship tasks.
Standard accounting internship tasks may differ depending on the company and industry. However, some responsibilities you might have as an accounting intern include:
Processing and generating invoices
Assisting in payroll processing
Bookkeeping
Helping with budgeting and forecasting
Financial reporting
Financial data entry
Basic administrative tasks
>>MORE: What Is an Internship (and Why Should I Do One)?
Accounting Internship Salaries
How much do accounting interns get paid? While accounting internship salaries can vary greatly depending on industry, company size, and location, the average salary for an accounting intern is $17.44 an hour, according to Indeed.
>>MORE: Are Internships Paid?
According to Glassdoor, top-paying companies for accounting internships are Wipfli, Myers and Stauffer, Deloitte, and PwC, all of which pay over $25 an hour.
How to Land an Accounting Internship
Landing an accounting internship requires a mix of hard skills in math and finance, soft skills like attention to detail, and a well-thought-out application.
Create an Accounting Internship Resume
First, you'll need to write an accounting internship resume that shows both your experience with accounting and your soft skills.
>>MORE: How to Use ChatGPT to Write an Accountant Resume
Show Accounting Experience
Because you're a potential intern looking to get accounting experience, employers aren't expecting you to have many (or any) years of professional experience in the field. (But if you do have any, be sure to include it!)
"When looking for individuals for accounting internships, we are often looking for a solid understanding of accounting — so resumes that reflect a good GPA for their accounting courses," Caitlynn Eldridge, CPA, says. "Experience as treasurer of an organization on campus is always a plus. Someone who tutors accounting or is a teacher's assistant for a course, though, signals a level of mastery and would help a candidate stand out."
You can also show that "mastery" through your coursework, academic or independent projects you've worked on, and volunteer or extracurricular activities.
Include a "skills" section that lists all of your hard skills in accounting. Be sure to compare your skills to the job description and list the hard skills you have that the company is looking for.
Some common hard skills you might include on an accounting internship resume include:
Understanding of financial statements
Data entry
Accounts payable and receivable
Bookkeeping
Invoices
Income tax
Accounting software, like QuickBooks
Reconciling
Financial analysis
Financial reporting
Identifying risk
"Proficiency in accounting software, data analytics tools, and advanced spreadsheet applications is highly valued," says Mark Barrus, CPA, adjunct accounting professor at Case Western Reserve University and Forage program consultant. "Mention any specific software or tools you are skilled in and provide examples of how you have used them effectively."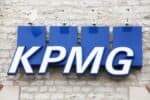 KPMG U.S. Career Catalyst: Tax
Build essential accounting skills while learning what it's like to work as a tax employee at one of the world's top tax firms.
Avg. Time: 3-4 hours
Skills you'll build: Data modeling, excel modeling, tax research, critical thinking, effective communication
Include Your Soft Skills
Consider not only what hard skills in accounting you can demonstrate in these experiences but also your soft skills — the skills that describe your work ethic and how you work with others. While you need basic accounting skills to land an accounting internship, your soft skills can make you stand out!
What kind of soft skills are employers looking for from accounting interns? Maureen Hilliker, CPA, financial risk management consultant and Forage program consultant, says she looks for:
Dedication: Willingness to commit to the task at hand during extended periods of work intensity, including the busy season
Communication: Verbal communication and written communication (both in correspondence and clarity of documentation)
Personability: Ability to work well with others toward a common goal (i.e., experience with sports or extracurricular teams, examples of adding value on group projects, charity work, etc.)
Coachability: Willingness to take direction and apply direction efficiently
Accountability: Taking ownership over work quality, meeting deadlines, and "raising your hand" if you don't fully grasp a concept
Accounting Internship Cover Letters
Accounting internship cover letters are a great place to expand on the experience you've touched on in your resume and show the employer how your skills can add value to their team.
>>MORE: How to Write a Cover Letter for an Internship (Example)
To write accounting internship cover letters, pick one or two experiences you want to elaborate on from your resume. Then, explain how you applied accounting and soft skills to bring results.
For instance, let's take one of Eldridge's examples and say you were a treasurer of your a cappella group. You could explain how you used forecasting skills to write out a potential budget for the semester, kept careful track of all of the group's expenses, then came in under budget at the end of the year. You'll also want to expand on how you worked with other people to get that successful result. For example, maybe you had to resolve conflict when the group's president wanted to go for an extra expense, then used your negotiation and communication skills to offer a cheaper alternative.
When sharing these examples, make sure you're writing not only about the accounting skills and tools you used, but also how you worked with others.
"Accountants often work as part of a team, so demonstrate your ability to collaborate effectively with others," Barrus says. "Share examples of group projects or team-based experiences that highlight your ability to work well in a team environment."
Accounting Internship Interview
What can you expect from an accounting internship interview?
Industry-Specific Questions
First, the interviewer will likely ask industry-specific questions to test your knowledge and learn about your experience with basic math and accounting skills.
Hilliker says internship candidates should be familiar with basic accounting concepts, like reconciliations and sample testing, supporting documentation related to different types of audit tests, and control testing versus testing of account details. They should also have great attention to detail and the ability to identify where discrepancies and red flags exist.
You can also look directly at the job description to understand what specific skills an employer might be looking for. These skills are typically listed in the "requirements" section or within the "responsibilities" description.
For industry-specific questions, Eldridge recommends practicing articulating your answers in a clear, non-technical way.
"I really love finding individuals who can take an accounting concept and break it down to explain it to a non-accounting professional," she says. "Today, having interpersonal and teaching skills is huge for being a well-developed professional."
Behavioral Questions
The interviewer may also ask behavioral questions. These are questions about times you've applied your skills and worked with others to bring results. These questions are typically situational, like "Tell me about a time when…"
"Accountants often encounter complex problems that require analytical thinking and critical thinking skills," Barrus says. "Highlight situations where you identified a financial issue, proposed a solution, and successfully implemented it. This demonstrates your ability to think critically and provide value to employers."
You'll want to use the STAR method to structure these answers: first describe the situation and task you had to do, then your action, and finally, the results.
Questions About Career Interests
Finally, you may get questions about your career interests and how doing this internship would contribute to your long-term career goals.
While you don't need to have a perfect five-year plan, this is where researching the company and the position helps.
How do the projects the company's working on relate to your interests? Are you especially interested in its mission? The industry? Use specific examples from the company's website, LinkedIn, and any information the interviewer has mentioned in your responses.
>>MORE: 25 Common Internship Interview Questions
The Bottom Line
Landing an accounting internship doesn't take advanced math skills, but you must have a basic understanding of accounting skills, stellar interpersonal skills, and a good work ethic.
When you're applying, don't worry about having professional experience; instead, use examples of academic projects, extracurricular activities, Forage job simulations, courses, certifications, and leadership positions to show your competencies and how you work.
Overall, you want to show the employer how your distinctive experience and skills will benefit the company.
"Differentiate from other candidates by highlighting unique interests, experiences and skills that will translate directly to 'adding value,'" Hilliker says. "Plus, gratitude, humility, and kindness shown — for time and consideration given — always helps!"
Build the hard and soft skills you need to land an accounting internship with free Forage job simulations.
Image credit: Canva